GET EMAIL UPDATES FROM POWERTOFLY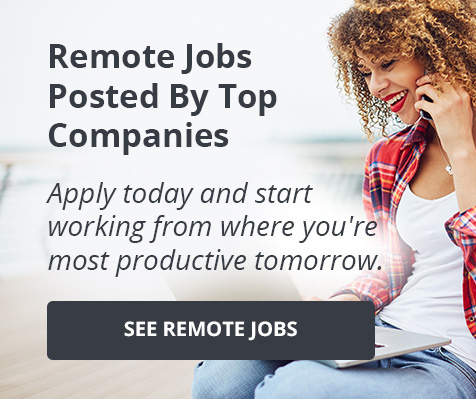 Career Advice
If there's a thread that connects all the different facets of Rosie Roca's life, it's the power of bringing people together.
From how she was raised, to how she got her first job, to the decision to leave enterprise software to take on her current role as the Chief Customer Officer at fast-growing events technology platform Hopin, a focus on community has helped to guide Rosie's decisions.
We sat down with Rosie to talk about her career, her new role at Hopin, and what advice she has for people who think that their ideal community might be at a startup.
Drawing from experience
Growing up in Havana, Cuba and moving to the United States when she was 12, Rosie's first values were drawn from the community she was raised by. "I was surrounded by really hard-working folks that just forged paths ahead of them no matter what obstacles were in the way," she says. "It's really transformed how I think about challenges and it gave me a framework, from a grit and perseverance perspective, that I carry with me."
Her interest in how other communities worked and were run led her to study government at Harvard. "Growing up in a country like Cuba, you come away with a different understanding or appreciation for government structures and political systems," she says. "I was fascinated by the differences between my native country and the U.S., and what you see around the world."
As an undergraduate, she traveled to the United Kingdom and Spain, and studied abroad in France, working toward an international law degree. "I tested that notion, which I encourage everyone [to do]," she says. "I took a law school class my senior year of college. I absolutely loved the discussion and didn't enjoy everything else about it!"
It was at a conference about sports that Rosie found her first job. (The irony of the importance that well-run events have had on her career is not lost on the Hopin leader!) Rosie listened to the keynote speaker talk about how passionate she was about her work and happened to sit next to her at lunch after her talk.
"We hit it off," explains Rosie. The keynote speaker also happened to be looking for someone to help her with a marketing-research role, including interviewing customers about their experience. Rosie was the perfect fit.
Her role drew on the research skills she'd honed as an undergrad, and Rosie loved the community she found at work. The company, Kraft Sports Group, ran the New England Patriots and Gillette Stadium, and Rosie spent her days interviewing fans and customers of major events. "We were helping the business better understand the voice of the customer," she says.
Finding success in customer success
Rosie found herself interested in how technology could drive the future of the fan experience and community, and how marketing would be transformed around that technology. She went to Stanford for her MBA to learn more about those areas.
One professor stuck with her. His point? "'At the end of the day, no matter what role you go into, you're going to have to learn how to sell. How to sell your ideas, how to bring along hearts and minds, how to think about selling a product or a service,'" says Rosie. She liked the idea of selling, but didn't have much experience in it, so she took on a role at an early stage startup RelateIQ, which later became part of Salesforce, on their customer success team.
"It was early days in customer success," she says. "The strength I had, coming from my background, was that I had no fear in picking up the phone, understanding insights, and helping the business to react from an operational perspective."
Once again, Rosie found herself in a position where she worked closely with a community, this time one made up of Salesforce customers. She worked to understand their goals and frustrations, to support them, and help create better products for them.
"The foundational aspiration [of customer success] is to really understand how a business connects to its customers to support them in achieving their goals," she says. "What made me successful in that opportunity and every one after that was to stay focused on the user."
Rosie rose through the ranks, from manager to director to SVP, and was enjoying the challenge of setting a vision and getting a team aligned behind it. But she wanted to try doing that from scratch somewhere new. Somewhere like a startup.
Why Hopin
When Rosie first heard about Hopin, it seemed like a "once-in-a-lifetime opportunity."
"It is a totally new and exciting space to build a company, build a team, and build partnerships with customers in a whole new way, at a time when this type of technology is so needed," she says. "Ultimately, what drove my decision to join Hopin was the team of really talented folks, all passionate about the customer experience and the events industry,working together to create an iconic company."
What's most impressive to Rosie now, six months into her role, is the speed at which the business is growing and evolving. "It's unlike anything I've ever seen from an execution perspective," she says. "A week in prior roles is maybe a day at Hopin, which is a testament to our stage and to the type of culture that we have."
How can you know if Hopin—or another fast-growing startup—is the right next place for your career? Rosie has two key pieces of advice:
1. Make sure you're excited about the problem they're solving, and all the challenges that will come after it.
"Be super clear around your purpose and the challenges that motivate you and will push you into that uncomfortable zone, which is where we do a lot of our learning," she says. For her, at Hopin, that means not just building new event experiences for our customers, but also helping to redefine what overall customer success looks like.
2. Know who you'd be working with and learning from, and be comfortable with that.
Rosie comes at this part from two angles: First, who are you working for? Is your manager someone who can motivate people? "At Hopin, our CEO Johnny has the capability to drive execution and build team culture so quickly," she says. "He's been able to motivate hundreds of people in a year to do something that no one else has ever done before. I'm really learning from him and am thrilled to continue."
The second part? "Who are you going into the trenches with?" asks Rosie. Is it a team of people that you feel like you can trust and enjoy spending time with? That's been the case at Hopin, she adds: "They're so positive and optimistic and ambitious, with an incredibly impressive level of talent and execution."
Staying connected with her community
As busy as she gets, Rosie always makes time for one weekly (if not daily) ritual: reviewing the Slack channel dedicated to shouting out Hopin employees who are going above and beyond. "I go to that channel and just scroll and read about the camaraderie and the support that we have across the entire organization," she says. "You can't help but feel like, 'Holy cow, this is an incredible team, and everyone is really supporting each other in every way that they can.'"
If the Hopin team sounds like one you'd like to be a part of,
check out their open roles
.
READ MORE AND DISCUSS
Show less
Career Advice
A Conversation with Vouch's Lead Designer Carrie Phillips
Carrie Phillips was working at a healthcare startup when she connected with one of
Vouch Insurance
's founders, a friend of a friend from university. The idea he and his cofounder were working on: a way to solve the business insurance problem, piqued her interest. "I was pretty familiar with how broken insurance was," says Carrie, who was interested in the mission, as well as the chance to be their first full-time hire and help build the product from the ground up.
She signed on as their lead designer, and in the two and a half years she's been at Vouch, she's worn half a dozen different hats, experienced a personal evolution in the way she strikes a work/life balance, and made inroads against the goal she shares with the whole Vouch team of creating a business insurance product that works for startups.

We sat down with Carrie to hear more about why she became interested in design, why she joined Vouch and how Vouch's culture supports her design work, and what advice she has for others looking to succeed at a high-growth startup.
Why design?
Carrie's first few design projects were practical ones.
"I grew up with a little sister who has a bunch of disabilities, and my father and I spent a lot of time building things around the house and retrofitting really crappy medical equipment," she explains. "We were always sort of trying to make her environment work for her and her interests, like to play baseball or cello or go to school. So much needed to be adjusted that I developed a bit of an eye for problems to be solved."
Carrie credits her early experience seeing how her sister navigates the world and coming up with ways to help her as sparking her interest in product design. She studied industrial design at Ohio State University with the goal of working in medical products and technology to improve accessibility.
"I think when people say accessibility, they think of making sure the buttons on the screen are high enough contrast so that somebody with colorblindness can parse out the active areas or text hierarchy and screen readers and stuff like that," says Carrie. And while she notes that those are certainly important examples, larger impact in the accessible space stems from general innovations.
She gives an example of what she means: "Like my AirPods. I'm jazzed about AirPods because my sister wears hearing aids, and hearing aids are still clunky and ugly. AirPods are like a sneeze away from a hearing aid, they're pretty close, and that's really cool."
Other things that fit in that category? Google Glass, Siri, swipe keyboards, and Google Maps, says Carrie. Those are the kinds of projects Carrie wants to work on—projects that transform the way something is done or experienced and, in so doing, create a better product for people with disabilities. "When I think about accessibility, I'm almost thinking about it like, what are the most interesting innovations happening for the mass market that could then trickle into smaller niche markets and really change lives?" she says.
Why Vouch?
Carrie is still a team of one, which means she's done almost every kind of design work for Vouch at some point over the last few years, from mocking up onboarding funnels to branding to conducting user research and handling "QA bug bashing stuff." She has a practiced spiel she uses to explain her work to new hires at Vouch:
"Design is intended to make things useful, usable, and beautiful. And each of those words routes to a different field of design. Beautiful is user interface, graphic design, and making it pretty. Usable is more UX—how can I organize this flow or label things in a way that somebody doesn't get stranded somewhere and confused? And useful is more product design. It's like, how do we actually answer the question in the first place? Not just how do we make the solution we've already chosen useful, beautiful, or usable...it's more, what should the solution be in the first place?"
It's that top-down, open-ended problem solving that Carrie loves most about the product design work she's doing now. "It's really fun, sort of the puzzle of unpacking the problem and coming up with a solution," she says.
The puzzle is a particularly big one for Vouch. "Vouch is rewriting policies. We're trying to solve [the business insurance problem] at the very bottom," says Carrie. "A lot of my most valuable time is spent trying to understand what it is we're building and how this tiny decision over here is going to cascade all the way to the customer experience in a year when this policy gets approved."
Carrie approaches solving that puzzle with what she calls her best "user-centric shot." For example, she'll design a button, including its text, in the way that would make the most sense to customers. "Then that does a round trip through insurance, ops, and legal and comes back to me. If it sounds too much like a robot lawyer rewrote it, then we put it back in the cycle. We are a no-lorem-ipsum shop because text is just too important for meaning," she explains.
It was Vouch's mission that initially inspired Carrie, but the reason she keeps going into work (or, in the last ten months, logging in to work) is the company's culture.
"It sounds very corny, but the team genuinely cares and gets to know each other, which produces an environment where everyone feels comfortable contributing really big, weird ideas," says Carrie. "Vouch isn't interested in just making insurance a little bit better. We really want to shake it up. So everybody has to feel safe throwing out some real ridiculous nonsense from time to time. And you only do that when you're amongst friends."
That focus on human beings is so important that it's one of Vouch's five core values and the one that stands out the most to Carrie.
"Put people first" can refer to users, teammates, and individuals, explains Carrie. "It means 'put your partner first, your kids first, your people first," she says.
3 tips for succeeding at a startup
Carrie has worked to bring accessible product design to every company she's worked at, from the small startup she founded with friends after college to Vouch. She's able to make the most impact in environments like Vouch's, where open collaboration between teams and a constant focus on learning is shared by all.
"What I care about with startups is the hustle and momentum," she explains. "I know a lot of people are really into the impact that they could have in Silicon Valley. But I don't care if thousands of people use what I made or just a few [do]. I really love being on a small team that is intimately aware of their competitors and is earning the respect of new customers and trying to win."
"I like playing on the team. It's like the only sport I've ever been good at is startups," says Carrie.
She's gotten better at her sport over time and has three key lessons to pass on:
1. Do regular personal retros. Carrie used to have a 30-minute date with herself every Friday ("in the morning, 'cause if I did it Friday afternoon, it wouldn't be worth my time; my brain would be fried," she notes) to do a retrospective on the week. She's fallen away from the habit, she says, but is bringing it back as she keeps going deeper into the specifics of the insurance world. "I reflect on the week, what I learned, what I did, what changed, what produced a big emotional response for no good reason," she says.
2. Organize pairing sessions. One of the key parts of Carrie's workflow is the "tweaking sessions" she has with engineers on her team. "Instead of peppering them with tiny, nitty-gritty feedback all along the way, I reserve some time at the end, like, 'We're going to get coffee together and you're going to share your screen and I'm going to angst over the spacing a little bit and it's going to be kind of annoying 'cause we're going to be nudging around pixels,' but it almost always ends with something that feels like 10 or 20% more polished," she says. "And it makes sure that I'm perpetually aware of the friction generated by my requests."
3. Don't lose yourself. "Startups are just so fun. They move so fast. You can get kind of lost in the hustle or momentum of things," says Carrie, who says that she struggled to remember that in her first few years on the job. "I used to really let that hustle and momentum take over my life. It was too fun to stay late and get ahead and really sweat the details. I thought I was being a good designer by getting really amped on whatever teeny-tiny change needed to be made," she says. "Try to enjoy the momentum—relish the fact that your job is actually exciting and moves quickly and that you can see your change in production in the wild—but also, know that you will not ever regret closing your laptop at 5:00 PM or 6:00 PM," she reminds readers. "It'll be fine."
Learn more about company culture and open roles at Vouch Insurance.
READ MORE AND DISCUSS
Show less
Loading...