GET EMAIL UPDATES FROM POWERTOFLY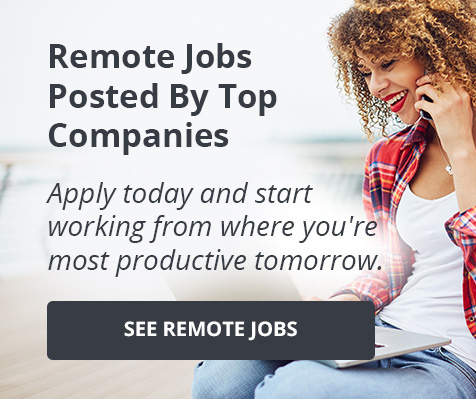 Mastercard
If you are a Vancouver-based tech professional and you are interested in attending this event, please email hi@powertofly.com to be considered for an invitation.
PowerToFly is thrilled to be hosting our first event in Vancouver: An evening of tech talks and networking with Mastercard's women tech leaders.
For more than 50 years, Mastercard has been using their technology and expertise to make payments safer, simpler and smarter. On April 16th, we'll hear from some of the women who make this all possible, and you'll have a chance to ask questions directly to our expert panel.
The event will take place on Tuesday, April 16th from 6:00pm to 8:00pm at Steamworks, located at 375 Water Street, Vancouver.
<p>Schedule (<em>Subject to Change</em>)</p><ul class="ee-ul"><li>6:00pm - Check-In &amp; Networking over Light Food &amp; Refreshments</li><li>6:20pm - Kickoff with PowerToFly</li><li>6:25pm - Keynote Address from <a href="https://ca.linkedin.com/in/derek-houg-58676173" target="_blank"><u>Derek Houg</u></a>, Vice President, Business Process Improvement and <a href="https://www.linkedin.com/in/harsimrankapoor/" target="_blank"><u>Harsimran Kapoor</u></a>, Director, Human Resources Business Partner</li><li>6:35pm - Tech Talk: <a href="https://www.linkedin.com/in/sunnykhera/" target="_blank"><u>Sunny Khera</u></a>, Senior Engineer Software Engineering – presenting "Digital Protection for an Open World"</li><li>6:45pm - Panel Discussion featuring from Mastercard<ul class="ee-ul"><li><a href="https://www.linkedin.com/in/melissa-douglas-61917387/" target="_blank"><u>Melissa Douglas</u></a>, Director, Software Engineering</li><li><a href="https://www.linkedin.com/in/kateoloughlin/" target="_blank"><u>Kate O'Loughlin</u></a>, Senior Analyst, Information Security Operations</li><li><a href="https://www.linkedin.com/in/candice-chan-79035442/" target="_blank"><u>Candice Chan</u></a>, Consultant, Data Scientist</li><li>Sara Farquharson, Consultant, Software Engineering</li></ul></li><li>7:00pm - Audience Q&amp;A</li><li>7:20pm - Networking Continues over Light Food &amp; Refreshments</li></ul><p>Mastercard is truly committed to creating a culture of diversity and inclusion. Their workplace and diversity awards include:</p><ul class="ee-ul"><li><em>Forbes</em> - "America's Best Employers for Diversity - 2018"</li><li>The Women's Choice Award - "Best Places to Work for Millennials - 2018"</li><li><em>Professional Woman's Magazine</em> - "Best of the Best - Diversity - 2016"</li><li>Human Rights Campaign - "Best Places to Work - 2017"</li><li>National Association for Female Executives (NAFE) - "Top Companies for Women - 2013, 2014, 2015, 2016"</li></ul><p>Whether you are looking for a new job opportunity (<a href="https://powertofly.com/companies/mastercard?utm_source=Maropost&amp;utm_medium=Email&amp;utm_campaign=Mastercard&amp;utm_content=MastercardApril2019" target="_blank"><u>Mastercard is hiring</u></a>) or just want to network with your peers over food and drinks, we hope you can attend! </p><p><strong>About our Events: </strong>All RSVP'd attendees are welcome, regardless of race, color, religion, national origin, gender identity, pregnancy, physical or mental disability, or age. If you require accommodation to fully participate in this event, please email hi@powertofly.com, and we will contact you to discuss your specific needs.</p><p><em><strong>Unfortunately, PowerToFly and Mastercard cannot admit outside recruiters to this particular event. Please email hi@powertofly.com if you have any questions about this policy.</strong></em></p><p></p><div> <script type="text/lazy-javascript" priority="1"> rblms.require(['jquery'], function($) { const widgets = document.querySelectorAll(".js-section-loader-feature-container .post-container"); Array.prototype.forEach.call(widgets, function(el) { const section = el.querySelectorAll(".widget__section"); const cta = el.querySelector(".js-cta-follow-company"); const ctaHeader = cta.querySelector(".header"); const ctaForm = cta.querySelector(".cta-form-follow-company"); const ctaFormBtn = ctaForm.querySelector(".btn"); const ctaFormEmail = ctaForm.querySelector(".cta-form-follow-company-email"); const ctaFormError = ctaForm.querySelector(".error"); const ctaJobsNumber = cta.querySelector(".jobs-number"); if (section.length > 0) { const secText = section[0].textContent || section[0].innerText; let secClass = secText.replace(/\.$/, ""); secClass = secClass.replace(/[.,\/#!$%\^&\*;:{}=\-_`~() ]/g, "-"); if (secClass !== "Remote") { secClass = secClass.toLowerCase(); } const xhr = new XMLHttpRequest(); xhr.onreadystatechange = function() { if (xhr.readyState == 4 && xhr.status == 200) { const data = JSON.parse(xhr.responseText); if (data && data.data && data.data[0].id) { cta.style.display = "block"; ctaHeader.innerText = data.data[0].name; ctaForm.setAttribute("data-id", data.data[0].id); ctaForm.setAttribute("data-name", data.data[0].name); const xhr = new XMLHttpRequest(); xhr.open('GET', 'https://powertofly.com/api/v1/jobs/?fields=id&per_page=1&filter=company_id==' + data.data[0].id, true); xhr.setRequestHeader("Content-Type", "application/vnd.api+json"); xhr.setRequestHeader("Authorization", "Bearer L8dmNZ6U07iz0p0bHLzx7DakOKrRhD"); xhr.send(); xhr.onreadystatechange = function() { if (xhr.readyState == 4 && xhr.status == 200) { let details = []; details = JSON.parse(xhr.responseText); ctaJobsNumber.innerText = details.meta.total; } } } } }; if (secClass === 'deloitte') { xhr.open('GET', 'https://powertofly.com/api/v1/companies/?filter=slug==deloitte1', true); } else { xhr.open('GET', 'https://powertofly.com/api/v1/companies/?filter=slug==' + secClass, true); } xhr.setRequestHeader("Content-Type", "application/vnd.api+json"); xhr.setRequestHeader("Authorization", "Bearer L8dmNZ6U07iz0p0bHLzx7DakOKrRhD"); xhr.send(); } ctaForm.addEventListener("click", function(event) { if (event.target.classList.contains("btn")) { ctaFormBtn.setAttribute("disabled", true); const userData = { data: { email: ctaFormEmail.value, type: "company_followers", }, }; const xhr = new XMLHttpRequest(); xhr.open('POST', 'https://powertofly.com/api/v1/companies/' + ctaForm.getAttribute("data-id") + '/company-followers/', true); xhr.setRequestHeader("Content-Type", "application/vnd.api+json"); xhr.setRequestHeader("Authorization", "Bearer L8dmNZ6U07iz0p0bHLzx7DakOKrRhD"); xhr.responseType = "json"; xhr.send(JSON.stringify(userData)); xhr.onreadystatechange = function() { if (xhr.readyState == 4 && xhr.status == 201) { ctaFormBtn.removeAttribute("disabled"); ctaForm.innerHTML = "<div class='success'><strong class='text md'>You have successfully followed for the" + ctaForm.getAttribute("data-name") + "company!</strong></div>"; } else if (xhr.response.errors) { const errors = xhr.response.errors; ctaFormBtn.removeAttribute("disabled"); if (errors && errors[0].detail) { ctaFormError.innerText = errors[0].detail; } } } } }) }); }); </script> <style> .cta-form-follow-company .error { position: absolute; bottom: -20px; } .cta-form-follow-company .field { position: relative; width: 100%; } </style> <div class="ptf-cta js-cta-follow-company" style="display: none;"> <div class="background" style="background-image: url(https://assets.rbl.ms/18799117/2000x.png);"></div> <div class="cta-body flex"> <div class="left"> <div class="header">MICROSOFT CORPORATION</div> <div class="cta-content"> <ul class="cta-list ee-ul"> <li><span class="jobs-number"></span> Open Jobs</li> <li>Get emailed when roles match your profile</li> <li>Meet hiring managers, network with peers at exclusive events</li> </ul> <div class="flex cta-form cta-form-follow-company"> <div class="field margin-right"> <input type="email" class="form-control input-text cta-form-follow-company-email" placeholder="you@youremail.com"> <span class="error xs text"></span> </div> <button type="button" class="btn colored pink">Follow</button> </div> </div> </div> <!--div class="right"> <a href=""><img src="https://assets.rbl.ms/18799121/2000x.png" /></a> </div--> </div> </div> </div><p></p>
READ MORE AND DISCUSS
Show less
Loading...