GET EMAIL UPDATES FROM POWERTOFLY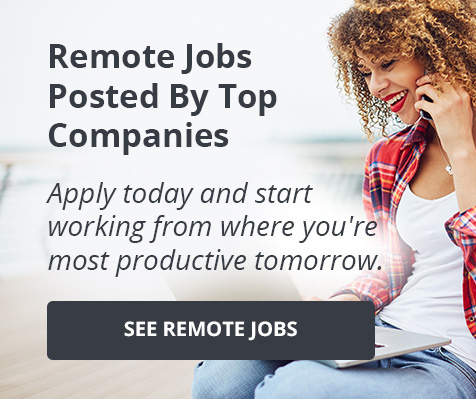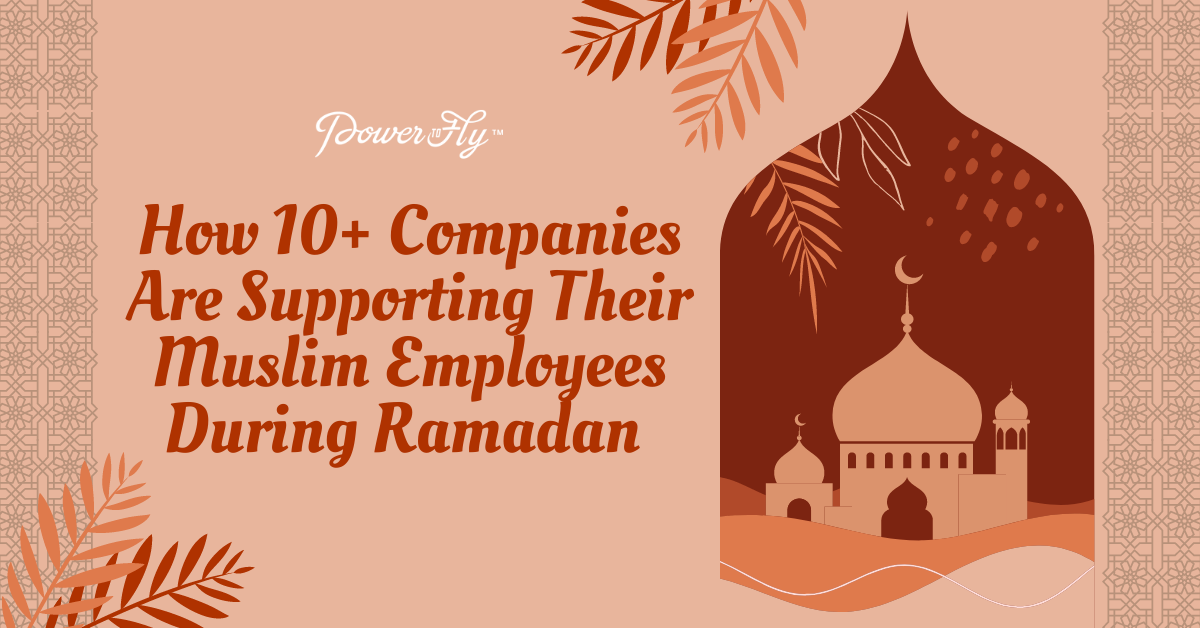 Diversity, Equity, and Inclusion
In 2022, Ramadan runs from April 2nd to May 1st. As one of the 5 pillars of Islam, Ramadan isn't just about fasting. It's a time of spiritual discipline, prayer, charity, and introspection– and it's important to keep in mind that people might celebrate Ramadan in different ways, namely by praying more frequently, engaging in charitable activities, and spending time with family and friends to celebrate.
So how can you show your Muslim employees and colleagues you support them during this time?
One easy way to get started is by using the greeting Ramadan Mubarak, which translates to "Blessed Ramadan." It's commonly used to send well wishes to Muslims observing Ramadan and the traditions that come with it.
But supporting Muslim employees and colleagues at work is not just thinking about what to say to someone celebrating Ramadan, it's about and considering how you can better support them every day. We asked some of our partner companies to tell us how they're supporting Muslim employees during Ramadan and all year-round. Keep hearing to hear what they had to say in their own words.
READ MORE AND DISCUSS
Show less
Microsoft Corporation
Below is an article originally written by Candace Whitney-Morris at PowerToFly Partner Microsoft. Go to Microsoft's page on PowerToFly to see their open positions and learn more.
Susan Betts moved to the United States to follow her career dreams. A combination of the Defense of Marriage Act and immigration-related laws meant that she and her partner, who came with her, might not be able to stay unless something changed.
In 2008, Susan Betts and her partner, Silvia Colombaretti, made the move to New York City from São Paulo, Brazil, where they met and fell in love, and pursued their dream to live abroad. Betts was granted a work visa for a new job, and Colombaretti came to the United States on a student visa. Colombaretti didn't know English at the time and decided that she would learn the language.
After two years, Betts was offered a senior director position on the Microsoft Brand team. Saying yes to the job was significantly easier than the immigration challenge that awaited them—Colombaretti's student visa was due to expire.
"We were debating staying in New York—jumping at the opportunity for me to work at Microsoft—or going back to Brazil," Betts recalled. "But always, there was this question around immigration."
This was in 2011, and gay marriage wouldn't be recognized by the US Supreme Court until 2013, which meant that Colombaretti wasn't eligible to apply for a green card as Betts's spouse. Colombaretti had neither a green card nor a spouse visa, and the couple wondered if they might be headed back to Brazil much sooner than they wanted.
"We loved it here; it was where we chose to be," said Betts.
While Betts was still in the recruitment phase with Microsoft and fielding these complex questions, Microsoft's legal team stepped in to help.
"They were incredibly diligent and supportive every step of the way, before I came to Microsoft and during the subsequent months after I had joined," Betts said. "There are hundreds of people at Microsoft who are on visas, and Microsoft does a lot of work to support their immigration. We probably have the best legal immigration team that you could ever dream for, because we have so many people from overseas here," Betts said.
Microsoft's legal counsel suggested that the couple postpone the next step—applying for Betts's green card—until Colombaretti could be added to the application as her recognized legal spouse. Many eyes were on the landmark Edie Windsor court case, which the legal team knew could flip everything on its head by repealing the Defense of Marriage Act, the US federal law that defined marriage as being between a man and a woman.
In 2012, same-sex marriage became legal in Washington State, but still the couple waited to get married.
"Marriage equality on a federal level is what mattered to us, because immigration is a federal issue," said Betts.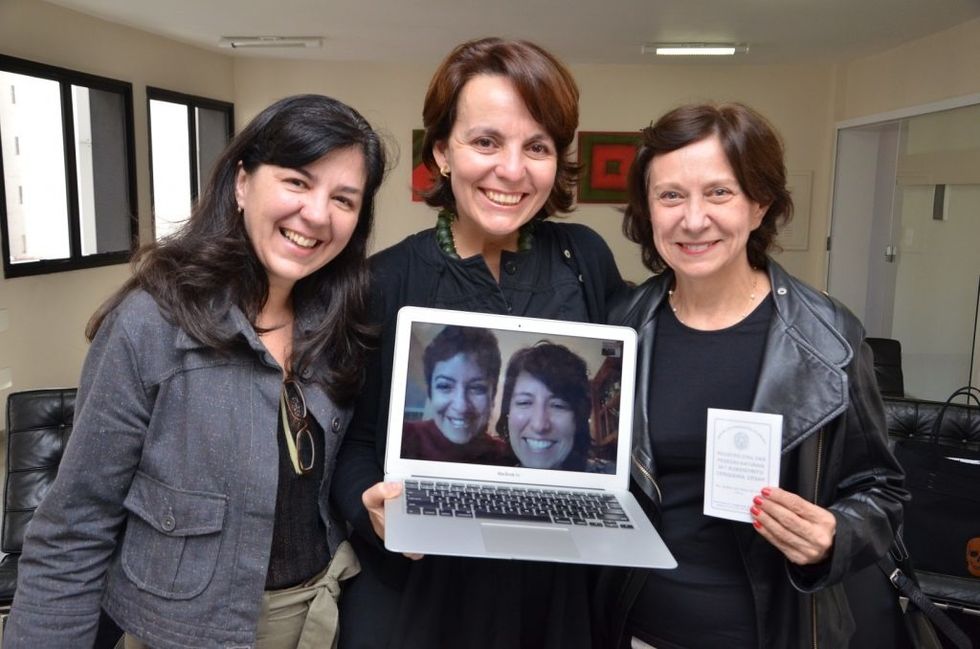 Susan and Silvia (on computer screen) got married in Brazil and in the United States on the same day. The couple's faces beam with joy on Skype as they celebrated with Susan's mother (right) and two best friends who acted as witnesses.
They waited, but they did not despair. Betts calls herself a glass-half-full kind of person, and while things were up in the air, Betts said that she knew they could always move home to Brazil and be close to their supportive families.
"We were apprehensive, but we had options," she said. "A lot of people aren't that flexible."
She also felt fortunate that she was born into an accepting family and recognized that many people don't have that experience.
"My mother is incredibly supportive of me and Silvia."
The ability to feel confident at home with her family meant Betts didn't have to worry about her sexuality and the potential impact it could have on her life.
"At home, at work, with my friends, and in my social life, it's never really been a taboo, or hidden," she said. "This gave me peace of mind since the very beginning of my adult life. I wish everyone could have the kind of emotional support I did."
In anticipation of the Windsor case, the couple married in April 2013, so that when the decision came down, they could proceed with the final stage of their green card application and list Colombaretti as Betts's legally recognized spouse.
Betts and Colombaretti originally thought they would have a simple courthouse wedding, but they reconsidered, wanting to make memories with their families in Brazil. Using the power of video conferencing, they logged into Skype at 6:00 AM in Washington State and watched while Betts's mother (equipped with their power of attorneys), friends, and a Brazilian notary made it official in their home country.
"Then I came to work," Betts said. "And after work, we went over to the Bellevue Courthouse and got married here, too," Betts proclaimed, like the end of a fairy tale.
Windsor, one of Betts's heroes, won her case in the US Supreme Court, granting same-sex couples the same benefits that are given to married heterosexuals.
"When that happened, it unlocked marriage equality at a federal level," Betts said, which meant it also unlocked the immigration debate at a federal level. The following year, the couple were granted their green cards.
"We were guided every step of the way by Microsoft's legal team, which was incredible. You know, I couldn't ask for more," Betts said. "I have felt and been supported for who I am my entire life—by my family and now by Microsoft as my employer," she said. "When that happens, you feel truly included."
Stories power change
As a firm believer in the power of stories, Betts shares hers as much as she can with the hope of providing a better platform for others and the life they choose to live.
"Once stories become a part of social fabric, once they aren't hidden in the closet, people will start to be more accepting. And the norms, the behaviors, the values will start to change because people will start to see things differently," she said.
"I think that when things are in the closet and hidden, you create your own story about what they are. When things are out of the closet, you realize that we are all diverse in some way," she continued.
"My uniqueness may be different from your uniqueness, but we're not different at a very human level. My love for my wife, and her love for me, is no different than your love for your spouse."
Betts said it's a bit ironic, all the talk about immigration and the legal system and the Supreme Court and the Microsoft legal team. "Because to me, at the end of the day it's all just about Silvia and I loving each other."
Meet more Microsoft employees who are changing hearts and minds and advancing human rights.
https://news.microsoft.com/life/topic/pride/
See how Microsoft is celebrating Pride 2018 and how you can be an ally.
https://www.microsoft.com/pride/
READ MORE AND DISCUSS
Show less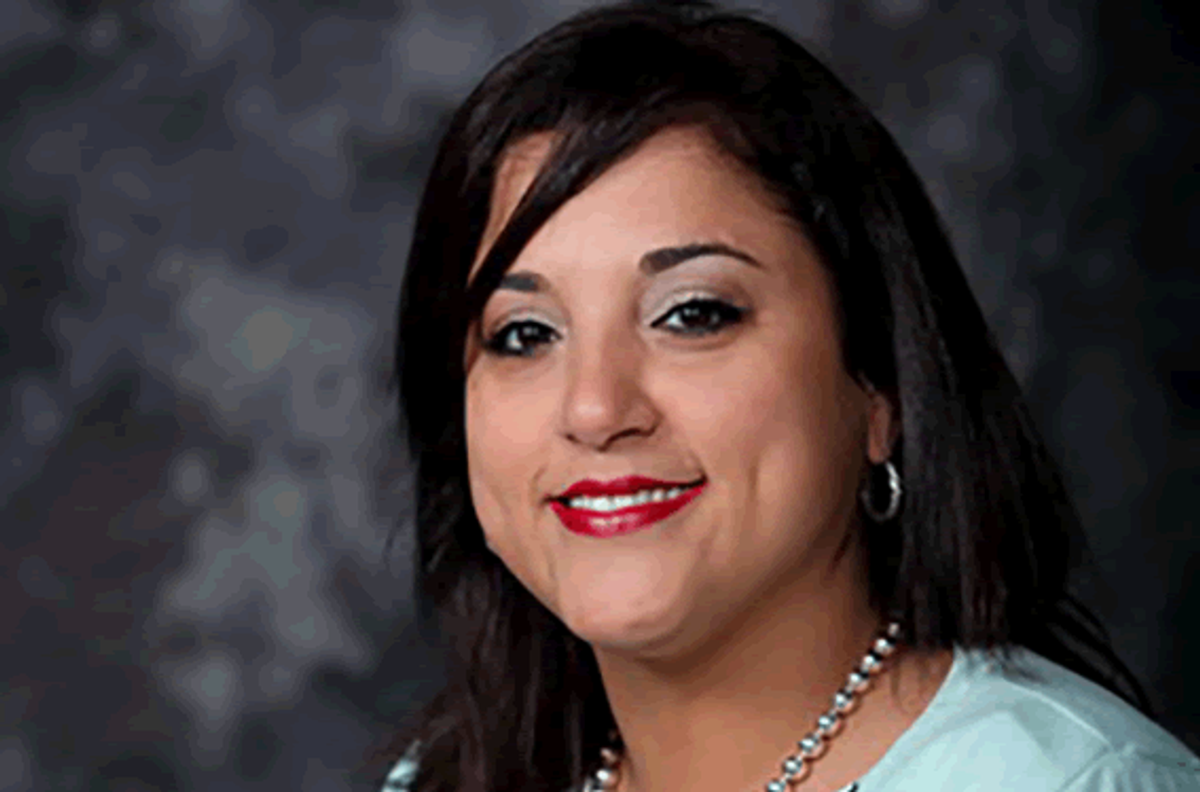 Synchrony
Jackie Works Remotely From Her Home In Texas
Below is an article originally written by PowerToFly Partner Synchrony. Go to Synchrony's page on PowerToFly to see their open positions and learn more.
Life and work – you can't have one without the other for Jackie
"Synchrony does not see disabilities. They get to know you as a person and see the talent that you have, and take that strength and develop it."
Jackie is proud of everywhere her career at Synchrony has taken her – she especially loves how Synchrony has been there for her when she needed support the most and how she can, in turn, enrich others' experiences at Synchrony.
Today, Jackie is a Field Sales Manager responsible for an entire region, but there's much more to who she is than her title. For most of her life, Jackie has experienced acute hearing loss in both ears and relies on reading lips. When she joined Synchrony not only did they do the little things like buying her a good headset for phone calls, but they did the big things too. Her team was patient, listened, and pushed themselves outside of their comfort zones to embrace new ways of working together. Jackie was never at a disadvantage against her peers. "Everyone is on equal ground here. If you have a disability, you won't be treated any different. It's all about what you have to offer."
Jackie started out as a Customer Service Representative. Her managers saw her talent and saw that she was driven to do more. They nominated her for a Synchrony development program that moved her to Frisco, TX to work in client affairs. Leaders and mentors paved the way for her to have the experiences she needed to see where she could go next, and they prepared her to make that leap. "You'll be in awe of the leaders we have! They have incredible passion every day and you see how they live the values of the company. Every time I see them I can feel it and it re-energizes me."
After 4 years, that next leap came in the form of her first Field Sales Manager role (fostering growth in credit applications and credit sales), working on a major department store. At first she didn't think she would like the travel, but now she relishes in it. As she travels to stores in 20+ states, she's an extension of Synchrony, working directly with her clients. Jackie loves meeting new people and seeing the impact she has as their business grows (and reading a lot of lips!). She's also worked on a variety of projects such as developing a program for onboarding new field sales managers, and taking on a leadership role in compliance
All along, Jackie's leaders haven't seen that she's challenged in hearing, they've seen that she has potential. "This is what you'll experience – values aren't here for us to look good in a commercial, it's in our core and everything we do. We show it every day."
Jackie experienced that leadership and belief in Synchrony's values again when she was diagnosed with cancer. Synchrony had just changed the company insurance plan, and the CFO came to her office to meet with the team. He said he was responsible for changing the plan and wanted to know how it impacted them. Jackie spoke up, as difficult as it was, to tell him it was hard to manage her illness, work, medical expenses, and her family. After the meeting, the CFO thanked her for sharing her story and offered to help. Synchrony gave Jackie grants for some of her medical costs, and found a pharma company that would pay for her medicine. The CFO always followed up to see how she was doing. She's cancer free today. "Our leaders truly care for us. Seeing how they care makes me want to share this message as often as I can and with as many people as I can."
Jackie has been a mainstay of Synchrony's diversity networks, even before they were formally organized. Caring and passion to support others has always been part of the culture and values at Synchrony, but the diversity networks go straight to her heart. First as part of the People with Disabilities Network, and now in the Veterans Network, Jackie values the opportunity to educate and be a force for good for her colleagues of all backgrounds and abilities. "Everyone here can help and support each other"
Unsurprisingly, Jackie is in high demand – earning 13 awards since becoming a field sales manager. Recently, she was approached with a job offer for more money, and she turned it down. "This isn't like other jobs. I've invested in my career, and Synchrony has invested in me – both through development opportunities for my career and support for my life outside of work. They do that for everyone."
Learn more about our People with Disabilities Network.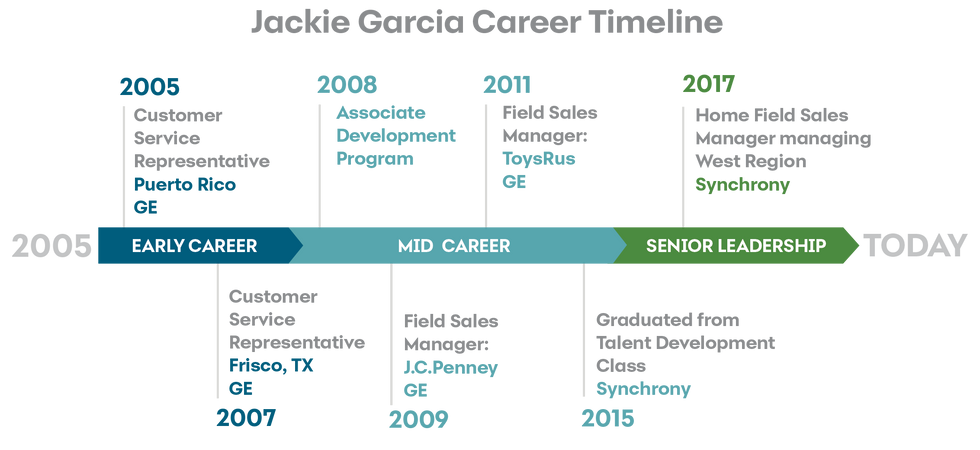 READ MORE AND DISCUSS
Show less
Loading...