GET EMAIL UPDATES FROM POWERTOFLY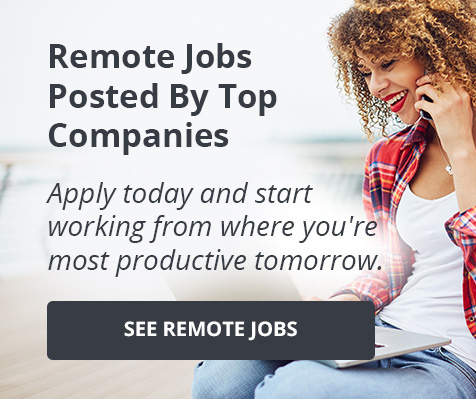 Looking for your first remote job, and wondering what you need to do differently? Check out these helpful remote work resources from Femgineer to help you with your transition! #remotework #transition #education #resources https://lnkd.in/ejuTC9E
Work-Life Integration
How Our Remote Team Celebrates The Holidays
Before coming to PowerToFly, the company holiday parties I attended were radically different. There were gift exchanges, catered lunches, champagne, and lots of awkward interactions between co-workers (my favorite part). Sure, this was fun and all, but at the end of the day, I felt like I was missing something, and to quote a seasonal favorite, the Grinch;
Then the Grinch thought of something he hadn't before! What if Christmas, he thought, doesn't come from a store. What if Christmas...perhaps...means a little bit more!
At PowerToFly, we're a small remote team spanning 12 different countries. We have a variety of backgrounds and beliefs, and we all celebrate different holidays.
So, instead of your typical "office holiday party," we have a "Secret Snowflake," where each employee is randomly assigned another employee and donates $10 to a charity in their honor. This gives us the opportunity to learn more about our Secret Snowflakes and get to know their teammates at the same time, as we ask around to learn more about our Snowflakes' interests, hobbies, and passions. (And of course, to contribute to some great causes.)
We spent time getting to know people we don't typically interact with on a day-to-day basis, while discovering charities and foundations all over the globe! Because we're all in different timezones, "small talk" isn't something we usually get to do a lot of, so meetings like this, where we have the opportunity to learn more about each other, are really special.

To me, this blending of cultures, understanding what my teammates truly value, and contributing to causes we care about (everything from the environment to animals to people in need), means more than any gift or catered meal, and embodies the true spirit of the holidays!
This year, our team donated over $300 to 30 the charities listed below:
From the team at PowerToFly, we wish you and your family a safe and happy holiday. See you in 2019!
Joor Inc
Hear what Derek Parham, CTO at JOOR, has to say about diversity and inclusion
Derek Parham, CTO at JOOR discusses actionable tactics that can be used by companies of all shapes and sizes to build development teams that embrace diversity and inclusiveness, and thrive as a result. Derek Parham has over 13 years of experience as an entrepreneur and technical lead. He was the founding engineer for Google's G-Suite product, Deputy CTO on the Hillary campaign and is an advisor to over a dozen startups. In his current role at JOOR, he is helping build a diverse and inclusive team that is bringing technology solutions to a fashion/retail industry that badly needs it.
Click here to see all of the available opportunities with JOOR on PowerToFly. Don't forget to press 'Follow' to receive alerts, custom job matches, and more!
Loading...