GET EMAIL UPDATES FROM POWERTOFLY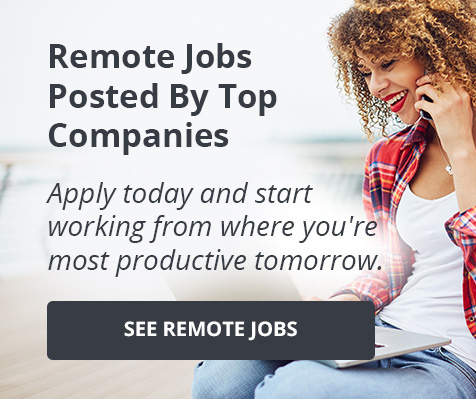 GET EMAIL UPDATES FROM POWERTOFLY
Peloton
If you are a New York based tech professional and you'd like to attend this event, please email your name and LinkedIn URL to events@powertofly.com.
Whether you are a software engineer, fitness enthusiast or both, you won't want to miss PowerToFly's evening of product demos and networking with the women tech leaders and allies at Peloton.
Founded in 2012, Peloton brought top talent together in its Silicon Alley headquarters to create a new concept in fitness. In their words, "We loved cycling but had a hard time finding a workout that consistently fit our schedules, and our at-home workouts never felt quite up to par. So, we set out to create a world-class indoor cycling studio experience on your time, and in the comfort of your own home."
This event is your chance to hear directly from the women tech leaders and allies who make their revolutionary products like the Peloton Bike, Peloton Tread and Peloton App possible. We'll be devoting a large portion of the event to taking your questions and I know the Peloton team wants to hear from you!
The unique evening will take place on Wednesday, February 12th from 6pm to 8:30pm at 125 W 25th Street.
Yelp Inc.
If you are a San Francisco area based tech professional and you would like to attend this event, please email events@powertofly.com with your name and LinkedIn URL to be considered for an invite.

Yelp and PowerToFly are all about connecting people with the larger community. That's why PowerToFly is excited to announce an opportunity to connect YOU with Yelp's women tech leaders and allies at a dynamic evening of tech talks and networking on February 11th.
This unique gathering will be a great opportunity to meet and learn from the women leaders and allies at Yelp that are responsible for building and maintaining a global platform that's home to approximately 171 million cumulative reviews.
This invite-only event will take place on Tuesday, February 11th from 6pm to 8:30pm at Yelp HQ, located at 140 New Montgomery Street, 8th Floor, San Francisco. Closer to the event, PowerToFly will be supplying a Lyft code to help you get home.
Autodesk, Inc.
On October 16th, PowerToFly hosted our first event with Autodesk, a leader in 3D design, engineering and entertainment software, in San Francisco.
Autodesk is a truly astounding company. From cars to skyscrapers to smartphones to even movie special effects, Autodesk's software makes it all possible. This intimate evening of networking and learning was hosted by PowerToFly's Amanda Bender and featured a diverse and impressive array of speakers from Autodesk.
The night kicked off with a warm welcome address by Queen Denchukwu, Manager, Global Diversity Partnerships and Alliances. Next up, our audience was treated to a special tech talk from Paula Berggren, Senior Exhibit Designer.
Following the evening's tech talk, Amanda moderated a panel discussion featuring several of Autodesk's women leaders including:
The evening wrapped up with some closing remarks by
Andrea Robb,
VP of Talent, Culture, and Diversity plus plenty of more opportunities to network over refreshments.
Here's what one attendee had to say about the event: "I'm really glad I came. I completely altered how I think of Autodesk."
Previous Event
On November 20th, over fifty women braved the increasingly chilly New York weather to join PowerToFly at an invite-only happy hour event featuring two fast-growing and fascinating companies, CLEAR and OUTFRONT Media.
Held at the intimate Nomad Annex, guests enjoyed networking over scrumptious small bites and refreshments as they waited for our programming to begin. PowerToFly's CEO Milena Berry warmly greeted the crowd but because she had lost her voice she turned the microphone over to yours truly to host the rest of our gathering.
First up was Jacquelyn Talpalar, VP, Agile Program Management at CLEAR. After sharing some of her personal career journey (and her love of Duke basketball), Jacquelyn walked the room through some of CLEAR's current and upcoming projects. While CLEAR has already revolutionized air travel by using biometrics to speed up security, they've now kicked off an impressive expansion in a host of new arenas - quite literally, like using CLEAR to be approved for an adult beverage at your next concert or sports outing.
Next up, PowerToFly welcomed back OUTFRONT Media's Nancy Hoffman, SVP, Associate General Counsel, MTA Program Manager and Marion Parrish, SVP, Digital Operations. Nancy and Marion spoke at another of our recent NYC events and they are always entertaining and informative. OUTFRONT Media is already a ubiquitous presence through their eye-catching billboards (Times Square? That's them) but Nancy and Marion detailed how OUTFRONT Media has partnered with NYC's MTA to transform the subway and rail systems via electronic screens that provide both advertising and helpful transit updates.
Jacquelyn, Nancy, Marion and their team members also all stuck around to answer questions from our audience. Thanks to everyone who joined us and catch you at the next event!
S&P Global Inc
Denver has become one of the most rapidly rising tech hubs in the United States and PowerToFly was thrilled to be back in the Mile-High City for our second event on October 24th which was also our second event with industry giant S&P Global.
Hosted by PowerToFly's CEO Milena Berry, this special invite-only evening began with a keynote address by Marcus Daley, CTO, S&P Global Ratings, who spoke more about S&P Global's mission and company culture. Next up, Grace Bang, Data Scientist, Product Development, walked our audience through a product demo on Project Discovery, an AI-driven system that augments and enhances the analytical process.
Grace then joined an expansive panel discussion that dove into our panelists' career journeys and further explored life at S&P Global. Our other impressive panelists included:
The night closed out with plenty of additional networking time and fun swag bags for our attendees.
Loading...