GET EMAIL UPDATES FROM POWERTOFLY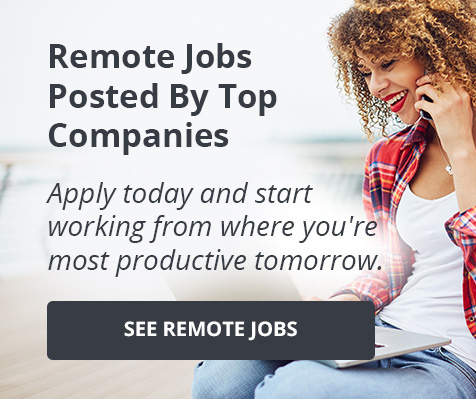 Homecare Homebase
Below is an article originally written by PowerToFly Partner Homecare Homebase, and published on March 8, 2018. Go to Homecare Homebase's page on PowerToFly to see their open positions and learn more.
The value of Homecare Homebase's proprietary software lies in its simplicity and efficient workflow, freeing caregivers to be more present for their patients.
One of Louisville's healthcare technology leaders, Homecare Homebase, puts powerful tools in the hands of home health and hospice providers to modernize every aspect of patient care. A huge part of the innovation that makes this possible takes place right here in the Derby City.
The value of Homecare Homebase's proprietary software lies in its simplicity and efficient workflow, freeing caregivers to be more present for their patients. Nurses and home health providers utilize tablets or mobile phones to track, simplify, and streamline almost everything they do. From scheduling and routing, real-time documentation of therapy goals and progress, customized assessment forms and billing, to CMS compliance that stays ahead of the curve, the team at Homecare Homebase delivers the tools providers need.

The company's continued rapid growth over the last 17 years is powered by a collaborative work process that allows employee innovation to take a front seat. Agile teams work together through the modes most comfortable for them, allowing for collaboration through a shared platform incorporating messaging, shared digital workspaces, and conference areas equipped with projectors, screens, and whiteboards.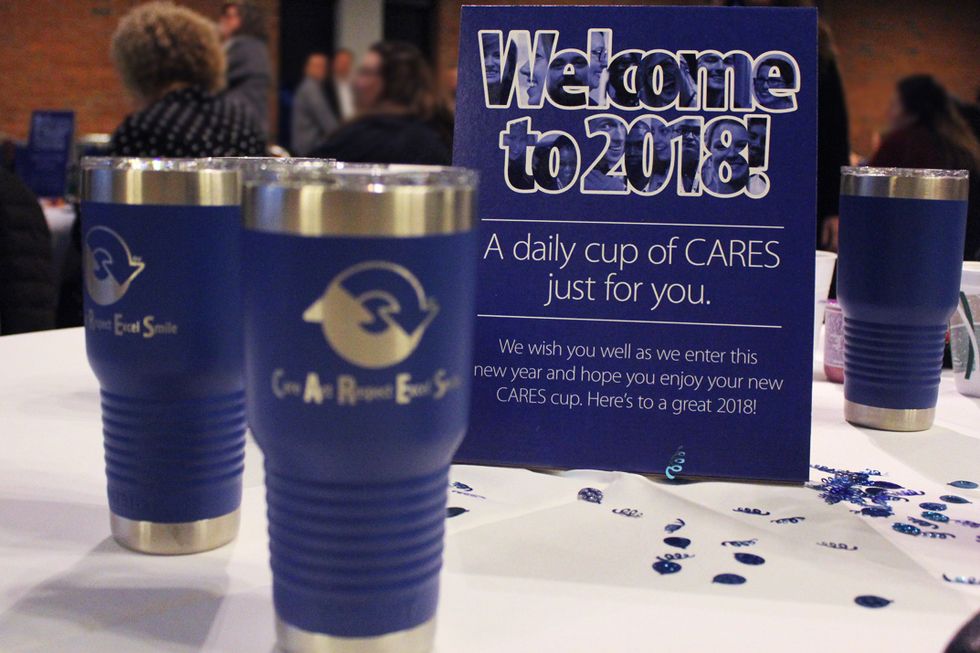 The 2018 Kick-Off Meeting brought two big pieces of news to Homecare Homebase. First, Anthony unveiled an updated version of the company's core values. C.A.R.E.S. will help each engineer and innovator keep the company's true north in sight at all times: Care, Act, Respect, Excel, and Smile.
Over the coming months, company employees will be given a platform to share how their fellow team members enact these values, resulting in tangible rewards including monthly awards recognition and yearly bonuses.
Sam High, CTO, entertained the group as he informed with Dilbert comic strips alongside process charts. He outlined goals for the growth in the coming year, and how the teams can attain them, which were focused on performance and scalability, and reminded everyone that the job is to move the architecture continually forward.
A second introduction at the Kick-Off Meeting was of Homecare Homebase's new president, Scott Decker, who is entering his 30th year in the healthcare technology industry. He urged those gathered to envision what Google or Amazon would be to the home health industry — to "think big".
Today, 136,889 healthcare workers depend on the Homecare Homebase platform, and the company is as dedicated to anticipating their needs as those workers are to the needs of their patients. These exceptional engineers are up for the task — they've done it before — but this time, they're kicking it into high gear.
What's Next?
Do you, or someone you know, wish to work for a company with its roots in service and technological advancement? Think bigger at Homecare Homebase! With so many opportunities to Care, Act, Respect, Excel, and Smile, join the Homecare Homebase team in their goal of empowering exceptional care. Click here to get started today.
Katharine Zaleski's Blog
Last Saturday night I had a nightmare. I went to LA for a business trip and I spent hours trying to find my ticket home only to realize that I had never booked it. I woke up in a cold sweat. Once I collected myself - with the help of copious amounts of coffee - I made a triage list to get me through the week.
I've written in this blog before about my productivity methods and the personality tests I took to understand what I needed. I use a journal called the "Productivity Planner" and I time my work in Pomodoro intervals. My goal is to break everything down into simple tasks. Last week, I stopped doing that and not only did I have a much lower productivity rate, but my subconscious started to get overwhelmed.
So my advice to anyone who is feeling overwhelmed is simple: break everything down into tasks and set a Pomodoro timer. Then wait to see if you have dreams about whether you bought your tickets home - you won't have them, at least not as often.
Katharine Zaleski's Blog
I broke my pledge to blog everyday - I didn't post yesterday. I blame technology, but there were a million excuses why I couldn't sit down and take the time to write. The truth is I probably could have found one thirty minute window if I had focused on making the time. So today I'm going to expand quickly on how I can actually make time to write.

On Monday, I shared a few of the methods I use to get into the "flow" for work (btw I still have to read the book "Flow". My husband said it helped him a lot.
Of all the techniques I use to concentrate, I'd rate the Pomodoro Method as the most effective. I found a graphic on Instagram that breaks it down. The key is to track your time. I use a Chrome extension called Marinara: Pomodoro Assistant that I click on every time I need to focus. Once the timer is on I have to flip over my phone, put my Slack on "Away" and make sure I don't check my emails.
Loading...