GET EMAIL UPDATES FROM POWERTOFLY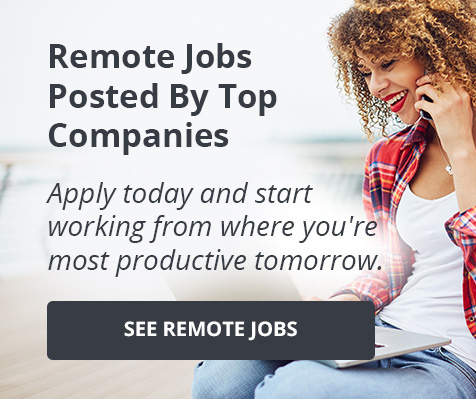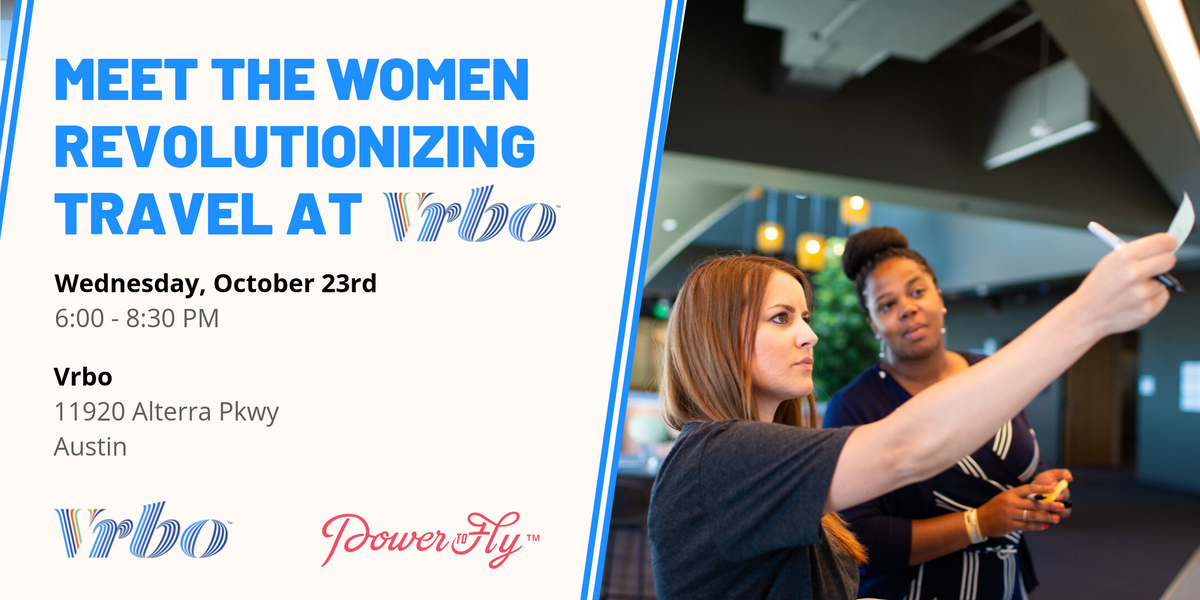 Vrbo
If you are an Austin-based tech professional and you are interested in attending this event, please email events@powertofly.com to be considered for an invite.
Attention tech professionals in Austin! Please join PowerToFly on Wednesday, October 23rd, for an evening of networking and product demos with the women leaders at Vrbo who are revolutionizing the travel industry.
Vrbo, part of Expedia Group, has introduced a new way for people to travel together, pairing homeowners with families and friends looking for places to stay, with unique properties in 190 countries around the world. This is your opportunity to meet with the women tech leaders and allies who make it all possible.
The event will take place at the newly constructed Vrbo office, located at 11920 Alterra Pkwy, Austin. Check-in will begin at 6pm with programming starting at 6:30pm and the event will conclude at 8:30pm. Free parking is available at the venue in the D11 parking garage.
The evening will include:
Networking with Vrbo leaders and your peers over food & refreshments
An inspiring keynote address from Anita Dodia, Vice President, Engineering
Behind-the-scene product demos
Fun giveaways and more!
The event will feature insightful breakout sessions featuring members of the Vrbo team including:
Here's what an attendee had to say about one of PowerToFly's past events with Vrbo: "I am the only woman on a team of a dozen or so engineers. I really found it refreshing to hear what the panelists had to say. It definitely made me want to pursue an opportunity with a company where I can work with an equal mix of men and women. Thank you!"

Also, Vrbo is hiring! Their amazing benefits include plenty of paid vacation, up to 20 weeks of parental leave, an employee stock purchase program, and travel reimbursements. To learn more about Vrbo and their open positions, visit their page on PowerToFly.
About our Events: All RSVP'd attendees are welcome, regardless of race, color, religion, national origin, gender identity, pregnancy, physical or mental disability, or age. If you require assistance to fully participate in this event, please email hi@powertofly.com, and we will contact you to discuss your specific needs.
Unfortunately, PowerToFly and Vrbo cannot admit outside recruiters to this particular event. Please email
hi@powertofly.com
if you have any questions about this policy.
READ MORE AND DISCUSS
Show less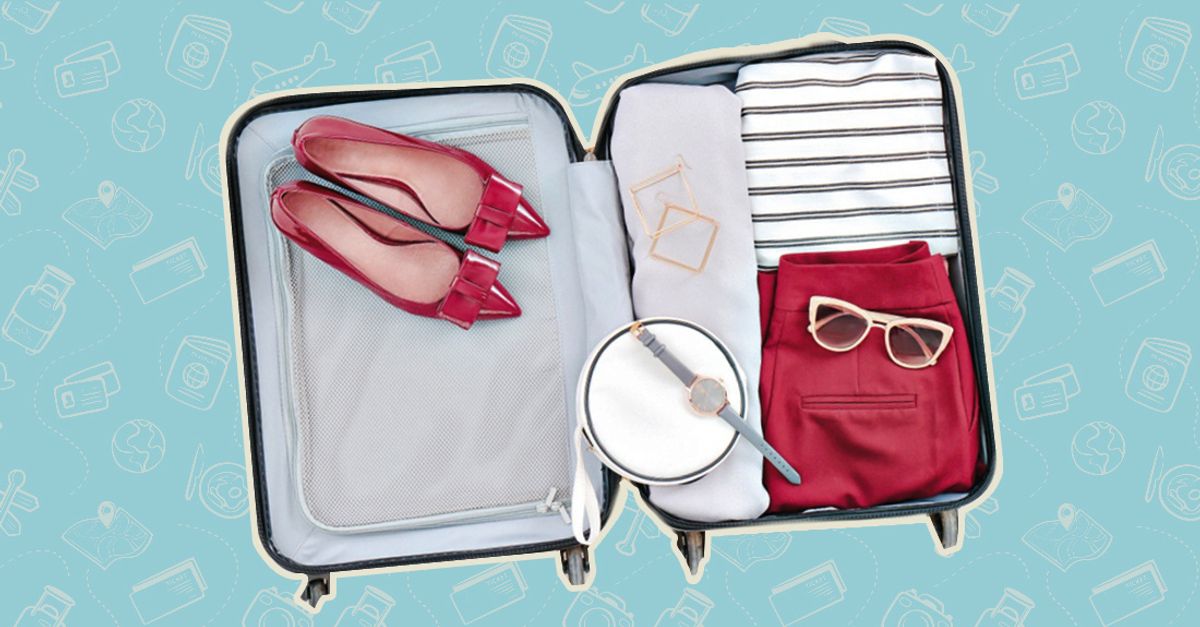 Career Growth and Advice
No Checked Luggage Required
Business travel can be fun: making new professional contacts, crushing your meetings, and not feeling bad about finally cracking open the novel that's been on your reading list forever (because what else are you supposed to do while you wait for your plane to board?).

But business travel is fun only if it goes smoothly. If you're fumbling the day of your trip to throw together your carry-on, or if you arrive at your destination only to find yourself frantically shopping for meeting-appropriate shirts because you somehow forgot to bring one, fun won't be on your agenda.
To avoid those outcomes, consult this business trip packing list before you travel.
Your All-Inclusive Business Trip Packing List
Luggage:
Carry-on of your choice. Your goal here is not to have to waste time or energy waiting in baggage claim, playing luggage Jenga in the truck of your taxi or rental car, or dragging around unnecessary weight. If your trip is less than a week long, you should have no problem fitting all your goods into a carry-on. I love a backpack for its flexibility, but you can also use a small roller bag.
Personal item. Whether you use a purse, backpack, laptop bag, or briefcase, pick something professional-looking that you can use to keep important items close to you during travel and to transfer meeting materials as needed. You could bring a bag as well as a briefcase, but do you really need both?
Clothing:
Travel outfit. If you'll have time to change at your destination, go for comfy athletic clothes and shoes you can work out in. That'll keep you feeling good on the plane, and if you have energy for a run or gym session during your trip, you'll be ready. If you're the kind of person is comfortably sitting for hours in jeans, you can travel in those, too. They're also ideal if you'll have time for a more casual night out with coworkers or clients.
One to two pairs of bottoms. If you're going for a day or two, pick one; if longer, feel free to pack two. Depending on the formality of your meetings and your preferences, you can choose whatever you prefer between pants, skirts, and dresses. If you are bringing two options, make sure they're the same color so that you don't have to bring additional tops, shoes, or belts to match them.
One jacket or blazer, if necessary for the level of formality of your trip.
One top per day. Choose blouses or tops with darker prints, which don't show stains as easily. Also, make sure to choose fabrics that don't easily wrinkle. While your hotel room or Airbnb probably has an iron, who wants to have to use it?
Underwear (including bras) and socks or hose. This is the one category I give you permission to go all out in. Bring as many pairs as you want, with one pair per day at a bare minimum; they're small and there's nothing worse than having to wear a pair of underwear you've washed in the sink and dried with a hair dryer.
Shoes. Here, I give you no such permission. Aside from your travel shoes, which should be either athletic shoes or casual going-out shoes (and in either case should be inordinately comfortable), choose one pair that will work with all of the business clothes you have.
Pajamas. Bring whatever you like to sleep in. Getting a good night's rest away from home is hard enough as it is; give yourself your best chance by bringing whatever you usually wear.
Toiletries:
Personal hygiene products. Count on using hotel shampoo, conditioner, and body wash options to save luggage space, unless you've got a specific routine and/or want to cut down on your single-use plastics use (for hotels that still have them—many are switching to bulk dispensaries, which are more environmentally-friendly). In that case, bring reusable, 3-oz.-or-less containers of whatever you use at home. Other toiletries to bring along: toothbrush, toothpaste, and deodorant.
Skin and hair care products. Do you use lotion, sunscreen, facial cleansers, or hairspray? Don't leave them behind.
Vision products. Contacts, contact solution, glasses, eye drops—whatever you may need, bring along.
Other toiletries. You might want to bring makeup, a razor, or shaving cream.
Documents:
Travel documents. You probably have most of these on your phone; if you're going paperless, make sure any boarding passes, reservations, and maps are downloaded and available offline, in case you find yourself without cell coverage. If you're traveling domestically, make sure you've got your ID. If internationally, put your passport in a safe place (and a copy of it in your carry-on), along with any other necessary paper documents.
Envelope. If you need to submit hard-copy receipts for your expense report, keep them all in one place. If you don't, take a photo of each and upload it to a designated folder (or when the option is available, choose to have your receipts emailed to you). You'll thank yourself for staying on top of this later.
Meeting materials. Along with soft copies of your presentations, bring a few hard copies, just in case. Bring a few business cards, too, to give to meeting or conference attendees you haven't met before.
Tech:
Laptop or tablet. Try to bring just one, with its requisite chargers and accessories (mouse, case).
Headphones. Preferably noise-cancelling for use on travel days.
Power bank. A small one that has enough juice to charge up your tech in case you find yourself without easy access to an outlet.
Phone (I doubt you'd forget it, but I'm aiming to be thorough here, okay) and charger.
Miscellaneous:
Sunglasses
Reusable water bottle
Travel pillow
Appropriate outer-wear
Hand sanitizer and sanitizing wipes. Have you seen Naomi Campbell's video about how she disinfects everything around her plane seat before she sits down in it? You may not need to go quite so far, but sanitizing your hands before touching your eyes, nose, or mouth during travel is a good idea; airport germs are not your friend.
Bathing suit, but only if you promise me you're actually going to do laps in the hotel pool. Otherwise it'll just take up space and make you sad that you weren't able to use it.
If you have other things that make your life easier or make you feel more comfortable—melatonin, an eye mask, aromatherapy drops—or items from your office that make you more productive and you can easily bring with you, feel free to throw those in, too. You should still have a bit of room!
I leave you with my business traveler's blessing: may this business travel packing list prep you well for your journeys ahead, may your flights be on time and your turbulence nonexistent, and may you sign all the deals, land all the clients, and make all the impact possible.
READ MORE AND DISCUSS
Show less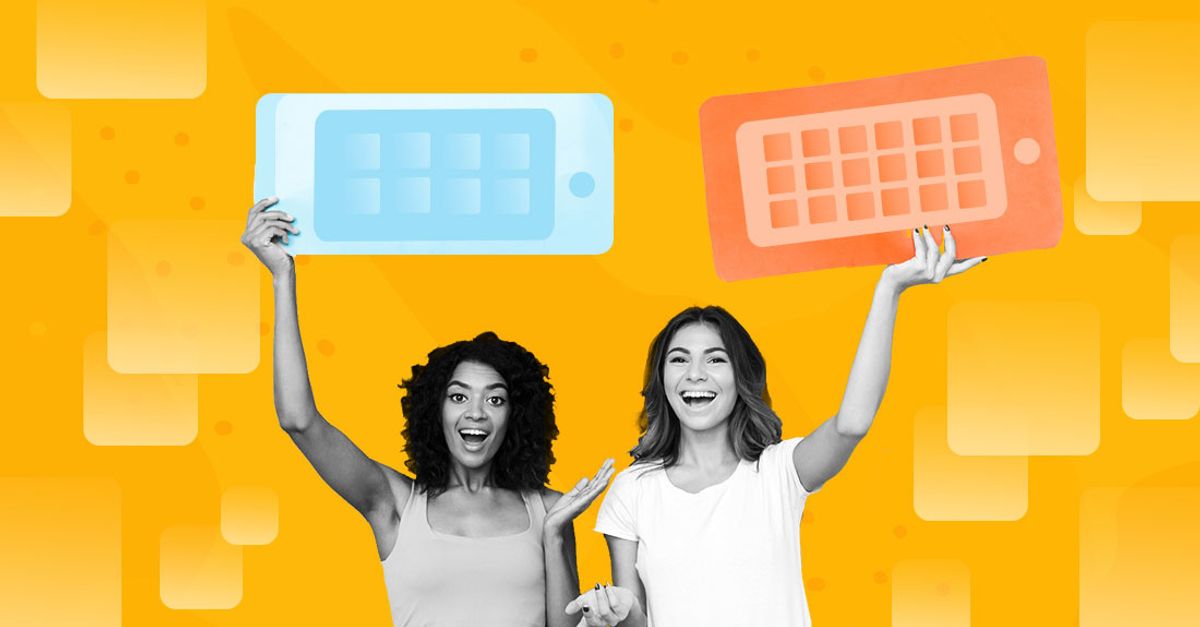 popular
Tech-Savviness Not Required
Apps make the digital world go 'round.
In fact, if you have a smartphone, you probably spend over 87% of your phone time in apps. Some call it a tech addiction, others call it a modern necessity. What's clear is that we can leverage app time to our benefit and if done right, build skills, save money, and live more fulfilling personal and professional lives.
The real question is, which apps are worth the download? I for one, am not a fan of multiple pages of apps, folders get confusing, and since I can't delete the basics, I like to keep my app downloads to must-use only.
In the spirit of saving your valuable time searching the web for what to download, we've curated this list of 12 PowerToFly approved apps that you don't need to be "tech-savy" to download and use. Give them a try, and let us know which apps you think we should add to the list!
---
Education
The Skillshare App.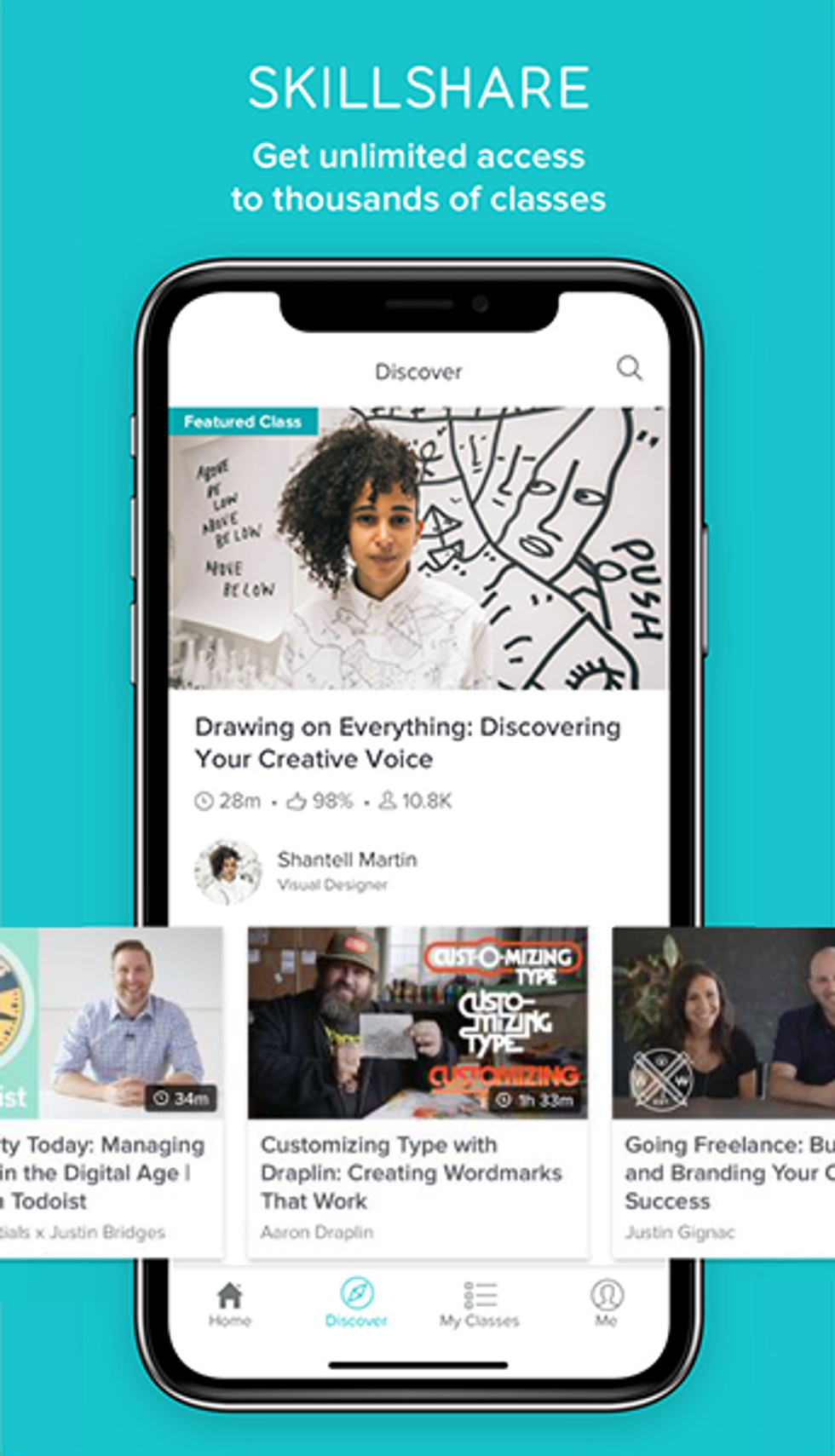 Skillshare makes it easy to develop and finesse your skills by offering a catalog of informative videos and classes divided into four topics: Creative, Business Technology, and Lifestyle. Each video or class is led by an expert in that field. This app offers an opportunity to develop your skillset from anywhere, in order to enrich your career, feed your hobby, or learn something new just for fun.

Learn more and download the Skillshare app here.
---
Finance
The Acorns App.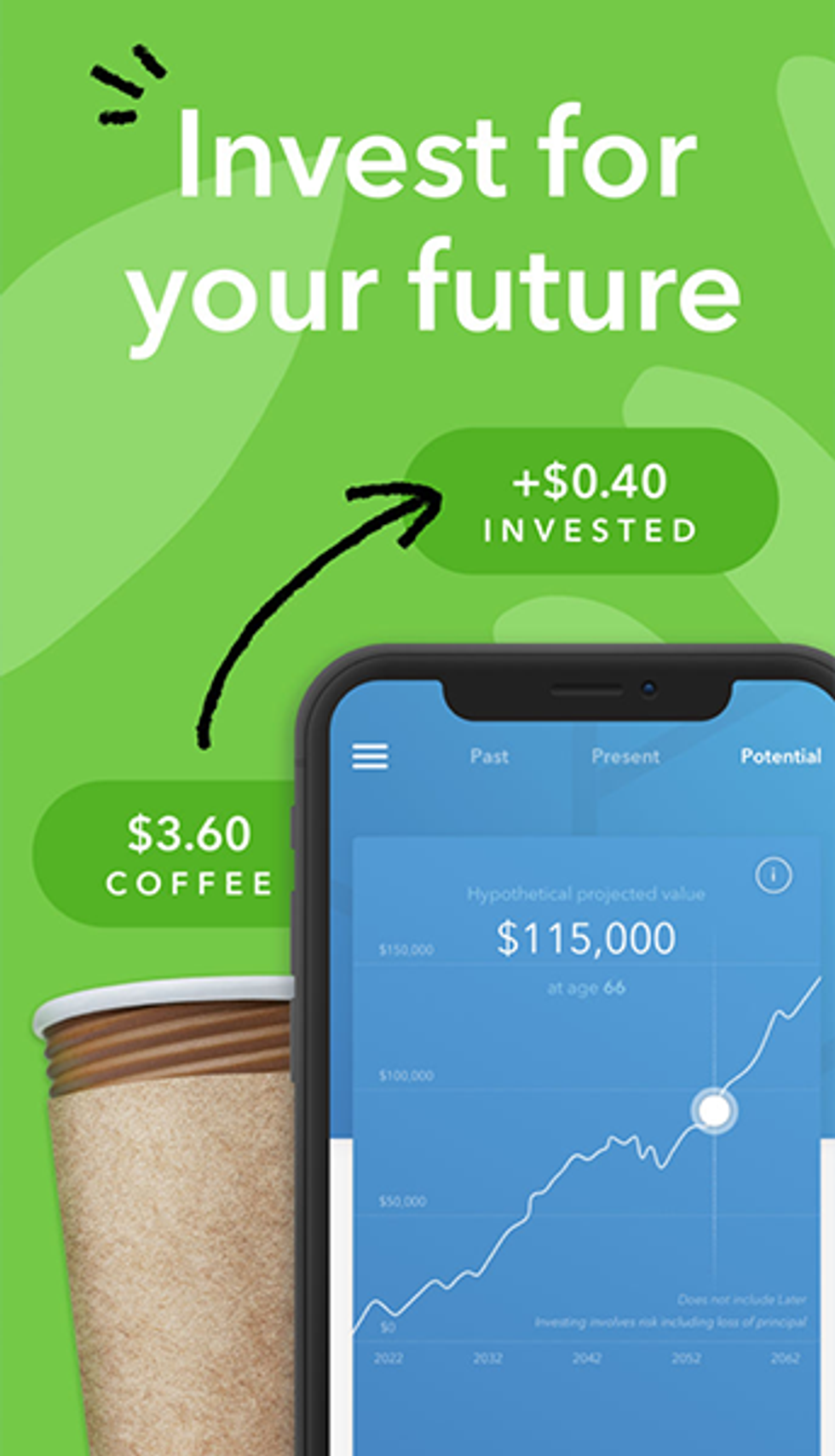 If you're bad at saving and don't want to spend time and energy understanding the plethora of ways to invest your money, you need to download this app. With a $1 per month basic membership (there are two additional options, well worth the cost), you're enrolled in a "keep the change" program of sorts, where Acorn specialists invest your change and grow your financial portfolio. This app is perfect for someone who's looking for a straight up "set it and forget it" approach to finances.

Learn more and download the Acorns app here.
---
The YNAB (You Need a Budget) App.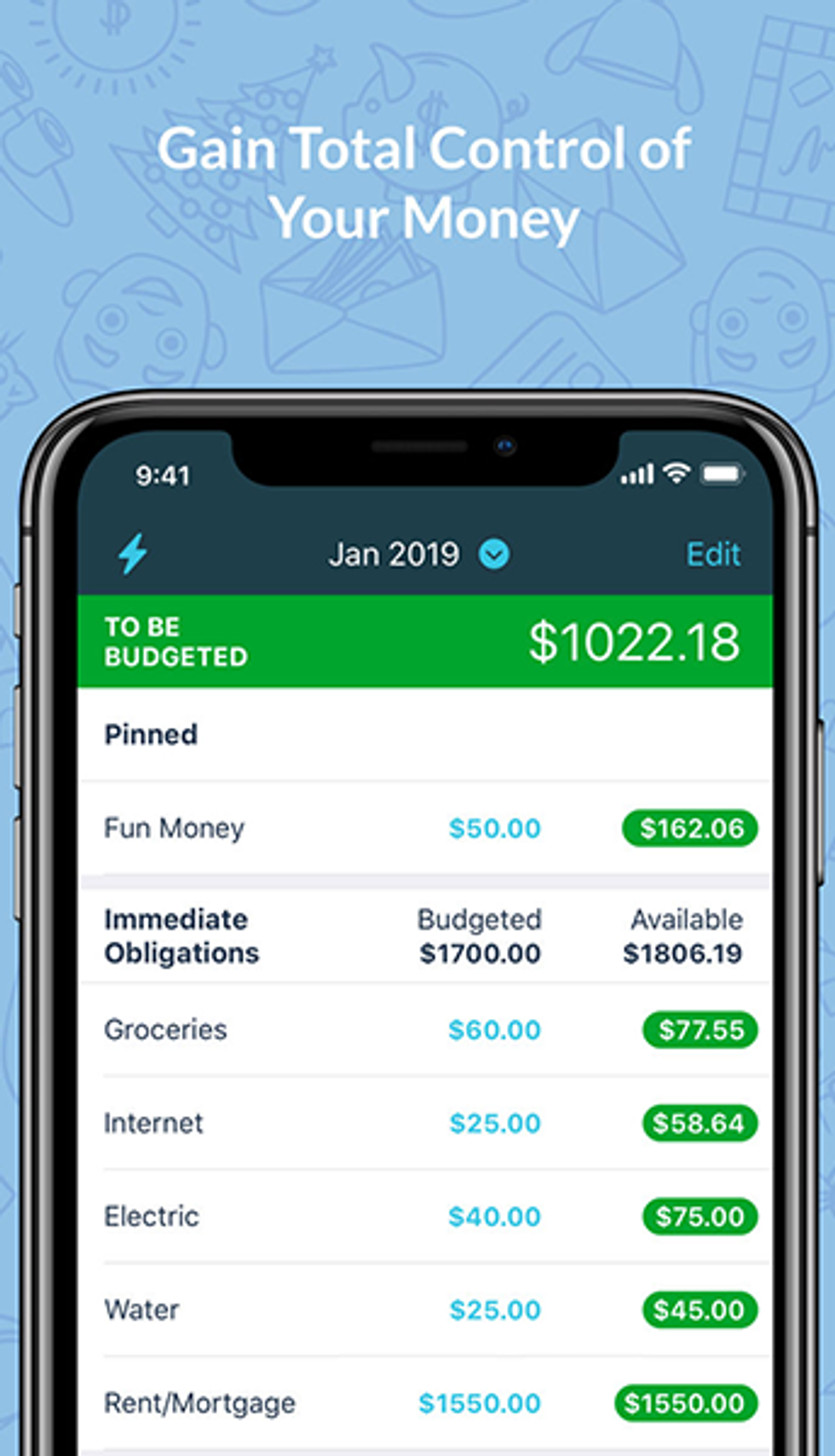 Let's be real - budgeting is hard, and not all budgeting apps are created equal. Thanks to the small remote team at YNAB, it's a little easier with apps for all of your favorite devices (iPhone, Android, Apple Watch, iPad, Alexa AND their own API). The app costs $6.99 a month, but with a free 34 day trial and discounted student membership, it's worth testing out if you're looking to pay off a big debt or are not one for financial accountability (the average subscriber saves $6,000 per year!).

Learn more and download the YNAB app here.
---
The Cleo App.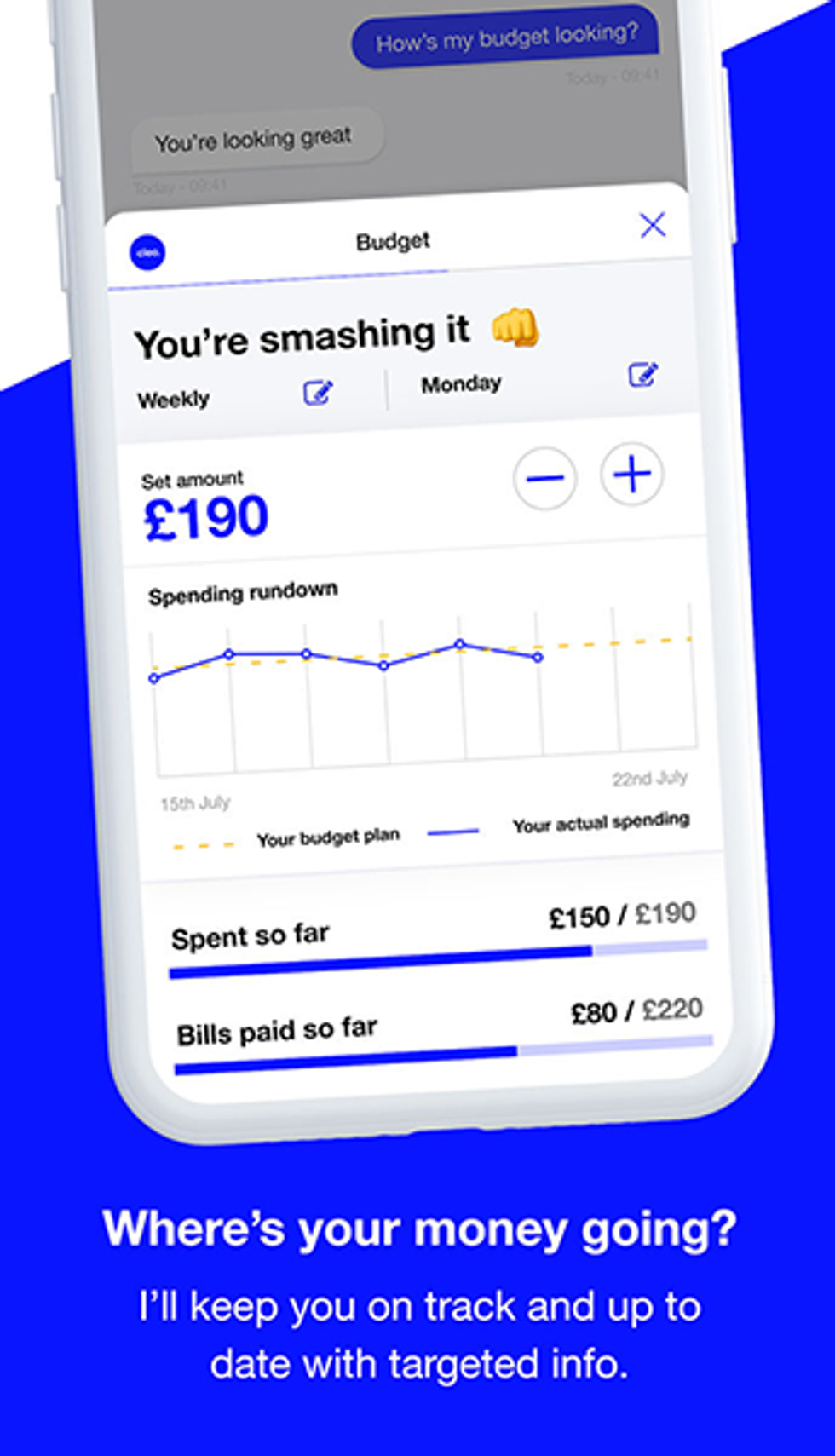 Expanding from Facebook Messenger, Cleo, the AI Powered finance app is now available for your phone! A skeptic myself, I downloaded Cleo and was pleasantly surprised at how much information she could provide and how easy it was to use. Ask Cleo anything, like what your last five purchases were and if you can afford a double mocha latte. Be aware, Cleo is not compatible with all banks, so make sure to confirm compatibility before paying the membership fee.

Learn more and download the Cleo app here.
---
Inclusion
The Empowrd App.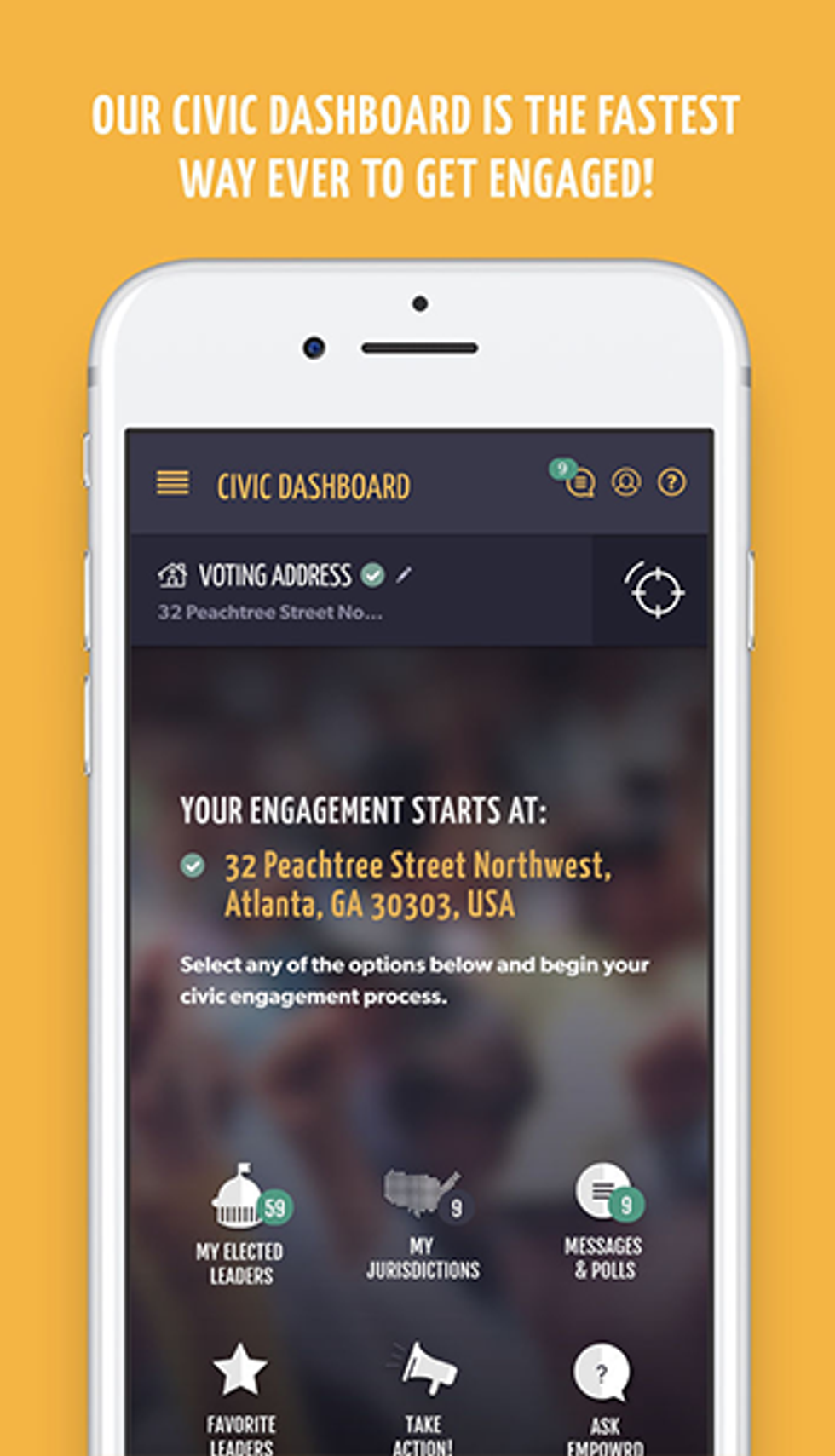 This app places democracy in the palm of your hands! Empowrd simplifies civic engagement by giving you access to your elected officials, organizations, and bringing relevant news to your fingertips. Now you can take action to affect change with some research, reflection, and a couple of taps.

Learn more and download the Empowrd app here.
---
Lifestyle
The Good Guide App.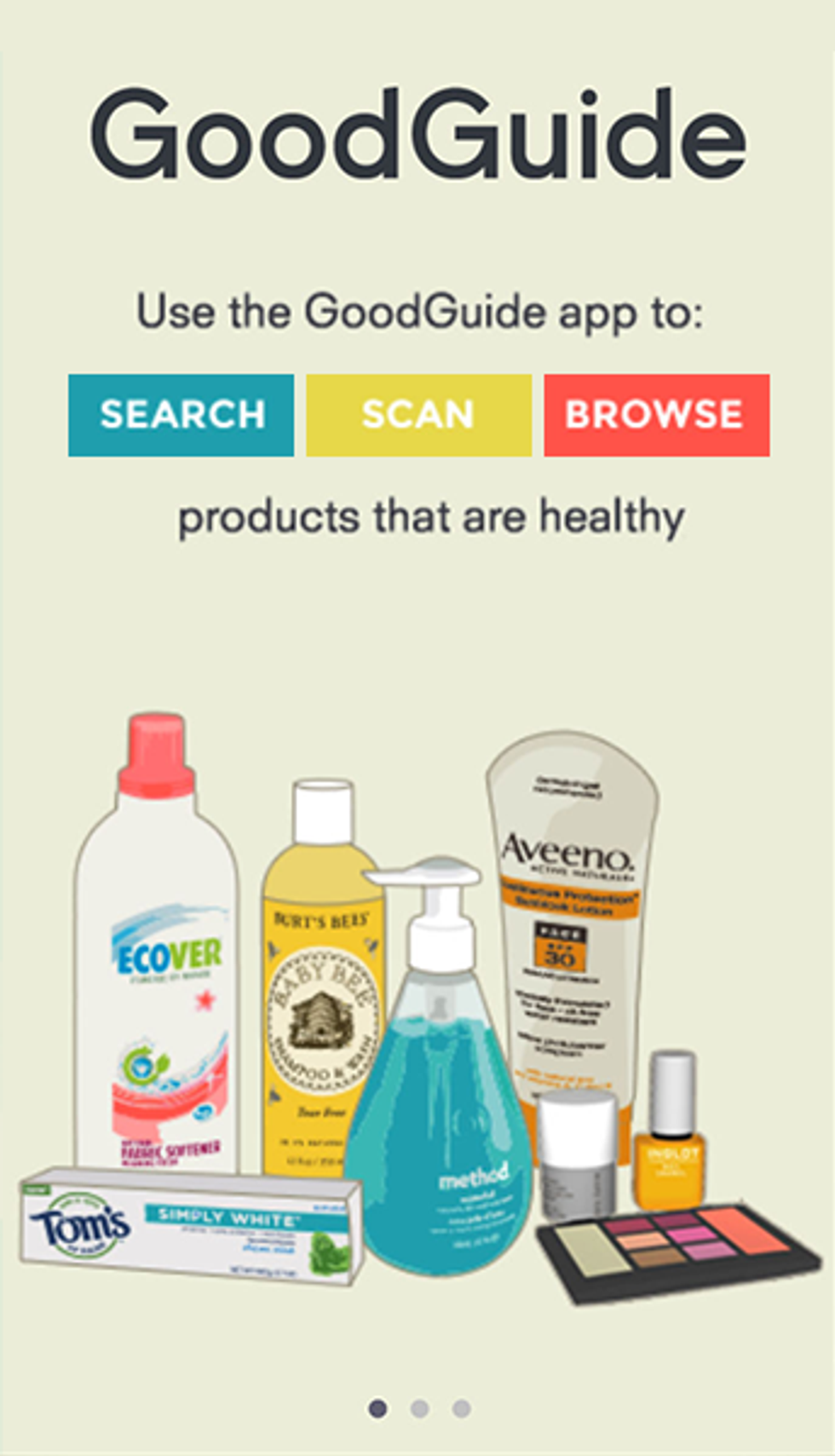 GoodGuide provides consumers with product information to help guide more informed buying decisions. This app makes it easy to get advice while shopping in order to find better products through science-based ratings. With GoodGuide, you can:

Understand the source for how product information was collected and become educated on the efforts manufacturers are making to be more transparent to the public about how they are making their products.
Compare products on the market within a given product type or usage (example: shampoos).
Find out whether a product contains ingredients with identified health hazards.
Rely on their science expertise to interpret complex information about potential hazards of different chemicals
Learn more and download the GoodGuide app here.
---
The Good On You App.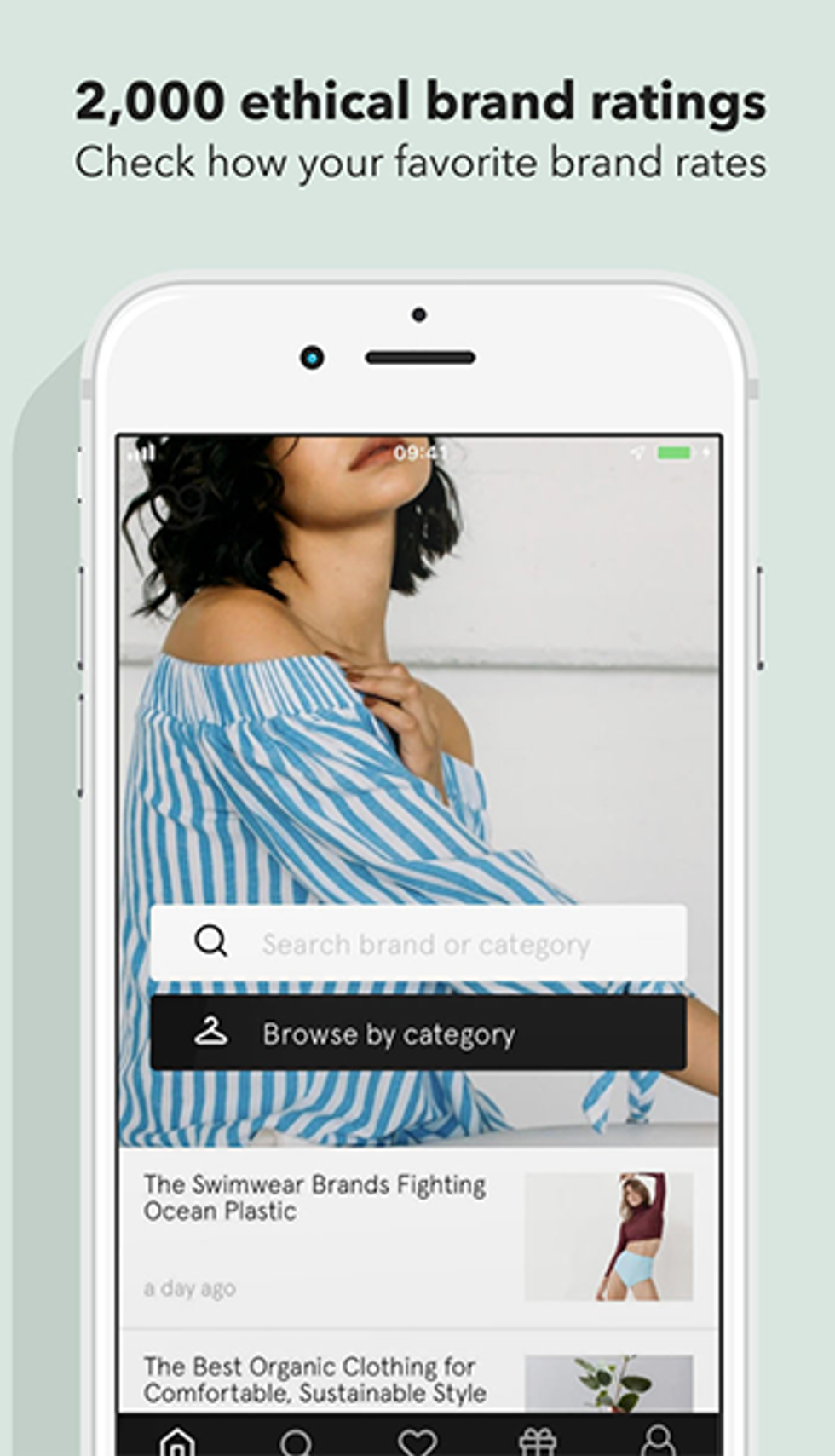 We want to live in a world that's sustainable and fair. We all know that the global fashion industry has a huge problem with pollution, waste and human rights abuses. If you want to show the planet some love, you can download this app to discover ethical brands and see how your favorites measure up. Good On You was built by a group of campaigners, fashion professionals, scientists, writers and developers who united forces to drive change. Their manifesto is inspiring: Wear the change you want to see. Yes, please!

Learn more and download the Good On You app here.
---
Productivity & Accountability
The Mogul App.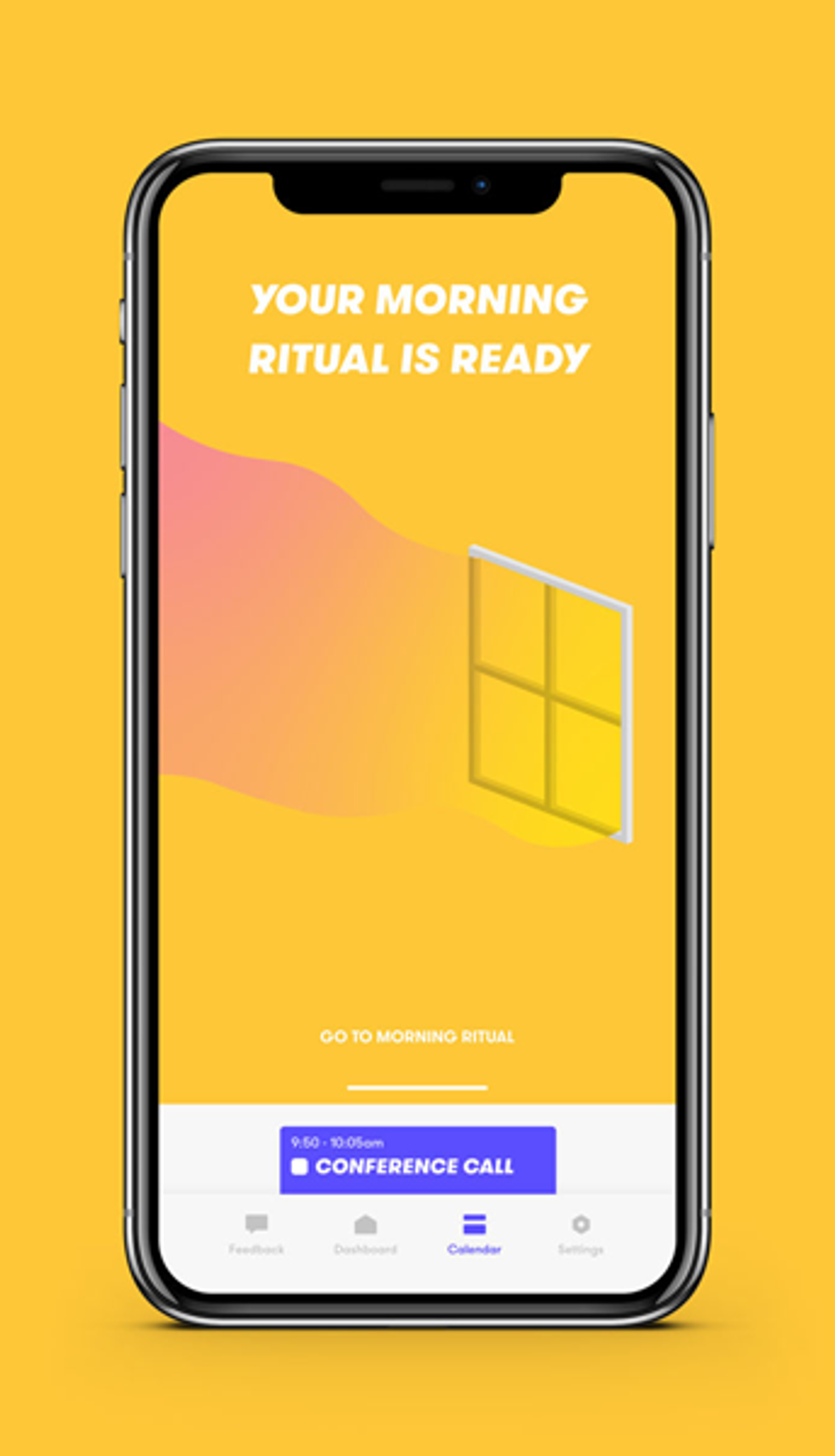 Mogul is a company that caters to empowering women with relevant content, interviews, inspiration and more! Tiffany Pham established this online community in 2014, and to compliment their online platform, they've recently launched an app to empower its global community of women to take control of their day. The app helps you focus on taking action each day to reach your goals.

Learn more and download the Mogul app here.
---
The MindMiester App.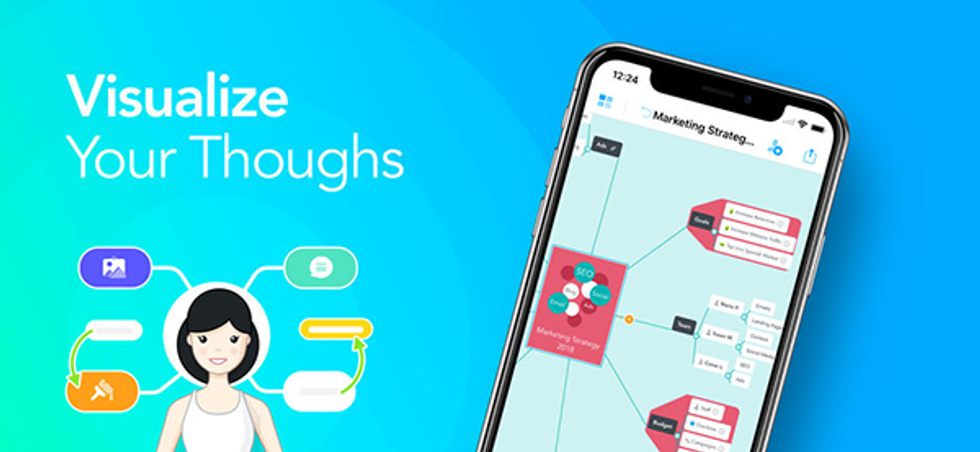 Ready to take brainstorming and note taking to the next level? MindMeister has an international team of 50 tech enthusiasts, working from offices in Munich, Vienna and Seattle. MindMeister enables real-time collaboration between an unlimited number of users. Together, they can structure their thoughts, plan projects, and create engaging presentations for both business and educational purposes.
Learn more and download the MindMiester app here.
---
Media Discovery
The Flipboard App.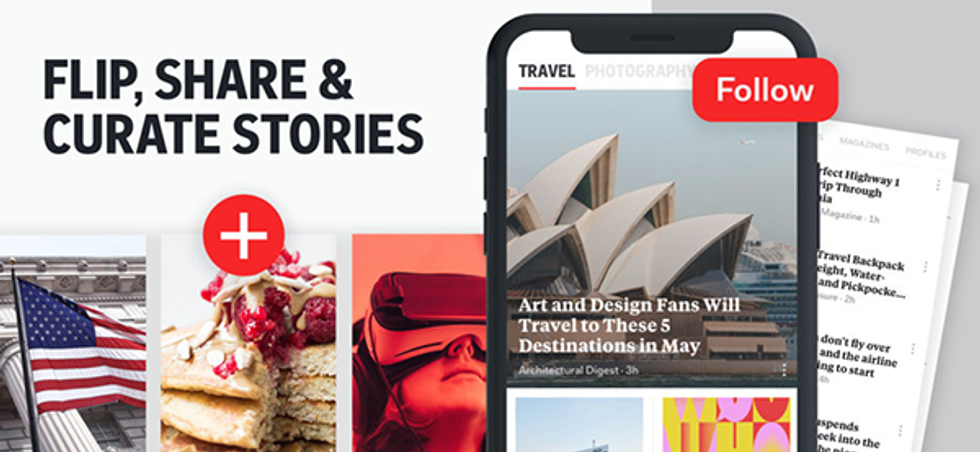 Flipboard brings a daily digest of social news to your fingertips. This digital newsstand is super user friendly, prompting you to select topics and magazines that interest you for daily reads. It arranges them in a browse-worthy cue for you to dive into and stay on top of trending news and media.
Learn more and download the Flipboard app here.
---
Travel
The Hopper App.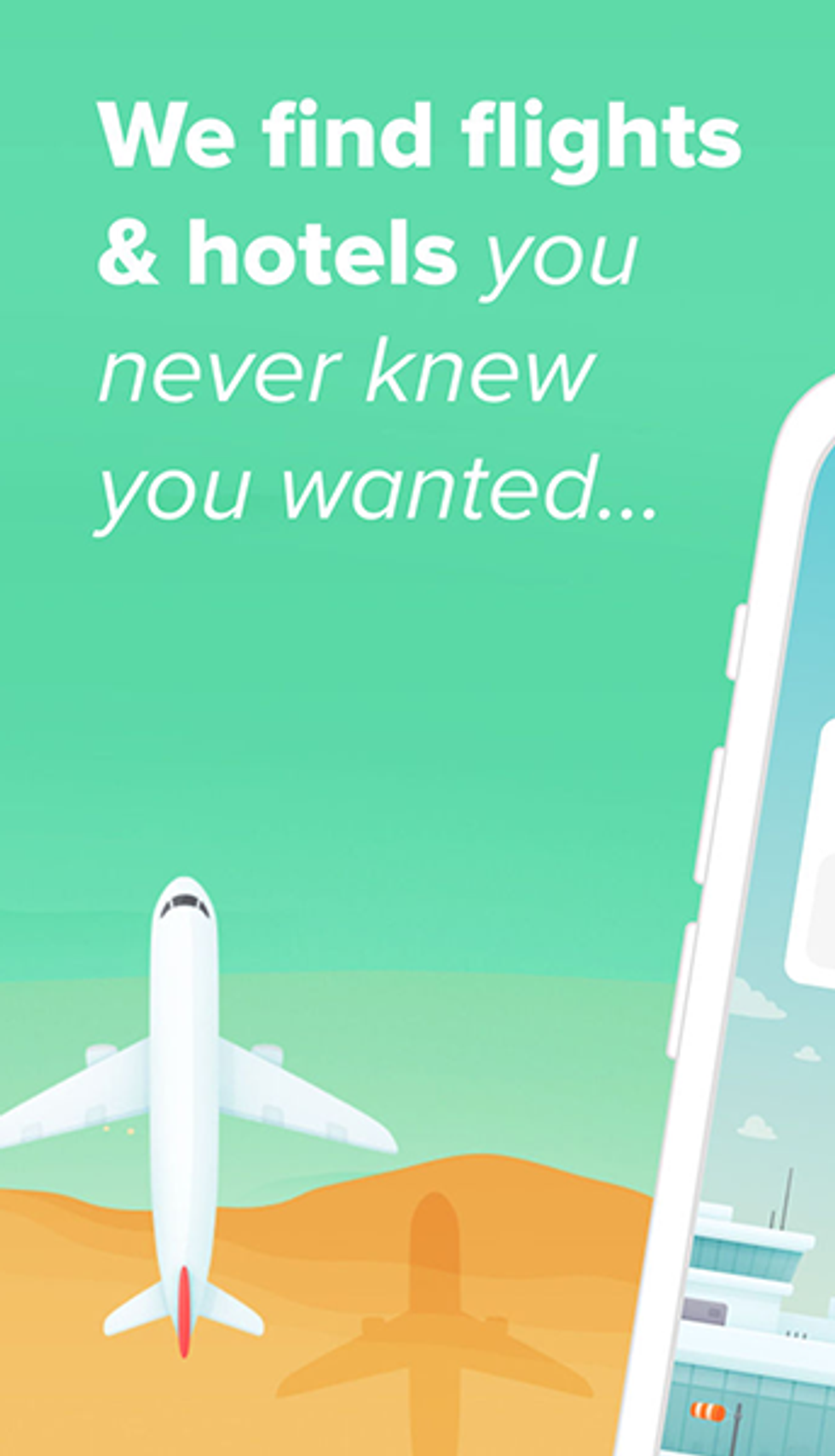 For the digital nomads out there or anyone who travels for work, is there anything better than knowing you scored the best possible deal on your next flight? Choose your itinerary and Hopper will notify you when you should buy and when you should pass. Your boss can thank us later. The app uses a prediction algorithm that processes trillions of data points, allowing them to make precise and personalized travel recommendations.

Before you jet set, read up on how you can be a good tourist by implementing ecotourism as you explore another culture.
Learn more and download the Hopper app here.
---
Health
The Sweat With Kayla App.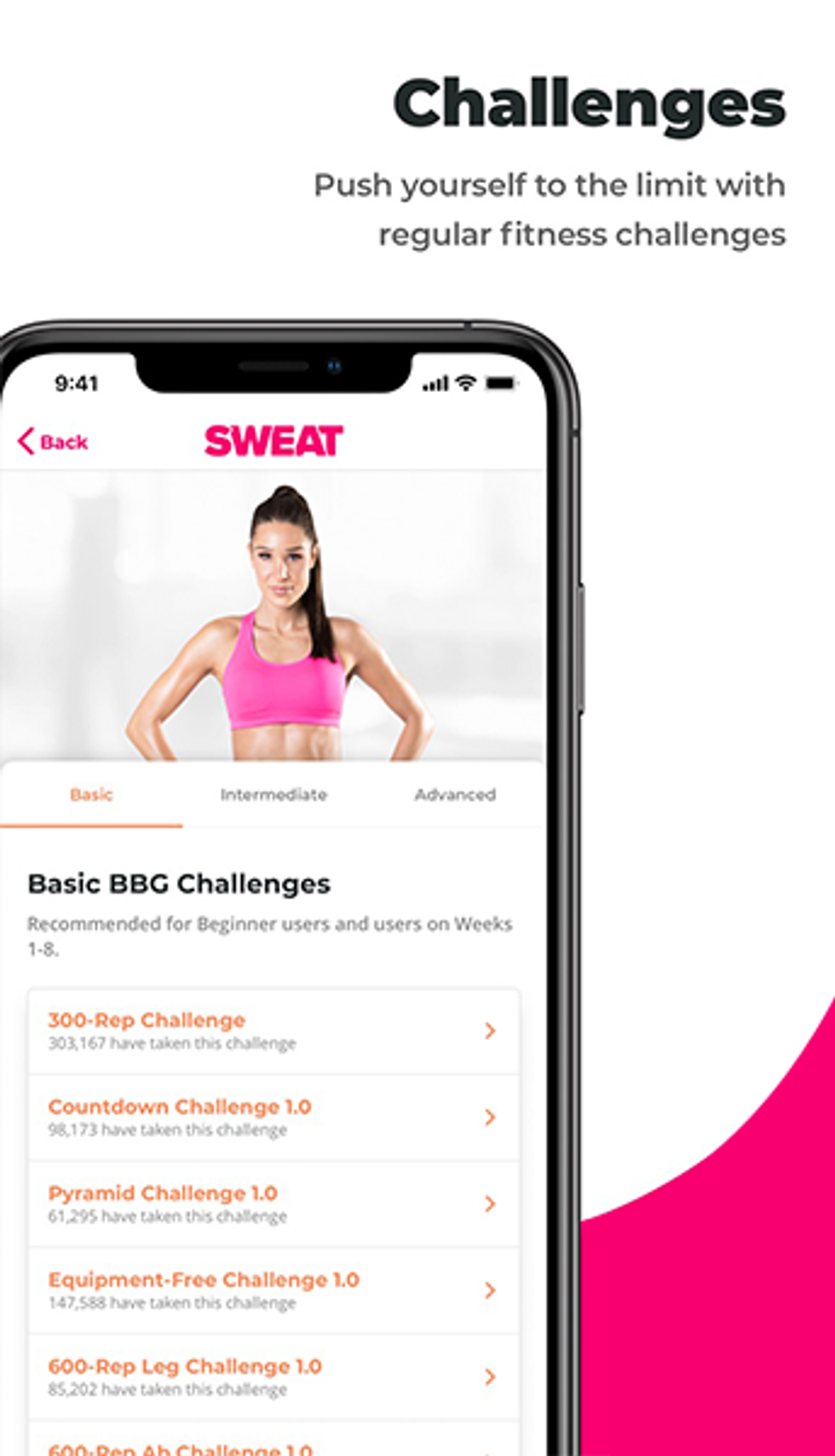 Founded and created by female entrepreneur and fitness guru Kayla Itsines, you can take time out of your workday to burn some calories and get your endorphins buzzing. This app also features healthy meals to satisfy a balanced appetite. Join millions of women around the world for a fitness journey!

Learn more and download the Sweat with Kayla app here.
READ MORE AND DISCUSS
Show less
Loading...