GET EMAIL UPDATES FROM POWERTOFLY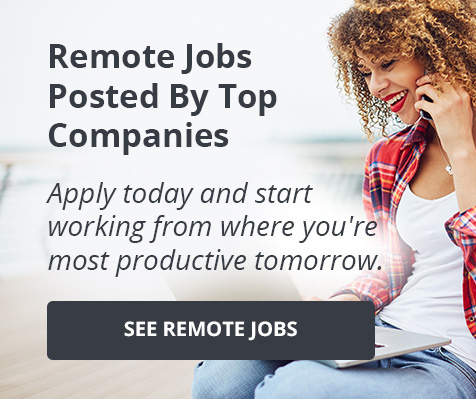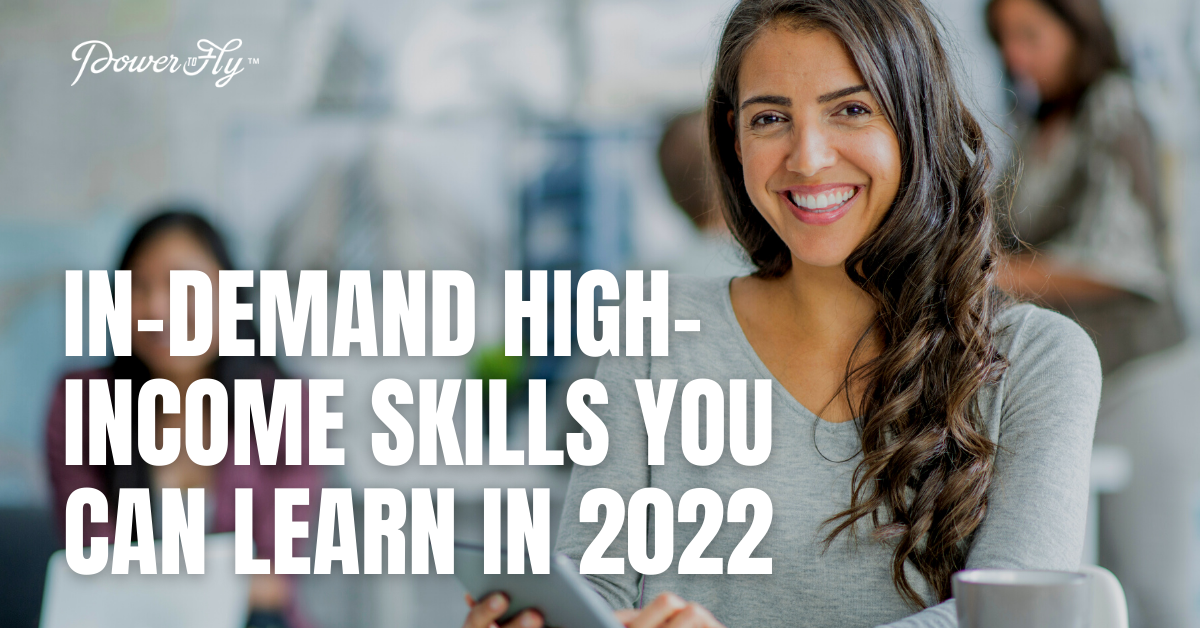 Upskilling and Development
If you have been searching for ways to increase your income this year, then learning a new skill might be the solution for you.
As the job market evolves, so do the skills that employers desire. Whether you are creative, people-driven, technical, or analytical, you can always learn something new in your area of expertise to help you progress in your professional career. Because as we all know, the more you can add to your resume, the more desirable you become to prospective employers. And thanks to today's unique job market, some of the most in-demand skills of 2022 have the potential to turn your income into 6-figures.
We have curated a list of the top skills of the year, their salary ranges, and some resources to help you begin your education. Whether you want to propel your career forward or are looking to negotiate for a higher salary, learning a high income skill is a valuable investment in your future – one you can start today!
Top 10 In-Demand High Income Skills
1. UX Design
The UX designer's role is invaluable in delivering quality products to customers while also meeting the needs of the business. Being able to understand both the consumer and the developer is a key skill towards excellence in production. With UX designers in increasingly high demand, $89,822-$161,000 can be expected annually.
Whether you're new to UX design or want to level up your skills, there are plenty of online and in-person resources like our partner, Springboard's UX Design Bootcamp, and Google's free Certificate.
2. Data Analysis
Data is everywhere, and we all know how important it is when it comes to decision-making and the future of business. So, it only makes sense that data analytics interpretation and usage would be the next skill on our list. Because data and numbers drive every industry, data analysts can expect to make $73,746-$153,000 annually.
To help introduce you to data analysis, Coursera offers both free and paid courses.
3. Cloud Computing
In a time where work and education are becoming increasingly remote, helping businesses securely store and manage their data is a valuable ability. Perhaps this is why cloud computing is the one of the most in-demand, high income skills of 2022. And as a cloud computing professional, it's possible to make $86,997-$330,000 per year!.
PowerToFly partners with Microsoft to offer a quarterly Cloud Computing Challenge to help you develop your skills and add them to your resume. You can also learn more about cloud computing here.
4. SEO
It's no secret that Search Engine Optimization plays a big role in theonline success of businesses and brands, and companies are willing to pay big to have their websites rank higher on Google search results'. This is why understanding best SEO practices is the next skill on our list, and why it can rake in $69,629-$137,000 a year.
If you're unsure of where to begin your education, Backlinko can help you get started on learning best SEO practices.
5. Coding
While coding is a skill that requires time and patience to learn, it's indispensable knowledge in this increasingly digital age. Regardless of the field, there is always a need for someone who can competently and skillfully code, and the annual $68,105-$135,000 that comes with this ability reflects just how valuable it is.
Check out our list of Best Coding Bootcamps of 2022, Codeacademy which has both free and paid courses available, and App Academy Open which offers its entire coding curriculum for free.
6. Video Editing
YouTube and TikTok have proven just how impactful video content can be for marketing, and just as the written word requires editing, so does film! Experienced video editors are hugely in-demand, and with the possibility of earning $69,817-$143,000 annually, it is certainly not an unwise skill to add to your resume.
Here is a detailed article for those who want to get started in video editing but aren't sure where to begin.
7. Sales
Since sales directly impact how much a company or business earns, the desire for adept salespeople is endless. And because this role has commission-based pay, the earnings for a skilled salesperson can range from a base salary of $71,267-$167,000 with the possibility of even higher.
If you're unsure of where to begin, HubSpot Academy offers free courses in sales to jumpstart your education.
8. Translation
With international business growing, so is the need for translators. Knowing a second language is a skill that many companies need to improve their cross-cultural communication, and with translation it is possible to earn $62,529-$171,000 annually or to use your skill to negotiate for a higher salary.
To start learning, practicing, or perfecting a language, both Duolingo and Babbel are free and excellent resources.
9. Technical Writing
Technical writers play an essential role in helping companies better communicate with their audience. In a society where tech rules, this important skill is vital in a variety of fields, and as a technical writer it is possible to earn a salary between $76,523-$153,000.
If you are confused about where to begin your education, here are some Technical Writing Courses to help get you started.

10. Digital Marketing
With so much business being conducted online, the need for digital marketing is higher than ever. It has quickly become the most effective means of marketing today, making digital marketers an indispensable asset to any business. The high demand and the $74,373-$260,000+ paycheck makes digital marketing a wise skill to invest in.
Check out our article on Digital Marketing Career Growth to learn a little bit more about what a digital marketer is, does, and how to make the most out of your career with this skill.


How to Develop and Learn High Income Skills

Utilize free resources. There are plenty of free educational resources available online to help with developing and learning new skills. Here at PowerToFly we offer a number of free resources on our website, but other sites like YouTube, Coursera, and Grow with Google also offer a number of free programs that you can take advantage of today.
Invest in a paid course. If going back to school doesn't sound appealing but you would like to take your education a step further, investing in a paid online course is a great option. Sites like LinkedIn, Skillshare, and Springboard offer low monthly subscriptions to gain access to hundreds of different courses, while Udemy provides courses at set costs in a variety of fields.
Take formal classes. If you are serious about your new skill and want to pursue it professionally, there is always the option of university courses or committing to gaining a degree. While a degree is not necessarily required for these skills, it is always an excellent addition to any resume and can help you obtain a more well-rounded and in-depth education that free resources may not be able to offer.
Find a mentor. By finding a mentor who has faced similar challenges and held the same goals, you can have access to an important support system to help you move forward in your professional journey. While there are different mentorship opportunities available online, we offer a variety of mentorship options here at PowerToFly. We want to help you achieve your career goals and reach your full potential by receiving the catered support that you need.
Find an internship or job. The best way to learn a high income skill is to immerse yourself in it. By gaining hands-on experience through a job or internship, you will be able to practice what you have learned in a professional environment while expanding your knowledge along the way. Keep an eye out, because we are always updating our website with available jobs and internships!
READ MORE AND DISCUSS
Show less
Aurora Solar
💎 Want to work at Aurora Solar? Take a peek into the company and learn about their engineering team! Watch the video until the end to check all the open positions!
📼 The Aurora Solar company relies on passionate people who care about what they build and about each other. In this video, you'll meet Thusha Agampodi, Director of Engineering at Aurora Solar. Thusha will reveal a bit about the engineering team and what they do every day to create an environment where everyone can share their diverse perspectives.

📼 Aurora Solar company has a ton of roles open in their engineering organization right now, like front and backend engineers, QA engineers, UX designers, and product managers. And the list keeps growing!
📼 At Aurora Solar, the engineering organization is broken into small teams called "pods" that collaborate with other teams within the company. Building good relationships between team members has never been more crucial because most people work remotely. Thusha thinks it's necessary to be intentional about taking time to build trust with each other within a team. So they have a lot of groups in Slack for shared interests to talk about things outside of work and get to know each other. Thusha loves seeing her teammates' children and pets drop in on video calls!
Inside Aurora Solar Company - Career Growth
Thusha believes understanding the next steps in your career is really important. As for her personal experience, she didn't always have the clarity required to get to the next step in her career. At Aurora Solar, they've spent a lot of effort creating career ladders for every role in the company with clear guidance as to what's required to get to the next steps. As Thusha points out, these are not easy conversations to have. So they want to make them accessible to everyone by providing training to managers and individual contributors so that everybody can have a clear view of career progression.
🧑💼 The engineering team at Aurora Solar is growing! Make sure you don't miss any of their open positions. To apply, click here.
More About Aurora Solar
At Aurora Solar, they are building a digital platform that powers the solar industry. Their platform helps solar companies streamline complex and costly manual processes, so they can focus on what matters – driving solar adoption at scale. They are a collaborative team of sustainable energy enthusiasts who love what they do. Join them on their mission to drop the costs of solar for everyone, everywhere. They are venture-backed and have won several engineering grants from the US Department of Energy and Stanford University. If you care about applying your talents towards building something that truly makes a difference, Aurora Solar would love to hear from you!
READ MORE AND DISCUSS
Show less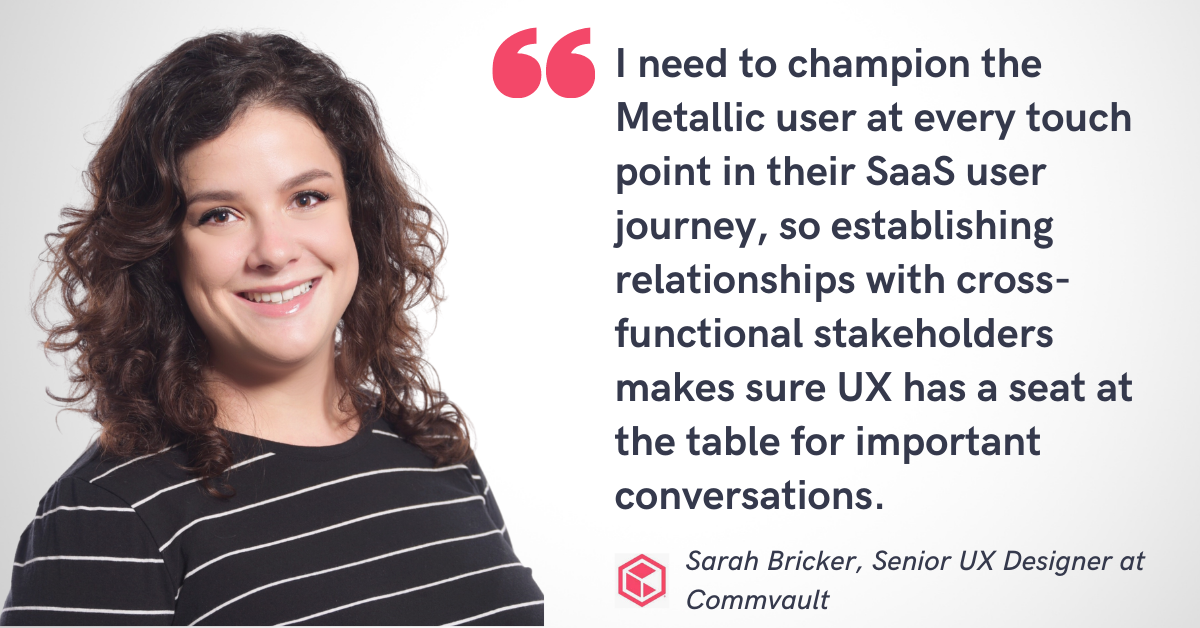 Commvault
Insight from Commvault's Sarah Bricker
What do pastry chefs and UX designers have in common? A lot, if you ask Commvault's Sarah Bricker.
The Senior UX Designer has been working on research-based design projects for the smart data management platform for the past two years, but before she transitioned into the field, she was turning out beautiful desserts as a pastry chef.
"There was a science to it, and I liked blending that with creativity and working with my hands. I'm very right brain/left brain, and it's set me up for success as a UX designer," explains Sarah.
It's not just the processes that overlap. (Though kitchens and companies certainly do share a focus on efficiency and speed.) It's the overarching goal, notes Sarah, adding that good dessert can delight someone the same way that good UX can. "Dessert brings a smile to people's faces; it's used to celebrate things. I do get joy from making people happy. And when I heard that UX was this practical application of that science, I knew it was for me," says Sarah.
We sat down with Sarah to hear more about her career path, what she's working on now as part of the cross-functional team behind Commvault's first SaaS product, Metallic, and how she shares the goals behind UX to people less familiar with the field.
Building a Foundation
Sarah transitioned from pastry to UX after talking to a family friend who was in the field.
"She was explaining to me that UX is all about empathy, about understanding who the user is, about design that's based in research," remembers Sarah. "It's not this open-ended, 'How do you create something?' I'm someone who likes to have a box around that creativity, I like to have those constraints; that's where I work best. And I can't stand inefficient systems," says Sarah.
It sounded like something that was custom-made for her, so Sarah made her way into UX via General Assembly's 10-week course, then joined GA as an instructional associate for that same program. "I learned more teaching than I did as a student, which I think is common," says Sarah, who still considers the instructors she worked with there as her mentors in the field.
She learned not just how to apply UX skills and methodologies, but also about what kinds of teams she would thrive in. "I learned how I'd want to be treated as a coworker, as a colleague, and how I'd want to treat anyone on my team as a manager: like an equal, and that their opinion is valued, and giving them ownership of what they're doing," she explains.
When she joined Commvault, it wasn't because enterprise software and data backup and recovery was inherently appealing to her.
But when she learned more about the team she'd be working on—the team that would launch the company's first SaaS offering, made up of 25 people across engineering, marketing, business operations, and sales—she was sold.
"I would learn so much in the role; I'd have exposure to so much—how exciting of a learning opportunity would that be?" asks Sarah.
UX's Role in a Cross-Functional Team: Four Common Misconceptions
When Sarah joined Commvault, she was Metallic's first dedicated UX designer.
"That's the blessing and curse of an organization being new to UX: we can learn together," says Sarah, who quickly realized that she needed to clarify what she was there to do.
There are a few misconceptions about UX designers, says Sarah, all of which she came across in her early days building out the function for Commvault:
"UX is here to make things pretty." Not quite, says Sarah. "It's so much more than that! It's research-based design, so yes, there's that tactical application of improving the usability of the experience, but UX is also a strategy and a process," she says.
"The 'user' in UX is always the end user." Nope. "Just as important as your external users and your end users are your internal users—your stakeholders whose buy-in you need to make positive changes internally," explains Sarah. Because of that aspect, she sometimes calls UX a "public relations role," where she has to be easy to collaborate with and work with so that she can have the access she needs to help make better products that work for more people.
"UX slows things down." This isn't quite true, says Sarah. "I ask the questions that yes, might end up in more work, but we're making sure all stakeholders feel heard and that we're solving the right problems," she says. That means that the final result is more likely to be one that everyone is in sync on, actually saving time in the long run.
"Engineers and UX don't mix." There's a conception that engineers and UX designers don't speak the same language, explains Sarah. But she's built a great relationship with the manager of frontend development, for instance, and the two of them have learned to speak each other's languages so that each can understand each other's processes and work together.
5 Tips for Keeping UX Top of Mind at Your Organization
Over the years, Sarah has developed her own toolkit for making the relationships she needs to do her work. Here's what's worked for her:
Get buy-in early. Commvault's product team has quadrupled since Sarah has been there, and whenever she gets an email about a new hire, Sarah reaches out and sets up time with them. "I need to champion the Metallic user at every touch point in their SaaS user journey, so establishing relationships with cross-functional stakeholders makes sure UX has a seat at the table for important conversations," she says.
Know your product roadmap. There are countless places in the business where user experience could improve, says Sarah. To prioritize her work, she maps it to business objectives for each quarter. "I have open conversations with my managers and other PMs about where UX needs to make an impact," she says.
Say yes often. To make sure UX is top of mind for all the different teams Sarah works with, she tries to be as accommodating as possible to all the different places they may need her help. That can mean helping the marketing team with email design, looking over sales' messaging, or working with the head of support to come up with a creative title for an internal newsletter. (All of those really happened, and all in the last month!)
Standardize what you can. To make sure she's maintaining as well as improving UX, Sarah has been working to create standard processes and templates for things like wire framing. "By streamlining the UX team's workflows, we can ensure consistency in our designs and save time to accomplish more," she says.
Learn to compromise. "Sometimes I have to say, 'Ok, we have this targeted launch date. Am I 100% happy with the experience? No. Does it work? Yes,'" says Sarah. "And then it's advocating for that promised phase two, to making it better later on."
Creating Delightful Experiences
When she was a UX instructor, one of the things Sarah would always tell her students is that they didn't have to be subject matter experts in the space for which they are designing. They just had to trust the UX process, build connections, and ask good questions.
Two years into her career at Commvault, Sarah is doing just that, bringing a curious, relationships-focused approach to Metallic, the product she works on, as well as to the whole team.
Sometimes, that friendly extroversion ends up becoming a part of team lore, like when Sarah created Talli the unicorn, a character played by Sarah's Senior Manager of Business Systems for a conference as a way to promote their product Metallic, and later kept her alive via digital assets and videos shared during the pandemic. Sarah even produced a 30-second spot explaining what Talli was up to during lockdown, from walking on the beach to painting and reading.
"At the end of the day," says Sarah, "it's all about bringing people joy."
If you'd like to spread joy alongside Sarah at Commvault, check out their open roles!
READ MORE AND DISCUSS
Show less
Loading...