GET EMAIL UPDATES FROM POWERTOFLY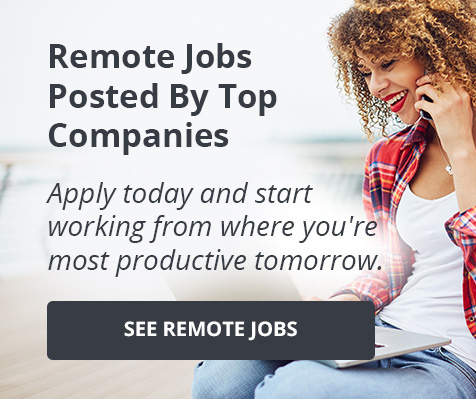 GET EMAIL UPDATES FROM POWERTOFLY
Webinars
PowerToFly is excited to host our second virtual Parents' Panel on December 10th! In this panel, we're discussing work-life balance, and how to bring your full self to work each and every day while balancing a growing family at home. Join us for this live Q&A to learn new tips, strategies, and share personal anecdotes that have helped shape these women into the founders and mothers they are today!
Ask these experts ANYTHING during this free, virtual conversation on PowerToFly!
Meet the Panelists:
Eloise Drane is the founder of Family Inceptions, an agency that works together with prospective parents, egg donors, and surrogates to help build families of choice. Her passion and unparalleled empathy blossomed from her own experience as an egg donor six times and a surrogate three times. Eloise understands the importance of empowerment and encouragement within the family creation process. When she isn't guiding others in making family legacies, Eloise can be found fostering the relationships in her own family. Reading, learning, and spending quality time with her husband and five children.
Violette de Ayala is a Cuban-American serial and social Entrepreneur, Founder of FemCity®, and virtual mentor to over 20,000 women. She's also the author of The Self-Guided Guru© Lessons for Everyday Humans [For Pre-Order // released 10/30]. Violette has been quoted in Success, Forbes, Entrepreneur, CNBC, Fast Company, Thrive Global, Medium, Yahoo Small Business, Authority, Business Insider News as a small business expert and in MarieClaire. Violette has also been seen in featured campaigns in People, InStyle, Real Simple magazines in addition to bareMinerals "Women We Love" Series. She served as part of The White House: Women Environmental Leaders Program and was a commissioned Keynote speaker for Accenture's International Women's Month Event, the SBA Regional Women's Conference, and Luxury Brand Partners.
FemCity has been seen in Gilt, Vogue, Forbes, AP, Mashable and Fast Company and has over 100 locations in the US, Canada and the Islands.
Violette and Stephen and have three kids that span mid 20's to tween age. Their gracefully aging rescue dog, Cosmo is a frequent pseudo star on her instagram.
Mari Leong is the founder of Petite Crown, an eco-friendly baby product company. She started the business with the mission to end diaper need by donating a diaper for every product sold after learning about families not being able to afford diapers. She is a mother of two, business owner, full-time worker, and graduate school student and immigrant from Japan.

Webinars
PowerToFly is excited to host our first-ever virtual Parents' Panel on October 29th! In this panel, we're breaking down the stigma that comes with being a "working parent" and addressing the guilt that so many of us feel during both situations - at work wishing you were home, and at home thinking about work.
Ask these experts ANYTHING during this free, virtual conversation on PowerToFly!
Meet the Panelists:
Deena Campbell is the Experts and Lifestyle Editor at Motherly. Her work has been published in Allure, The New York Times, PopSugar, Essence and a host of others. She currently resides in New Jersey where she lives with her husband and two young children.
Debi Yadegari is the Founder and CEO of MommaWork, a management consulting firm that strategically partners with companies to provide invaluable working parent support. MommaWork offers Corporate Lactation Support Services, New Parent Transition Coaching, Hospital Grade Breast Pump Rentals, Manager Sensitivity Training, and Legal and HR Compliance. Once a Wall Street lawyer, she is now a trusted authority on matters relating to lactation accommodation law and working parenthood. She is a certified lactation counselor, parenting expert, and mother of five. Using statistical analyses, and speaking from a place of true passion, Debi demonstrates how providing the support working parents need can be win-win for the employer and employee.
Christine Rushing is a 33-year-old native of Savannah, Ga. She is a birth doula, childbirth educator, Certified Lactation Counselor, 2019 Facebook Community Leadership Fellow, and founder of Milky Mommas, a 501c3 nonprofit with a private support community with over 102k members. Christine works from home and also homeschools her 3 children: Lucy (8), August (5), and Indie (2).
Be sure to submit a question for our panel when you register.
Thales Usa Inc.
If you'd like to attend this virtual chat, please email events@powertofly.com for an invite!
Thales creates advanced technology systems that make the world a better place to live in, especially if you love to travel. Want to learn more about Thales, including what they are looking for in new team members? Then please join PowerToFly on our invite-only virtual chat featuring Thales' Victoria Snyder – Director of Engineering Operations, who will be ready to take your questions and discuss her career journey from Air Force veteran to Director of Engineering Ops.
Join us on Wednesday, October 16th from 1pm to 2pm ET (10am to 11am PT). Join the virtual chat here: https://zoom.us/j/474139430
Even if you've never heard of Thales, you've probably used their technologies in one way or another.
Like watching movies at 35,000 feet? Thales InFlyt Experience technology keeps you entertained as you fly from one side of the world to the other.
Traveled by train recently? When you bought your ticket from a vending machine, you most likely completed your purchase with Thales' on board validator.
Checked your bank balance on your phone today? Thales protects the information systems of 19 of the world's 20 largest banks.
Thales also offers relocation and visa sponsorship as well as a 401(k), generous paid time off, mentor programs and a wellness plan. Thales is hiring but if you just want to join the chat to learn more, that's great too.
Is there something specific you'd like to discuss on our call? Just let us know when you register!
Loading...