GET EMAIL UPDATES FROM POWERTOFLY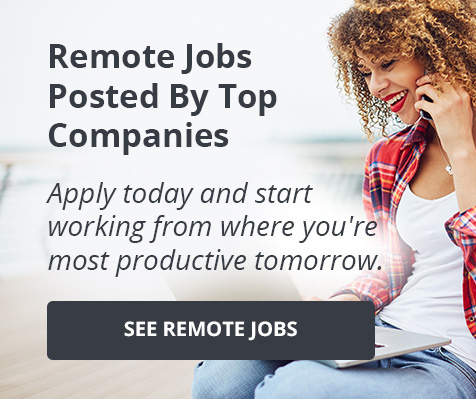 VTS
💎 Get ready to bring your best self to a job interview at a commercial real estate management company!

📼 Press PLAY to hear insight from a recruiter at VTS, a commercial real estate management company, into how to best prepare for your interview. Andres Harrison, Senior Talent Acquisition Manager at VTS, shares some tips on putting your best foot forward in a virtual setting, as well as the steps for the application process at VTS.

📼 What's the first thing to do before your interview with a commercial real estate management company? Always do your research. Check out the company's web presence, its "About Us" webpage section, social media profiles, everything! You should learn about the company, the position, and the company values. As Andres says, it's important that you know beforehand what you're walking into, not just about the scope of the role.
📼 Andres' go-to questions for a candidate in an interview dig into their motivation for applying to a position at a commercial real estate management company. The recruiter will want to know why you're excited about this role and that you did your research on the industry.
How to Dress for Your Interview at a Commercial Real Estate Management Company?
As a recruiter, Andres is often asked how candidates should dress during an interview. It's important that you do your research on the company culture. If it's more of a buttoned-up corporate environment, you should dress the part. And if it's casual, then you should also dress the part. In a virtual interview, it's no different. As for your interview with VTS, as long as you bring your best foot forward and your authentic self, you're good to go!
📨 Are you interested in joining VTS? They have open positions! To learn more, click here.
More About VTS
VTS is commercial real estate's leading leasing and asset management platform, bringing together landlords, brokers, and tenants to make deals happen. VTS software enables office, retail, and industrial landlords and brokers to transform their leasing process and convert leads to leases 41% more efficiently. MarketView™, the industry's first market benchmarking product gives landlords real-time information to inform deal negotiations and leasing strategies.
Completing the VTS platform offering is VTS Market & Marketplace, the industry's first, integrated online marketing platform and marketplace, powered by the 12B square feet of space managed on VTS software. VTS Market & Marketplace is designed to drive tenant demand for landlords, and remove friction from the leasing process for tenants and tenant rep brokers.
Join the team that's revolutionizing commercial real estate! The company vision is for every team member to bring a full expression of themselves – including their unique experiences, thoughts, and backgrounds – to their work. They innovate by earnestly engaging with, and including diverse perspectives to transform the technology and commercial real estate industries, and the communities they live in.
READ MORE AND DISCUSS
Show less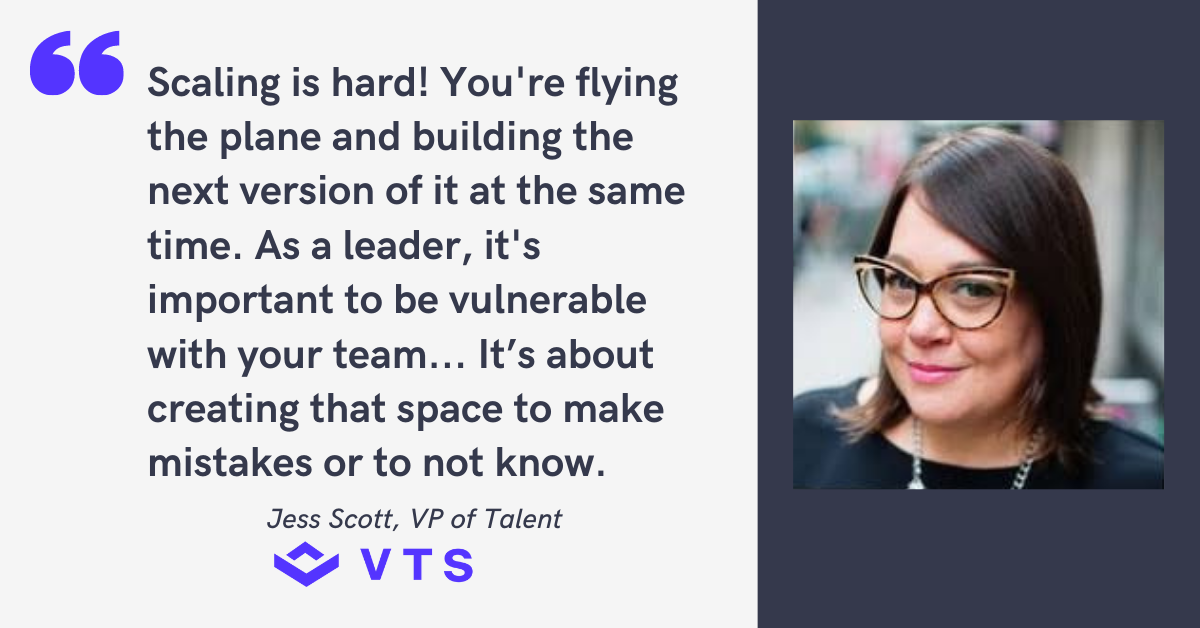 VTS
Remember when, in movies from the late 1990s, characters who were looking for a job would leaf through a newspaper's classified section to see who was hiring?
Jess Scott has been running HR teams and talent acquisition teams since then. "You would circle in red pen the job they're going to go apply for. That's how you applied!" she says, laughing. "Sending emails, especially with attachments, was still a very new thing."
While the industry has changed a lot since then, especially with the data and technology that allows for more predictive control of the process, the fundamentals of how to build a solid team have remained the same. And Jess has been leaning on those fundamentals as she's helped scale VTS, a leasing and asset management platform for the commercial real estate market, from a couple hundred employees to more than 1,000.
We sat down with Jess, who is currently VP of Talent at VTS, to hear more on how she's done it, as well as how she got her start in the industry and what she's learned along the way.
Finding a "real career" in finding people
Jess was a theater major in college when she realized that she couldn't commit to pursuing a thespian's life.
"I dated an actor very seriously in college who was eight years my senior, and I saw his life, and I was like, 'I can't live that life.' Temping forever, not knowing where your next gig is going to come from, it just seemed too erratic for me," she says. So Jess added a sociology and education major and planned to teach, but that didn't quite work out, either.
"I student-taught and found out that I love kids, but I couldn't do that all day!" she says. She got an internship at a retained search firm and figured she'd be there for a little while—and was surprised when she found it really interesting.
"I didn't think 'finding people' was a real career," she says, smiling. "But I was learning how to build an org chart, how to interact with managing directors, how to woo people, how that whole process works."
Jess later joined a search firm, then went in-house at MTV to help build their first internet team. "I got the startup bug then, and really learned about all the moving parts of being an HR generalist," she says. She worked there while she got her master's in industrial and organizational psychology. From there, she went back and forth between agencies and startups before finding her way to VTS.
Why VTS
Jess first heard of VTS from a friend who suggested she come over and consult for the growing company. But Jess stayed because she really believes in the product and the people.
"What we're building makes so much sense. It's so intuitive," she says. "Real estate isn't going anywhere. It's actually a lot sexier than I thought it was going to be!"
The opportunity to run talent acquisition at VTS checked all of the boxes Jess was looking for in a job:
An opportunity to make an impact
The chance to work with founders she believes in ("our founders are really good people with really good moral compasses," she says)
A formal commitment to DEI and ongoing learning and development
And since joining, her expectations have been met. "I've never worked somewhere where our values are truly who we are," says Jess. "We don't talk about culture fit. I think that's so subjective and kind of antiquated and has all sorts of unconscious bias and all sorts of things that creep in. We think about it as: are you a values fit? Are you going to be a good peer and member of our community? We've created a really wonderful work environment, and as we scale, we've been able to keep the things that make us special top of mind for everyone."
Embracing exponential growth: 3 tips for other managers doing the same
As the VP of Talent at VPS, Jess's days are filled managing her 14-person team, directly overseeing a few executive searches, and planning for the future of the company, from hitting next quarter's head count to building a production-driven environment that more systematically manages talent across the organization.
After seeing her team through the pandemic, says Jess, she's more focused than ever about building "true, deep, authentic relationships" and learning how to support and motivate her teammates, both at work and in their personal lives. "I really care about what I do, and I really care about my team, and I want to see us win," says Jess, who adds that her team now has even better unity and cohesion than they did pre-pandemic.
She's now able to channel that shared motivation and dedication into her biggest professional challenge to date: making sure that her team can meet the talent demands of a fast-growing company.
And she has three tips to share on how to do just that:
Adopt new tools and techniques. Jess is an intuitive manager at heart, but she knew she'd have to step outside of her comfort zone to build something truly systematic and scalable. And now, "we use data to better predict capacity," says Jess. "We know how many jobs we're going to be able to fill based on past performance, broken down by product, engineering, and business, which take different amounts of time." She invested in cleaning up her team's data and building the infrastructure to better predict and track hiring needs. "We're very metrics-driven now. We had to totally rethink and reimagine how we were doing things, because what had worked wouldn't scale."
Be vulnerable with your team. "Scaling is hard!" says Jess. "You're flying the plane and building the next version of it at the same time. As a leader, it's important to be vulnerable with your team, as it allows them to ask questions. It's about creating that space to make mistakes or to not know."
Ask for the help you need. "If you don't know how to do it, it's okay to say, 'I don't know how to do it!' and get resources to help you," she says. "There are things that I just didn't don't know how to do, like how to assess whether assessment tests are going to make our top of funnel better." In that example, Jess got around that by partnering with an outside firm to come in and help lead a six-month process to restructure her team's processes and set them up with the metrics-based approach that's currently driving a 33% increase in capacity.
Looking to join Jess's fast-growing team? Check out VTS's open roles.
READ MORE AND DISCUSS
Show less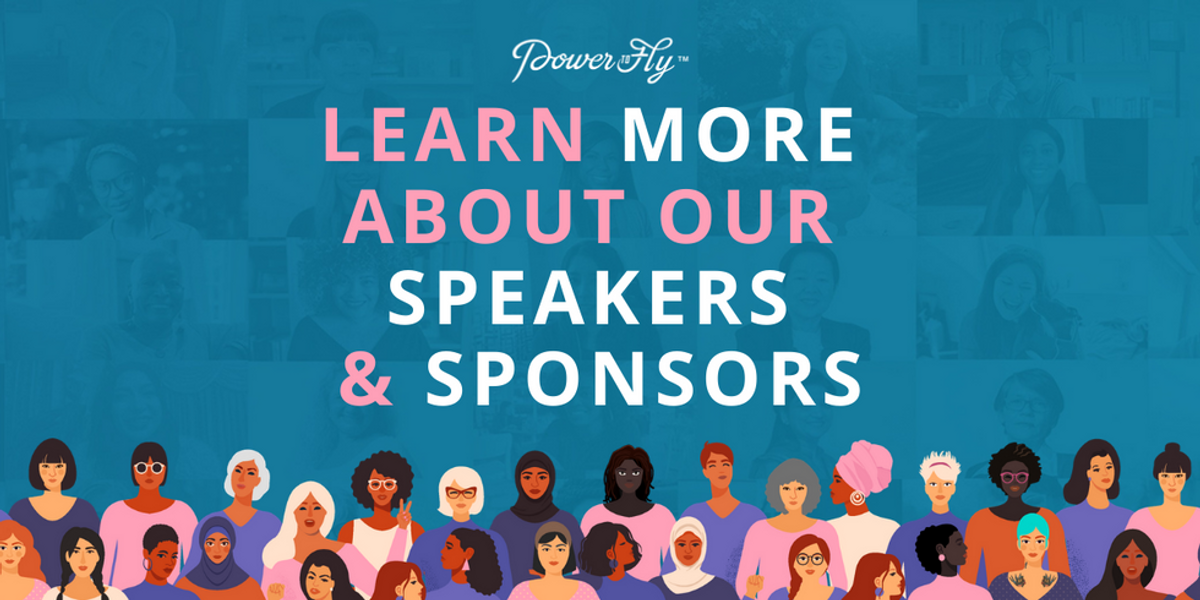 Webinars
Learn more about our amazing sponsors, partners, and diversity and inclusion award winners! Also, check out some of our speakers' inspiring work and initiatives.
And that's a wrap on the virtual Diversity Reboot Summit 2021! Thank you to everyone who attended! Missing the summit already? Watch this quick recap.
Whether you were able to join us live and engage with our amazing lineup of leaders on such important topics as ageism, trans rights, wellness, supporting formerly incarcerated people, building the Black tech pipeline, the future of the gig economy, and Latinx identity, or you will be watching the recordings of our conversations at a later date, we sincerely thank you for your interest in supporting diversity, inclusion, and belonging in all of its forms. We hope that you were able to walk away feeling empowered with new information, new connections, and new opportunities. Only together can we take the actionable steps towards creating a more diverse and inclusive workplace.
Scroll down to check out our amazing speakers' bios, projects, websites, books, and more—including a free download of the acclaimed book Roots and Wings: Ten Lessons of Motherhood That Helped Me Create and Run a Company by APCO Worldwide Founder & Chairman Margery Kraus.
You can also read more about the summit's amazing sponsors such as Amazon, Guru Technologies, and Facebook, without whom this event would not have been possible.
In case you didn't have time to tune into our Diversity & Inclusion Awards Show, we've also included the list of this year's honorees, all true champions of D&I that don't just talk the talk, but truly walk the walk.
Please take a moment to support these leaders, whether by buying their books, donating to their organizations, or just visiting their sites to learn more about how to get involved with them in the future.
Finally, don't forget to visit our Merch Store and grab yourself some PowerToFly apparel. 100% of the proceeds from our sales will be going to TransTech Social, supporting transgender people in tech.
Our Sponsors
VIP Sponsors
"Amazon is a company of builders who bring varying backgrounds, ideas, and points of view to inventing on behalf of all customers. Our diverse perspectives are enriched by many dimensions, including race, ethnicity, gender, age, physical and mental ability, sexual orientation, religious beliefs, culture, language, and education, as well as professional and life experience. We are committed to diversity, equity, and inclusion, and leveraging our unique perspectives to scale our impact and grow."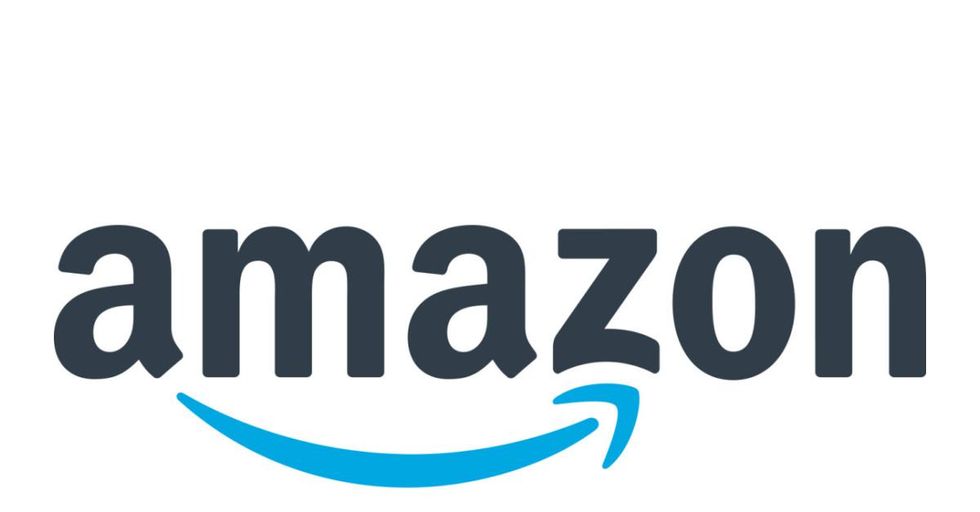 "Guru is a dynamic, fast growing start-up based in Philadelphia and San Francisco. Our mission is to reinvent the way people connect with meaningful information at work. Guru's knowledge management solution provides customer-facing teams access to expert-verified information where they work and when they need it most."

Platinum Sponsor
"Founded in 2004, Facebook's mission is to give people the power to build community and bring the world closer together. Over 2 billion people use Facebook, Instagram, WhatsApp, or Messenger every month to stay connected with friends and family, to discover what's going on in the world, and to share and express what matters to them."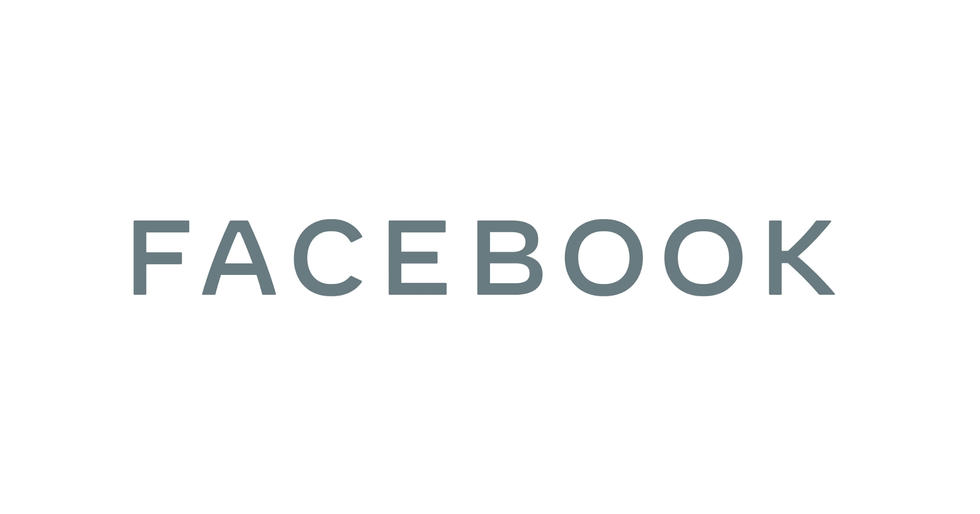 Gold Sponsors
"Mindbody is a health, wellness and fitness company that helps promote healthier and happier lives. Many women already have a strong connection to Mindbody as a result of their use of the app in their daily lives. Working for a wellness company like Mindbody is more than just having a job; it is a way for women to relate to something they are passionate about and can now incorporate into their careers."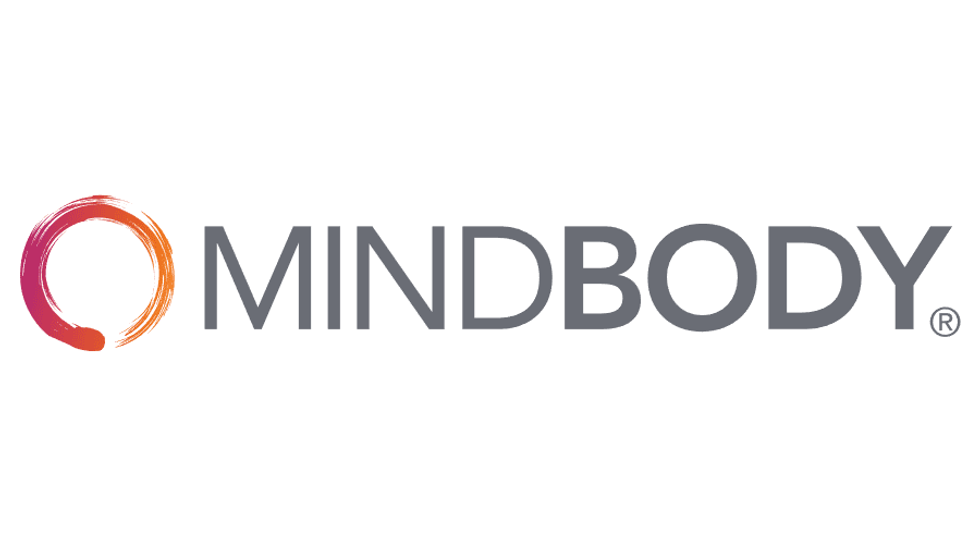 "To thrive amid the pressures of a dynamic environment, companies must simplify and streamline how work is managed. They believe that the most effective way to do that is with technology everyone can use. So they built a platform designed for dynamic work that breaks down barriers, empowering people across the enterprise to work dynamically and achieve more."

"VTS is commercial real estate's leading leasing and asset management platform, bringing together landlords, brokers, and tenants to make deals happen. VTS software enables office, retail, and industrial landlords and brokers to transform their leasing process and convert leads to leases 41% more efficiently. MarketView™, the industry's first market benchmarking product gives landlords real-time information to inform deal negotiations and leasing strategies."

"Founded in 2004 and trusted by Fortune 500 companies, Pluralsight is the technology skills platform organizations and individuals in 150+ countries count on to innovate faster and create progress for the world."

Our Partners
TransTech is an incubator for LGBTQ Talent with a focus on economically empowering the T, transgender people, in our community. TransTech is a co-working, co-learning community dedicated to empowering trans, lesbian, gay, bisexual, queer people and allies with practical, career-ready skills.
Products by Women is on a mission to help women find gaps in the skills and connect them with mentors, professional development and job opportunities to accelerate their careers. Their platform offers a global community for women in technology to develop personally and professionally.
Aviatra Accelerators is a 501(c)(3) nonprofit organization founded in 2010. Our multi state organization enables women to start and sustain businesses by giving them the resources they need to be successful. Through our expertise in business basics, guidance from mentors and coaches, and access to capital, they continuously encourage our members to move forward, and they embrace them when they return, helping to refuel and reignite their passions.
Female Techpreneur is for female-led tech businesses, founders, Leaders, business owners to connect them to mentors, thought leaders, grants, investors, education, business support and so much more! FeTech has been designed to help tech businesses learn how to launch, scale-up and exit effectively.
GlobalX is an emerging tech leader with a vision is to drive a more diverse, inclusive and competitive digital economy with a focus on emerging technologies, that opens up equal opportunities for all.
Google's Women Techmakers program provides visibility, community, and resources for women in technology.
African Women in Technology event series, a product of IBOM LLC, was born out of a desire to connect, educate and empower women who are determined to advance their tech careers. They are dedicated to providing opportunities and a safe space for women to grow and lead in the tech space.
Skai Blue Media is a full-service public relations agency based in Philadelphia and New York City. They bring together experience from high profile PR firms in New York and Los Angeles in addition to maintaining close relationships with media outlets, business networks, writers, influencers and decision-makers.
Their mission is to empower, engage, and educate women in tech. They have a unique opportunity to unite and support each other. They encourage any woman that celebrates technology to join our effort.
Flexable is a Pittsburgh based company that offers flexible childcare solutions and virtual babysitting nationwide. The company was started by two moms on a mission to make work and life fit better for professional parents.
Her Product Lab was founded by two women, Lina Bedi and Monica Rozenfeld, with the goal to elevate women in their product careers. By building a global community of women in product, their members can form meaningful relationships with those who support them and their goals. Their community provides resources to launch products from concept to market through their learning series, full-day summits, and an intensive 7-week virtual incubator.
Tech:NYC is an engaged network of tech leaders working to foster a dynamic, diverse, and creative New York. We bring together New Yorkers to support a successful technology ecosystem, attract and retain top-tier talent, and celebrate New York and the companies that call it home. Tech:NYC mobilizes the expertise and resources of the tech sector to work with city and state government on policies that ensure New York's innovation economy thrives.
Meetup is a platform for finding and building local communities. People use Meetup to meet new people, learn new things, find support, get out of their comfort zones, and pursue their passions, together.
Founded by award-winning journalist and producer Noor Tagouri, At Your Service (AYS) is a production company and consultancy focused on telling stories through a lens of service.
Cultivate tangible opportunities for women; unlock latent potential through accessible training, act as a catalyst for advancement with thought leadership promotion, and empower equity allies of any gender with inclusive mentorship programing.
Our Media Sponsors
The Washington Post is an award-winning news leader whose mission is to connect, inform, and enlighten local, national and global readers with trustworthy reporting, in-depth analysis and engaging opinions. The Post is as much a tech company as it is a media company, combining world-class journalism with the latest technology and tools so readers can interact with The Post anytime, anywhere. Their approach is always the same– shape ideas, redefine speed, take ownership and lead. Every employee, every project, every day.

Who owns the story controls who wins and loses. As such, they see a media diversity crisis with serious economic, social and political implications. The Multicultural Media & Correspondents Association (MMCA) is a growing group of Black, Indigenous, and People of Color (BIPOC) media stakeholders, advocates and allies resolved to get more content, more ownership, more impact and more control of their story and of where, when and how it's told. The key pillars of their effort are (1) coalition building, (2) awareness and advocacy, (3) constructive engagement, (4) stakeholder assistance, and (5) honoring BIPOC media excellence.

Starz (www.starz.com), a Lionsgate company (NYSE: LGF.A, LGF.B), is a leading global media and entertainment company that produces and distributes premium streaming content to worldwide audiences across subscription television platforms. Starz is home to the flagship domestic STARZ® brand, STARZ ENCORE, 17 premium pay TV channels and the associated on-demand and online services, including the highly rated STARZ app. With the launch of the STARZPLAY international premium streaming platform and STARZ PLAY Arabia, Starz is expanding its global footprint in a growing number of territories. Sold through multichannel video distributors, including cable operators, satellite television providers, telecommunications companies, and other online and digital platforms, Starz offers subscribers more than 7,500 distinct premium television episodes and feature films, including STARZ Original series, first-run movies and other popular programming.
2021 Diversity & Inclusion Award Winners
Startup Partner of the Year: Joe Gomez
Joe is a Talent Acquisition Manager at Guru Technologies. At Guru, they believe the knowledge you need to do your job should find you. Guru unifies your internal knowledge, verifies its accuracy, and empowers your revenue teams. Using AI, Guru can even suggest relevant knowledge to you in real-time without you having to search for it.
What his colleagues say about him: "What makes Joe a stand out employee is his dedication and work ethic. He takes his job seriously and is highly results driven, without comprising quality."
Thank you for being an amazing partner Joe!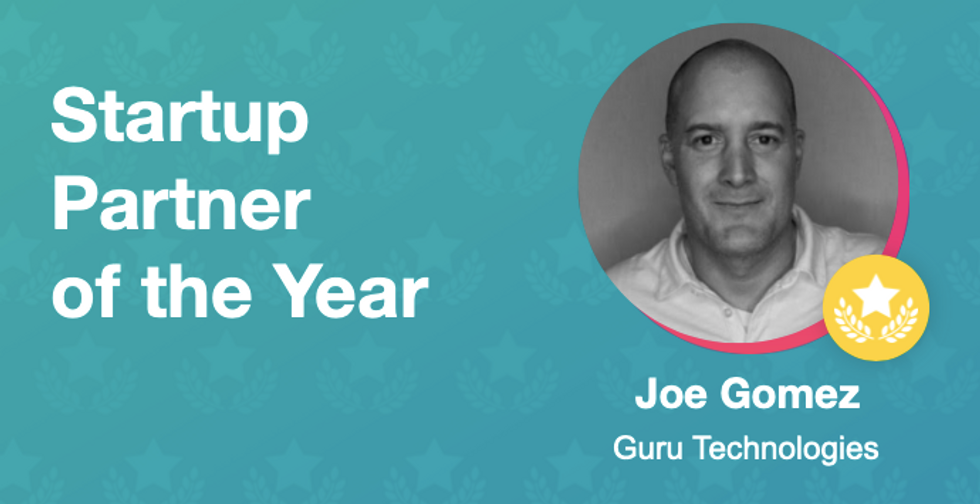 Community/ ERG Advocate of the Year: Calicia Johnson
While Calicia is a successful strategy and development manager at Chevron, her commitment to diversity and inclusion is unparalleled. She is the founder of the non-profit Student Career Studio, and also supplies scholarships to support underrepresented students in their pursuit of STEM careers.
What her colleagues say about her: "Calicia exhibits everything a D&I Champion stands for. She continues to pave the way for underrepresented employees to be successful by leading by example, providing mentorship and being resourceful."
Thank you, Calicia, for all your hard work!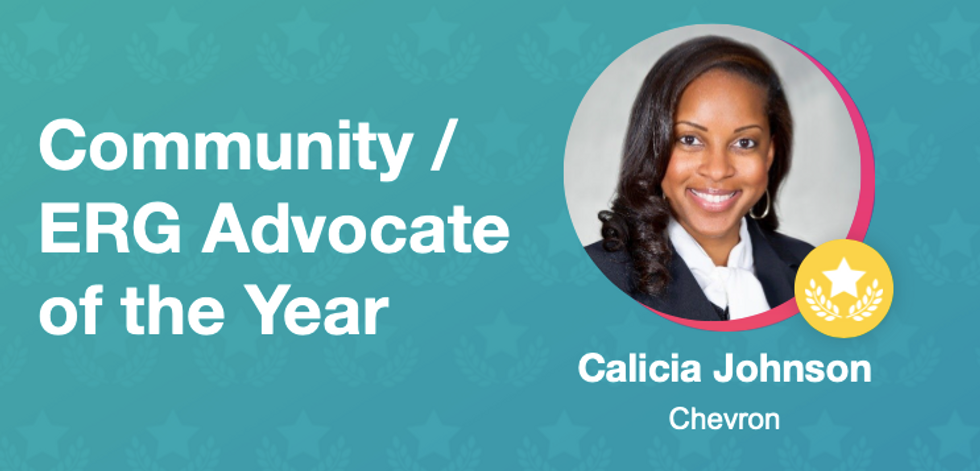 Mid-Market Partner of the Year: Morgan Puravet
Morgan is a talent acquisition program manager at Smartsheet. In 2005, Smartsheet was founded on the idea that teams and millions of people worldwide deserve a better way to deliver their very best work. Today, the company delivers a leading cloud-based platform for work execution, empowering organizations to plan, capture, track, automate, and report on work at scale, resulting in more efficient processes and better business outcomes.
Thank you Morgan for being committed to a progressive DEI strategy and understanding why fostering inclusion and belonging is important when building a thriving business.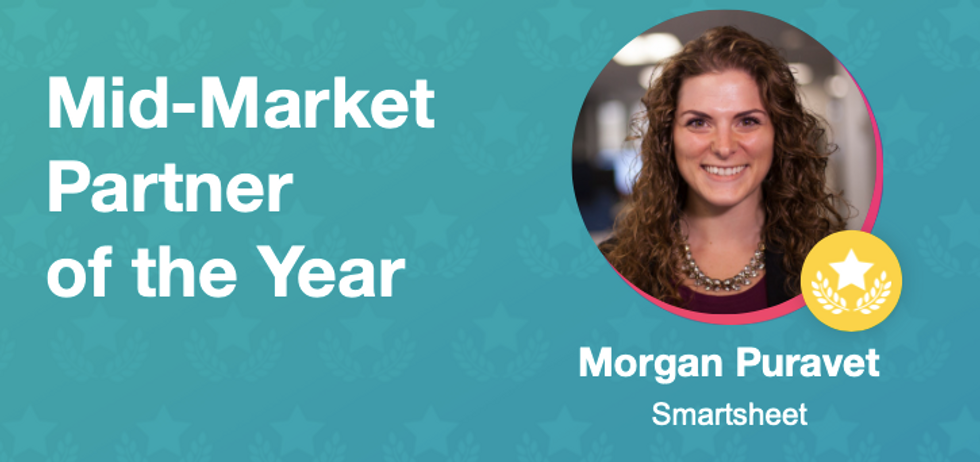 Engineering Champion of the Year: Jossie Haines
Jossie is the Sr Director of Platform & Web Engineering and Head of Diversity, Equity & Inclusion (DEI) at Tile. Beyond her myriad accomplishments in tech, she was also nominated as Best Tech Manager in the Bay Area for the Timmy Awards, and Best Speaker for the WomenTech Network.
What her colleagues say about her: "Jossie is a leader with a diverse background. She consistently solves problems and prevents issues before the arise by analyzing and working with all levels of the company. She mentors and leads diversity and inclusion teams, and runs events to improve morale."
Jossie, thank you for all you do for the engineering and women in STEM community!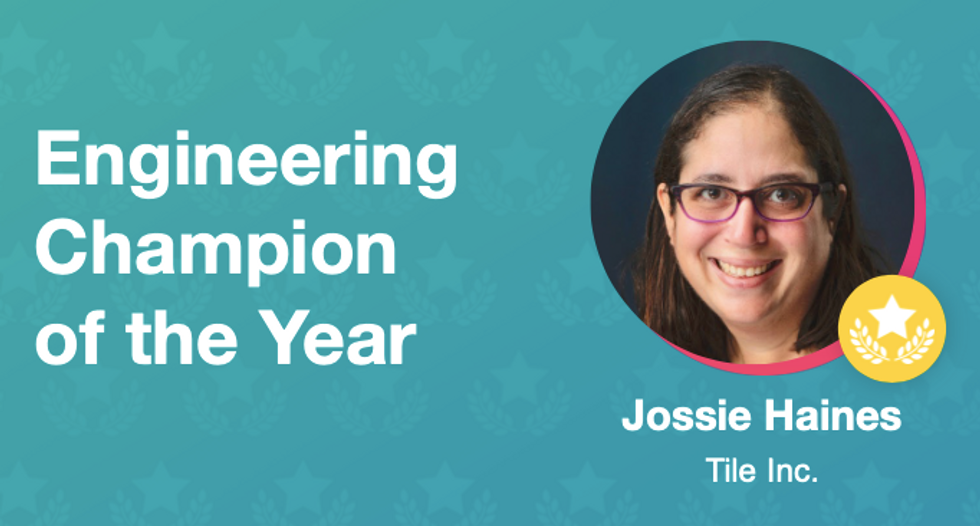 Enterprise Partner of the Year: Anto Megerdichian

Anto is a recruitment partner at American Express and a longtime partner of the PowerToFly. As a global company, Anto and American Express understand that it is vital to their success that their employees are as diverse as the customers and communities they serve. American Express has built a diverse workforce and an inclusive workplace— a culture they are committed to continuing.
What her colleagues say about him: "Anto is simply put, one of the most talented, passionate, skilledand tenacious staffing and consulting professionals I've ever worked with."
Anto, thank you for always going above and beyond!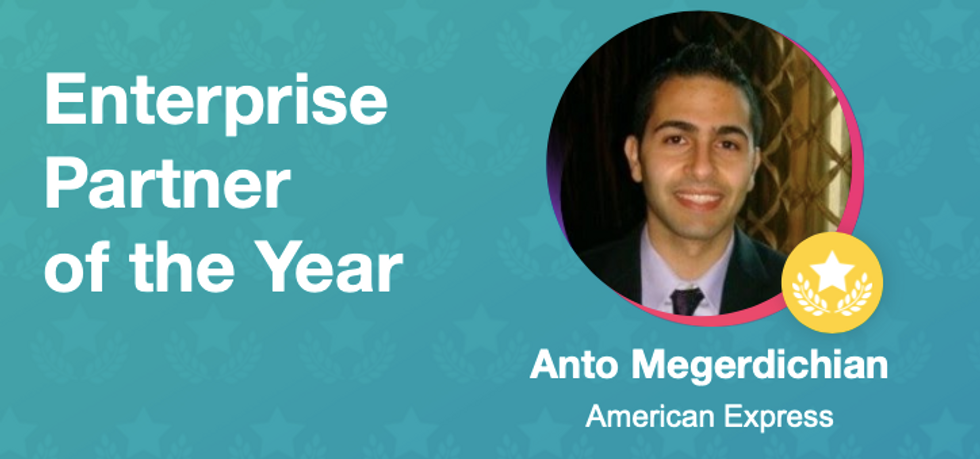 Women Leadership Advocate of the Year: Dr. Anjali Nigam, CEO & Founder Director/WhiteSwan Consulting Group
Dr. Anjali Nigam is a Ph.D in Management, UGC N.E.T in Economics and holds a Business Enterprise Management (B.E.M.) from Manchester, U.K. She has conducted more than 35,000 mandays of behavioral & organizational effectiveness training, in India, UK Europe & Japan. She was honored with Certificate of Merit at IFTDO Global HRD Award 2013 for "Improving Quality of Working Life" by the President of India- Shri Pranab Mukherjee, from amongst 25 countries.
What her colleagues say about her: "I admire the dedication and vision that Dr. Anjali Nigam brings to creating a value revolution that aims to ensures we deliver great service to ourselves, both personally & professionally, so we can enhance our contribution to society on a national and global scale."
Dr. Nigam - we applaud you for your tireless efforts and passion in the DEI field.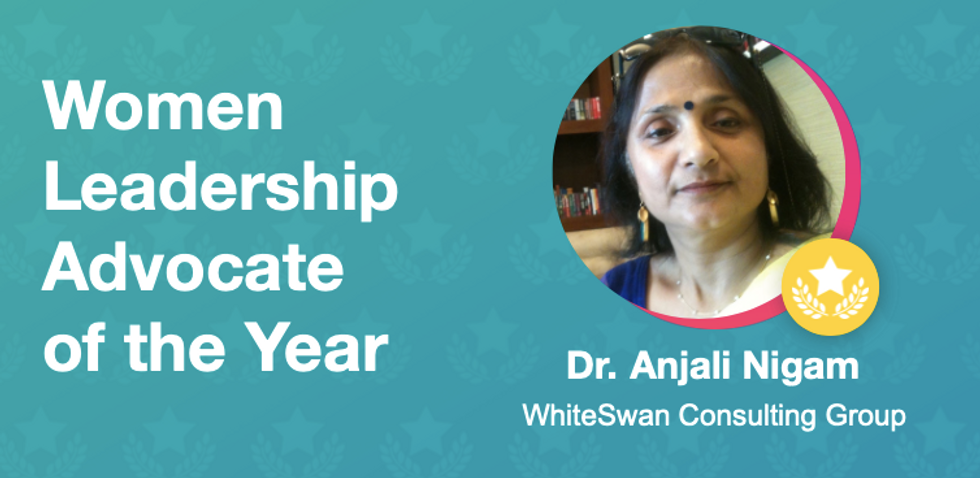 Speaker Spotlight: DEI Book Club Picks!
Roots and Wings: Ten Lessons of Motherhood That Helped Me Create and Run a Company
by Margery Kraus
DOWNLOAD A FREE PDF OF "ROOTS AND WINGS"!
------
Finding My Voice: My Journey to the West Wing and the Path Forward
By Valerie Jarrett
------
The Age of Dignity: Preparing for the Elder Boom in a Changing America
By Ai-jen Poo
------

Strategize to Win: The New Way to Start Out, Step Up, or Start Over in Your Career
By Carla Harris
-----
by Joanne Wilson
-----
Ok Boomer, Let's Talk: How My Generation Got Left Behind
By Jill Filipovic
-----
Say It Louder! Black Voters, White Narratives, and Saving Our Democracy
By Tiffany D. Cross
-----
Fit Nation: How America Embraced Exercise as the Government Abandoned It
By Dr. Natalia Mehlman Petrzela
-----
Black Quotidian: Everyday History in African-American Newspapers
By Dr. Matthew F. Delmont
-----
The Educator's Guide to LGBT+ Inclusion
By Kryss Shane
-----
Perspective: It's Time To Get Serious About Saving Diverse and Local Media
By David Morgan
Speaker Spotlight: Amazing Initiatives
Help MMCA Save Diverse and Local Media
Global Workplace Equality Campaign
Hispanic Alliance for Career Enhancement
Speakers
A big thank you to all of our wonderful, inspiring speakers! Click their names to learn more about each speaker.
Thank you again for supporting Diversity Reboot 2021 and PowerToFly!
READ MORE AND DISCUSS
Show less
Loading...