GET EMAIL UPDATES FROM POWERTOFLY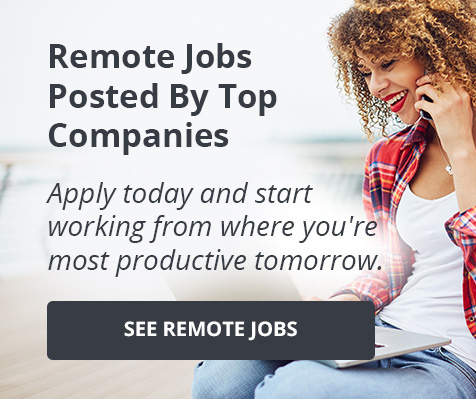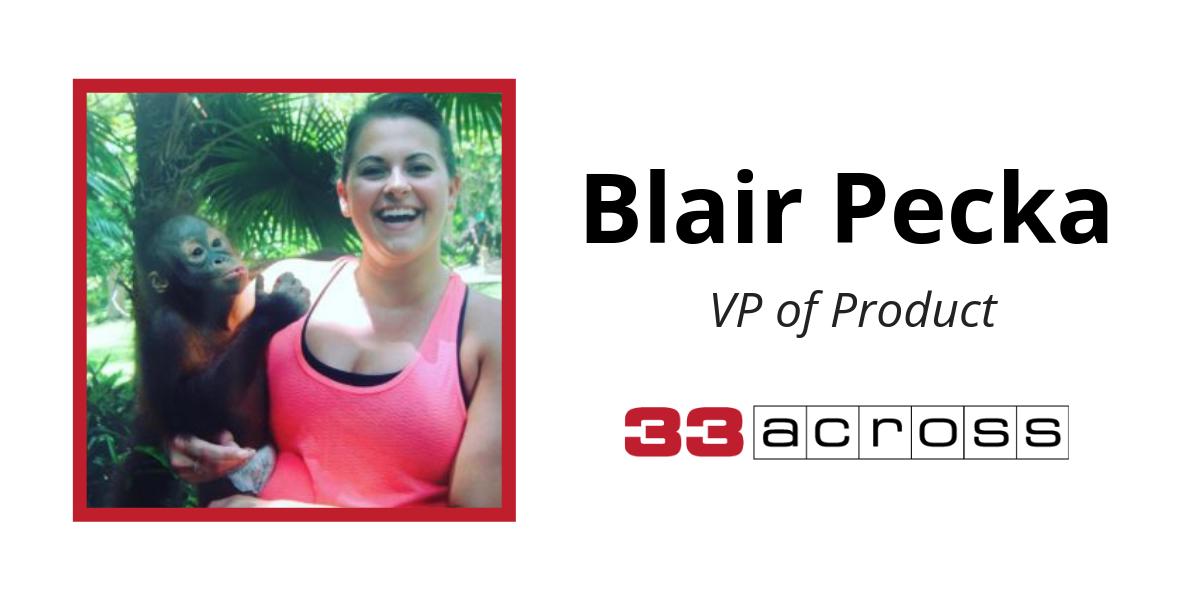 33Across
Blair Pecka Shares How Courage and Passion Will Get You Far
Below is an article originally written by PowerToFly Partner 33Across, and published on September 22, 2017. Go to 33Across' page on PowerToFly to learn more.
No risk, no reward – that's the theme of this Friday Fives. Blair Pecka shares her career journey into product management and how determination and hard work led to her recent promotion to vice president of product. We'll also learn about product management misconceptions and one of her all-time favorite movies.
How did you break into Product Management?
I started out as an Account Executive for a local television affiliate in Upstate NY. When the television industry started evolving and moving online I became fascinated with the concept of digital advertising. With that, I packed my bags and moved to NYC. I worked for companies focused on building out custom creative solutions for top brands, agencies, and publishers. From there, I transitioned rather organically to various product roles spearheading the strategy and build-out across of varies platforms and technology. I didn't know where my career would lead then but I knew every opportunity was a chance for me to learn and evolve.
Product management certifications courses are becoming popular. What's your opinion on these courses vs. on-the-job training?
Ultimately, you'll want to have a balance of both. There are benefits to certifications and courses; they can provide you with valuable frameworks that can be applied throughout your career. I feel strongly that the value you obtain from on-the-job training is irrefutable. When you're living it first hand, your mistakes and your successes are real. These experiences shape who you are and mold your career path.
As the Vice President of Product, what is your biggest challenge?
By far the biggest challenge is being everywhere at once. Product is at the intersection of where all the groups within the organization come together. My role works very closely with engineering, operations, sales, and marketing to ensure not only that our products launch successfully but that we are also available to provide additional support when it is needed most.
What is the biggest misconception people often have when it comes to product management?
The biggest misconception is that product owners are the same as project managers. While sometimes product owners may need to put on their project management hats, it's not fundamentally apart of a product owners role and responsibilities.
What movie do you watch every time it comes on tv?
Independence Day. Hands down! One of my favorite quotes to this day is, "I could have been at a barbecue!"
READ MORE AND DISCUSS
Show less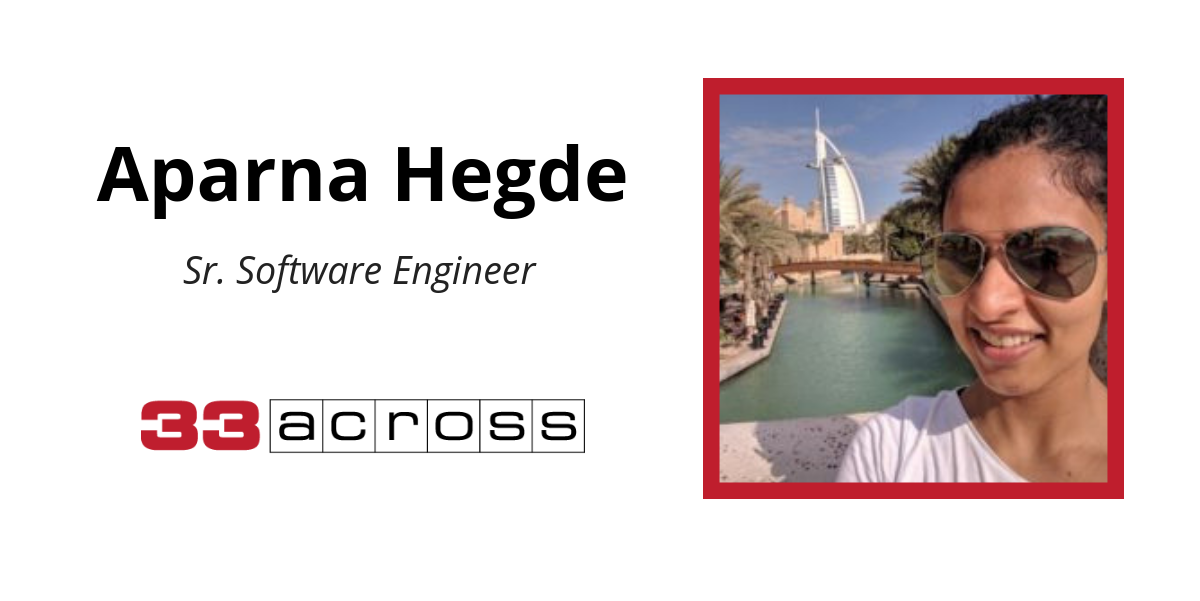 33Across
Aparna Talks Engineering Tips and The Makings of Awesome Saturdays
Below is an article originally written by PowerToFly Partner 33Across, and published on February 16, 2018. Go to 33Across' page on PowerToFly to learn more.
As with most tech companies, our engineers play a major role in our company's success. One of our Senior Software Engineers Aparna Hegde, is no exception to that rule. Serving as a member of our high-performing engineering team, Aparna is responsible keeping 33Across' technology at its very best. Learn more about her including why she decided to become an engineer, how a non-technical person can learn engineering, and what her favorite weekend day is!
What made you decide to become an engineer? Was it your first career choice?
I love math but found the field too abstract to pursue as a career. Software engineering seemed to be the logical next choice for me.
How do you expand your knowledge-base and keep up with the latest technology trends?
I find interesting things outside of work such as side-projects, building apps, or contributing to an open-source project. I love learning new programming languages. I taught myself JavaScript a few years back by building a browser-based game in VanillaJS. The game I built was primitive however I learned JavaScript and the various quirks between different browsers. I now spent my free hours tackling Ruby.
What is the ideal environment for engineers to work in?
Engineers work best in environments that facilitate constant learning. Workplaces that provide reading material, sponsor courses, or allocate time for engineers to pursue "moonshot" projects are always great.
What engineering skills do you think that a non-technical person could benefit from?
A non-technical person could benefit tremendously by "thinking like a engineer." Software engineering is not about learning to use frameworks or a language's syntax, it's is about how you order your thoughts logically and solving the hardest problems in the most efficient manner. You could use the same algorithm to tackle a software problem to also formulate the most efficient plan to tackle chores during the weekend.
What's the best weekend day for you, and why?
I love Saturdays. My husband, son, and I begin the day with a bagel at our favorite place in the neighborhood (Bagel Bob's at University Pl). We then head to the farmer's market in Union Square which is a great place to buy fresh produce and also to people watch. We've spotted a celebrity or two there!
READ MORE AND DISCUSS
Show less
Loading...