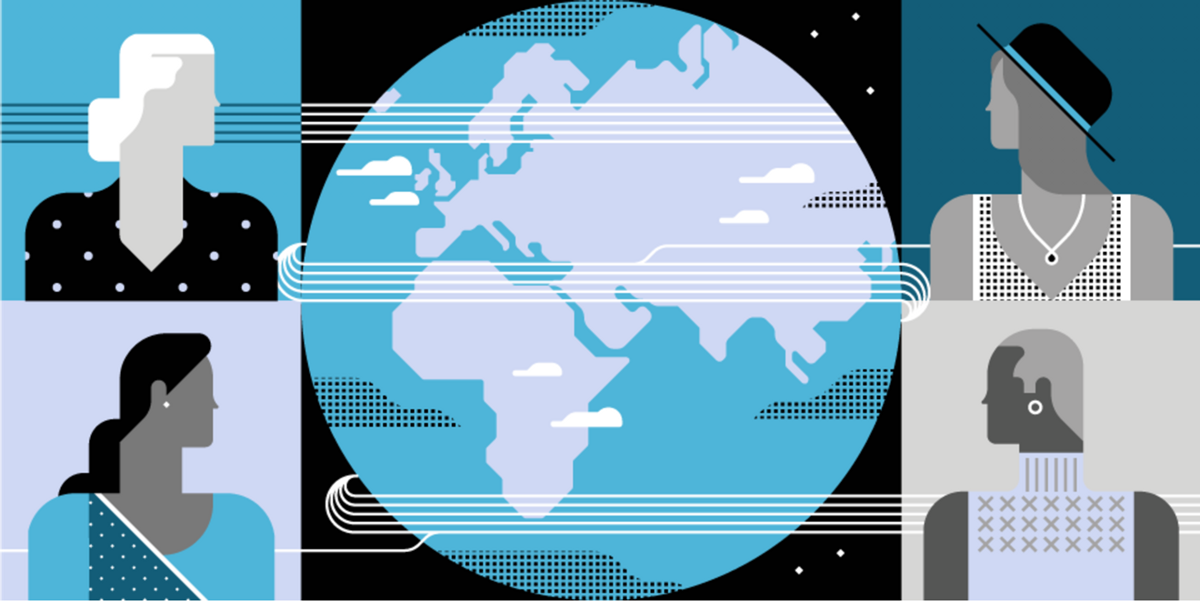 Uber
Meet Bo Young Lee, Uber's Chief Diversity & Inclusion Officer
Below is an article originally written by Bo Young Lee, the Chief Diversity & Inclusion Officer at PowerToFly Partner Uber, and published on April 18, 2018. Go to Uber's page on PowerToFly to see their open positions and learn more.
The first thing I do when presented with a new job opportunity is assess an organization's potential for change—that's more important to me than the amount of change that's required. I look for a few key markers: a commitment from leadership, an understanding of the business case for diversity and inclusion (D&I), and a mutual agreement that D&I must and will touch every facet of the business. It cannot simply be a silo that lives within HR.
My interview process at Uber was unlike any I'd experienced before. Within two weeks of my initial phone screen, I had met with Uber's Chief Executive Officer, Chief People Officer, Chief Technology Officer, as well as several other SVPs, General Managers, and members of the global executive leadership team. All within two weeks. That was a clear signal that this was an important hire for Uber's leadership, and it demonstrated that Uber could move quickly when something was a priority. Throughout the process, I saw an organization that was clearly committed to change but could use help on how to accomplish those changes. Despite some uncertainty around the "how," when I spoke with Dara and learned about his passion for the "what" and "why," I knew quickly Uber was a company where I'd want to be.
That's not to say the process didn't come with its challenges. In many ways I'm a classic introvert, so when news of me joining leaked to the press, I wasn't quite ready for the influx of questions about me. I'm passionate about results, so I like to put my head down and do my work without distractions. The attention accompanying my announcement forced me to give some serious thought to whether I wanted to introduce that level of scrutiny into the work I was doing. Ultimately, I realized that the potential for change at Uber was worth it.
As someone that's been in the space for quite a bit of time, I'm thrilled that D&I is finally an issue that the tech industry is talking about, but I'm also concerned by some of the discourse. I see businesses trying to find a silver bullet that will suddenly fix their "D&I problem." Yet in practice, this approach tends to leave companies and people exhausted, jaded, and without much to show for it. Beyond that, it's simply not how the most diverse and inclusive companies have made the progress they've made.
In order to understand the dynamics of D&I, you have to look at the underlying drivers of exclusion. Organizations have challenges with D&I because society has challenges with it. You can't try to fix D&I in a company without addressing what employees carry with them from the communities and cultures they live in. I'm always reminded of the Aristotle quote, "Give me a child until he is 7 and I will give you the man." For so many of us, how we react to difference is based on early lessons we learn from our families, religious institutions, schools, communities and friends. Want to promote more women working in East Asia? You need to start with the history and entrenched gender norms women face in Korea, Japan and China.
On a practical level, it's important to not just redesign a system or a process, but to give employees real developmental opportunities that will help them expand their skill sets to promote inclusivity. Otherwise, they'll simply find ways to undermine the new system. Too often, we tell people to be inclusive without really showing them what that looks like. For example, many companies (Uber included) have expanded parental leave to create more equitable policies for mothers and fathers. While well-intentioned, when a company changes a policy without addressing the surrounding cultural norms, it can backfire. If fathers don't feel encouraged to take advantage of longer leave—but mothers do—these policies can have an unintended negative outcome and reinforce existing inequalities. To change attitudes toward something like parental leave, companies can (and should) do things like recognize managers that have promoted equality between male and female parental leave. This is how a company can address both policies and attitudes.
From my first few weeks at Uber, I've been encouraged by the amount of pride people take in what they do and their genuine desire to do right by fellow employees, drivers, riders, and cities. There's also a sense of humility at Uber that's unexpected; no one seems to be defensive about the past or makes excuses for what happened. I've also been encouraged by many of the efforts made over the past year - they offer a solid foundation for me to build upon.
My vision is to help make Uber a place where amazing talent from every corner of society can thrive and grow and where each employee has the ability to achieve to their highest potential. I want colleagues from different backgrounds feeling safe enough to share their real world experience. Whether you're an employee in the US that had a cop pull them over on the way to work because of the way they look, or an employee in South Africa that grew up during the apartheid—all of this impacts the person we bring to work and how we interact with one another. I want employees who are equipped to have tough, challenging, and constructive conversations with one another, and I want leaders who can speak truthfully to the fact that our diverse teams are our greatest asset and a competitive advantage—because they are what drive our innovation.
In order to do this, D&I needs to be something that every single employee at the company has a stake in. We talk about D&I in such abstract ways that teams don't have a sense of what they can do, but I want to teach every Uber employee that inclusion (or exclusion) happens every day, in both small and large ways. Simultaneously, I want to utilize data to make big, bold moves. Too often, companies try to address D&I by creating one-off programs. While these can be incrementally constructive, they often aren't enough. I want to integrate a D&I mindset into every process we have in our company, such that people are compelled to act inclusively by default.
Like many first-generation immigrant families, my parents wanted me to become a doctor, lawyer, or an accountant. When I made the choice to work in D&I after completing my MBA, my parents just couldn't wrap their head around the career choice. For many years my father would say, "so you fly around and teach people how to be nice to each other?" When I took the job at Uber, the announcement was picked up by Korean news and my parents were inundated with phone calls from friends and relatives.
I'll admit that I was happy that, for the first time, my parents understood what I do. Meanwhile, mainstream perceptions have also evolved during the nearly two decades that I've been working on D&I. When I finished my MBA in the early 2000s, the field wasn't considered a serious thing to devote your career to, and it certainly wasn't a role that would ever warrant a "Chief" in the title. And while we're still at the very beginning of creating real change, I'm proud that this is now a topic that's being prioritized.
I have every reason to believe that Uber can evolve, and colleagues will attest to how relentless I can be in my pursuit to transform organizations and hold leaders accountable. I am stubborn and I will not be satisfied until I know that I have made Uber a place where every person feels more validated, seen, valued, and included.
READ MORE AND DISCUSS
Show less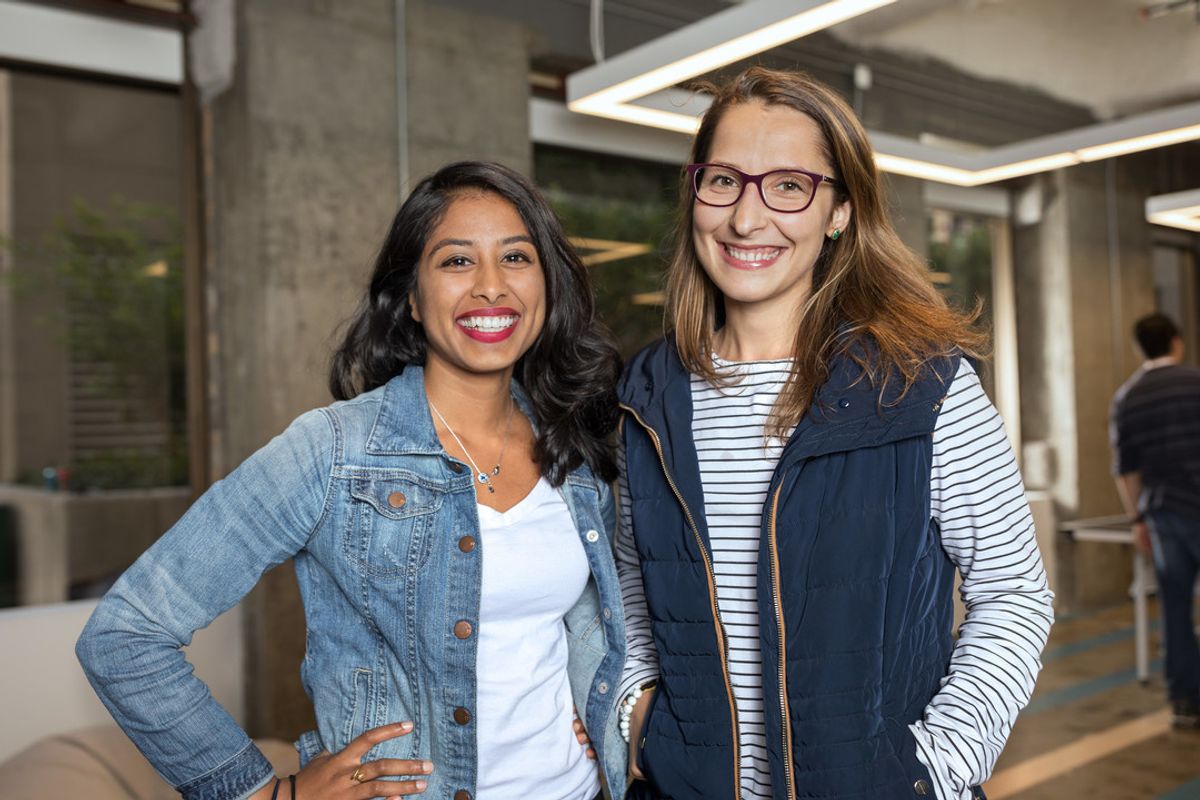 Uber
Below is an article originally written by Liane Hornsey, the SVP & Chief People Officer at PowerToFly Partner Uber, and published on May 17, 2018. Go to Uber's page on PowerToFly to see their open positions and learn more.
Every week, we run a global all hands meeting for our 18,000 Uber employees. For one hour, teams from all over the world join in one conversation led by our CEO Dara and other leaders who share important updates and answer audience questions. Without fail, one of the most frequent questions that comes up is, with everything we're doing to improve our culture, fix our relationship with drivers, and turn over a new leaf with cities and regulators, when are we really going to tell the world about it?
I'm happy to say that we're finally doing that with our Moving Forward campaign that launched earlier this week. While for many people this may look like the first sign of our new direction at Uber, it's actually far from it. The truth is, we have been working on getting to this point for many, many months. But a lot of the cultural changes we've been making at Uber are not immediately visible or obvious. And that's by design—we knew that creating a new Uber would require more than slapping on a fresh coat of paint and new curtains. Curb appeal is easy; seismic retrofitting is not. I want you to know that Uber is doing the hard and necessary and often invisible work to transform ourselves from the inside out. The fact that employees keep asking the question is a good sign. Rather than being too focused on the superficial, I believe they are anxious for us to tell our story because they can feel the change.
As I said in my last blog, my goal is to make Uber the most inclusive company on the planet where all employees feel safe, supported and empowered to be successful. The past year has been an incredible journey and we've made meaningful progress with the introduction of our cultural norms; revamping our end-to-end hiring practices and performance management process; implementing and retaining pay equity in the aggregate between women and men and between all racial groups; and other initiatives we've undertaken as a result of deeply listening to our employees' needs and figuring out how to be more responsive, transparent, inclusive and caring in everything we do.
In our internal policies, for example, we put a lot of effort into adding and improving benefits that support families. We established global standards for parental leave to support both women and men in taking healthy time off to welcome a new child, and introduced new policies for telecommuting and part-time work to accommodate more flexible ways of working. We hosted Take Your Children to Work Day a few weeks ago and I was delighted to see many more employees participating and showing off their workplace to their toddlers. It was a really joyful day. My hope is that we are becoming an employer of choice because of what we have learned and continue to learn by listening, and how we are responding with big, bold moves in the right direction.
We are starting to see some encouraging results in our workforce representation, although we still have more to do. In April we shared our 2018 Diversity Report that showed modest progress on the proportion of women in the workforce (+1.9%), women in tech (+2.5%), and women in tech leadership (+4.3%) compared to 2017. We also saw gains in the proportion of underrepresented groups in leadership (+2.5%) and in tech (+3.1%). For the first time, we gave employees the option to voluntarily self-identify as LGBTQ so that we could get a more accurate and inclusive snapshot of our employee base. And we've brought in a new chief diversity & inclusion officer, Bo Young Lee, who is giving us a fresh and fearless perspective on what it will take to really move the needle.
I'm confident that Uber is changing for the better, but don't just take my word for it—you can hear it directly from our own employees. This terrific interview with Sophia Vicent, director of technical program management, talks about her journey as a woman in tech and how she overcame impostor syndrome and built Uber's technical program management function from the ground up. Robin Tolochko, a designer on the Maps team, wrote about what it's like to be a feminist at Uber. I was also incredibly inspired by the story of Benito Sanchez, a formerly undocumented immigrant who went from picking strawberries to landing an internship and eventually a career as a software engineer at Uber. These are just a few of the incredibly talented people at Uber who are helping to change the way we move.
While my mandate as Chief People Officer is to continuously improve the experience of our employees, the truth is, what we do internally and externally is all connected. What we have discovered over the past year, in particular, is that how we treat our employees and drivers matters to our riders. How we treat our drivers and riders matters to employees. Doing the right thing—one of our cultural norms—can't happen in a silo. Our commitment to change has to be consistent and steady across all of our audiences.
Which brings me to our other big news: earlier this week Uber's chief legal officer, Tony West, announced three important new developments in his blog Turning the lights on: Uber is no longer requiring mandatory arbitration of claims related to sexual assault or harassment (drivers, riders, employees); survivors will be able to settle their claims without a confidentiality provision; and we will publish a safety transparency report and help develop an open-source, standard taxonomy for classifying incidents so that overall reporting is more accurate.
These changes may seem symbolic or abstract, but I want to emphasize how truly meaningful they are. Combined with the new safety features we rolled out a month ago, Uber is stepping out in front to play a bigger role in ensuring that all of our constituents can have a safe experience, and in the unfortunate event that they don't, they are able to seek redress in a way that is fair and transparent and respects their dignity.
I'm proud that we've come so far and we're taking action in a way that isn't just skin deep but is lasting and profound. It may not be something you can easily see, but I certainly hope that as a rider, driver, eater, courier, employee or member of our community, you will feelour commitment to change.
Thank you and let's move forward together.
Liane
READ MORE AND DISCUSS
Show less
Loading...