GET EMAIL UPDATES FROM POWERTOFLY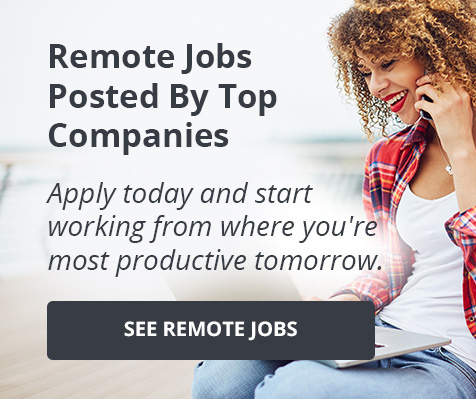 Zynga
If you are a London-based tech or gaming professional and you are interested in attending this event, please email events@powertofly.com to be considered for an invite.
Hello gaming and tech professionals! NaturalMotion in partnership with PowerToFly is thrilled to present an evening of networking and tech talks, hosted by women leaders, working in gaming and interactive entertainment.
The evening will include speakers from the Zynga family, including NaturalMotion, BossAlien and Gram Games. This is a great opportunity to Learn, Debate and Network with some of the talent behind such games as CSR Racing 2 , Star Wars™: Commander, 1010!, Merge Dragons!, Dawn of Titans and many more.
The event will be held on Thursday 10 October 2019 from 17:30 to 20:00 at NaturalMotion Games, located at 6 Agar Street, London, WC2N 4HN. As an inclusive event, our objective is to connect those who currently work in games, and therefore welcome everyone at our events. Please note, you will be required to sign a Non-Disclosure Agreement (NDA) in order to attend the event.
<ul class="ee-ul"><li>17:30 - Check-in &amp; networking </li><li>18:20 - Introduction from PowerToFly</li><li>18:25 - Keynote address by <a href="https://www.linkedin.com/in/julianwiddows/?originalSubdomain=uk" target="_blank"><u>Julian Widdows</u></a>, Vice President, NaturalMotion</li><li>18:35 - Tech talks and informational presentations by<ul class="ee-ul"><li><a href="https://www.linkedin.com/in/demmie-apte-2809796/?originalSubdomain=uk" target="_blank"><u>Demmie Apte</u></a> (Product Manager – BossAlien)</li><li><a href="https://www.linkedin.com/in/mariacamenzuli/" target="_blank"><u>Maria Camenzuli</u></a> (Software Engineer – BossAlien) </li><li><a href="https://www.linkedin.com/in/sonjakangas/" target="_blank"><u>Sonja</u> <u>Angesleva</u></a> (Lead Product Manager - Zynga)</li></ul></li><li>18:50 - Panel discussion featuring<ul class="ee-ul"><li><a href="https://www.linkedin.com/in/jetangeline-carman-5348b4b" target="_blank">Jet Villaflor</a> (Lead Experience Designer - Zynga)</li><li><a href="https://www.linkedin.com/in/elvangulec/" target="_blank"><u>Elvan Gulec</u></a> (Product Manager - Gram Games)</li><li><a href="https://www.linkedin.com/in/kristinegreaves/" target="_blank"><u>Kristine Braid</u></a> (Senior Producer - NaturalMotion)</li><li><a href="https://www.linkedin.com/in/demmie-apte-2809796/?originalSubdomain=uk" target="_blank"><u>Demmie Apte </u></a>(Product Manager – BossAlien) </li></ul></li><li>19:05 - Audience Q&amp;A </li><li>19:20 onwards - Networking with food and refreshments</li></ul><p>Zynga Studios actively cultivate a culture of diversity, creativity, and growth in the pursuit of their core mission: Connecting the World Through Games. Named the #1 Mobile Games Company by PocketGamer in 2019. </p><p><strong>About NaturalMotion &amp; BossAlien:</strong> Our goal is to wow people with creativity and technology. We take pride in making titles that reach a large audience and in creating communities that last. In 2018, Zynga announced a multi-year licensing agreement with Disney to develop and publish new mobile games in the Star Wars™ universe. We're very proud and excited that our teams at our London and Brighton studios will help lead that charge. Winners of one of the Best Places To Work in the UK video games industry, at the Gamesindustry.biz Awards.</p><p>Find out more about us here <a href="https://www.naturalmotion.com/" target="_blank"><u>https://www.naturalmotion.com</u></a> &amp; <a href="https://www.bossalien.com/" target="_blank"><u>https://www.bossalien.com</u></a></p><p><strong>About Gram Games:</strong> We have one goal, and one passion: to have fun, and to turn that fun into top-notch games played by hundreds of millions of players around the world. Since our founding in 2012, we have worked to take that passion and build a company culture around it. With studios in both London and Istanbul, we joined the Zynga family in June 2018. </p><p>Find out more about us here <a href="http://gram.gs/" target="_blank"><u>http://gram.gs/</u></a></p><p><strong>About PowerToFly's Events: </strong>All RSVP'd attendees are welcome, regardless of race, color, religion, national origin, gender identity, pregnancy, physical or mental disability, or age. If you require accommodation to fully participate in this event, please email hi@powertofly.com, and we will contact you to discuss your specific needs.</p><p>Find out more about us here <a href="http://powertofly.com/" target="_blank"><u>http://powertofly.com</u></a> </p><p><em><strong>Unfortunately, PowerToFly and it's partners cannot admit outside recruiters to this particular event. Please email hi@powertofly.com if you have any questions about this policy.</strong></em></p><p><strong><a href="https://powertofly.com/privacy" target="_blank"><u><em>Privacy Policy:</em></u></a> </strong><em><strong>PowerToFly Inc. ("PowerToFly," "we," "us" or "our") values your privacy. This Privacy Policy ("Privacy Policy") describes the types of personal information we obtain through our website at <a href="http://www.powertofly.com" rel="noopener noreferrer" target="_blank">www.powertofly.com</a> (the "Site") and in connection with our related events and services, how we use the personal information we obtain and with whom we may share it. We will refer to our Site and related events and services together as the "Services."</strong></em></p>
READ MORE AND DISCUSS
Show less
Loading...