GET EMAIL UPDATES FROM POWERTOFLY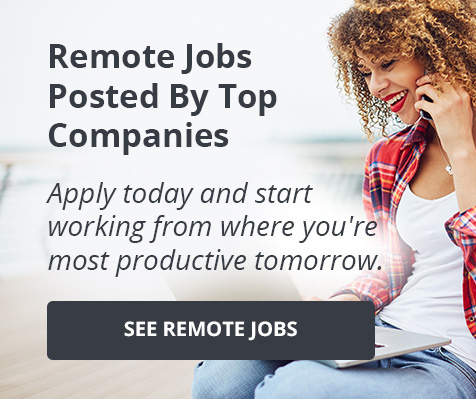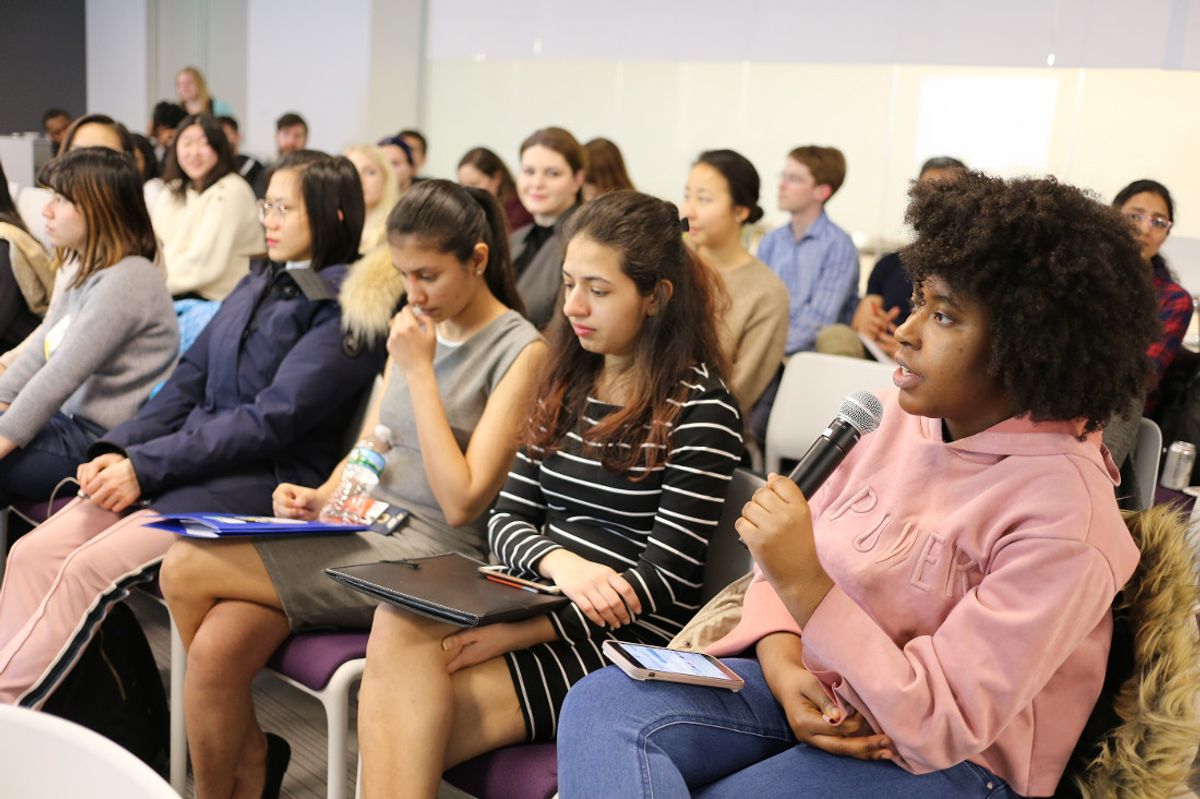 Wayfair Inc.
Below is an article originally written by Liz McQueeney at PowerToFly Partner Wayfair, and published on April 12, 2019. Go to Wayfair's page on PowerToFly to see their open positions and learn more.
Our Engineering department at Wayfair spans two countries and more than 2,300 people. Discovering the interesting paths some of them have taken into tech can seem daunting given the numbers, so our Talent team chose to start local and host an exciting event for Boston students.
"How She Got There", hosted at Wayfair's Boston headquarters, provided an opportunity for local students to learn from women on a variety of our software engineering teams. Each woman shared her journey, plus career advice, to a group of attendees who came from more than 15 different universities. These students left feeling inspired and educated about making the transition from university to the tech industry as a software engineer.
"I had the opportunity to attend Wayfair's How She Got There event and absolutely loved hearing everyone's stories. Thank you for hosting this incredible and important event!" – Attendee from Boston College
Getting to Know Our Speakers
Our four speakers are currently part of the Wayfair Engineering team, and each have a different career path which diversified the discussion. First up, Rebekah Heacock Jones, a Senior Engineer on our Pricing and Profitability team, discussed how after a few stints as a technical product manager, internet censorship researcher, educational tour guide, and nonprofit co-director, she finally turned to engineering two and a half years ago and regrets nothing.
Next, Katherine Tabinowski, part of the same Pricing and Profitability group, spoke about how after working in the e-commerce and marketing worlds, she found an unexpected passion for coding through fashion blogging, and pivoted into tech to start a new career in engineering.
Tasneem Sirohiwala, Associate Director in our Transportation Engineering team, shared how she was inspired by how architectural drawings transform into real life structures and their similarities with building creative software solutions.
Lastly, Lindsey Bleimes, Director of Engineering for our Catalog Systems Department and most recently at SXSW, shared that with a degree in Computer Science, she started writing logistics software for a Navy contractor. Since then she's taken a few career gambles, including changing industries, taking a step back, and moving from Washington D.C. to Boston. She also moved to Berlin to ramp up our software engineering team in Europe, which is now more than 250 people strong!
Key Takeaways We Learned
During the event, we heard each speaker's personal journey, as well as career advice for women studying computer science and finding work in the technology industry.
Take risks:

Change is scary, but the industry evolves quickly, so change can be a low-risk move. Don't be afraid to take a chance, because no one decision is likely to make or break your career. Remember that agile development is a great framework not only for creating software, but also for life.

Be curious:

Always seek to learn new things and don't accept the status quo – you'll grow by questioning and developing new ideas.

Keep an open mind:

Don't be afraid to take on a new challenge and open yourself up to new opportunities you hadn't planned for.

Build your network:

Attending events, like "How She Got There", is a great way to meet people you can learn from. Always take the opportunity to grab a coffee and chat with people to learn about new perspectives and develop a network for your career growth.

Your mental health is important:

Focus on taking care of yourself in order to perform your best.

Your career path and your journey are unique:

There will be several twists and turns throughout your career that are impossible to predict, but everything happens for a reason and everyone's journey is different. Swim in your own lane!
"How She Got There" was such a successful event, inspiring many women in tech to pursue their own journey. We'll be hosting another event in June, and we've recently been involved in sponsoring events such as TechTogether Boston, Boston's largest all-female and non-binary hackathon. The hackathon aims to bring together and empower femme and non-binary individuals interested in tech. If you're interested in more initiatives and are keen to join the Wayfam, apply here!
READ MORE AND DISCUSS
Show less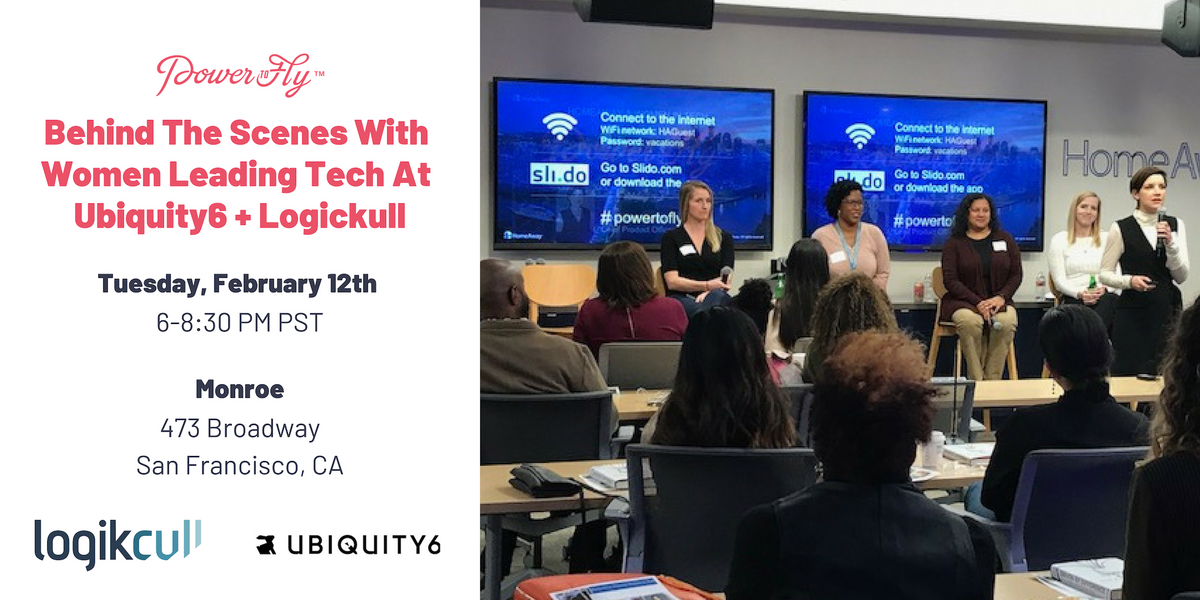 In Person Events
Live in the San Francisco Bay area and want to attend? Email hi@powertofly.com to be considered for an invite.
For our first event in San Francisco of 2019, PowerToFly is hosting a free evening of tech talks featuring women tech leaders from some of San Francisco's fastest-growing startups. If your New Year's resolution is to step up your networking game, introduce yourself to more of your peers or, perhaps, find your dream job, you won't want to miss this event.
Held at the elegant and intimate event space Monroe, this private event will include product demos, panel discussions, an audience Q&A, and of course, plenty of time to network with your peers over food and drinks. Be sure to RSVP today - space is limited!
Featured startups include:
Logickull is a secure, cloud-based solution that helps law firms and organizations of all sizes solve the expensive, complex, and risky challenges associated with eDiscovery, internal investigations, and open records response. Logickull is trusted by the Fortune 500 and the governments of the biggest cities in the world. Their software has helped to save a pack of wolves, defend the women of the Olympic Gymnastic team, and help the little guy get a leg up on the Goliaths of the industry.
Ubiquity6 is working on some of the most compelling challenges in computer vision and augmented reality by turning any location into a space for real time, shared AR and VR experiences. Their mission is to bring people together in physical spaces by building a platform to enable persistent, massively shared augmented reality experiences. Ubiquity6 is funded by Benchmark, Kleiner Perkins, Index, First Round and Google's Gradient Ventures.
Agenda (Subject to Change):
6:00pm - Check-In & Networking over Food & Drinks
6:30pm - Event Kickoff from PowerToFly's CoFounder & President Katharine Zaleski
6:35pm - Product Demos, Panel Discussions, and an Audience Q&A featuring women tech leaders from Logickull and Ubiquity6.
7:25pm - Networking continues over Food & Drinks
The event will be held on Tuesday, February 12th from 6pm to 8:30pm at Monroe, located at 473 Broadway, San Francisco.
About our Events: All attendees who RSVP are welcome, regardless of race, color, religion, national origin, gender identity, pregnancy, physical or mental disability, or age. If you require accommodation to fully participate in this event, please email hi@powertofly.com, and we will contact you to discuss your specific needs.
Unfortunately, PowerToFly and its Partners cannot admit outside recruiters to this particular event. Please email hi@powertofly.com if you have any questions about this policy.
READ MORE AND DISCUSS
Show less
Loading...