GET EMAIL UPDATES FROM POWERTOFLY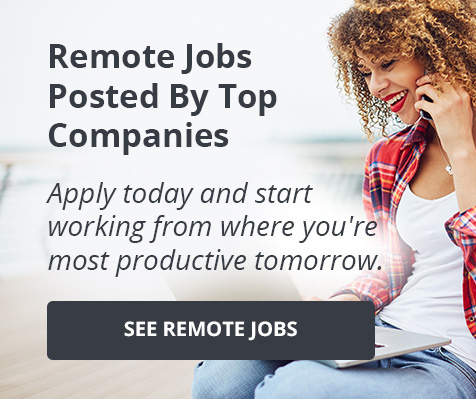 Women at Work
Legal barriers for women in tech have grown, thanks to some bi-coastal knowledge sharing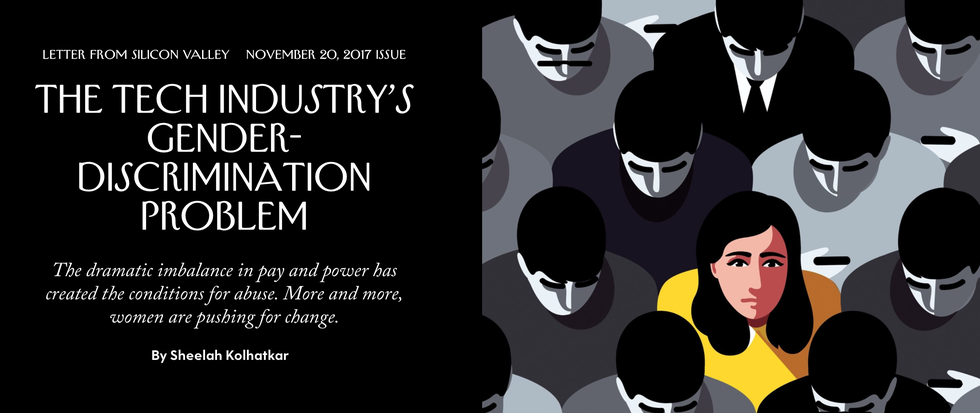 Yesterday, Sheelah Kolhatkar, released her piece for this week's New Yorker that digs into why gender disparity is so prevalent in tech. It's a juicy read, and I'm a big Sheelah fan. I ate up her book Black Edge last winter that looked into how hedge funds ultimately get away with insider trading. I urge you to read Sheelah's entire story - it's long but worth it. In the meantime, I'm highlighting one of the more revelatory parts that details why it's so hard for women in tech to speak up about the discriminatory practices they witness.
"...in recent years in Silicon Valley there has been an enormous increase in the use of arbitration clauses in employee contracts—a legal strategy pioneered by Wall Street firms..."
The paragraph I lifted the above quote from follows and you can read Sheelah Kolhatkar's entire piece here.

"Meanwhile, the tech industry continues to erect barriers to legal action. A recent study by the law firm Carlton Fields Jorden Burt found that in recent years in Silicon Valley there has been an enormous increase in the use of arbitration clauses in employee contracts—a legal strategy pioneered by Wall Street firms, whereby disputes such as harassment must be settled through arbitration rather than litigated in federal court. The arbitration process is both shielded from public scrutiny and generally considered more favorable to employers. Tech companies have also embraced the use of employee confidentiality and nondisclosure agreements. Ostensibly, such agreements exist to protect company secrets, but when they are too broad they prevent employees from comparing salaries or talking publicly about their experiences at work. One former Google employee told me, "I wish we could have a twenty-four-hour moratorium on N.D.A.s, because that day would rock the tech industry."



United Technologies
Are you looking to return to work after a career break? If so, the team at PowerToFly would like to invite you and a select group of engineers to an exclusive webinar to learn more about United Technologies exciting and innovative Re-Empower Program.
Experienced professionals sometimes take a career break for a variety of personal and professional reasons. Returning to work after an absence of two or more years can seem daunting. To help with this transition, United Technologies' Re-Empower Program is designed specifically to help you bring your knowledge, experience and creativity back to the workforce. We see your potential and want to help you to continue your professional journey.
To qualify for the Re-Empower Program, candidates should:
Be on a voluntary career break of two or more years
Have more than five years of professional work experience
Have an interest in returning to a full-time position
Have strong problem-solving and analytical skills
For engineering roles, an engineering-related degree is required.
Find out how to apply for one of the many positions United Technologies has across the country. Along with a behind-the-scenes look at some of the many products United Technologiesis responsible for, the United Technologies team will leave time to answer questions about their culture, the workload and a full introduction into United Technologies' new Re-Empower program.
Speakers include:
Dr. J. Michael McQuade - SVP, Science & Technology, United Technologies (United Technologies Re-Empower Program Executive Sponsor)
Mary Lombardo - VP Innovation and Research, United Technologies Climate, Controls, and Security
Bridget Sheriff, Executive Director, Engineering, United Technologies Aerospace
Milena Berry - CEO, Co-founder & mom of four, PowerToFly (moderator)
This event is invite only; contact our team through the event registration page to request access.
Loading...