GET EMAIL UPDATES FROM POWERTOFLY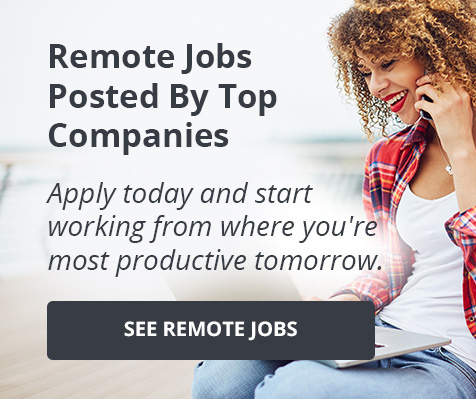 33Across
Blair Pecka Shares How Courage and Passion Will Get You Far
Below is an article originally written by PowerToFly Partner 33Across, and published on September 22, 2017. Go to 33Across' page on PowerToFly to learn more.
No risk, no reward – that's the theme of this Friday Fives. Blair Pecka shares her career journey into product management and how determination and hard work led to her recent promotion to vice president of product. We'll also learn about product management misconceptions and one of her all-time favorite movies.
How did you break into Product Management?
I started out as an Account Executive for a local television affiliate in Upstate NY. When the television industry started evolving and moving online I became fascinated with the concept of digital advertising. With that, I packed my bags and moved to NYC. I worked for companies focused on building out custom creative solutions for top brands, agencies, and publishers. From there, I transitioned rather organically to various product roles spearheading the strategy and build-out across of varies platforms and technology. I didn't know where my career would lead then but I knew every opportunity was a chance for me to learn and evolve.
Product management certifications courses are becoming popular. What's your opinion on these courses vs. on-the-job training?
Ultimately, you'll want to have a balance of both. There are benefits to certifications and courses; they can provide you with valuable frameworks that can be applied throughout your career. I feel strongly that the value you obtain from on-the-job training is irrefutable. When you're living it first hand, your mistakes and your successes are real. These experiences shape who you are and mold your career path.
As the Vice President of Product, what is your biggest challenge?
By far the biggest challenge is being everywhere at once. Product is at the intersection of where all the groups within the organization come together. My role works very closely with engineering, operations, sales, and marketing to ensure not only that our products launch successfully but that we are also available to provide additional support when it is needed most.
What is the biggest misconception people often have when it comes to product management?
The biggest misconception is that product owners are the same as project managers. While sometimes product owners may need to put on their project management hats, it's not fundamentally apart of a product owners role and responsibilities.
What movie do you watch every time it comes on tv?
Independence Day. Hands down! One of my favorite quotes to this day is, "I could have been at a barbecue!"
READ MORE AND DISCUSS
Show less
33Across
Alison Discusses All Things Product, and Her Last Vacation
Below is an article originally written by PowerToFly Partner 33Across, and published on March 16, 2018. Go to 33Across' page on PowerToFly to learn more.
The best products are a result of a team who knows project management well. Alison Connard, our Director of Product Management is no exception to this rule. Bringing a wealth of experience, Alison works closely with a number of teams including our Engineering and Marketing teams to ensure that 33Across' product offerings are competitive and commercialized successfully. For this edition of Friday Fives, Alison gives us insight on how she got into product management, the skills needed for the role, and where her last vacation was.
How did you get into product management?
I started my career in various ad operations roles, some of which worked very closely with publishers. I learned the ins and outs of advertising technology and decided that I wanted a role that involved developing products that would help publishers effectively monetize their content.
Is there a certain skill-set you have that you believe makes you great at product management?
Starting out in ad operations has helped shape my product management skills. In order to holistically manage a product you need to be able to wear various hats and not be afraid to dig into other areas of the business that aren't necessarily your focus. This is something ad ops teams know all too well.
Is there an ideal product that you would like to see developed?
I would like to see products developed that more effectively address the problem surrounding capturing quality consumer attention. This is critical as digital consumption becomes increasingly fragmented. Truly reaching consumers at the right time, with the right message, is ultimately the solution. Using myself as an example, I do most of my browsing on my smartphone. I prefer to be reached there, with contextually relevant product offers and a limited number of quality ad executions that don't disrupt the overall experience.
In your experience, what factors make a project successful?
Carefully curating who needs to be involved, knowing the goal of the project as well as the expected results makes a project successful. It's also important to not just move on to the next project once the current one is complete. While nothing is ever perfect, incomplete products are sometimes launched. Taking a step back to figure out the things which guarantee long-term success is key. In all, I enjoy the complexities of product management. It's a delicate balance between revenue, business needs, user experience, and resources. Never a dull moment!
How did you spend your last vacation?
Our yearly family ski trip to Stratton Mountain with my siblings, nieces and nephew. It's the one week a year I typically ski, so I make the most of it and usually return very tired and worn out, but totally worth it!
READ MORE AND DISCUSS
Show less
Loading...