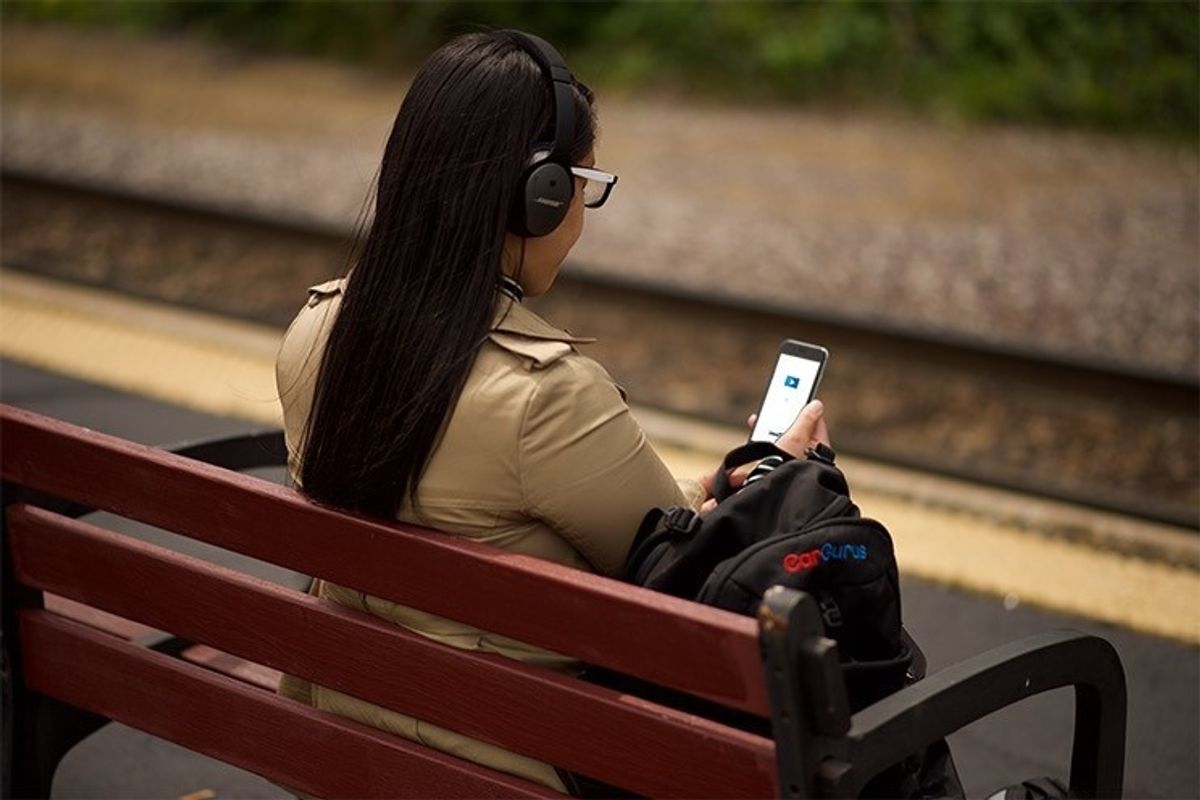 Photo Credit: Fernando Diaz
CarGurus
Below is an article originally written by Anacany Gardner, M.S., at PowerToFly Partner CarGurus, and published on July 11, 2019. Go to CarGurus' page on PowerToFly to see their open positions and learn more.
At one point or another, we all have that moment when we realize that we're not exactly where we want to be in life. We may feel stagnant in our careers or maybe just feel like we're at a standstill. For me, that moment materialized the day I turned 30 in the summer of 2013. That Fall, I applied to and got accepted into Northeastern University as an adult learner (go Huskies!). I obtained my Bachelor's degree in 2015 and keeping that momentum, my Master's degree in 2017.
If you're anything like me, you love learning and you're constantly thinking up ways of becoming a better version of yourself. You're aware that personal development builds self-confidence, which in turn leads to success.
Ever since I graduated, I've made it a point to learn something new every day. Whether it's getting my hands on an e-book on compensation or self-studying at home for the Professional in Human Resources certification exam, my brain is always active and I'm always up for learning new skills.
I've had my eye on LinkedIn Learning for quite some time, but I couldn't quite justify the price tag that came along with it. You can imagine my surprise when I found out that I would be part of the pilot group for a LinkedIn Learning subscription through the awesome company I work for, CarGurus.
For those of you who aren't familiar with LinkedIn Learning, the platform offers bite-sized, high-quality and easy-to-digest courses led by industry experts, some of which you can watch in under 30 minutes. What's not to love about that?
Once I heard the news, I quickly bookmarked several courses, queuing up my course list within minutes of signing up like someone trying to binge watch a show on Netflix before their free trial ends. In the first week alone, I watched over 10 hours of video!
The first thing worth noting about LinkedIn Learning is the wide selection of courses available. Want to learn WordPress so that you can start a blog? Want to learn all about podcasts so that you can start one about…cats? How 'bout taking a deeper dive into Google Analytics, conflict resolution, or time management? The learning opportunities are endless, and I was SO there for it!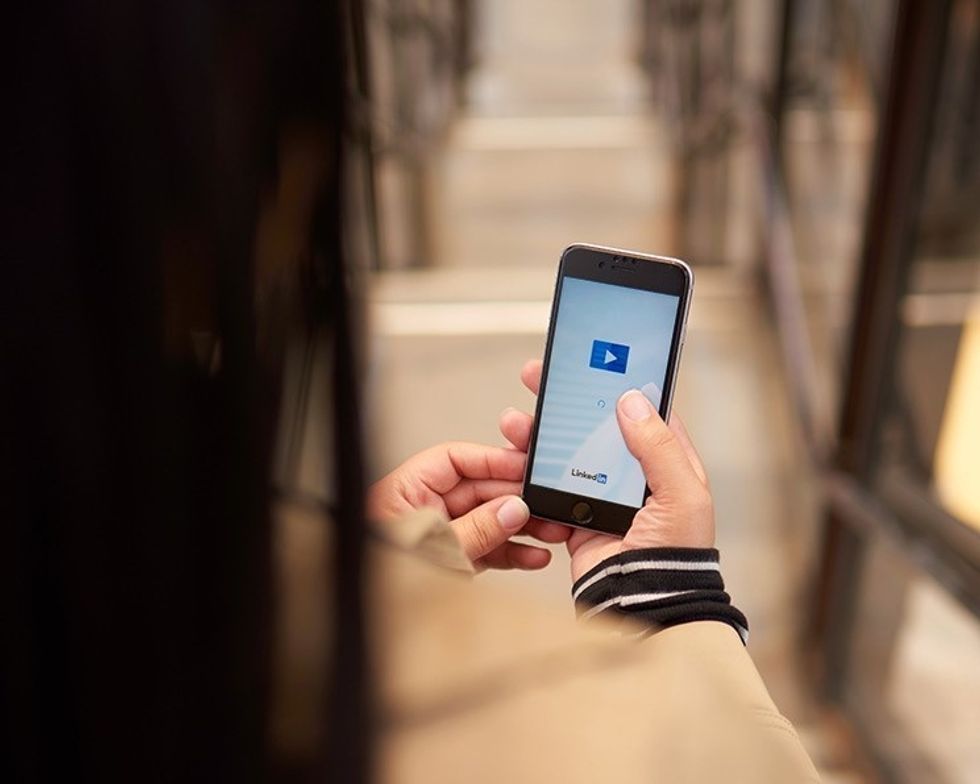 The second thing worth noting is the ease of use. You can watch a course from your mobile device, download it for offline access, and easily pick up where you left off if you can't complete it in one sitting. That's perfect for a commuter like me, who takes the train to and from Cambridge every day.
And lastly, once you complete a course, you can add it to your LinkedIn profile and show the world your commitment to learning!
My advice to you? Step out of stagnancy and take advantage of tools like this to personally develop yourself. The way I look at it, any time you invest in your own personal development is time well spent.
Here's the kicker (and this part only applies to my fellow Gurus, of course): CarGurus is rolling out LinkedIn Learning to all of its employees. Read that again. The leadership team here at CarGurus has generously agreed to purchase licenses for each individual employee. That's huge! Now, there's really no excuse not to learn JavaScript, C++ or Python. If you're left-brained and tend to be more creative/artistic, how does screenwriting, Photoshop, logo design or music theory for songwriters sound? My hope is that after reading this, you're intentional and commit to leading yourself. Bookmark what speaks to you like I did and queue up that course list so that you, too, can learn something new every day!
READ MORE AND DISCUSS
Show less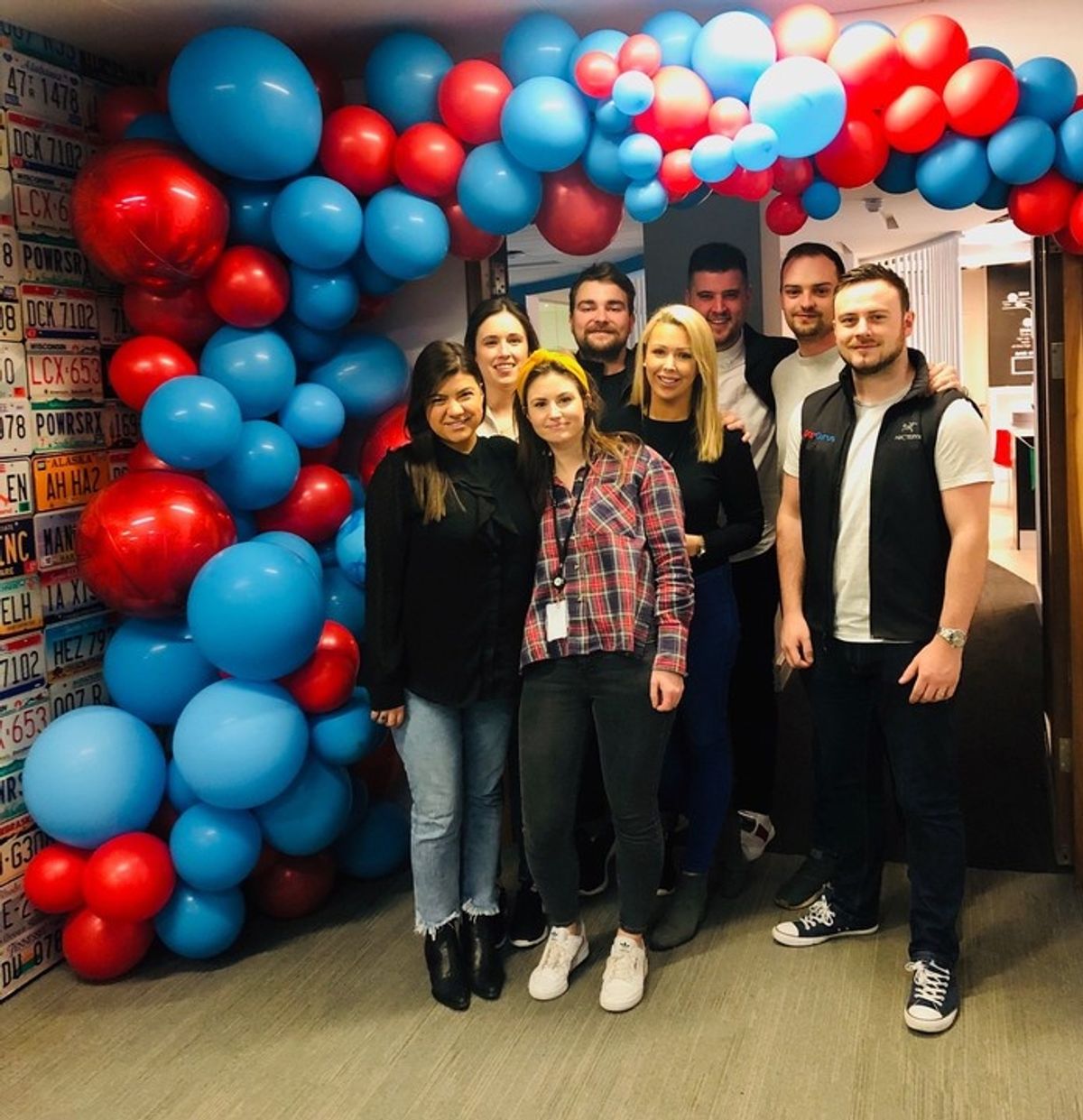 CarGurus
Below is an article originally written by Kate Kalil, Account Executive II, EMEA, at PowerToFly Partner CarGurus, and published on April 4, 2019. Go to CarGurus' page on PowerToFly to see their open positions and learn more.
Can I let you in on a little secret? I've never traveled abroad. And, man, I hate Guinness.
I met Wendy Harris, our Vice President of European Sales, at the August Women in Sales Event hosted at CarGurus. Wendy gave an inspiring presentation in which she shared insights into her career path, what she looks for when hiring sales people and challenges that she faced personally and professionally. One of the topics she spoke about was an opportunity she had to step out of her comfort zone and join a growing team and learn something new. She described this opportunity as the path less traveled. In the midst of her presentation, I started to think about my own experiences.

My heart beat strong in my chest as I started to ask myself: When was the last time I stepped out of my comfort zone? Was I too comfortable? Was I truly challenged? Was I flexing any new sales muscles? Or just doing the same old song and dance that's worked for me?
The last time I felt out of my comfort zone was the day I walked into this office to start my new job, over 2 years ago. A sales job unlike my previous, in a traditionally male-dominated industry, I was wildly intimidated. I spent my first few months on the phone with a weak pitch and a shaky voice. I felt out of place and my quota attainment was nothing to be proud of.
In order to conquer the intimidation that I experienced, I came in early and stayed late in order to perfect my pitch. I shadowed our best reps, took notes on industry jargon and scoured the prospecting queues. Within a few months, I had found my groove and was performing like the salesperson that I knew I was. If I had never been out of my comfort zone, I'm not sure that I would have ever evolved in the ways that I did – I don't know if I would have achieved the same success without the setback.
When Wendy presented the opportunity to do an expat assignment in our Dublin office – everything inside of me told that I would never be able to do that. I had never been to Europe, had never lived more than 45 minutes away from my family and I was happy and content doing what I was doing here.
That's when it hit me. Again, I found myself content with being comfortable, even more so than when I first started at CarGurus. This opportunity in Dublin would push me so far out of my comfort zone, personally and professionally. I would come away from it with new knowledge, different sales tactics, a fresh perspective on a new addressable market, new friends, increased confidence in my skills and finally a passport stamp.
So, I applied. I poured over information on our UK market, compiled countless questions for my interviewers, spent time with former and existing expats and spent hours preparing for the interviews. Once I realized that I wanted this, I approached it with the same tenacity and perseverance that I approached my sales.
When the role was offered to me, it became extremely surreal. I have no idea what to expect; I'm both excited and scared at the same time. But what I do know is this – without being out of my comfort zone two years ago when I joined this company, I would have never been pushed to achieve the goals that I have achieved today – I would never have learned what I have, and I certainly would not appreciate the immense growth that has happened.
CarGurus has given me much more than a paycheck. They've taught me about myself – my abilities to learn, grow and evolve. They have given me an incredible opportunity to experience a new challenge in a new country, selling to a foreign market.
I will be greatly out of my comfort zone – but the most important thing I've learned thus far, from Wendy and from my own experience, is that with great risk comes great rewards.
READ MORE AND DISCUSS
Show less
Loading...