GET EMAIL UPDATES FROM POWERTOFLY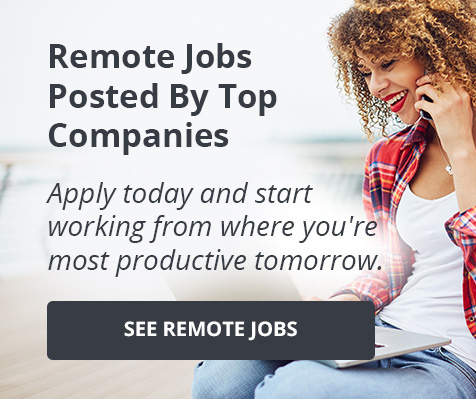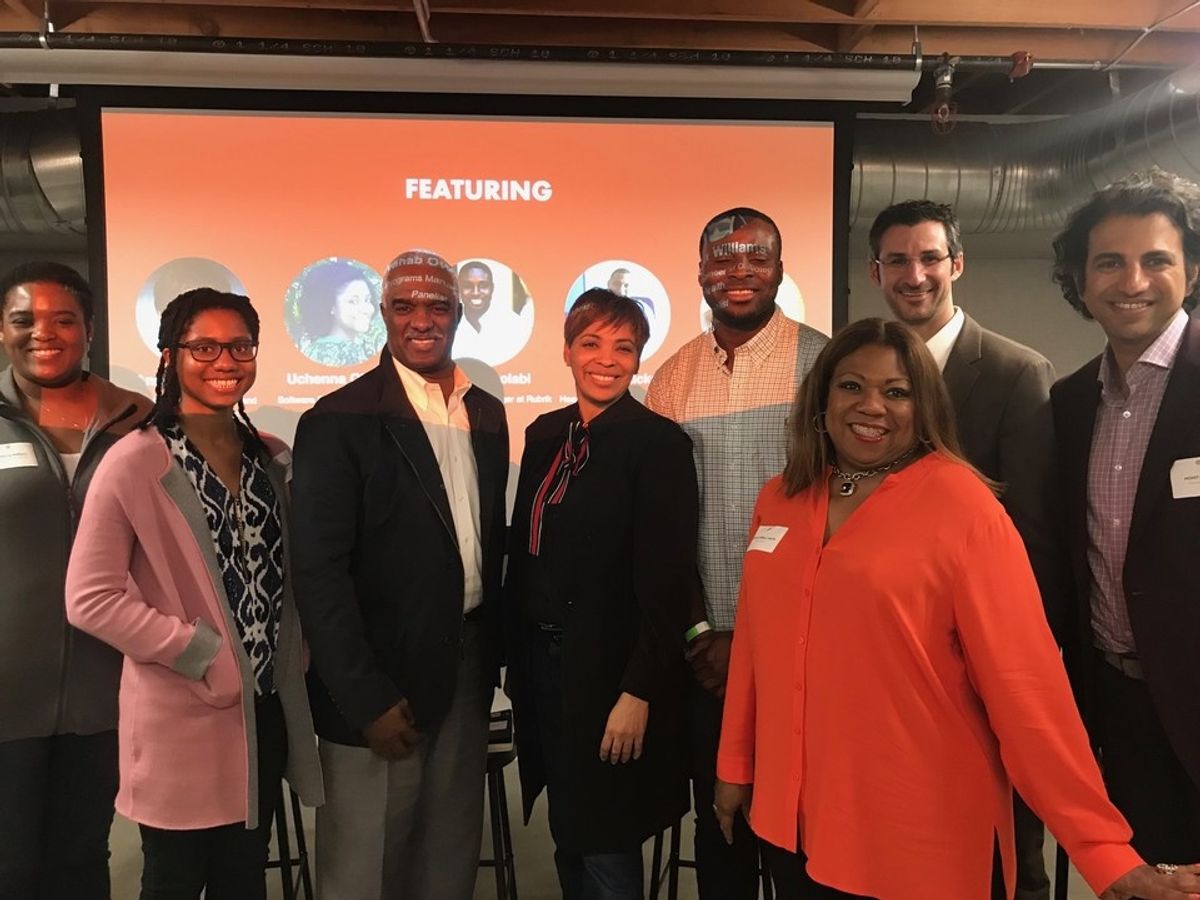 Myself along with Karat Founders and Real Talk: Diversity in Tech panelists at Chan Zuckerberg Initiative
Karat
Below is an article originally written by Portia Kibble Smith at PowerToFly Partner Karat, and published on December 4, 2018. Go to Karat's page on PowerToFly to see their open positions and learn more.
Why I joined Karat
I met Mo Bhende, one of the co-founders of Karat, when he was in business school at Wharton. At the time, I was about 20 years into a career advising companies on how to recruit and retain diverse talent. Mo and I stayed in touch after he began his career at Microsoft. When he and Jeff Spector decided to start Karat, they shared with me their commitment to diversity and inclusion. They wanted it to be an integral part of the company from the beginning. I've observed that the companies that succeed in creating diverse and inclusive teams do so early on -- yet this is rare. Usually this focus comes much later.
Mo and Jeff aimed to create a technical interviewing solution that enabled companies to interview more and eliminate the barriers that previously stood in the way of diverse candidates -- like resume bias. They also wanted to ensure that their teams were diverse in ethnicity, gender, experiences, age, sexual orientation, geography, education, and more.
We've created an inclusive working environment and culture
I've done MBA and executive recruiting for dozens of companies and advised them on their D&I initiatives. This experience helps shape our programs and strategies at Karat. Our team members have an appreciation for the insight I can provide to clients as I've seen approaches to recruiting and retaining diverse talent change over the decades at major firms like Xerox, IBM, and Sprint. Amassing decades of experience, I'm probably one of the oldest team members, yet it doesn't feel that way.
We all believe that diversity in experiences and backgrounds makes us richer and more creative in how we innovate to create a better way to do something that's always been done -- interviewing. Advice to my mature counterparts here: Age is what you make it. It's important to support yourself with thought leaders young and old.
Equality, access, and opportunity for all are core to Karat culture. And it shows. For one, geographic location isn't a limitation. I live in Kansas City and Karat is headquartered in Seattle. We have employees from New York to San Francisco and our network of Interview Engineers work from anywhere in the world. Even though I am far away from many of my colleagues at times, we stay connected. It never feels like we are separated from the larger group.
Real Talk: Diversity in Tech
When advising companies on D&I strategies, I've noticed a common thread in companies that are most successful: they really listen to the underrepresented minorities who are truly impacted by having -- or not having -- a diverse and inclusive company and culture. What better way to find out why diversity in tech remains a challenge than to talk with the people affected? So, at Karat, I was able to create a venue to hear from and share the voices of underrepresented minorities in tech through our event series "Real Talk: Diversity in Tech."
We began this event series with Snap in Los Angeles in late 2017. Since that time we've partnered with Chan Zuckerberg Initiative, Indeed, Convene, American Express, and WeWork. In 2019, we're looking forward to partnering with Dropbox, Microsoft, and more tech leaders that share our vision and understand the importance of making these voices heard at our "Real Talk" events.
Leaders in talent acquisition, D&I, and software engineering attend to listen, engage, and be an part of the change that can ensure that everyone has an opportunity to be a part of this industry. When they leave the event, they're armed with knowledge that will help them start and be a part of conversations that can lead to change.
Why I've stayed at Karat
At Karat, we strive to be good to our employees and our candidates. I deeply believe humanity and fairness matter in the workplace, and make it possible to create a strong company and culture. We help our clients apply these same principles. We're able to help them create a more inclusive recruiting approach, capable of creating a diverse talent pipeline. We often advise clients to interview everyone who applies for a software engineering role; don't create limitations around your "targeted school" or "current company" list. Great candidates can be found everywhere and could be hiding in plain sight. At the end of the day companies want the best software engineers who can do excellent work no matter where they come from.
We've only just begun
There is plenty of work to do in the diversity and inclusion in tech. A day doesn't go by without a company being exposed for the results of a non-inclusive culture and a homogenous environment. But trust me, there have been improvements in the last few decades.
I stay at Karat because of our commitment to change the complexion of the technical teams – both as software engineers and leaders by helping our clients create inclusive hiring strategies that help them hire candidates with most potential and greatest ability to perform on the job. It may take time, but openness, focus, and determination will get us there.
READ MORE AND DISCUSS
Show less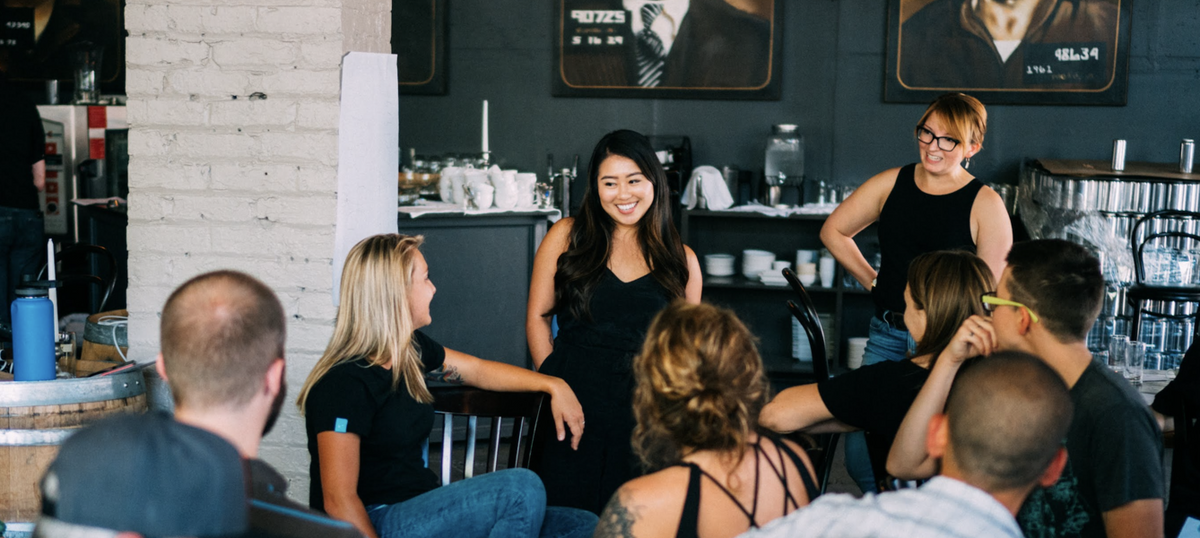 Irena Lam and Sheilin Herrick at the Summer 2018 Karat Offsite. Photo credit to the incredible Andy Leong.
Karat
By Sheilin Herrick
Below is an article originally written by Sheilin Herrick at PowerToFly Partner Karat, and published on October 30, 2018. Go to Karat's page on PowerToFly to see their open positions and learn more.
After my first meeting with Karat co-founders Mo Bhende and Jeffrey Spector I was interested at least and all-in at most. They were doing something different, something that mattered and had the opportunity to change the course of lives. Interviewing may sound like a simple way to make software engineers' and recruiters' lives easier, but doing it with humanity in mind, fairness as the goal, and rigor as the standard is hard -- and necessary. Interviewing is the gateway to a good job. Improving it can change countless lives.
Mo and Jeff's passion for the business is palpable and the problem Karat is solving is real. When I recapped the meeting with my husband he said, in a very prophetic kind of way, "these are your people. Don't even talk to anyone else. This is where you should be."
Leading marketing at Karat wasn't my only job opportunity at the time. However, I'm reminded every single day of why it was (and is) the right choice. I wanted to do something different, something more fulfilling, something with a crystal clear north star. So here's why I joined.
Seattle's best kept secret
It was serendipitous that I found Karat. They had a solid product market fit. The company had built an impressive book of business by strategically direct selling to the right prospects, client testimonials, and word of mouth. Karat had it all. Real problem + proper product market fit + real working solution = marketer's dream come true.
No one needs another recruiting tool
Prior to accepting my offer, I reached out to Melissa Minor, an experienced technical recruiter. I tried to explain to her what Karat was in order to get her feedback and advice, which would surely be useful to me as the company's first head of marketing. I clearly failed.
"Oh my God, no one needs another ATS type tool that thinks it can find candidates for you." She continued, referring to recruiting tech talent, "it's especially bad in Seattle and San Francisco. Someone has to come up with a better way."
Addressing this kind of deep frustration is what marketers live for.
So I asked, better prepared to describe the problem, "well, what if I told you you didn't have to do those first-round interviews anymore? You could just get the qualified candidates onsite. What if someone else did it and was actually better at it?"
She responded, "yeah, that would be amazing, if someone could actually do that."
So there I had my answer. I had to join Karat.
Pouring marketing fuel on the fire
I wish I could show you the graph of our inbound lead and pipeline development activity since we started working with local journalists to get a little coverage, developing content, promoting it, and integrated it into our sales prospecting approach. I can't. But trust me, it's good. It's "up and to the right" to the max. We haven't even scratched the surface.
Now, the challenge is to focus. We have so many great stories to tell, which ones do we keep to hold close, waiting for the right time, and which ones do we tell now? Inclusion strategies? Just how much power should you give AI in the hiring process? How much candidate experience really matters for retention? We can talk about all of it. Most days it's very, very hard to know which is the right direction to focus the conversation. But we're figuring it out. (If anyone wants to talk to me about the story they wish Karat was telling about technical interviewing, hit me up, I'm all ears).
We are removing limitations on economic potential of companies and candidates
As a woman who went to a relatively unknown school, I am quite confident I was on the receiving end of resume bias more than once. I was overlooked, underestimated, and not given the same tools and experiences as other students until much later in my career. For example, I and many of my peers struggled to get an internship, and when I did I found out that it was fraudulent. Try finding a Stanford business undergrad that experienced that (and if you were and did, I want to hear about it).
Working at Karat has allowed me to dive deeper into the issue of economic inequality exacerbated by an inequitable approach to recruiting. I'm not the only skilled person who was overlooked due to resume bias. It's a big problem that affects both companies and candidates.
The average company assesses very few direct applicants. They're the ones that didn't get picked out of a stack of resumes at a career fair or proactively contacted on LinkedIn by a recruiter. They're overlooked. While many companies continue to use archaic selection, sourcing, and recruiting approaches (or, perpetuate those archaic methods with AI), they'll never know if there is a diamond in the rough with incredible potential. By not being assessed, that same talent is experiencing significant limitation of their economic potential.
Setting aside the fact that I'm not a software engineer, I have to wonder: would my career have been different if I were given more shots at an interview with more companies? Yes, almost certainly. Would it be better and easier? For a long time I thought so. Now, I'm motivated by the mission we're on. When you're on a mission, "easy" doesn't matter.
READ MORE AND DISCUSS
Show less
Loading...