GET EMAIL UPDATES FROM POWERTOFLY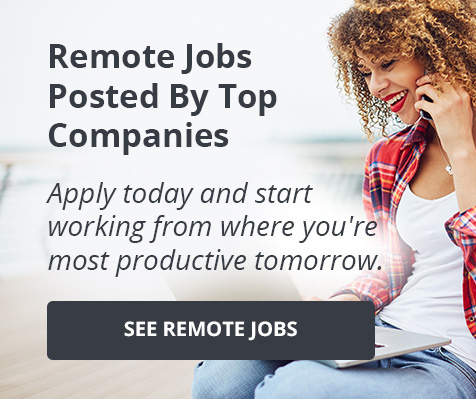 VideoAmp
Advice from VideoAmp's Alyssa Gaudioso
When Alyssa Gaudioso was studying math in college, people used to ask her whether she wanted to go into finance or be a teacher.
Alyssa didn't want to pursue either of those options.
But after graduating, she found herself doing both. She was working as a private tutor while studying actuarial science for an eventual entry into investment banking. She wasn't fulfilled, but felt like she couldn't start a career in computer science—something she'd loved studying in college—because of the toxic culture she experienced in some of her classes.
It wasn't until a chance conversation with a friend, who encouraged Alyssa to pursue a coding bootcamp, that she became fully committed to pursuing her dream career.
Now, as a Senior Software Engineer at adtech company VideoAmp, Alyssa is working to pay that advice forward. We sat down with her to talk about her experience studying computer science as a woman, why she took on her first role at VideoAmp, and how VideoAmp's culture and values create an environment where diverse talent can succeed. She was kind enough to share her top three pieces of advice for other women considering careers in male-dominated fields with us:
1. Stay confident in your abilities. You are more than smart enough.
Alyssa loved the computer science classes she took in college, but she didn't like the environment she found there. "The further I got into higher division classes, the more I experienced toxic egos. They'd tell me things like, 'You're too pretty to be in these classes.' Someone who I thought was my friend said I was never going to make it as a software engineer," remembers Alyssa.
Her passion for the subject matter got overshadowed by her doubt over the long-term fit. "There was no one like me and I really thought this career wasn't for me," she says.
She found her way back with the help of friends, a bootcamp she chose specifically for its encouraging culture and her own hard work, but she wishes she had been able to stay confident throughout her undergrad career.
"A lot of Software Engineers like to make other people believe that they aren't smart enough to make it in this field. But I always tell people that there are so many tools and ways to learn that it's really an accessible field for anybody, especially nowadays. You don't have to be a genius. You don't have to be the top of the top to get here. You just have to put in the hours of studying and you can do it," she says.
2. Seek out cultures that feel supportive.
When Alyssa was looking for a full-time role after finishing her bootcamp, she knew she wanted to end up in a place that was the opposite of what she'd experienced in college. VideoAmp felt like that to her.
"It doesn't matter what level you are or what your background is, everyone is willing to listen to each other's thoughts and opinions. There's a focus on what is best for the company, not what a person's title is," says Alyssa of her work environment.
That trusting, encouraging culture is part of why Alyssa is a senior engineer. She joined when VideoAmp had 50 employees (in her two and a half years there, that number quadrupled) and has always taken advantage of the opportunities to jump in and share ideas, even when she was the newest person on the team. She was tapped to join the Front End infrastructure team when it was started and now she works on major features.
Alyssa likes that VideoAmp cares about hiring diverse teams and supporting them because she believes having different perspectives makes for a better team and better outcomes. "It's important to have more women in STEM overall," she says, "The mindset that men are better at math is harmful."
3. Know what you don't know and be unafraid to ask about it.
"I find that when senior or principal engineers don't know something, they're confident in asking questions," says Alyssa, "they're not afraid to come off as dumb." She says she struggled with that early on in her career, but now realizes how much is gained from asking questions.
"Feeling confident in what you know is also feeling confident in what you don't know," she says. "If you stay silent about something, you're never going to learn. Always speak up."
Improving representation is a long game
Alyssa is passionate about encouraging women to join male-dominated fields like computer science. She believes that societal issues can only be solved once the people solving them accurately represent society.
"Initially, I was frustrated. I remember thinking 'Why am I different from any of these men pursuing a career in engineering? Why do I have this extra burden of being a groundbreaker of gender norms in this field?'" says Alyssa. "But after a while, I realized that it's something to be proud of. I hope my story and experience encourages other women interested in engineering to believe in their abilities and commit to making their dream career happen.
If VideoAmp's high-paced, encouraging culture sounds interesting, check out their open roles here.
READ MORE AND DISCUSS
Show less
popular
A Look At The Challenges They've Faced & How Their Companies Support Them
We know that the ratio of women to men in software engineering is overwhelmingly low. Scroll through just about any company's roster on LinkedIn and see for yourself. It's depressing.
If you're not in the mood to engage in that little experiment, just check out this PwC study that found that only 15% of employees in STEM roles in the U.K. are women, and that women hold a mere 5% of leadership roles in the tech sector.
However, we also know that diversity is the top priority for 78% of talent leaders. This is good news for us, because our goal at PowerToFly is to close these gender gaps as quickly as possible — and the more companies that get on board, the faster we can do that.
We partner with companies that are not only committed to diversity and inclusion, but to fostering a sense of belonging for underrepresented candidates once they accept job offers.
In the meantime, we know that the struggle for many women and other minorities in tech is still real, and that being a woman in this male-dominated industry is no cake walk. That's why we invited women engineers at some of our partner companies to share their experiences in their own words.
They shared some of the biggest challenges they've faced as women in tech and how they overcame them, as well as why they feel supported and enjoy working at their current companies.
We hope reading about these experiences will make other women in software engineering realize they're not alone in the challenges they're facing, and that there are lots of companies making strides to better support women in tech. We also hope that reading this will inspire more companies to follow suit, especially given that women leave the tech industry at twice the rate of men.
Hats off to these 7 women and to the companies that support their work!
---
Want to see more great roles at companies committed to recruiting more women in software engineering? Check out our job board!
READ MORE AND DISCUSS
Show less
Loading...