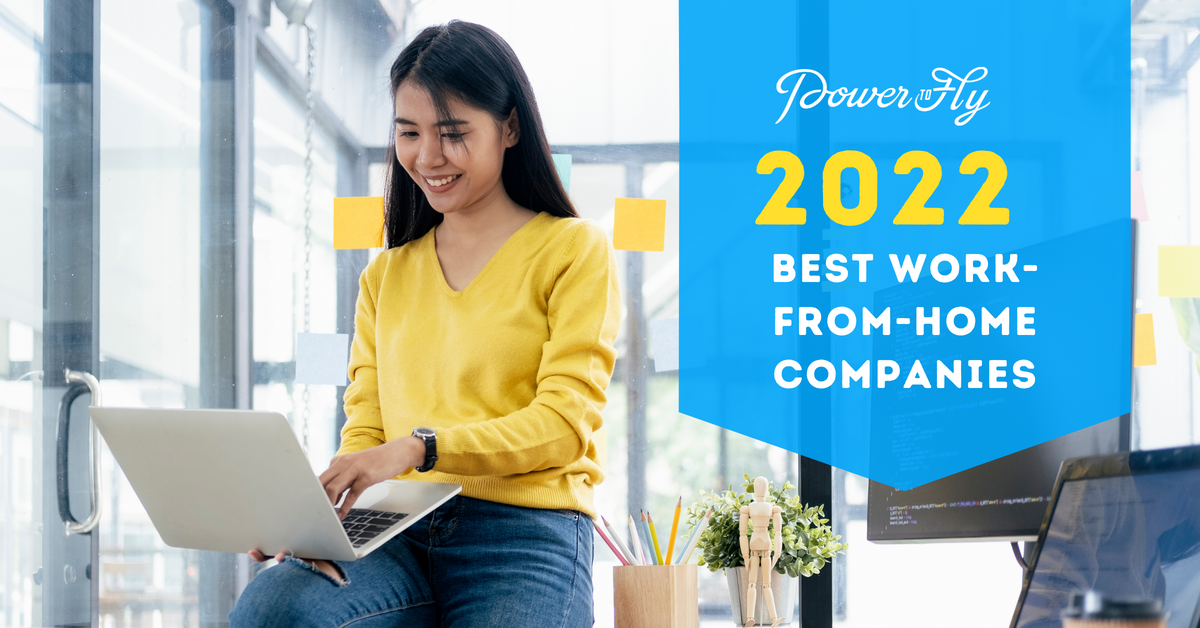 Remote and Flexible Work
Every year, PowerToFly creates a list of the best work-from-home companies. Now that over half of the U.S. workforce is remote, compiling that list was a bit more challenging.
This year, we prioritized selecting companies that are remote-friendly—meaning they have both remote and in-person roles—but they have made long-term commitments to hiring and supporting employees who choose to work from home; and we think they have the perks, values, and organizational framework to allow all employees to flourish in their careers, regardless of location.
Keep reading to see our top 15 work-from-home companies for 2022, along with a description of what they do, why we like them, and who they're looking for.
PowerToFly's Best Work-From-Home Companies 2022:
Bumble—Create a world where all relationships are healthy and equitable

What they do:
Bumble is the parent company that operates Badoo and Bumble, two of the world's largest dating and connection apps with millions of users globally.
Why we like them:
"We're a diverse and international bunch, with over 600 employees working across four key offices in Austin, London, Moscow and Barcelona. We also have employees working in other parts of the world too, including Germany, Australia, Mexico and India."
They believe the best way to create a more equitable and healthy world is by starting within. Uber offers a highly competitive benefits package with benefits that are designed to support you in your health and wellbeing, financial wellbeing, happiness, community, and learning and development.
Who they're looking for:
Product Designers, Developers, Partnership Directors, and more!
Audible—Listen more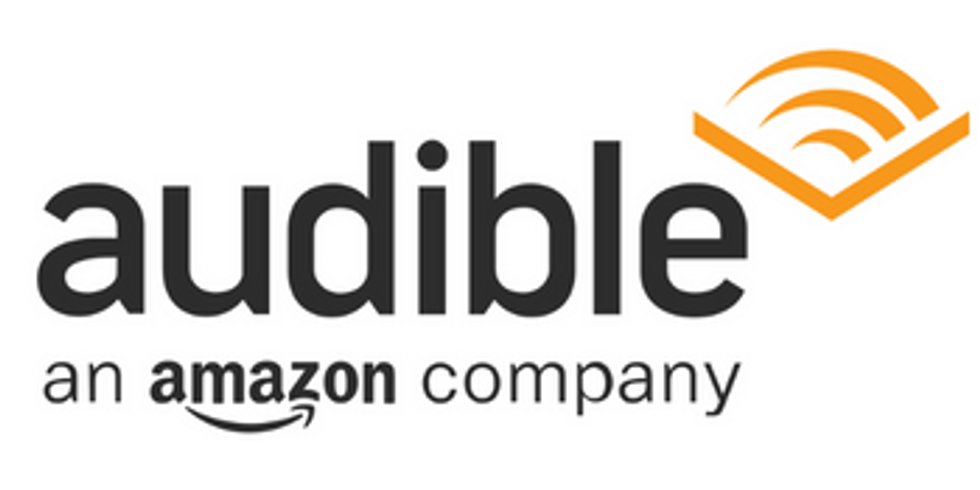 What they do:
Audible is an online audiobook and podcast service that allows users to purchase and stream audiobooks and other forms of spoken word content.
Why we like them:
"Audible's People Principles celebrate who we are and where we've been, and guide the way we work shoulder to shoulder to enhance the lives of our millions of customers." This company offers exciting benefits include wellness reimbursement, fertility coverage, and childcare benefits.
Some of their other benefits include:
Health: Dental and vision plans, life insurance, and the medical plan options that suit individual needs.
Savings: Plan for your future with employer-matched savings accounts.
Stock: We grant our employees Amazon restricted stock units, because we want them to think and act like owners.
Time off: We love what we do but everyone needs the opportunity to hit the refresh button. Take advantage of vacation days, sick days, and personal days to rejuvenate.
Social: From tickets to local events and exciting company-sponsored events, regular outings and team-building events foster our spirit of collaboration.
Amazon discount: As part of the Amazon family, Audible employees are entitled to a discount on products on Amazon.
Fitness: Discounted sports clubs or fitness reimbursements.
Who they're looking for:
Software Engineers, Director of People Analytics, Strategic Advisors, and more!
ServiceNow—Making the world of work, work better for people

What they do:
ServiceNow is a cloud computing platform that delivers digital workflows that create great experiences and unlock productivity.
Why we like them:
"We strive for a fair system of opportunity and treatment for all. Competitive health, wellness benefits, zero-tolerance for any kind of discrimination, and protection from social stigmas such as mental health are core to our values and beliefs."
Who they're looking for:
Accounting Managers, Sales Representatives, Product Managers, and more!
OfferUp—Buy. Sell. Simple.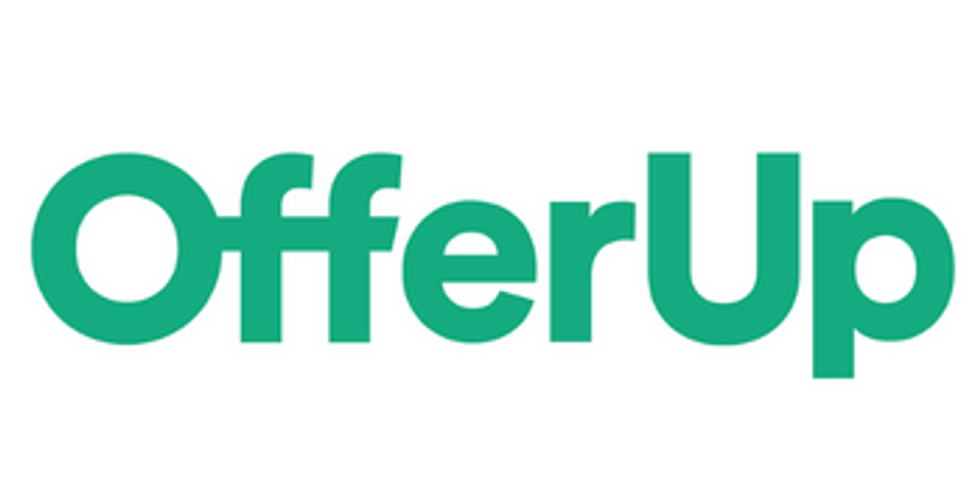 What they do:
OfferUp the largest mobile marketplace for local buyers and sellers in the U.S., that offers iOS and Android apps that make selling an item as easy as snapping a picture from your mobile device.
Why we like them:
"We're a diverse team with diverse passions and skills, but we're united by a shared commitment to helping people accomplish their goals through the power of peer-to-peer commerce.
Our company culture makes us unique. At the best companies in the world, work and life aren't just balanced, they're blended. Team outings, virtual celebrations and lunch-n-learns, informal gatherings, and family events keep our neighborly culture strong. We're a diverse team with diverse passions and skills, but we're united by a shared commitment to helping people accomplish their goals through the power of peer-to-peer commerce."
Who they're looking for:

Chief Technology Officer, Content Writers, Business Operations Analyst, and more!
Work & Co—Digital product design and development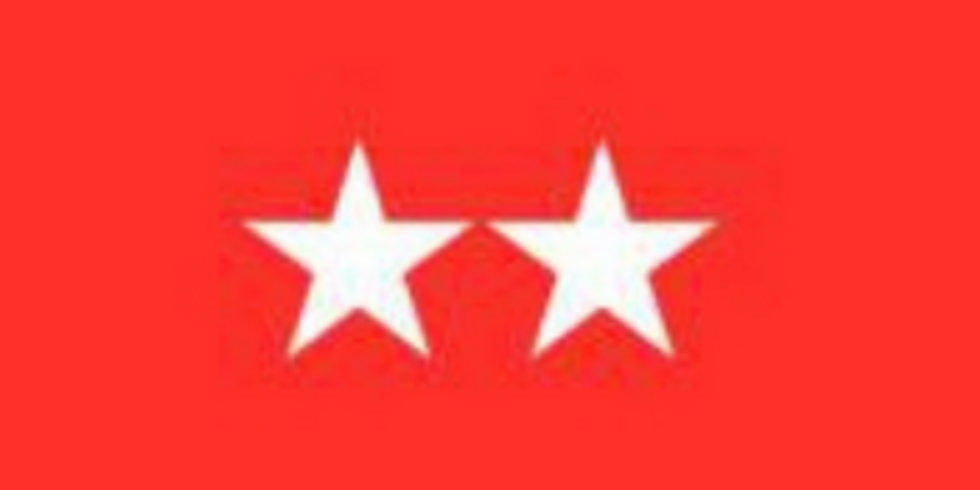 What they do:
Work & Co is a digital product agency that defines and launches digital experiences people love using every day.
Why we like them:
Some of their benefits include:
Zero Timesheets or expense reports
18 weeks paid parental leave
100% health, dental, vision coverage (they also pay your entire monthly premium and cover 70% for spouses, partners, and dependents)
Nonelective 3% match (they contribute to every person's retirement account regardless of their own contribution)
Who they're looking for:
Designers, Technology Directors, Marketing and Communication Leads, and more!
Relativity—Organize data, discover the truth, and act on it

What they do:
"We create intuitive software that helps law firms, government agencies, financial institutions and other major corporations quickly find the truth in data."
Why we like them:
Relativity's software helps users organize data and quickly identify key issues during litigation, internal investigations, and compliance projects. They offer their employees great benefits like:
Competitive healthcare, dental, vision, life insurance, and disability plans
Hybrid work model: In-office once we re-open, fully remote, or a mixture of both
Unlimited Time off
401k matching
12 weeks of 100% paid leave for the primary caregiver and 6 weeks of 100% paid leave for the secondary caregiver
2 week-long company breaks in the winter and summer
Wellness perks such as virtual yoga classes, financial wellness sessions, access to meditation apps, etc.
Who they're looking for:
Software Engineers, Marketing Managers, Customer Success Managers, and more!
GoTo—We live the work-from-anywhere life, too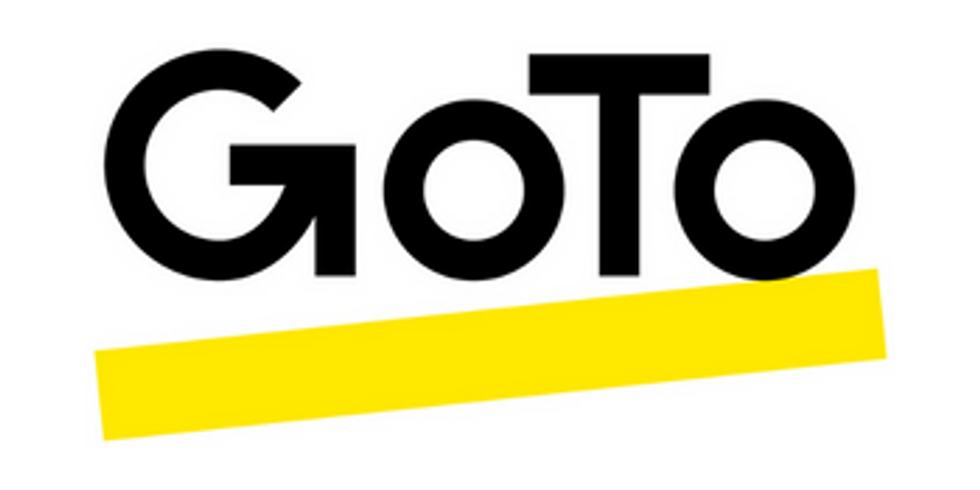 What they do:
GoTo provides the most-comprehensive, secure, and flexible suite of products to help businesses embrace remote work, learning and customer engagement.
Why we like them:
"For bold and creative individuals, LogMeIn provides limitless growth opportunities. We hire extraordinary talent who continually seek opportunities to tackle challenges. We pride ourselves on an inclusive culture and collaborative spirit. Speaking up and listening to others is not just encouraged here, but expected.
We thrive together and champion each other's successes, providing our employees with rich experiences to help them develop resiliency and skills; positioning them to grow into future roles either inside or outside GoTo."
Who they're looking for:
Technical Writers, Global Markets, Compliance Leads, and more!
Autodesk—We make software for people who make things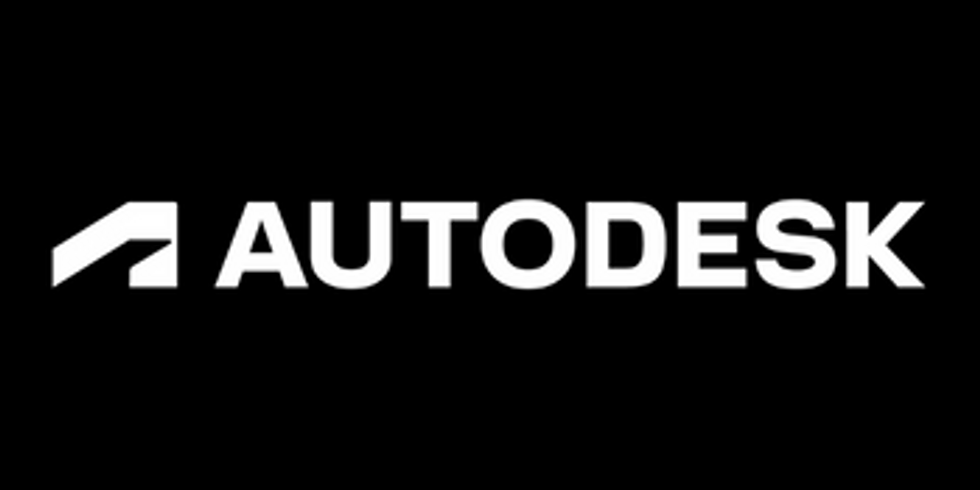 What they do:
Autodesk is a global leader in design and technology.
Why we like them:
"At Autodesk, we believe flexibility in where and how work gets done will better enable our people to thrive and realize their potential. While most roles may be required to be in the office, we also have roles that are home-based, and hybrid. From implementing virtual learning platforms to promote personal/professional development, to virtual marathons, DIY craft kits, scavenger hunts to virtual wine tasting and everything in between – we're doing our best to champion for a workplace culture that spanning boundaries and borders. That's #Autodesklife."
Who they're looking for:
Engineers, UX Designers, Business Analysts, and more!
Veracode—Keeping your business confidently secure

What they do:
Veracode delivers the application security solutions and services today's software-driven world requires.
Why we like them:
"Veracoders are dedicated to creating a world where the software fueling our economic growth and solving some of society's greatest challenges is developed secure from the start."
Here are some great reasons to join Veracode:
PEOPLE & TEAM: Veracoders help their peers grow, achieve, and see the best in themselves.
CHALLENGING & INTERESTING WORK: Veracoders are passionate about solving one of the most important challenges facing our digital world, securing the software changing our world.
INDUSTRY-LEADING TECHNOLOGIES: We are the pioneer in the AppSec market and a continued leader in secure development innovations
Who they're looking for:
Sales Leads, Talent Acquisition Partners, Product Managers, and more!
Unstoppable Domains—Building decentralized digital identities for the world

What they do:
Unstoppable Domains brings user-controlled identity to 3 billion+ internet users by issuing domain names on the blockchain.
Why we like them:
"Unstoppable Domains' remote, international team is made up of a wide range of diverse experiences, languages, cultures, nationalities and backgrounds. We are proud to be an inclusive employer with team members in over 18 countries."
They've also offer benefits:
Equity in the company
Annual work from home stipend
Crypto education program
Full medical, dental and vision coverage
Who they're looking for:
Art Directors, Community Managers, Growth Marketers, and more!
Helm—A team of scientists, designers, engineers, and campaigners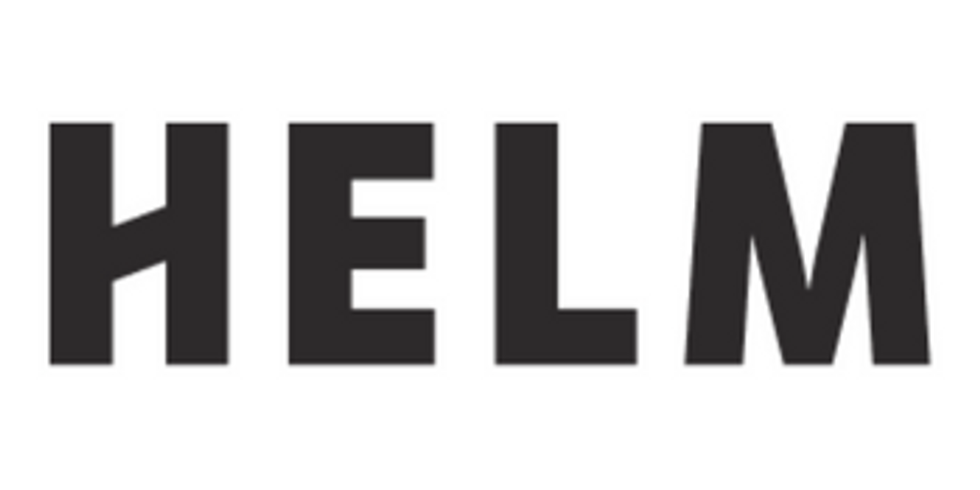 What they do:
Helm is building a data and technology platform for organizers and issue advocates.
Why we like them:
"We are assembling a team who understands, shares values with, learns alongside, and stands with the people who are doing the work to change the nation. We are seeking team members who want to see a more equitable future in their lifetime, and who have the passion and skills to help us get there."
They've also got incredible benefits like:
Comprehensive health plans
Unlimited PTO
Paid parental leave
Paid volunteer time
401K
Stipend to enhance your home office
Who they're looking for:
DevOps Engineers, Account Managers, Customer Support Analysts, and more!
Lattice—Making work meaningful

What they do:
Lattice is the people management platform that empowers people leaders to build engaged, high-performing teams that love coming to work.
Why we like them:
"We're growing extremely quickly, hitting all of our financial targets for the last 2 years. We also have a negative net retention rate, meaning customers are staying and growing with us."
They've also got incredible benefits like:
401(k) package
Maternity & Paternity leave
Medical / Dental / Vision insurance
Flexible equity terms
Commuter benefits
Learning & Development reimbursement
Flexible time off
Who they're looking for:
UX Writers, Account Executives, Program Managers, and more!
MongoDB—Build faster. Build smarter.​​

What they do:
MongoDB transforms industries and empowers developers to build amazing apps that people use every day.
Why we like them:
At MongoDB, you can grow your career in the direction that you want it to, gain new skills, experiences, and relationships that will stay with you forever.
Some of their stand-out benefits include:
Mental health counseling and resources, and complimentary Headspace (meditation app) access
Rich health insurance coverage, including Transgender-inclusive coverage
Fertility and adoption financial assistance
20 weeks of fully paid gender-neutral parental leave, parental counseling for new parents, and flexible work arrangements
4 weeks of emergency care leave
Global and internal mobility opportunities
Equity and Employee Stock Purchase Program
Who they're looking for:
Sales and Technical Recruiters, Product Designers, Engineers, and more!
Uber—Move the way you want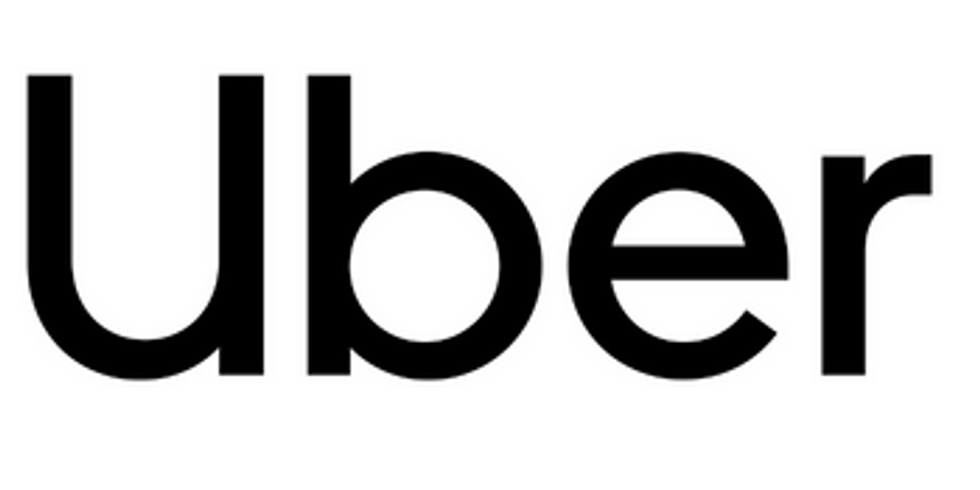 What they do:
Uber is a mobility service provider that constantly reimagines how we can move better.
Why we like them:
"We welcome people from all backgrounds who seek the opportunity to help build a future where everyone and everything can move independently. We publicly support policies that drive diversity and inclusion in the countries where we operate so that people everywhere have the right to live, work, and be their authentic selves."
They've also got incredible benefits like:
Unlimited PTO policy
Maternity and parental leave
Monthly Uber credits
Medical, dental and vision coverage
Who they're looking for:
Marketing Leads, Account Representatives, Operations Specialists, and more!
Guru—Organize company information and access it anywhere

What they do:
Guru reinvents the way people connect with meaningful information at work by providing customer-facing teams access to expert-verified information where they work and when they need it most.
Why we like them:
"At Guru, our core values bind us together, influence how we work."
They've got incredible benefits like:
Competitive salary
Employee Stock Option Plan
Generous health and commuter benefits
Dog Friendly Office
401k Program
The chance to contribute to an upbeat, fully engaged culture
Who they're looking for:
Marketing Leads, Sales Development Representatives, Web Designers, and more!
Don't see what you're looking for? Check out a fill list of 5,000+ open remote roles here!
READ MORE AND DISCUSS
Show less
Loading...