GET EMAIL UPDATES FROM POWERTOFLY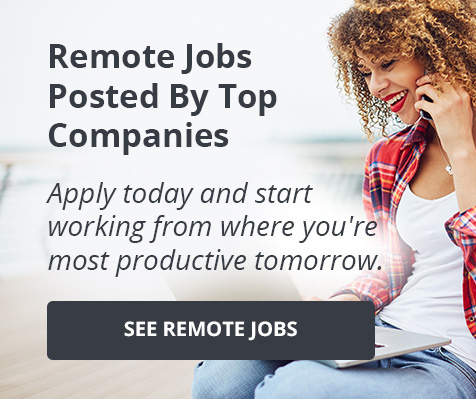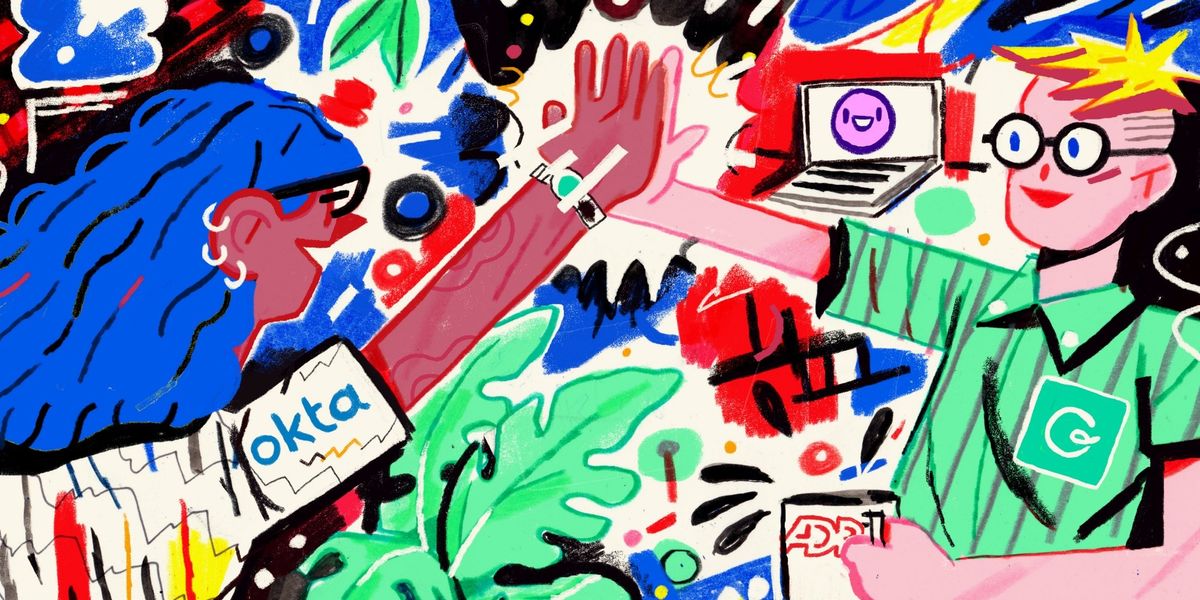 Slack Technologies Inc
Speed up onboarding with these integrations for Slack
Below is an article originally written by PowerToFly Partner Slack, and published via Medium on June 7th, 2018. Go to Slack's page on PowerToFly to see their open positions and learn more.
While a well-equipped desk with a new laptop and a coffee mug might make for a nice introduction, it's how you prepare employees for their new position that matters most. "Faster onboarding means employees can more quickly do the jobs they were brought on to do," says a recent IDC research study, sponsored by Slack, that also finds that HR teams using Slack for employee onboarding are able to get people up to speed on their new jobs 24% faster.
Getting new hires fully briefed and trained up can be a lengthy process. By connecting various tools with Slack, you can run an effective and organized onboarding program that gives new employees immediate access to the tools and information they need to make a roaring head start.
Give new folks a friendly welcome
As the primary space for collaboration in Slack, Slack channels gather people from across the organization, allowing coworkers to get to know each other better and build the kind of trust and rapport that leads to frequent collaboration. Start by launching a new hire or welcome channel (we call ours #yay), and encourage new employees to introduce themselves. You can then urge others to create a welcoming environment by responding to these messages — whether through text or emoji.
Another idea is to use Donut — an app that randomly pairs up teammates and invites them to meet over coffee, donuts, lunch, or what have you. Simply create a dedicated channel for Donut (like #newbie-donuts), and employees can opt in to and out of the program by joining and leaving the channel as they wish.
Provision secure access to your organization's tools and services
With the warm welcomes taken care of, it's time to move on to the formalities. Okta — which provides identity and access management, or in other words: secure access, authentication, and single sign-on to software applications — lets employees securely connect to the suite of tools and services that you use at your organization, including Slack.
Enterprises use Okta to manage access to Slack and other applications, which increases security and maintains compliance across devices.
Give more context into projects and processes with searchable docs
The first few weeks of a new job are all about learning the ins and outs, both in terms of work that's currently in progress and the history of past projects and initiatives. When you use Slack to connect file-sharing systems — like Google Drive, Dropbox, Box, and One Drive — documents are automatically indexed and searchable. That means that instead of starting with an empty inbox on day one, new employees can browse through channels for the background context they need and even pull information within files and documents right into Slack.
Create and share rich training material
With the Guru app for Slack, you can turn the wealth of knowledge exchanged between teammates in Slack into a robust repository of resources and training materials perfect for helping new hires learn how to navigate their new jobs. All new hires need to do is type the /guru slash command in Slack to search for and find all kinds of essential messages and documents, including answers to frequently asked questions like "What's the Wi-Fi password?" and "Who is our benefits provider?" Another great example we've seen comes from sales teams who use Guru to build out libraries of sales-specific materials like pitch decks, instructional videos, and recordings of successful calls that anyone can look up whenever they need.
For concepts that require more detailed instruction, Loom is a good way to go. You can use it to record quick instructional videos that show both yourself and what's on your screen, making it simpler to support new hires with step-by-step instructions. Videos shared in Slack can be played instantly, making it that much easier for new hires to get up to speed.
Check payroll, request time off, and look up internal experts in Slack
A good onboarding program teaches new employees where to find answers to their questions. Good software surfaces those answers seamlessly. When you connect your Slack workspace to apps like ADP (and soon Workday as well), employees can find immediate answers to questions about things like payroll, benefits, and the status of time-off requests.
Try adding a few of these apps to Slack to create your own custom onboarding experience for new employees. You can find more apps supporting HR and Culture in the Slack App Directory.
READ MORE AND DISCUSS
Show less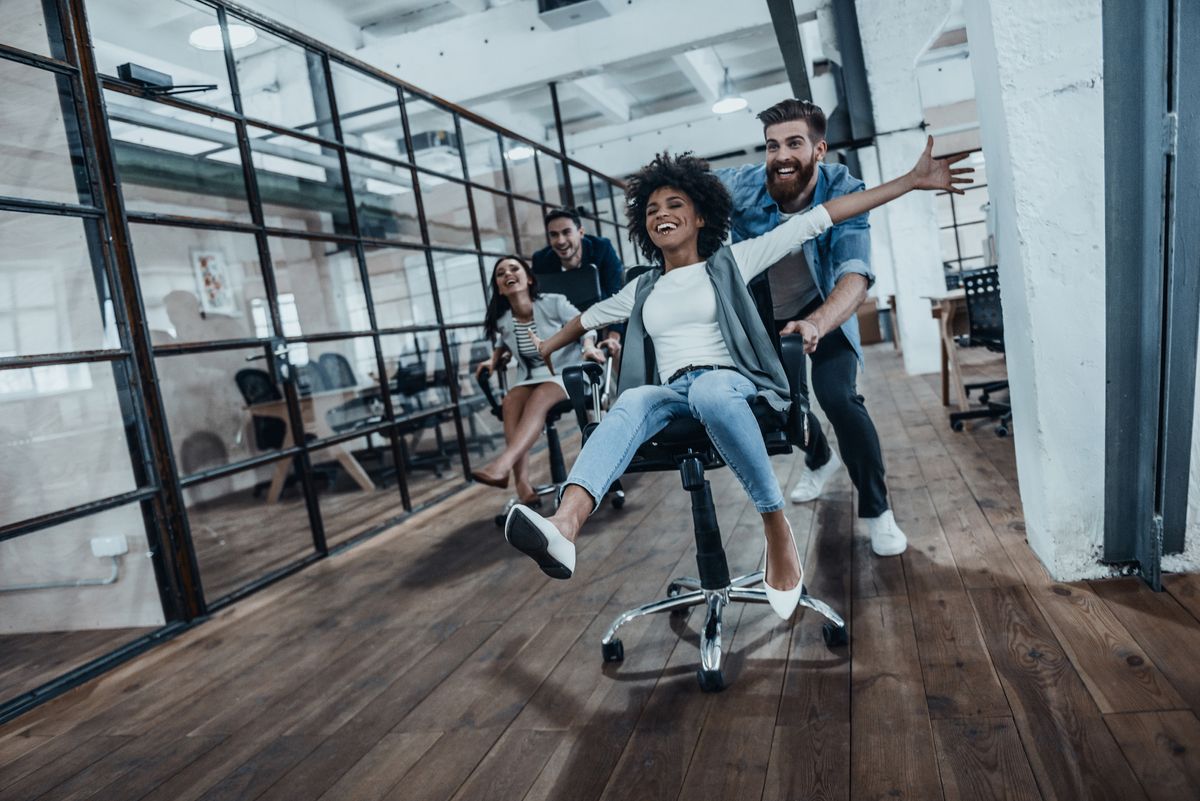 Work-Life Integration
Build A Cohesive Team And Have Fun Doing It!
If there were one thing that could quickly impact your business' profitability, it would be a team that doesn't work well together. It's like a chain with a few missing links. The only way forward is to repair the chain so that everything stays nicely connected and works as a single unit with one goal in mind – success. If you are looking to promote cohesion among your employees, let the fun begin! Here are four ways you can build a cohesive team and have fun doing it.
1. Use Weekly Staff Meetings to Lighten the Mood
Think back to the years when you were a director or manager who dreaded those weekly team meetings. They were boring and the only thing you could think of for the entire duration is that you'd rather be sitting anywhere but here listening to statistics and how the team needed to ramp things up a notch. This could easily be handled with a company-wide memo and so your mind starts to drift. Instead of using that weekly meeting to go over facts and figures, why not send a memo and use that time to play a game or two? Let your team get to know each other.
Pair them off and tell them to share a secret, something they've never shared before. It could be an imaginary secret; in fact, it's better if it is! The point is to make that secret so bizarre that the originator will surely hear the 'rumours' over the coming week if it was shared. There are variations of this where the secret is written down on a small scrap of paper and the group has to guess who told that secret. Make those staff meetings fun for at least part of the time. Go over facts and figures if you must, but don't lose your audience in the process! Break it up a bit.
2. Treasure Hunts Throughout the Week
This one can be loads of fun if done right. There are a number of variations to this type of scavenger hunt game, but the idea is to keep everyone searching for something in plain sight throughout the week. It could be a clock on the wall or a customer service manual on a shelf. The idea is to give them clues but not exactly what they are looking for. This is ideal for a Monday morning meeting before giving the synopsis of the week's tasks which must be concluded by Friday.
It is fun to see how your employees begin talking among themselves when putting the clues together to find the treasure. Anyone who guesses correctly on Friday afternoon receives some form of prize. It could be tickets to the cinema or dinner for two at a local restaurant. However, anyone who guesses correctly would need to be rewarded.
3. Attend Off-Site Events
If you find that your employees are simply not warming up to each other, it may be time to bring in the pros. HR team building experts can quickly assess the situation and then put together a team building package. Sometimes they encourage taking everyone to outside events and other times they recommend internal corporate team building events, which they will put together for you. It may be a day-long affair over the course of a week with each department getting their own day. They get paid for the day but aren't stuck at their workstation. Instead, they will be participating in a team building event. This is one of the most valuable team building activities because everyone dreams of a paid day off. In effect, this is just what this mini-seminar is!
4. Team Sports
Why not form a football team amongst your employees? Encourage other companies in your area to do the same. Have a weekly game and even a championship series once or twice a year. The trick is to get everyone involved in some way. Those who are older or aren't in a condition to be out there on the playing field could be scorekeepers or referees.
If there are no other interested companies, make it front-of-the-house against back-end teams. You can have your event monthly or weekly and you can play the game on company time as an added bonus. The key is to have fun and get to know others you've worked with for years and never even knew their name. In the end, it's like a variation on that old proverb. A team that plays together stays together and that's just what cohesion is all about. Play together, stay together with a single purpose in mind, success.
READ MORE AND DISCUSS
Show less
Loading...