Asana
Below is an article originally written by Allie Joel at PowerToFly Partner Asana, and published on January 23, 2019. Go to Asana's page on PowerToFly to see their open positions and learn more.
The beginning of January is the perfect time to set new intentions in our personal and professional lives. If one of your goals this year is explore new career opportunities, good news: We're hiring! Coming off the incredible year we had at 2018, we've rounded up the top 5 reasons why you should consider Asana as your next career opportunity in 2019.
1. Help drive international growth
Last year we moved into a new office in Dublin, launched a brand new office in Sydney and created new products in our NYC office. Our Asana NYC team is growing so quickly, that we will be expanding to a brand new office later this year. Asana as a product is increasing its number of users and entering new markets like Vancouver and Japan, and we're also building new development centers to focus on expanding our product capabilities at scale. A big focus of our product is on international expansion and enterprise scale, and we are excited about the new customers we will bring onboard.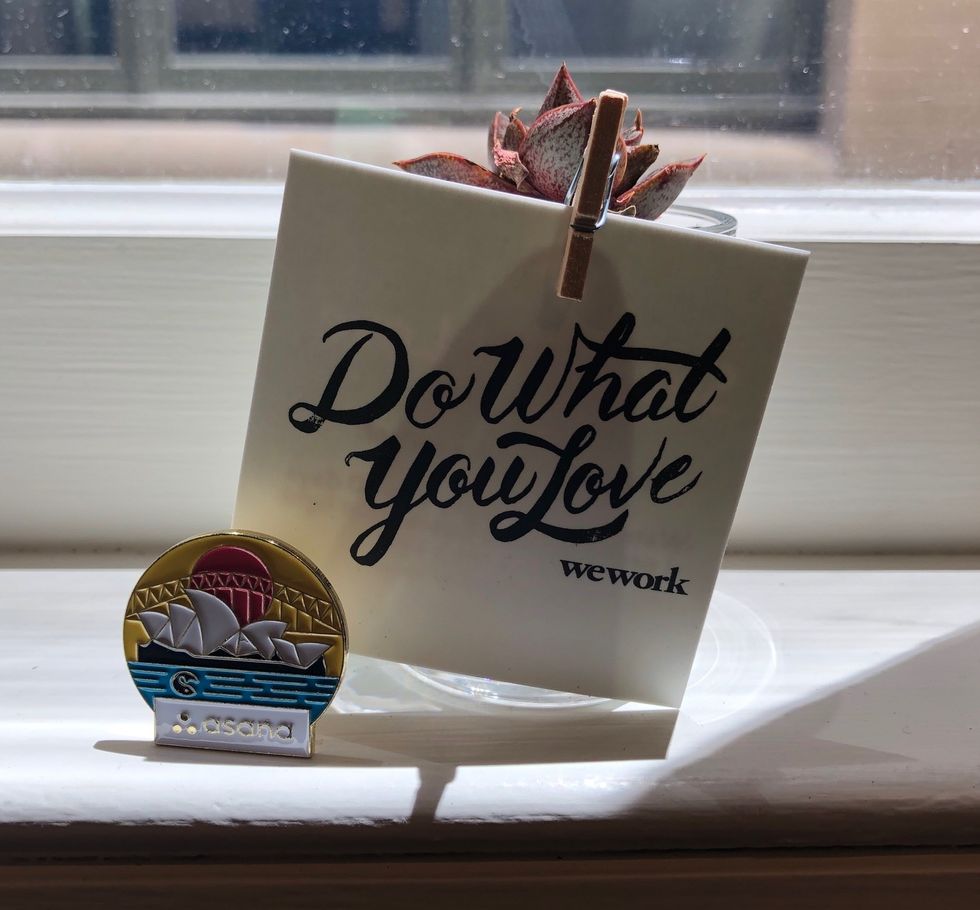 2. Get a chance to get behind the work that fuels our product
Teams collaborate using our software, dogfooded by 100% of people 100% of the time. Because of this we have a high integrity culture and we hold our teammates accountable. As we continue to innovate and expand on our product this year, you'll have the opportunity to design and build for many types of customers. This year, we're looking forward to designing new products and features that our customers not only use every day to manage their work, but also love. You'll get to work with teams across the company to support all the ways in which we help customers optimize Asana in the best way possible.
3. Join at a time of massive company growth
We have officially hit the 400 employee mark and are so excited. Our team continues to expand each year, contributing to overall business growth and success. We are proud to have team members represent Asana all over the globe with teammates currently in San Francisco, New York, Dublin, Iceland, Sydney and Vancouver. We are driving our business momentum forward and have our sights set on shaping and leading the category of work management. It's an exciting challenge to be a part of, and we need all hands on deck to achieve this goal.
4. Work hard and live well
We are just a few weeks into the new year and are excited to already have received recognition for our workplace culture. Asana was recently named a 2019 Best Places to Work in New York by Built In NYC, as well as a Best Workplace in Technology by Fortune Magazine and Great Place to Work. These awards recognize Asana as a top workplace in the tech space, and celebrates us for the great things we do as a company to provide everyone with the support that they need to thrive every day, including perks, benefits, and work environment.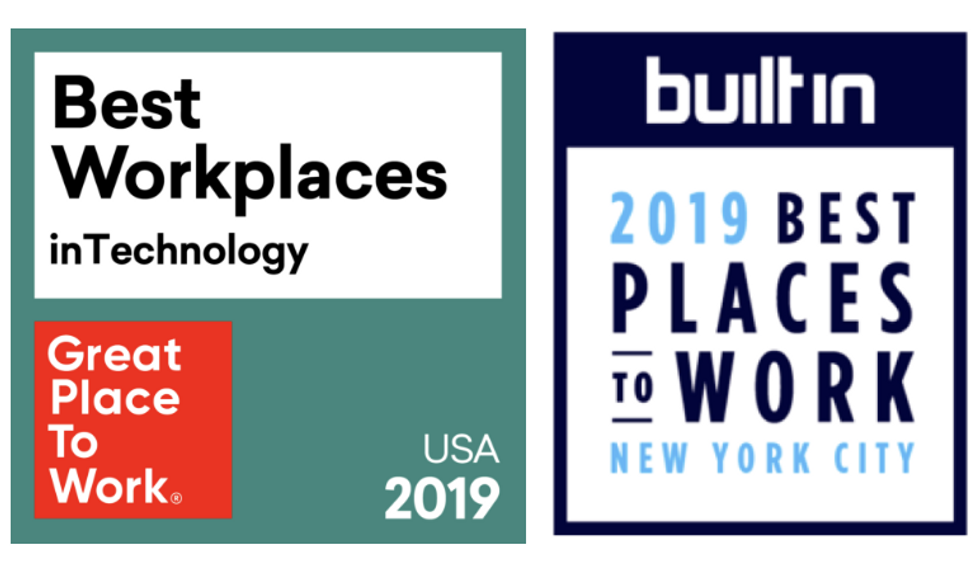 On the perks side, our Culinary Team continues to provides healthy, nutritious, and as organic homemade food to all Asanas. This year, our Culinary Team transformed the way in which they present food in the San Francisco office, moving from an all-buffet style to including an option of plated meals that focuses on balanced portions. In line with our Culinary Team's "zero waste" initiative, this change has reduced waste by almost 36%, and it's a huge step forward in achieving that goal.
5. Connect with peers through new D&I events
Maintaining our commitment to diversity and inclusion, we'll continue to host events to support our employee resource groups, along with continuing the momentum around our quarterly Asana Real Talk series, which encourages authentic discussions on issues that are important to various diverse communities. We recently held a community service day, honoring Martin Luther King, Jr., where Asanas globally donated items to support three local non-profits. Our offices then came together to sort and package those items to be delivered to local communities in need.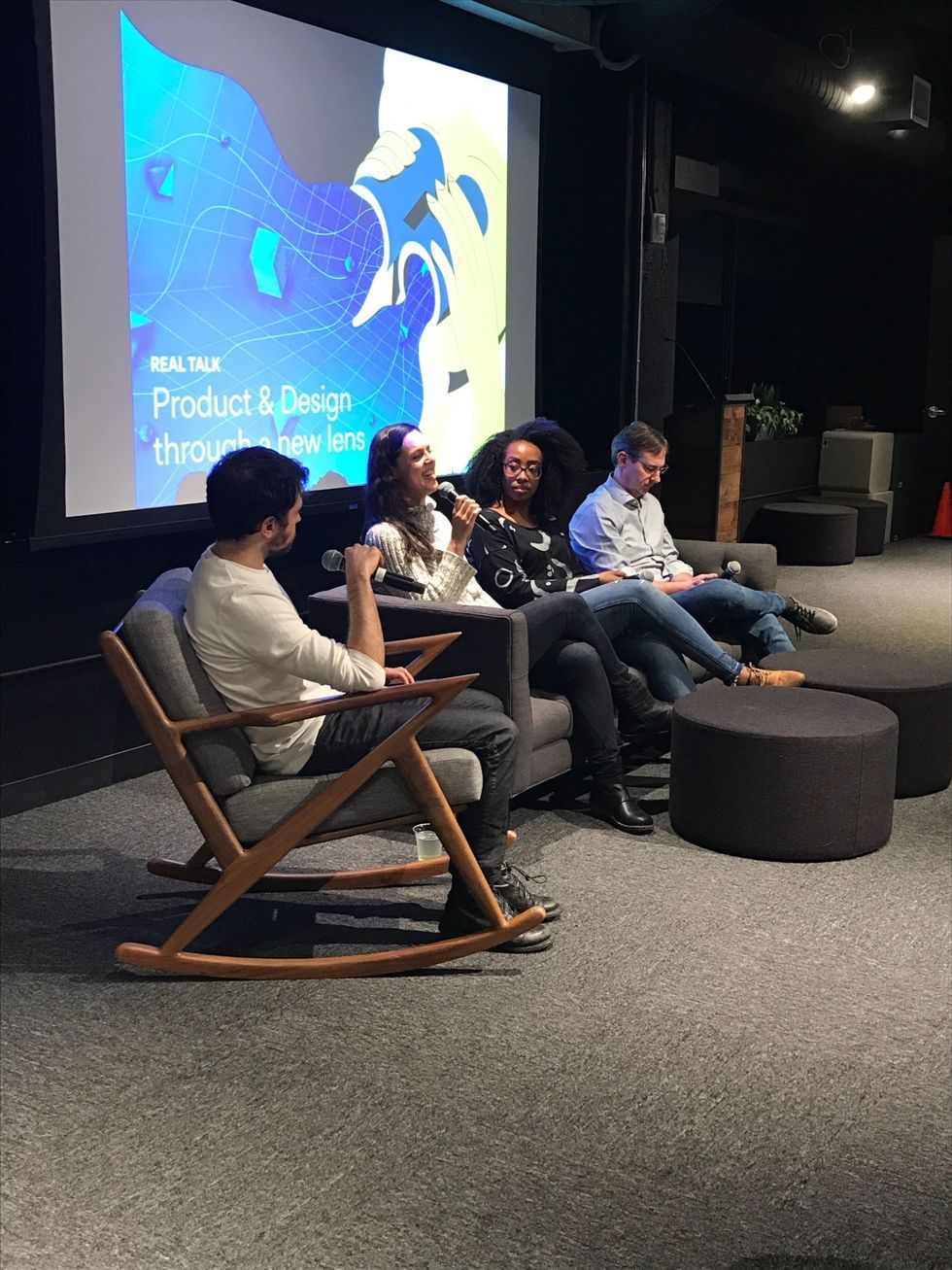 Not to mention, we're excited to keep the tradition going on our annual Pride celebration, customer events, community service events, and holiday parties! We're proud to have scored high marks for inclusion and belonging on our company-wide engagement survey, which happens once each year.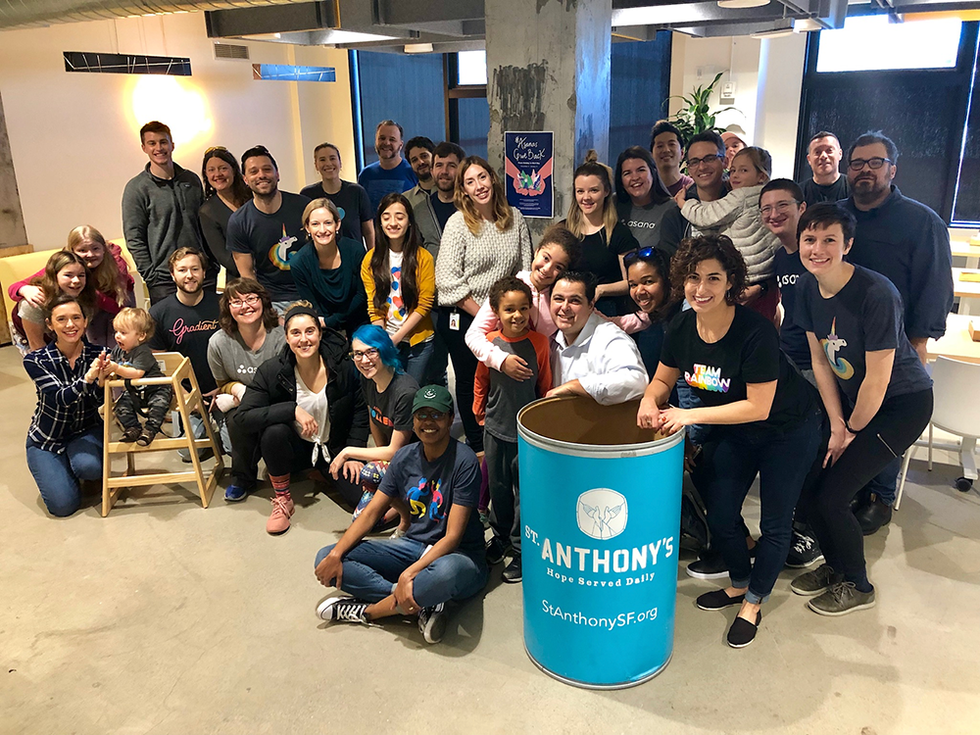 We had some standout moments in 2018, and we're looking forward to what's ahead for Asana, our customers, and our global community in 2019.
Come be a part of this amazing adventure: We're hiring!
READ MORE AND DISCUSS
Show less
Asana
Meet Sika, who started her career in public health. She is now a product manager (PM) on the Asana mobile team. She shares her favorite parts of being a PM and how the role keeps her on her toes. She also talks about ways she feels empowered at Asana!

Meet Sika: Mobile Team Product Manager www.youtube.com
Are you interested in joining the team at Asana?

If yes, then click here to see all available opportunities at Asana and don't forget to press 'Follow' to receive custom job matches, event invitations and more!
READ MORE AND DISCUSS
Show less
Asana
Below is an article originally written by Ashley Waxman at PowerToFly Partner Asana, and published on October 30, 2018. Go to Asana's page on PowerToFly to see their open positions and learn more.
We're excited to share that for the second time in a row, Asana has been named a Top 5 Best Place to Work by FORTUNE and Great Place to Work. We're especially proud of this achievement because it's the fourth award we've received from these two organizations this year: #1 Best Workplace for Technology, #1 Best Workplace in the Bay Area, and Top 20 Best Workplace for Millennials. We're in great company, with our customers Thumbtack, Quora, Pluralsight, Yext, and Carbon Black also making the list!
From the beginning, Asana was built with a deliberate, intentional culture. It takes a village, and every single Asana plays a pivotal role in building, growing, and scaling our culture, helping it evolve to meet the needs the business. (Part of that role is making sure we're also having fun in the process, too.)
The process: How we measure up
This award means a lot to us because of the particular methodology that Great Place to Work uses to evaluate the thousands of organizations that participate. The first is getting insights directly from employees.
85% of the award is determined based on unfiltered feedback from anonymous employee surveys. The surveys measure employees' feelings of trust and their ability to reach their full potential at Asana, along with innovation, values, and leadership effectiveness. For us, seeing that 100% of Asanas report having great pride in what they do is a huge achievement in and of itself.
Participating organizations are also evaluated on key business metrics: Do they show consistent, growing financial performance and a strong business trajectory? After all, a great culture can only get you so far if it fails to support the business' ability to drive results, which in turn helps every employee recognize the value and impact of their work.
With every year we've participated in Great Place to Work, our business performance has only gotten better. Just last month, we announced six straight quarters of accelerating growth rate, which is now pacing around 90% year over year, and 50,000 paying customers. As our co-founder and CEO Dustin Moskovitz said, these achievements are "a testament to the value we place on ensuring that our employees are connected to our mission, to help humanity thrive by enabling all teams to work together effortlessly."
Top 2018 insights: What makes Asana a great workplace
Every year, Great Place to Work publishes a summary of insights on the biggest trends they see across the best workplaces. Above all, they find that, "A great workplace is one where you trust the people you work for; have pride in what you do; and enjoy the people you work with."
To give you a peek behind the scenes and a taste of what life is like at Asana, we wanted to show how we measure up to these trends by sharing some of the key parts of our culture:
1. People trust their leaders at the Best Workplaces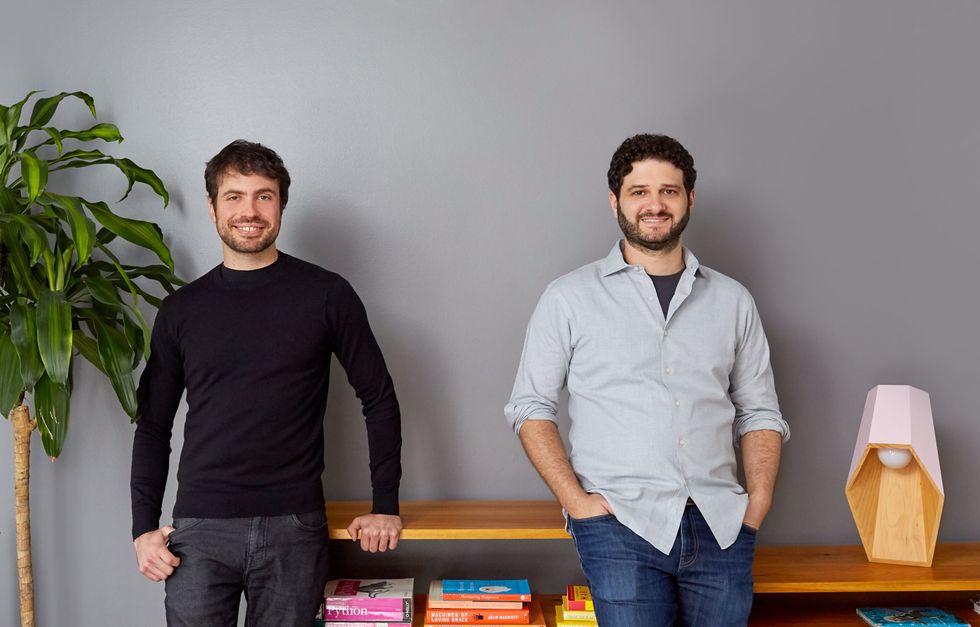 Trust is something that we believe goes both ways — leaders create the structure that allows everyone at the company to thrive and build a trusting environment. At Asana, we create a culture of trust by taking and giving full responsibility. Asana is an experiment in the idea that the responsibility should be distributed among a great team of peers who respect and trust each other. We practice this through areas of responsibility (or AoRs). We action AoRs by using our own product to create clarity around who's doing what, by when.
Through these practices, 99% of Asanas report that "management genuinely seeks and responds to suggestions and ideas." There are no sacred cows at Asana, and no egos — everyone at the company is directly responsible for something that affects the business, and those responsibilities are distributed across individual team members, not just senior leadership.
2. Great employers spur innovation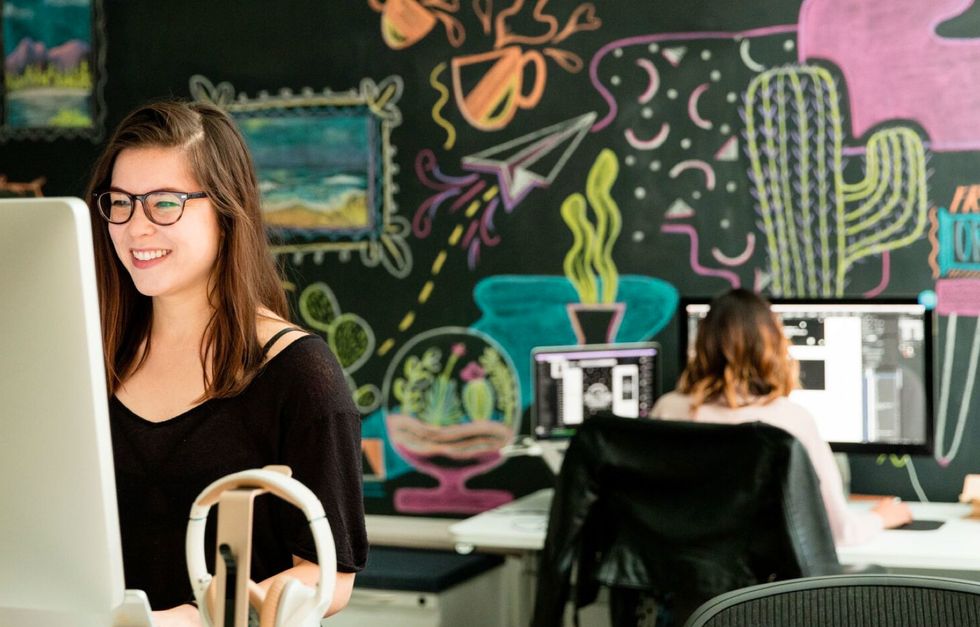 Great Place to Work takes business trajectory and financial stability into account, as those factors typically result in more innovation, which in turn creates a challenging, more exciting work environment. We think of innovation across every aspect of the company—from how we grow and scale, to the technology we use, all the way to enabling our customers to be more innovative.
We love to see how our product is helping our customers deliver on their missions faster and more efficiently. Like Connected Care Group, who is dedicated to preventing the 60,000 deaths that occur in the United States every year from drug overdoses. They were able to save their business by using Asana to roll out agile processes in a timeline of months instead of years. Or Viessmann, at the forefront of digital transformation, who uses Asana to enable the entire organization to have mobile, user-friendly access to important company information at any time.
Our mission is all about improving collaboration so that teams can focus on the work that matters most, which means more time for creativity and pursuing new ideas. In fact, 99% of Asanas report great challenges as a reason they love working here. The complexity of delivering our product visionfor millions of users in over 195 countries brings massive challenges and even better rewards.
3. Fun at work drives retention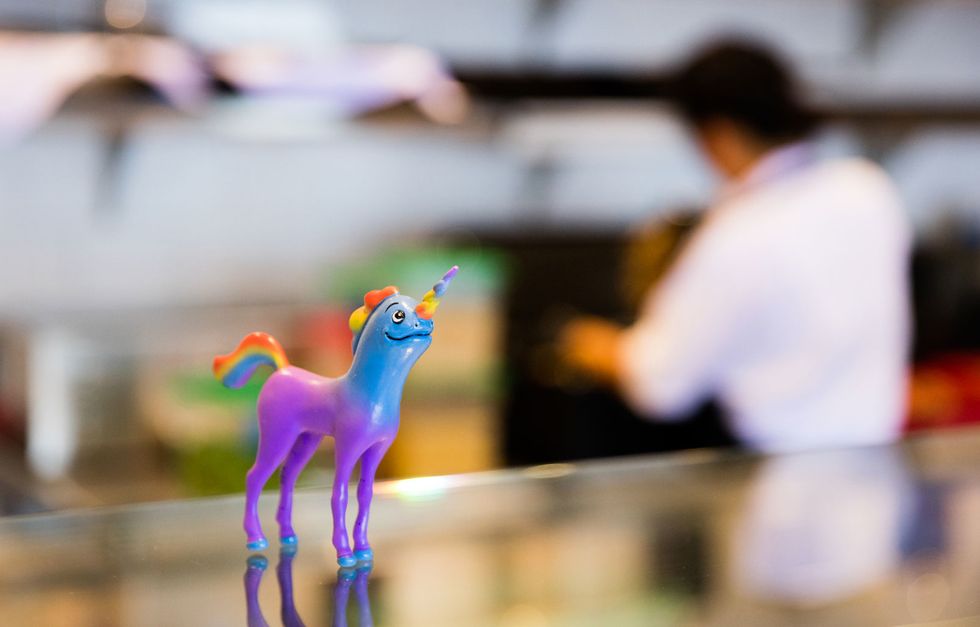 Challenging work and a growing market opportunity leave us pretty busy, so it's important that we have the space to enjoy each other's company and celebrate wins or learn from failures together. With every major product, marketing, or company launch, we host a big happy hour in our theater with drinks, food, and sometimes life-sized arcade games. On Fridays, our culinary team makes a special dessert for everyone to enjoy just because. It's no surprise that 99% of Asanas report having great rewards and a great atmosphere.
We love working here, and we think you will too
We're so proud of what our team has achieved so far, and there is no shortage of opportunity ahead. It's a special time to be at Asana, and we're growing our team all over the world in San Francisco, New York, and Dublin, across Engineering, Product, Sales and Marketing, Recruiting, and more. Check out all of our open roles and be a part of this exciting journey.
READ MORE AND DISCUSS
Show less
Loading...