GET EMAIL UPDATES FROM POWERTOFLY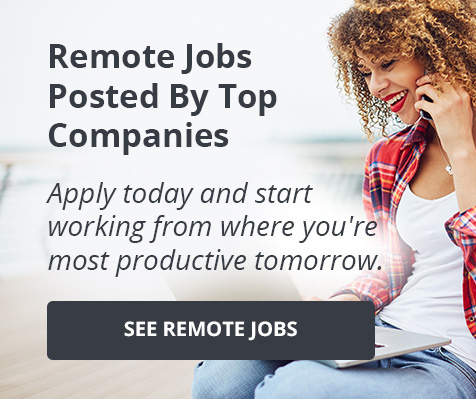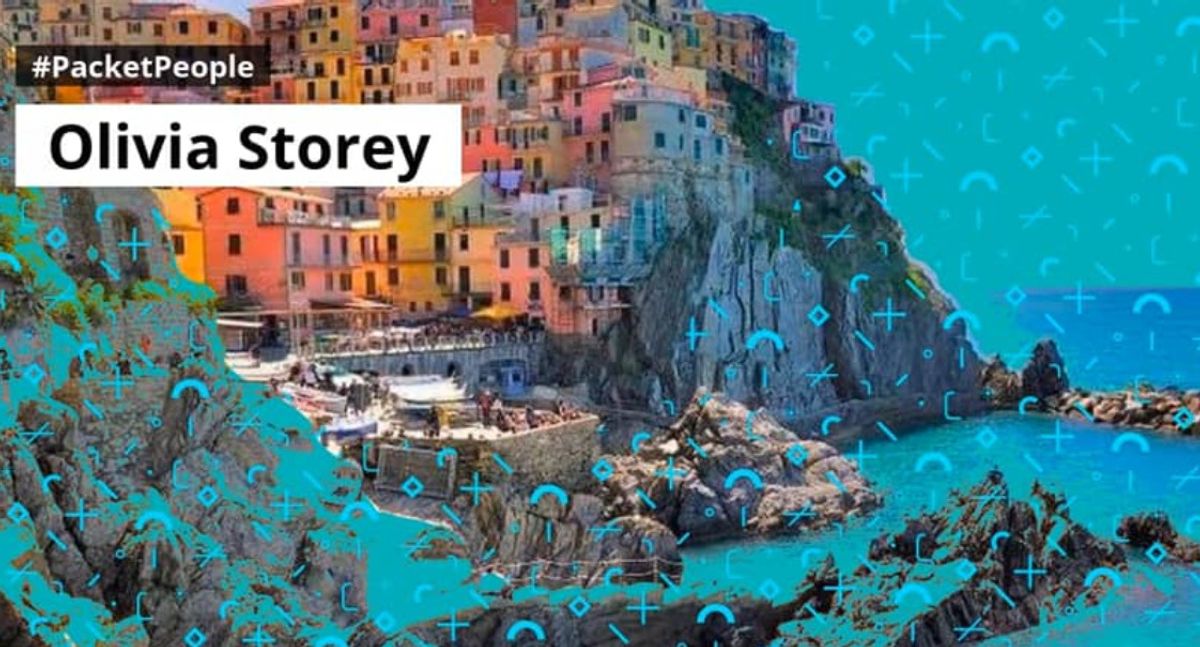 Packet
Below is information originally written by PowerToFly Partner Packet. Go to Packet's page on PowerToFly to see their open positions and learn more.
Olivia is the Procurement and Logistics Lead at Packet, and she joined the Dallas-based Operations Team directly from her service in the U.S. Air Force. In today's episode of Packet People, Olivia takes Ty Gibbons, of Packet Studios, to her favorite early-morning site: Addison Circle Park in North Dallas. There, Olivia shares her thoughts on softball, Air Force deployments, and what can happen if you're willing to take a chance and change everything.
Click here to listen to this episode of Packet People.
READ MORE AND DISCUSS
Show less

Packet
Work-life is straight out of modern Silicon Valley—a fully remote global team, JIRA updates, code reviews, and demanding deadlines.
Below is an article originally written by Linda Hemerik, Senior Technology Program Manager at PowerToFly Partner Packet, and published on January 17, 2020. Go to Packet's page on PowerToFly to see their open positions and learn more.
A Need for Adventure
My engineering role at Packet is the latest chapter in my life as a Dutchwoman in New York. I was born in Belgium, but I grew up in the Netherlands, where there's plenty of charming countryside to love—complete with dairy cows, windmills, and bicycles. If you haven't spent time in the Netherlands, coming up with ingenious solutions for difficult problems is deeply rooted in the culture. Not for nothing, or so the saying goes: "God made the earth, but the Dutch made Holland." Case in point: Almost half the country's land was repurposed using techniques now embraced around the world.
Even when I was young, I wanted to break free from the boundaries of the Dutch socio-cultural norm of "Doe normaal," which translates to "just be normal, already!" I yearned to see more of the world, and at 21, I set off for New Jersey working as a communications intern for Agfa as part of a global exchange program. I immediately felt at home in the U.S. and when my internship ended, I vowed I would return one day.
Fast forward some years, my husband at the time (also Dutch) and I had a family—four awesome kids born in different countries and we were living all around the world. As a full-time mom and the wife of a busy expat, there was little room for me to follow a traditional career path. Instead, I chose to seek out opportunities where I could give back to the communities I called home at that time. For instance, when living in Coahuila, Mexico, I volunteered and raised funds for an unsubsidized rehabilitation center serving patients with cerebral palsy. I was finding personal fulfillment with these experiences, developing a diverse skill set, and being a beacon for my growing family.
Shop til we drop, eh?
One might find it funny that my desire to shop online would result in a successful career venture. While living in India I tried to purchase items online from the U.S. and found that I was unable to do so without a U.S. credit card or mailing address. I assumed other expats were running into the same dilemma and I decided to develop a solution to mitigate this.
In 2008 we moved back to the U.S. and I started USUnlocked. Eighteen months after launching, we were profitable. Customers from over 200 countries were placing orders via U.S. websites using our service. When the company was acquired by Tern in 2015, I was in charge of rebuilding our software into the unique B2B "Fintech as a Service" platform that it still is using today. The original code was intended to solve one specific problem for one unique end-customer, however, we were really good at efficiently onboarding customers all over the world. As a result, we built a sophisticated back office for monitoring fund flows, and by retooling the software, we were able to build a SaaS product that allowed companies to launch payment products in a repeatable way.
I literally started at my kitchen table—receiving shipments, repackaging them, and shipping them from the local post office. It was slow going in the beginning, but in time I built up one of the largest re-packing and payments businesses targeting expats.
Pivot into Tech
I thought I was going into the shipping business when starting US Unlocked, yet in reality, it was the beginning of my tech career. I didn't have any experience building software, but I worked day and night over Skype with remote developers to translate my vision into code. This experience as a SaaS entrepreneur introduced me to people who were excited about using software to solve difficult problems in inventive ways, including Zachary Smith, Packet's co-founder and CEO who ended up offering me a job.
Linda can do It!
At the time, Packet was a small team (about 30) working to deliver the big promise of the cloud on bare metal. In those early days, as with any start up, it was important to roll-up-your-sleeves, dig in, and be nimble and flexible as my role and the company constantly evolved. The phrase "Linda can do it!," which is what the founders would say when a new challenge popped up was quickly embraced as my mantra. My Slack profile image, created by an engineer on my team, is still the embodiment of that spirit.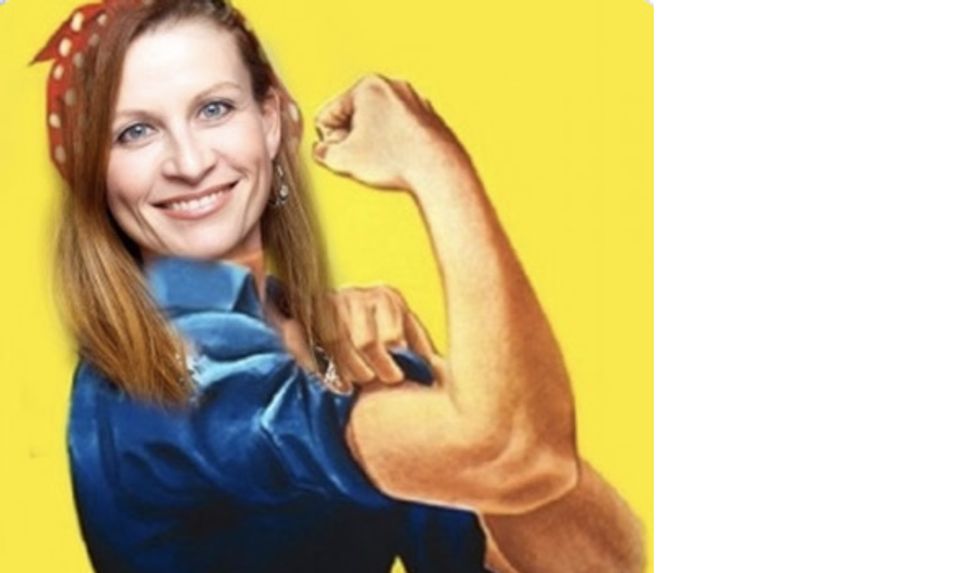 Stitching It All Together

My children, now grown, (three girls and one boy, now ages 20, 17, 15, and 13) have watched and supported my transformation from a " kitchen-table entrepreneur", to a business owner, to having a successful career in tech. When I reflect on my winding path, a few things come to mind:
The widely-adopted culture of remote work helps many employees achieve a healthy work/life balance. I have been able to juggle the responsibilities of being a mom, community advocate, and professional with the flexibility my job offered.
With so much to do (and very few people to do it) there are a lot of opportunities! As such, carving out a fulfilling career path is more attainable than ever. My journey demonstrates how it is possible to turn a good idea into a tangible business.
As the tech world matures and expands, companies are seeing the huge value-add of being more inclusive. My varied perspectives, personality and diverse experiences are welcomed at Packet.
Tips on Jumpstarting Your Career
Identify what you're good at. Some of the skills you take for granted are highly valuable. If you are unsure what those unique skills are, consult a professional network or consider working with an executive coach. If you're interested in the technical side, check out stellar programs like Pursuit or Recurse, or apply to a non-technical role as a starting point—the water cooler chat alone will teach you volumes.

Take on new challenges. I have found it very rewarding to take ownership in areas where there is a need, adding value by applying my organization, communication, and team-building skills. This combination pairs nicely with any startup's drive to execute. Looking back, each of the roles I have stepped into at Packet was a direct result of the initiatives I took.
Get organized. I have learned just how far you can go by setting daily goals and managing your time well. Looking at my career to date, I'm proud of just how far focus and working hard has taken me. Half-assedness is evidently not in my vocabulary!
READ MORE AND DISCUSS
Show less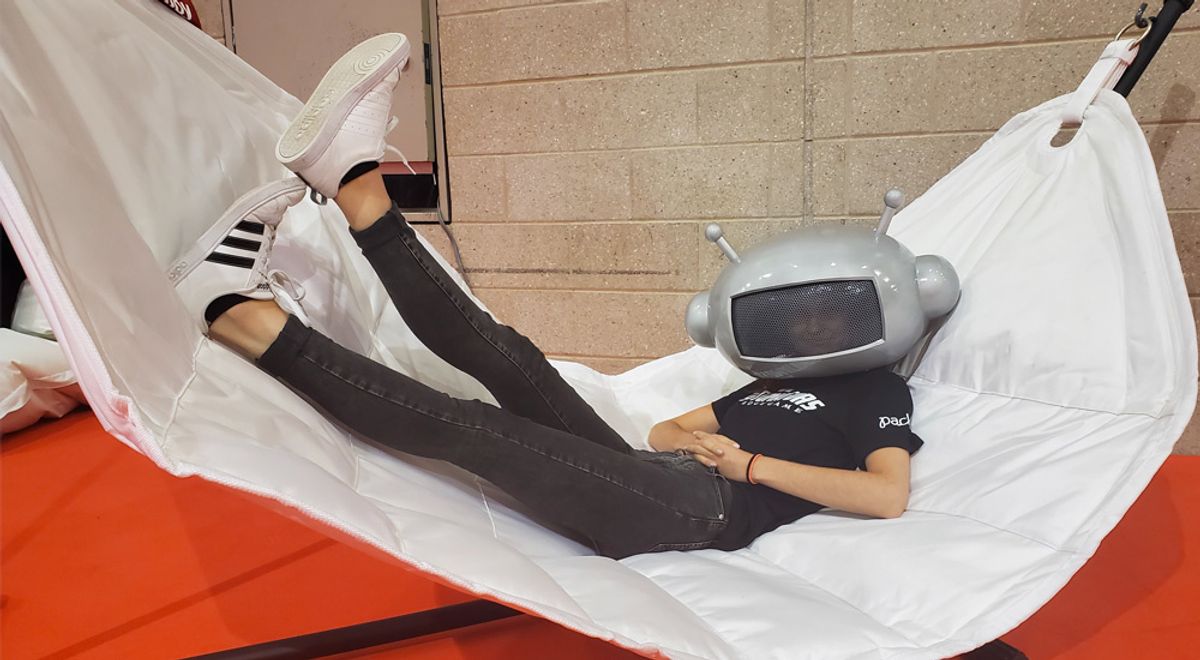 Packet
Just as important as what we do is why we do it.
Below is information originally written by PowerToFly Partner Packet. Go to Packet's page on PowerToFly to see their open positions and learn more.
About Us
Packet empowers developer-driven companies to deploy physical infrastructure at global scale. We get out of bed each day driven to help SaaS companies and Fortune 100's alike make infrastructure a competitive advantage with automated bare metal that can be deployed anywhere.
Launched in 2014 by industry veterans, Packet set out to build a better internet. The plan was simple: bring hyperscale infrastructure capabilities to the rest of us. By providing a seamless API experience for bare metal (including in our global public cloud as well as against custom hardware, on-premises infrastructure, and compute at the edge) we have attracted thousands of users and over 800 Enterprise accounts that trust us as a foundation of their business.
At Packet we believe cloud infrastructure is a craft — not a commodity — and that every packet matters. As such, we are committed to developing trusting and deep relationships with our customers, our communities, and the broader ecosystem. We listen, learn, engage, and share. Whatever we do, we strive to add value. In a world defined by faceless megacorps, we're proud to say that "Packet is the cloud that knows your name."
Headquartered in New York City with satellite offices worldwide, our distributed culture is made possible by more than 130 team members across 10 countries.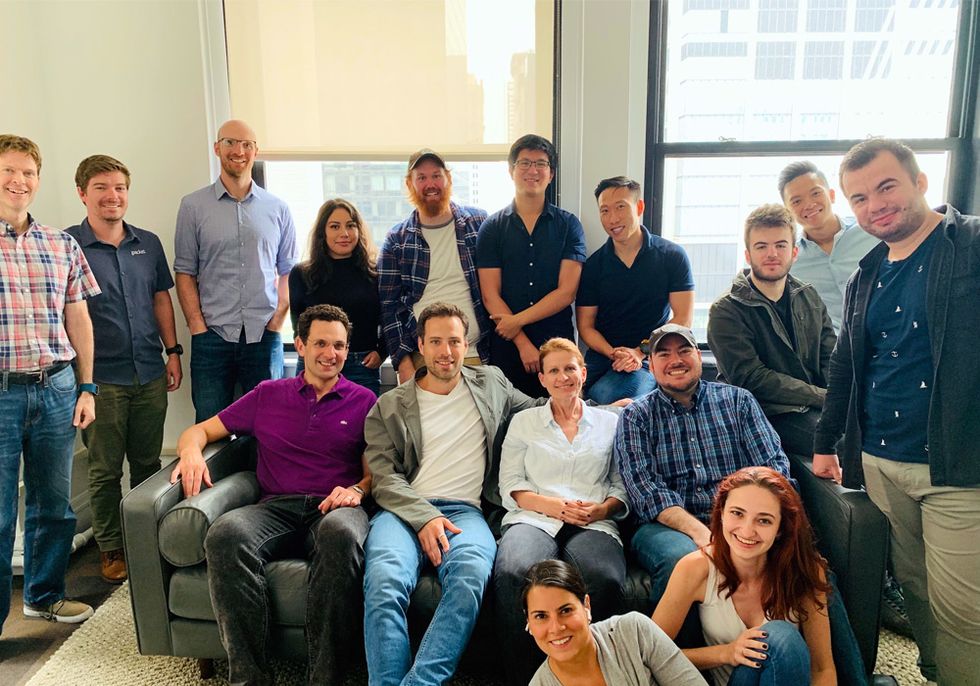 Founding Story

In 2014 the cloud industry was consolidating around a handful of giants operating at hyperscale. Each was running essentially the same virtualized, verticalized playbook.
Packet's co-founders (twin brothers Zac and Jacob Smith) saw a fast-approaching future in which complex real-time applications would permeate every facet of our lives. They knew that these "at scale" experiences would demand infrastructure far different than the first wave of the cloud: instead of centralized generic compute and storage, they would need infrastructure that was more specialized, diverse and distributed.
Once they started digging, they found four other "once in a generation" shifts at play:
A new golden age of silicon, driven by a distributed computing architecture.
The rollout of new wireless technologies (5G, CBRS, etc) in a mobile-first world.
A power transfer from an I.T. buyer to a developer/millennial buyer.
The rise of a consolidated class of technology-enabled Enterprises.
By focusing on subscale instead of hyperscale and investing in a non-verticalized model, they believed an upstart with the right vision could level the playing field. Scratched on the back of a NYC beer garden napkin, Packet's mission came into focus: automate hardware — no matter what it was, where it lived, or who owned it — and ensure that the experience would delight a developer.

The first order of business was to become relevant to the software ecosystem and developers. We opened our first public cloud datacenter in Parsippany, NJ in 2015, offering a curated set of bare metal configurations available in minutes. Three more locations followed in 2016, and by 2017 we had a global footprint with 20 pins on the map. We published a public roadmap and released features in response to customer feedback: elastic IPs, cloud-init support, local and global BGP, Terraform and Ansible providers, Custom iPXE, and more.

In 2019 our customer base grew to include top Enterprises and SaaS platforms and we expanded our product suite to include Edge and On-Premises options. A highlight of the year was deploying the infrastructure for Sprint's Curiosity IoT product: the first dedicated, virtualized and distributed IoT core network.
Success doesn't happen in a vacuum — it takes a village. Ours includes:
The commitment of our employees, who live and work in over 10 countries.
Outstanding leadership, with decades of industry experience.
Leading investors, including SoftBank, Third Point, Dell Technologies Capital, Battery Ventures, & Samsung.
The trust of hundreds of open source projects, including Golang, Kernel.org, and PostgreSQL.
Our True North
We're always looking for great people to support our vision: employees, customers, partners, and investors.
If you would like to learn more about Packet, we would love to chat with you. Please make time to stop by our NYC headquarters, or schedule time with a member of our customer team.
READ MORE AND DISCUSS
Show less
Loading...