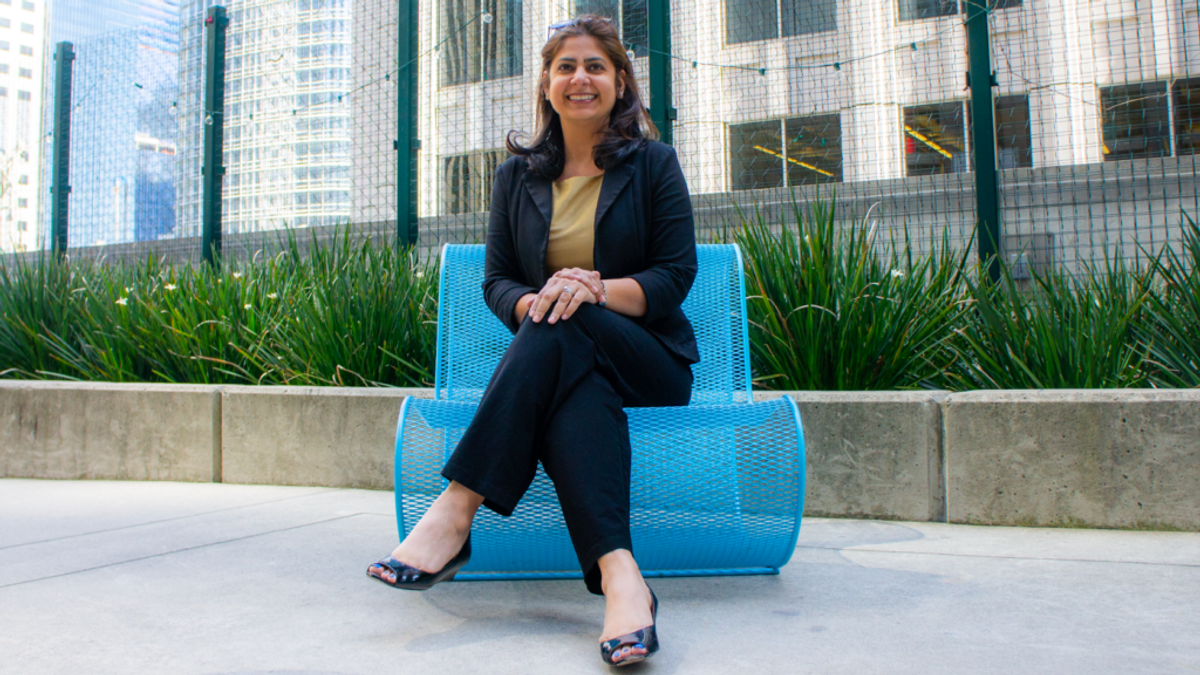 Uber
Below is an article originally written by Molly Vorwerck at PowerToFly Partner Uber, and published on November 6, 2018. Go to Uber's page on PowerToFly to see their open positions and learn more.
Navigating hyper growth startups was standard for Shobhana Ahluwalia when she took the reins as Uber's Head of Information Technology in July 2015. Having led engineering teams at several rapidly growing technology companies over the past decade, she figured Uber would be much the same.
Once she came onboard, however, nothing could have prepared her for the whirlwind journey ahead as our company grew from 3,000 to 20,000 employees in less than three years. In her role directing IT strategy at Uber, Shobhana is responsible for leading the development and assessment of the technologies necessary to sustainably and efficiently grow our company at scale. And with operations in over 600 cities across the world—and counting—her team's role is ever more important.
We sat down with Shobhana to learn more about her journey to tech services, what she finds most challenging about her work at Uber, and how her team is setting the company up for success:
How did you first get interested in technology and engineering?
I grew up in India as the second female child in a very modest family. My father, amazingly, did not differentiate between my male siblings and me, and even four-plus decades ago, was an advocate of gender equality in a society that elevated men and limited opportunities for women. My dad was also very pro-education and always managed to fulfil all our education-related needs—books, tuition, etc.
Growing up, I was awkward and shy, and analytics just made a lot of sense to me. I liked when things fit well together, like in math and science, and my memory skills were pretty strong, so STEM was a good match.
Even though your family was supportive of your education, did you face any resistance as a woman in tech when you entered the working world?
No matter where you come from, it's always been an uphill battle for women in technology, but I've made amazing friends who have given me the support and guidance necessary to thrive. On the one hand, I found the industry very welcoming because I was fortunate enough to surround myself with peers who liked helping newcomers, and over the years, I've built up a strong network of really close friends and good mentors.
On the other side, obviously, there were some experiences that made me think twice. I haven't been the only woman in a meeting room in over a decade, but when I started working, that was very, very common. In my engineering school, 15 percent of students were women, and the school did not even have a women's dorm. Since I didn't study close to home, I had to find my own accommodation in a super-small and private (i.e. expensive) dorm. We've come a long way from there.
What are some of the best pieces of advice you received from mentors throughout your career?
I get a lot of leadership advice from my mentors, which is great. For the most part, their biggest takeaways are to be present and speak up.
In terms of fitting in, I have two strikes against me: I'm an immigrant and a woman. When I was growing up, I was too shy to verbalize my ideas and I had a very timid voice. One early manager in particular would consistently tell me to speak up. He told me that, although there was nothing wrong with my voice, that I could come across as being unsure of myself. He helped me develop my voice, find confidence, and learn to quickly process what other people were saying so that I could feel more sure of myself when I did speak up. His advice was not one-size-fits-all, and I'm not saying it should be, but it certainly helped me advance in my career.
I still keep in touch with my mentors from the past. We grab coffee and talk about our ambitions and work issue of the day. Sometimes you get so bogged down in the everyday that we forget the bigger picture. Such conversations are important to remind me of the big picture.
Before you came to Uber, you worked at Rocket Fuel, another high growth startup, and CBS. What are some of your key takeaways from growing the IT infrastructure of those types of companies versus a company like Uber?
There is no company like Uber. Now, when we interview people, we always make sure we don'tding people for not having that experience because honestly—and especially two and a half years ago—we were growing rapidly. I joined Uber from Rocket Fuel, which was a hot, fast-growing public company at the time, but it was no match for Uber's scale.
I came at a stage where we were growing fast, but we had stabilized. When I joined, Uber needed some structures, processes, and roadmaps for our IT strategy, but at the same time, we were still pivoting very quickly. For instance, if we were undergoing a data center migration—a process that takes most companies months—we would finish it in nine working days. It's a story worth telling when you brag at the end of the day with your peers over a mug of beer: "You took three months to do that? Well, we did it in nine days."
You took a break in your career to pursue an MBA at Wharton (the University of Pennsylvania). How do you apply this business education to your work leading an IT organization?
Pursuing an MBA was one of the better decisions I've made in my life. When you're getting started in your career, it's possible to become pigeonholed in one industry; in my case, technology is so broad but there's so much outside of it. Wharton actually helped me to think about different things, like how entire companies ran, how are all the cogs put in, and how they work together. So that was awesome for me because now I can see beyond engineering. For instance, when I talk to marketing, I understand what is important to them. When I talk to finance, I know what's important to them, but ten years ago, when I pursued my degree, that was all new to me. My MBA gave me the ability to put on different hats much easier than I would have otherwise. Despite the huge student loans, it was great fun.
Why did you decide to go into IT versus other areas of tech?
I did not necessarily choose that path, I think the path chose me. I started my career writing low level driver programs, which was pretty fun. Then, in the late 1990s, Enterprise Resource Planning(ERP) and via that, automation and optimization of internal corporate functions was on the rise. Oracle Applications was being used by several companies and I got interested in that and I started writing modules for them. That's how I started in IT and then I just grew into it there. IT is novel in the sense that every company needs IT to run efficiently so it is shielded from industry-specific recessions.
You joined Uber in July 2015. Why did you come aboard?
To be completely honest, the reason I joined Uber is complete vanity. I just really wanted to work for this brand name since it was growing so much. I didn't really understand what Uber was until I joined and spent some time with the products.
Only after I came to Uber—after I really understood it—did I realize how special it is to be a small cog in a large machine that has such a big impact. When you actually hear stories about customers who are able to put food on their table because of Uber, or get a ride to their doctor's appointment, you really get a sense of your impact. I talk a lot to our driver-partners and I hear so many amazing stories about women doing it because it affords them greater flexibility. They're caring for their home and kids and everything in between. It's very hard to get part-time jobs, especially part-time jobs where you own your schedule. If your child is home sick today, you don't have to go to work; you can just not turn on the driver app.
As I came to understand the depths of what this company does, it actually instilled a lot more pride and confidence in my decision to join.
What are some of the biggest IT challenges for Uber?
Scale is our biggest challenge, period. Because of our scale, we're not like any other tech company. We have over 600 offices right now and we're still growing. Just managing that scale is huge.
The rate at which Uber scales is also a key challenge for us. Even though we're bigger and more organized than when I first joined, speed is still critical because our growth is not slowing down. Creating efficient and sustainable technologies to support our employees is ten times more difficult when you're moving at the speed of light.
What is most rewarding about your work at Uber?
Definitely the people I work with. Most of my organization has been here as long as or longer than I have. We've grown together in the past three years. It's amazing to see my team grow and take on different roles. In my org, we've had especially smart engineers take on different roles or go into management, or we have developers who are amazingly technical, and they tend to go deep to create solutions on open source platforms which is rewarding for both Uber and the broader community. That's what makes my work interesting, and doing it with a group of people I respect and can learn from makes it that much better.
IT Engineering is responsible for building productivity tools and internal infrastructure to set our employees up for success. The better our IT, the better we can serve our customers. For instance, we built uChat to make communication at the company easier and more seamless. The Uber Kiosk, which was developed by our Innovation team, offers an alternative method of signing up to drive with Uber that both optimizes our efficiency and is engaging for consumers.
What are some of the bigger initiatives your organization is tackling in 2018?
My organization works on several internal solutions for the company. This year, we're focusing on building and fine-tuning our performance management tools, HR-related applications, and productivity applications. Another key focus is also compliance. As we grow and head towards IPO, we need to be ready to operate like a public company. The best way to approach compliance is to determine what the right thing to do is versus doing it just because it's written in the policy or procedure. All of this will play into how we grow our global offices and how we design our new campus' IT to make the workplace better and more efficient for employees.
You are a co-chair of Uber's Immigrants Employee Resource Group. What inspired you to take a leadership role in this group?
Our goal is to help build a more inclusive Uber by providing a welcoming forum for immigrants and to promote cross-cultural learnings. I came to this country 20 years ago. There are so many people in different phase of their immigration journey. Some are thriving, some are fraught with self-doubt and some are struggling to be successful in a different culture.
Several of us still go through that thought process of assimilation where we strive to become similar to masses here. But what are the boundaries of such assimilation? We might be a stronger nation if we find a balance between our immigrant culture and the new American way of living such that we bring out the best of both worlds.
We also answer basic questions like, how do I study for my citizenship exam? How might the political climate impact the immigration process for new hires or people waiting for their green cards? Or what should our financial savings strategy be? Where should we invest – here in America or also abroad? The immigrant community at Uber is big, and it's important to create an inclusive environment where we can talk about their concerns and problem solve. That's what we're trying to do.
What is the biggest piece of advice you'd give a young woman considering a career in technology?
Don't write off STEM without trying it first. In some groups, it might not be cool to study Math and Science, but I would encourage them to just try it to understand whether it interests them. It's the same thing you would do with anything else, right? You want to try snowboarding or skating etc to see for yourself how you like it. It's okay to not pursue a skill if you don't like it. But it's not okay to avoid a skill (like STEM) just because it's not cool.
Outside of your work at Uber, what drives you?
I do a little bit of a lot of things. I love TV. I draw strength from interesting stories. I am an avid fan of indoor cycling. I've wasted enough money on gym memberships over the years, but in the end, I think Peloton is what I've landed at. And in my opinion, it's actually a amazing piece of technology in the fitness industry.
If you look at life the right way, it will give you a lot of opportunities to be inspired. Sometimes, I'll be inspired by just seeing an amazing piece of art. Sometimes, I'll be inspired when I try to push my limits.
READ MORE AND DISCUSS
Show less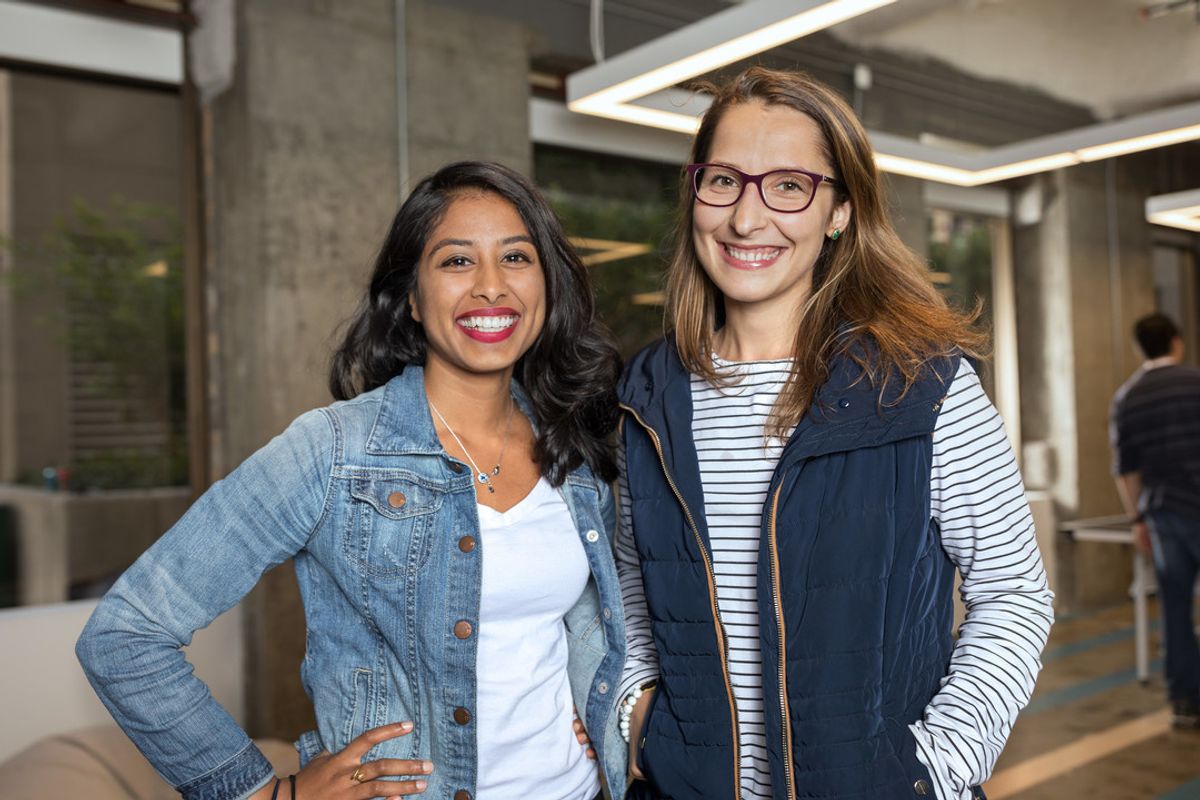 Uber
Below is an article originally written by Liane Hornsey, the SVP & Chief People Officer at PowerToFly Partner Uber, and published on May 17, 2018. Go to Uber's page on PowerToFly to see their open positions and learn more.
Every week, we run a global all hands meeting for our 18,000 Uber employees. For one hour, teams from all over the world join in one conversation led by our CEO Dara and other leaders who share important updates and answer audience questions. Without fail, one of the most frequent questions that comes up is, with everything we're doing to improve our culture, fix our relationship with drivers, and turn over a new leaf with cities and regulators, when are we really going to tell the world about it?
I'm happy to say that we're finally doing that with our Moving Forward campaign that launched earlier this week. While for many people this may look like the first sign of our new direction at Uber, it's actually far from it. The truth is, we have been working on getting to this point for many, many months. But a lot of the cultural changes we've been making at Uber are not immediately visible or obvious. And that's by design—we knew that creating a new Uber would require more than slapping on a fresh coat of paint and new curtains. Curb appeal is easy; seismic retrofitting is not. I want you to know that Uber is doing the hard and necessary and often invisible work to transform ourselves from the inside out. The fact that employees keep asking the question is a good sign. Rather than being too focused on the superficial, I believe they are anxious for us to tell our story because they can feel the change.
As I said in my last blog, my goal is to make Uber the most inclusive company on the planet where all employees feel safe, supported and empowered to be successful. The past year has been an incredible journey and we've made meaningful progress with the introduction of our cultural norms; revamping our end-to-end hiring practices and performance management process; implementing and retaining pay equity in the aggregate between women and men and between all racial groups; and other initiatives we've undertaken as a result of deeply listening to our employees' needs and figuring out how to be more responsive, transparent, inclusive and caring in everything we do.
In our internal policies, for example, we put a lot of effort into adding and improving benefits that support families. We established global standards for parental leave to support both women and men in taking healthy time off to welcome a new child, and introduced new policies for telecommuting and part-time work to accommodate more flexible ways of working. We hosted Take Your Children to Work Day a few weeks ago and I was delighted to see many more employees participating and showing off their workplace to their toddlers. It was a really joyful day. My hope is that we are becoming an employer of choice because of what we have learned and continue to learn by listening, and how we are responding with big, bold moves in the right direction.
We are starting to see some encouraging results in our workforce representation, although we still have more to do. In April we shared our 2018 Diversity Report that showed modest progress on the proportion of women in the workforce (+1.9%), women in tech (+2.5%), and women in tech leadership (+4.3%) compared to 2017. We also saw gains in the proportion of underrepresented groups in leadership (+2.5%) and in tech (+3.1%). For the first time, we gave employees the option to voluntarily self-identify as LGBTQ so that we could get a more accurate and inclusive snapshot of our employee base. And we've brought in a new chief diversity & inclusion officer, Bo Young Lee, who is giving us a fresh and fearless perspective on what it will take to really move the needle.
I'm confident that Uber is changing for the better, but don't just take my word for it—you can hear it directly from our own employees. This terrific interview with Sophia Vicent, director of technical program management, talks about her journey as a woman in tech and how she overcame impostor syndrome and built Uber's technical program management function from the ground up. Robin Tolochko, a designer on the Maps team, wrote about what it's like to be a feminist at Uber. I was also incredibly inspired by the story of Benito Sanchez, a formerly undocumented immigrant who went from picking strawberries to landing an internship and eventually a career as a software engineer at Uber. These are just a few of the incredibly talented people at Uber who are helping to change the way we move.
While my mandate as Chief People Officer is to continuously improve the experience of our employees, the truth is, what we do internally and externally is all connected. What we have discovered over the past year, in particular, is that how we treat our employees and drivers matters to our riders. How we treat our drivers and riders matters to employees. Doing the right thing—one of our cultural norms—can't happen in a silo. Our commitment to change has to be consistent and steady across all of our audiences.
Which brings me to our other big news: earlier this week Uber's chief legal officer, Tony West, announced three important new developments in his blog Turning the lights on: Uber is no longer requiring mandatory arbitration of claims related to sexual assault or harassment (drivers, riders, employees); survivors will be able to settle their claims without a confidentiality provision; and we will publish a safety transparency report and help develop an open-source, standard taxonomy for classifying incidents so that overall reporting is more accurate.
These changes may seem symbolic or abstract, but I want to emphasize how truly meaningful they are. Combined with the new safety features we rolled out a month ago, Uber is stepping out in front to play a bigger role in ensuring that all of our constituents can have a safe experience, and in the unfortunate event that they don't, they are able to seek redress in a way that is fair and transparent and respects their dignity.
I'm proud that we've come so far and we're taking action in a way that isn't just skin deep but is lasting and profound. It may not be something you can easily see, but I certainly hope that as a rider, driver, eater, courier, employee or member of our community, you will feelour commitment to change.
Thank you and let's move forward together.
Liane
READ MORE AND DISCUSS
Show less
Loading...