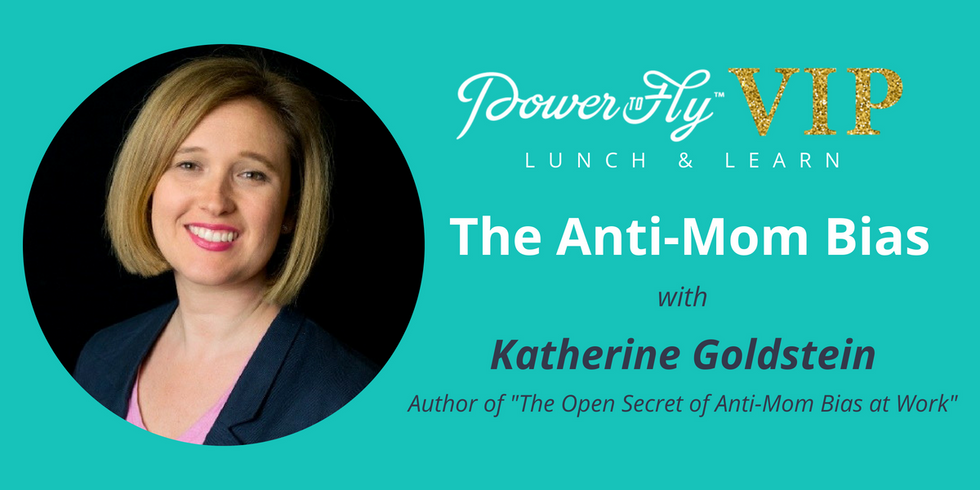 Women at Work
Our VIP Lunch & Learn With Katherine Goldstein
Katherine Goldstein is an award-winning journalist and expert on women and work. Inspired by her own experiences of becoming a mother, Katherine has spent the last couple of years studying issues of women and work as well as mothers in the workplace.
After her research as a 2017 Nieman Fellow at Harvard University, Katherine authored the article entitled "Where Are the Mothers?". She has also written the article "The Open Secret of Anti-Mom Bias at Work" for The New York Times. In addition, Katherine is currently developing a podcast about millennial working mothers.
On Friday, June 29th, Katherine sat down with a small group of PowerToFly VIPs and provided valuable information about ways we can combat the anti-mom bias and unite working caregivers everywhere. Would you like access to exclusive chats with women like Katherine? If yes, then click here to become a PowerToFly VIP and join our community of women here to empower one another.

Q: How do you combat criticism in the workplace for being a "young mother"?
Katherine Goldstein: In a perfect and just world, this really would have no impact on how anyone viewed you at work. Being a "young mother" isn't relevant to your competency. Instead of engaging with those trying to put you down, try to focus on your accomplishments and what you're really good at. If it's in a performance review type of setting, try to steer people away from talking about your personal life and really focus on what you contribute to the organization.
Q: How does a mom break ceilings in the workplace when they have impeding familial obligations?
KG: First, there's this academic term that I use in my anti-mom bias article that isn't widely known, but I think is really important-it's called the "maternal wall". I think it should be as well known as the phrase "glass ceiling". "Maternal wall" basically means that once a woman becomes a mother, she hits a wall in terms of her promotions and earnings and is not able to advance due to perceived biases and lack of opportunities.
I think that a lot of times people assume mothers don't want to travel for work or don't want promotions because they'd rather be home with their kids. What's really important is to keep raising your hand for those things if they are important to you. Don't assume that someone knows that you want a promotion, be clear that you are interested in challenging yourself in moving forward. Many people are going through challenges in their lives, but I absolutely feel that if you want something done well, then give it to a busy working mother. They are some of the most impressively multi-tasking, creative thinking, efficient people. Don't count yourself out as someone who can't do something if it's something that you're really passionate about and want to try to reach for - "Happy moms make for happy families".
Q: How can I fight the anti-mom bias when what's happening is not technically "illegal"?
KG: It's really hard to think of examples of anti-mom biased behavior that's not illegal. For example, not giving someone a promotion because you think they're too busy with their kids, which happens all the time, is illegal. Hiring someone who doesn't have kids because you say that the person who had kids would maybe be too distracted—that's illegal. The biggest issue I can think of that's not "illegal" is centralized around scheduling. Many employer may schedule important happy hours and networking events late in the evening with a lot of drinking - that just doesn't always work for moms or pregnant women. To combat this, we have to be proactive and say things like, "It's great that you suggested that happy hour—how about the next time we do it as a lunch during the day so everyone can participate?"
Q: What's the best way to combat the perception of working less on a WFH day if you're home with a sick kid?
KG: This is a tough one. Everyone has unexpected things that come up, even people who don't have kids - someone has to take their dog to the vet, someone has to take care of an aging parent, someone has a housing emergency. These things happen to people, and if you're in a position of leadership, make sure you're creating a culture of transparency for everyone, not just those without children. With that being said, if you're one of those people consistently thinking you're not doing enough or being perceived as such, it's possible this can just be internalized guilt. In letting go of that, you can try to focus more on highlighting what you're doing well and the efficiencies that you have in other aspects of your work.
Q: What are the main things that you think that we can do right now as employees of organizations to change/stop this bias?

KG: So what's really interesting is that I think people who are first learning about the anti-mom bias might think this is a problem for childless men who are neanderthals—and that's absolutely not the case. This kind of bias can come from women (as mentioned in Katharine Zaleski's really eloquent article from a couple of years ago), it can come from dads, and it can come from other mothers. I've definitely heard stories from people who've had a boss, also a mother, who mentioned things like "well, it was really hard for me, so I'm not cutting you any breaks".
The best ways to start to interrupt this, is to physically interrupt it. When you hear people saying things like, "Oh, she's pregnant. I'm not sure we should go ahead with the promotion.", it's perfectly ok (and moral!) to say that you do not agree with that, and it's illegal. As women, we need to continue sharing our stories, raising awareness, and understanding that this is a problem. It's not about needing to be nice to working moms, it's about women's ability to be economic providers and to earn money throughout their whole lives. There's a lot at stake, so speaking up about your own experiences and not turning a blind eye when you're faced with an act of discrimination, is a really important first step.
READ MORE AND DISCUSS
Show less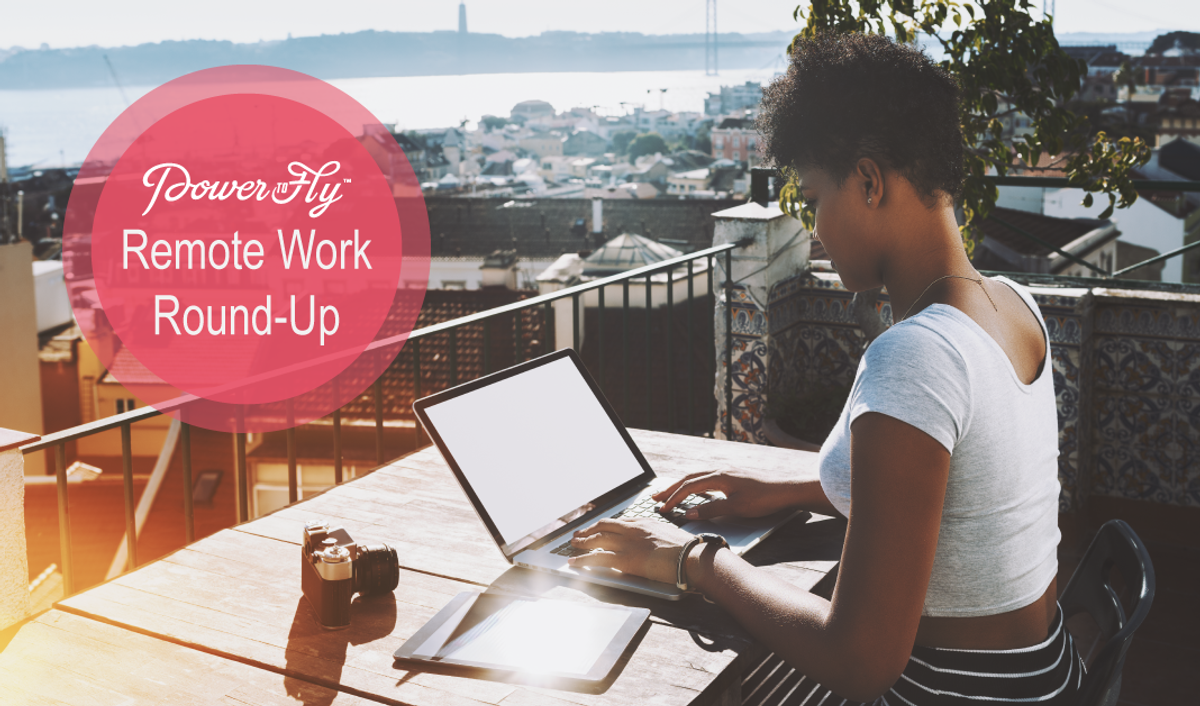 Jobs
These Work-From-Home Jobs Are Heating Up!
Apply to one of our featured fully remote jobs below or visit our remote jobs page for even more opportunities!
READ MORE AND DISCUSS
Show less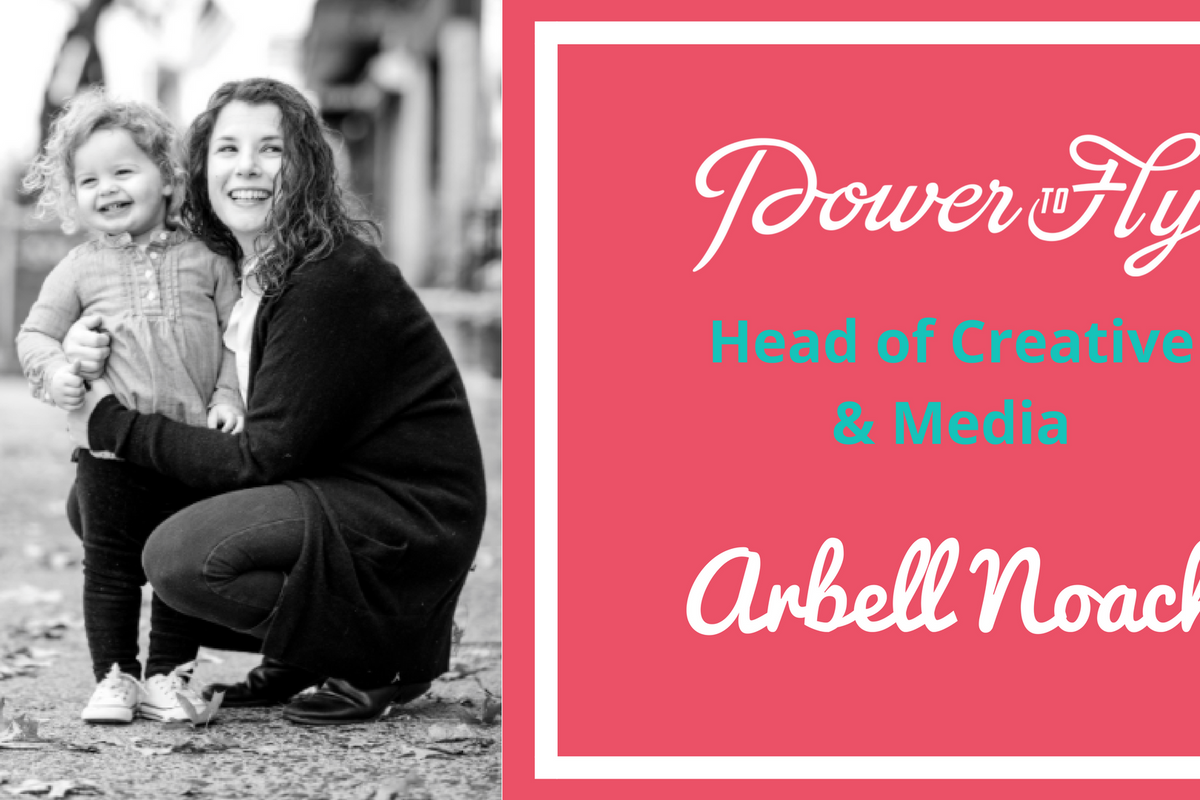 Women at Work
As you may know, February is Mentor Month at PowerToFly, and we're celebrating by connecting you with the mentor of your dreams on Networks! While we're busy matching, we wanted to chat with some of our team-members to not only get to know them a little better, but give them a chance to share their experiences as a mentor or mentee and offer up some advice on how they've tackled various roadblocks in their careers and what's made them the successful women they are today!
Today we're featuring Arbell, who is the Head of Creative & Media here at PowerToFly! She has 14 years of experience in publicity, social media and content marketing. Arbell previously worked in the music industry where she honed her content creation and dissemination strategies for artists such as Barbra Streisand, Bob Dylan and Bruce Springsteen, before moving into branded content innovation for companies like Samsung, JPMorgan Chase and Michelin (she's a busy woman!) Make sure to connect with her on Networks and ask any questions you may have!

Q: Have you ever had a mentor or mentee that's made a significant impact on your career and why?
A: I've been incredibly fortunate to have had both and have found I've much to learn from mentors and mentees alike. While I've had numerous people influence me throughout my career significantly, my former boss from Columbia Records, Glenn Frese, always stands out in my mind. He once told me, "Be a good person and do good work, and good things will come." 10 years later, it's still my core philosophy, and I strive to pass it on to others.
Q: What makes a good mentor/ mentee?
A: Someone who believes in you unconditionally, but can still (and will) deliver the hard truths. They'll tell you when you've done well or done poorly.
Q: What's one piece of advice you'd give to someone looking to start a career in content marketing/ social strategy?
A: You have to love it. You have to have passion. Don't do it because you want to be insta-famous or because you want to hang out on Snapchat all day. There's a lot of effort and strategy that goes into this business, so be prepared for long hours and hard work. Much of it can be fun and exciting, but if you don't love taking things apart and putting them back together on an intellectual level, then this business isn't right for you.
Also: just because you posted something on Facebook that one time or you know how to use Twitter, that doesn't make you a skilled social marketer. This is a real profession. That's akin to saying you accurately put on a bandage once, so therefore, you can practice medicine.
Q: We all know how much you love Facebook- but if you were to run the campaign of your dreams, what platform would it be on and why?
A: You already answered the question! The reason why is that Facebook has the most robust and accurate targeting available of any platform, and is built in a logical fashion. It really depends on what your objective is, but since Facebook is the originator in terms of paid social, and since it is still so relatively new, Facebook continues to have a leg up. Their profits don't lie.
Q: As a working mom, what's the biggest challenge you've faced in your career?
A: I've been extremely lucky that I've worked for companies and individuals who have been understanding and open to me being an involved parent. But even still, spending long hours away from a young child is incredibly difficult. Working remotely has allowed me more flexibility to be family-focused while still career-oriented - the best of both worlds.
Q: What tips do you have for other working moms looking to recharge their careers?
A: Be patient to find the right situation for you and your family. Motherhood makes you re-evaluate what you want out of your career, even out of your life. No job is one-size-fits-all. Take your time to weigh scenarios and decide what's important for you to make you happy - then go after what makes you happy.
Q: What motivates you to come to work every day?
A: Knowing that what I do effects the greater good. I loved working in music and for brands, but at a certain point, I wanted to lend my talents to something I believed in. Being a woman, and a mother, I've been enmeshed in so many different workplace scenarios governed by being a woman and a mother, for better or worse. And the stories I've heard! I don't want my daughter - or any other woman or girl - to experience negativity in the workplace based on who they are or how they choose to live their lives.
Q: Why do you love networking on PowerToFly?
A: I love meeting other women and hearing their stories. I love being able to help them in any way I can. And I love hearing that they're having success. That is the greatest gift of all.
READ MORE AND DISCUSS
Show less
Loading...