GET EMAIL UPDATES FROM POWERTOFLY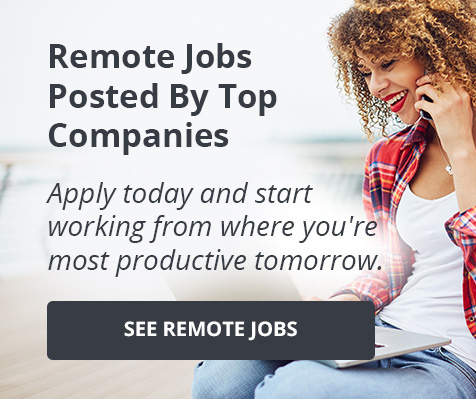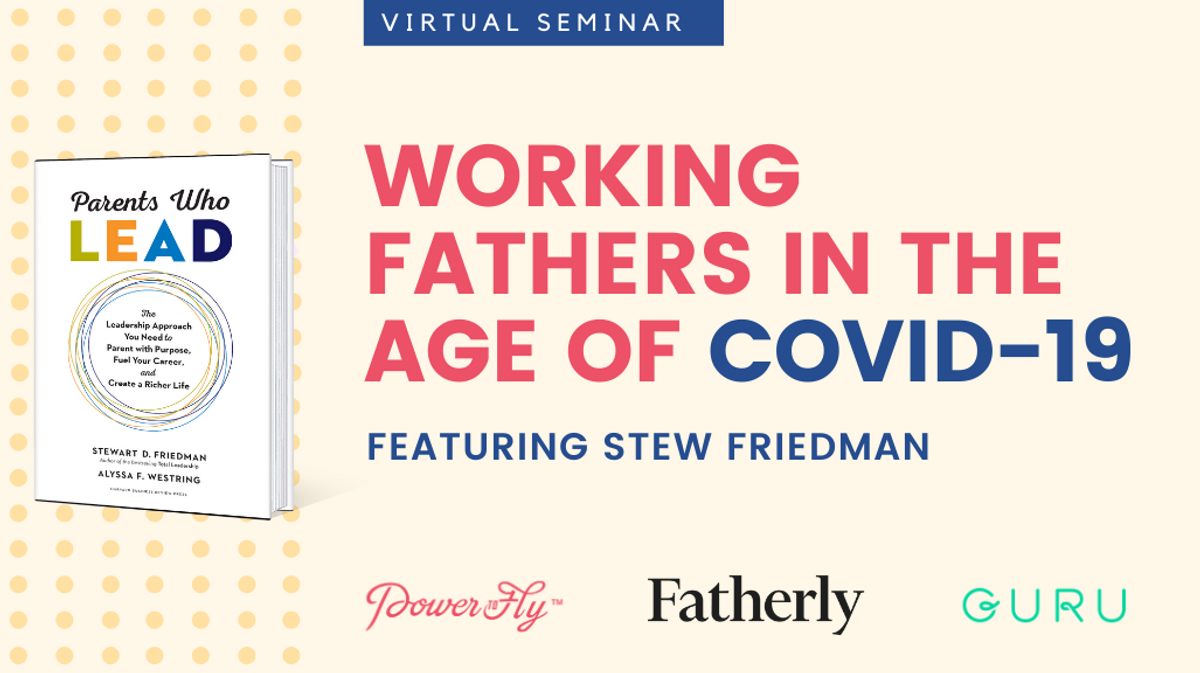 Webinars
On March 26th, PowerToFly partnered with Fatherly to present an interactive virtual seminar on being a working dad, mom or caregiver during the age of COVID-19.
Moderated by PowerToFly's Dionna Smith-Keels, Strategic Global Enterprise D&I Executive, our amazing panel of leaders included:
Together, we explored such topics as "home schooling" while remote working, programs companies can put in place to support working parents, and the meaning of "work-life integration" in the age of social distancing.
READ MORE AND DISCUSS
Show less

Dow Jones Company
Below is an article originally written by Mark Musgrave, the Chief People Officer at PowerToFly Partner Dow Jones, and published on September 26, 2018. Go to Dow Jones' page on PowerToFly to see their open positions and learn more.
A note from Mark Musgrave:
Dear All,
I am proud to share that for the third year in a row, Working Mother Magazine has placed Dow Jones on their list of Top 100 Best U.S. companies for working mothers. At Dow Jones our goal is to help our people reach their full potential, by cultivating an environment where they feel comfortable bringing their whole selves to work.
Being recognized as an employer of choice for working mothers is the result of our continued efforts to provide employees with an ever improving approach to work-life balance. Over the course of the past year, we've enhanced our paid parental leave to 20 weeks for primary caregivers around the globe, hosted our inaugural award-winning women's leadership initiative, IGNITE and celebrated the 20th anniversary of the Dow Jones Family Center in Princeton.
As we work to map our our next steps, we'll be incorporating feedback from Smita Pillai's Listening Tour. As our first Chief Diversity & Inclusion Officer, Smita has been traveling to numerous offices across the globe to learn what we do well and where we can improve in our efforts to cultivate a culturally diverse and inclusive working environment for all employees.
We still have more work to do, but attaining this distinction as a great organization for working mothers is something I am very proud of – it shows that we are on the right path. I'd like to share a few thoughts from other members of the Executive Leadership team on this accomplishment:
Christina Van Tassell, Chief Financial Officer
"I am proud to be part of an organization that encourages individuals to discover their path to happiness, both at home and in the workplace. As a working mom, I personally feel supported so that I may continue to thrive in a balanced way."
Matt Murray, WSJ Editor-in-Chief
"Journalism can be especially demanding and tough on families given the pace of news and relentlessness of deadlines. Given the competitive nature of the job, many people feel an unstated pressure to sacrifice their personal lives to demonstrate their commitment. It's important to have policies that encourage and nurture balance, and help our journalists find fulfillment both on the job and off."
Smita Pillai, Chief Diversity & Inclusion Officer
"As I have traveled across the globe listening to our colleagues, one thing is clear – we are proud of our company and our brand. Our world class benefits and policies are inclusive and progressive. This recognition from Working Mother Magazine is a testament to our commitment to diversity and inclusion of all our global employees."
I am proud to be a part of an organization such as Dow Jones, which strives to provide employees with programs and services that are meaningful and significant. I look forward to sharing more about new programs soon.
Best,
Mark
READ MORE AND DISCUSS
Show less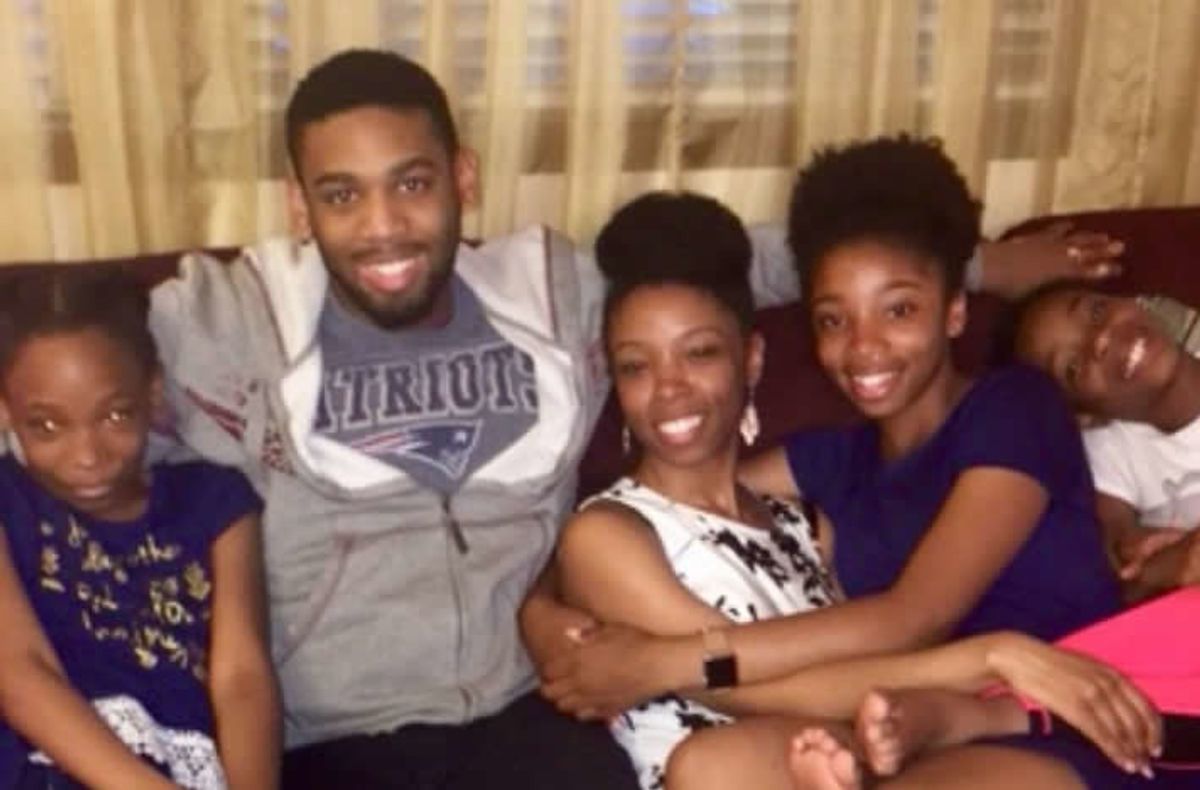 Synchrony
Below is an article originally written by PowerToFly Partner Synchrony. Go to Synchrony's page on PowerToFly to see their open positions and learn more.
In 2018, Synchrony was once again awarded a place on the Working Mother 100 Best Companies list! We're honored to receive this award for fostering an inclusive environment that is women and parent-friendly through our benefits, flexible work arrangements, and mentoring programs. This year, our Working Mother of the Year is Tia, who is an employee that demonstrates our company values every day by being a great parent and great worker. Read on to learn how Tia has been able to overcome personal and professional obstacles to achieve her ambitions with Synchrony.
Tia is no stranger to hard work. As a single mother of 4 children, she had her first child in high school at the age of 16 and was living on her own by the age of 17. After graduating high school, on time and with honors, she attempted to work full-time, go to college full-time and raise a child on her own – becoming drained and burned out. Understandably, something had to give, so her schooling took the backburner while establishing her career. After a while, she became comfortable with her career progression and didn't feel the need to go back to school, until it was time for her son to go to high school. She was determined to show him (and the rest of her children) that no matter what, you need to keep going! Ultimately, she was proud to complete her degree in May 2015, prior to her son graduating from high school in May 2016. She is now working on her Master's Degree (utilizing the Synchrony tuition reimbursement program), her son is going into his 3rd year of college, and she is raising a current high school Junior, a 5th and a 6th grader.
Tia consistently strives to outperform, overdeliver, take risks and build trust. She is a firm believer that no matter how hard she thinks things are, there is always someone out there who has it harder and who has made it further. She also takes pride in serving as a mentor for peers, team members, friends, associates, teens, and adolescents – from next career moves to relationship advice to financial guidance. She says that the greatest part of being a mentor is having the ability to help someone accomplish what they are seeking, with trust built through transparent and candid conversations. She is currently the President for our Synchrony Toastmasters Club, and continuously encourages other colleagues to join to enhance their leadership, communication and speaking skills.
We're glad to have this working mom as part of our Synchrony family!
READ MORE AND DISCUSS
Show less
Loading...