GET EMAIL UPDATES FROM POWERTOFLY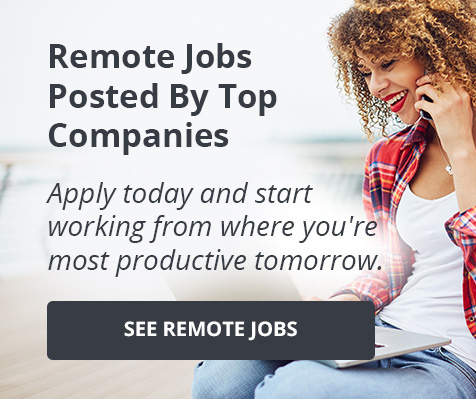 Accenture
Below is an article originally written by PowerToFly Partner Accenture, and published on March 11, 2020. Go to Accenture's page on PowerToFly to see their open positions and learn more.
Powerful. Accepted. Valued. Empowered.
Just some of the ways a culture of equality makes people feel.
But the reality is that when it comes to workplace culture, there is a large gap between what leaders think is going on and what employees say is happening on the ground.
Our Getting to Equal 2020 research, based on a survey of 30,000 professionals and more than 1,700 senior executives in 28 countries, dives deeply into the workplace culture perception gap.
It's an important reality check for leaders that their commitment to equality must be a serious one, where success depends on whether their people feel that effort is manifesting in the day to day.
A small group of leaders—we call them Culture Makers—are ahead of the curve. They have a "Say, Do, Drive" mentality—three ways to drive a more inclusive culture. And they are setting a new standard for our industries.
Making bold steps toward equality
"You can only have a culture of equality if you start with the belief that diversity matters," says Julie Sweet, Accenture CEO.
She points out that Accenture is following a clear road map, involving bold leadership, comprehensive action and an empowering environment.
Our commitment to build an inclusive workforce is stronger than ever. We've set bold goals that support women to advance and thrive, and our aim to achieve a gender-balanced workforce by 2025 will hold us accountable.
We're putting that into practice through our strong mentoring program to ensure our people are supported at every stage of their career, as well as offering flexible working arrangements, including job-shares and part-time work schedules, to meet our people where they are at all stages of life.
We're proud of what we have achieved—but we also know this is a journey, and we have not yet reached our destination of equality. There is still work to be done, but together with our own Culture Makers, we will accelerate our progress and unlock a new potential for our people and our clients.
Become a Culture Maker and do work that makes a difference, every day. Find your fit at Accenture.
READ MORE AND DISCUSS
Show less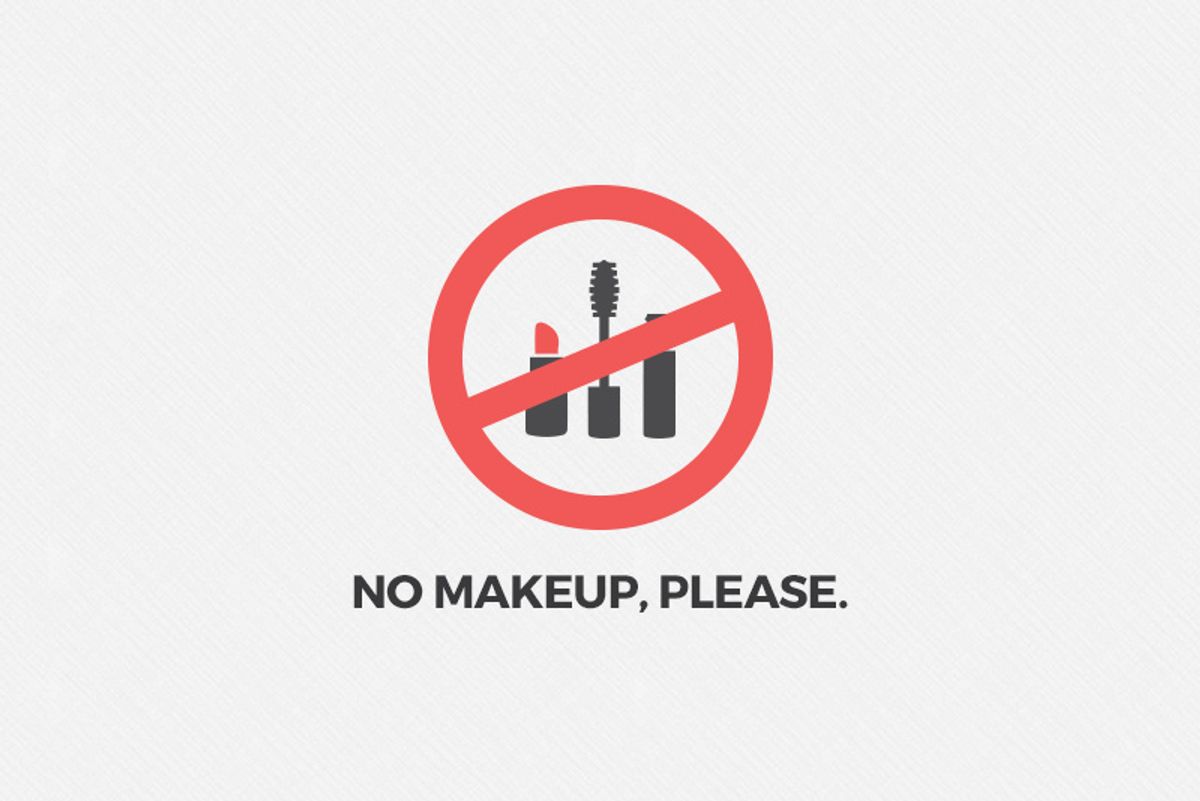 Women at Work
A version of this article previously appeared on Skillcrush, an online education program for creatives, thinkers, and makers that gives total tech newbies the tools to make major career changes.
Julia Sonenshein, Skillcrush
When celebrities left and right started announcing they're off the makeup train in favor of more natural (read: less obvious but still made up) looks, I rolled my eyes. I simply couldn't muster any feelings about the performative unburdening of it all—cloaked as it was in superficial empowerment. (Celebrities: I know you are still wearing makeup. You aren't helping anyone).

My personal relationship to makeup can only be described as "whatever": I typically don't leave the house without some undereye concealer and a bit of mascara, even if I'm just going to get coffee or go for a walk, but a usual day is pretty limited to exactly that. Some would call that low maintenance, others would say that's ludicrous. Whatever.
But things change if I'm in a work environment. No matter how laid back the office—open floor plan, nap pods, coworkers who bring their puppies—I'm in full makeup. Not the fun, creative kind of makeup, but boring, workhorse makeup: concealer covering the shadows under my eyes, some powder toning down the redness of my nose, and cheek tint so I don't look quite so pasty. If anything, I'm going for that look all the celebrities are pretending is so noble: I just woke up this way, perfectly unblemished, vibrant, and inoffensive.
It's not the look I might try on the weekends when I put on some winged eyeliner or red lipstick. This makeup is to appear ostensibly "professional," or in reality, to pretend not to be a human person with flaws. This routine hasn't felt like a choice.
One day on the way to work, it was so humid and gross out that my makeup fully melted off of my face, and I wiped it off before I got to the office. Three people asked me if I was feeling ill or if I needed to go home. They looked uncomfortable when I deadpanned, "This is just what my face looks like."
At another job, a cut on my eyelid prevented me from wearing makeup for a few days and my boss told me to go home because I looked unprofessional. Never mind that a male colleague a few seats over had obvious undereye shadows and unkempt hair. The message was clear: In the office, men are fine as they are, imperfections and all. Women, on the other hand, must be improved.
I hadn't given this much thought—radical feminist as I am—because it was simply so deeply ingrained in my consciousness. But everything came into sharp focus when I started working at Skillcrush, where we're all remote and working from home offices on multiple continents. We have video meetings all the time—and when I joined the team, I would wake up, do my hair and makeup, and walk ten feet to my computer. Then I rolled my eyes at how ridiculous it all was to wipe off my makeup at the end of the day after not even leaving the house.
About two weeks in, I realized that I was squarely in the minority of employees putting on the ritz to sit in their own house—if not the only one. My coworkers looked happy and comfortable in their work environments, while I was squirming in my "professional" bra.
I couldn't figure out why everyone felt so comfortable being themselves, and I envied it until it finally dawned on me. Our CEO—everyone's boss—doesn't wear makeup most of the time when she meets with us from her home office, and culture starts at the top. It seems small, but it means that we don't have to, either. She offered us flexible jobs we could do from home and then demonstrated what it actually looks like to fit in your job around your life.
It's not enough to have an employee handbook full of platitudes about how cool your company is—if your boss doesn't take vacations, you won't, either. If your boss encourages risks but won't take them herself, you can't be expected do the same.
When culture starts at the top, it's a way for companies to walk the walk, and in our case, it instills gender parity when it comes to how we define "professionalism." And for a company that allows us to work from home on our schedule, it makes clear that we don't just have to trade the commute—we can also ditch gendered expectations about how we should present.
The idea of choosing whether or not to wear makeup to work might seem trivial, but I'd argue that the way women are expected to look at work is one of the many ways in which all women are held to a double standard in the workplace (not to mention the discriminatory, racist ways in which Black women are held to BS definitions of "professionalism" that don't include natural hair). It's not as simple as picking up the lipstick or not—it's about how women are perceived as professional or not based on something as silly as how they look.
Makeup is fun and anyone can and should wear it whenever they want. Even in my liberated new working world of undereye circles and air-dried hair, I sometimes dab on some lipstick for an afternoon pick-me-up. But exactly zero of my coworkers have ever asked if I'm tired, sick, or questioned my ability to do my job, especially while high-fiving a bro in a hoodie at the next desk. About damn time.
Want your own remote job where you're not expected to wear makeup every day? Check out the Ultimate Guide to Getting a Remote Job You Love for all the insider info on how to land your remote dream job.
READ MORE AND DISCUSS
Show less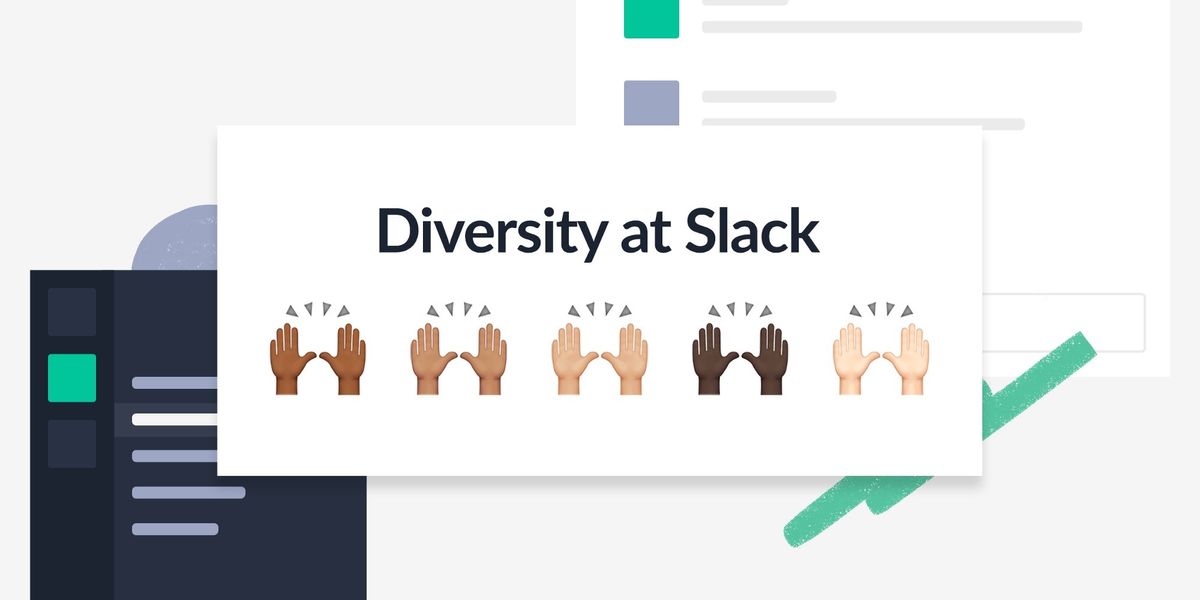 Slack Technologies Inc
An update on our data, April 2018
Below is an article originally written by PowerToFly Partner Slack, and published via Medium in April, 2018. Go to Slack's page on PowerToFly to see their open positions and learn more.
In February, we celebrated Slack's fourth birthday. Today we are more than 1,000 employees strong and fortunate to serve millions of customers around the world. While we've more than quadrupled in size since our very first report, our commitment to inclusion and diversity through rapid growth has never wavered. Success is impossible without our people, and both inclusion and diversity have been core to our values since day one.
As we grow and mature as a company, we strive to bring more rigor and discipline to our reporting. 2017 marked the first year we standardized on the Equal Employment Opportunity Commission's (EEOC) reporting format. We've followed the same format again this year, which provides a meaningful comparison that helps us see progress as well as opportunities for continuous improvement¹.
Additionally, this year we publicly released our Employer Information Report, or EEO1, which we intend to integrate into our diversity reporting going forward for greater transparency. For additional information, you can download our EEO1 report here.
Where we stand today²
Globally, 44.7% of our workforce is comprised of women, up from 43.5% (+1.2 pts) from our last report in April 2017.
34.3% of people in technical roles are women, up from 29.8% (+4.5 pts) last year.
48.0% of our managers (employees with direct reports) are women, down from 48.1% (-0.1 pts) last year.
30.6% of our leadership (director level and above) are women, up from 28.3% (+2.3 pts) last year.
In the U.S., 12.6% of our workforce is comprised of people from one or more underrepresented racial and/or ethnic backgrounds³, up from 11.5% (+1.1 pts) last year.
14.0% of our U.S. managers are from underrepresented racial and/or ethnic backgrounds, up from 10.7% (+3.3 pts) last year.
6% of our U.S. leadership team are from underrepresented racial and/or ethnic backgrounds, up from 5.9% (+0.1 pts) last year.
12.8% of our U.S. technical organization is comprised of people from underrepresented racial and/or ethnic backgrounds, up from 11.4% (+1.4 pts) last year.
In the U.S., we also look at LGBTQ, disability⁴, and veteran status among employees.
8.3% of our U.S. workforce identify as LGBTQ, up from 7.8% (+0.5 pts) last year.
8.7% of our U.S. managers identify as LGBTQ, up from 7.6% (+1.1 pts) last year.
1.4% of our U.S. workforce identify as having a disability, down from 1.7% (-0.3 pts) last year.
.85% of our U.S. workforce identify as veterans; this is the first time we are reporting on this, so we do not have a comparison to last year. Our Veterans' ERG is actively involved in raising the visibility of opportunities within the veteran community, and we intend to include this number (and see it grow!) in the years ahead.
Women at Slack
We continue our commitment to pay and promotion equity among people of all genders⁵, and have confirmed equal pay and promotion rates for three years running. Pay and promotion parity is foundational to elevating representation at all levels within our business, and we're pleased to maintain parity while adding a higher percentage of women to the company overall.
We believe part of that growth can be attributed to the work of our Women's Employee Resource Group (ERG), which has significantly grown in size and reach over the past year. Through recruiting and networking events, guest speakers, internal mentoring relationships, workshops and more, the ERG has created new opportunities for women to advance their skills, elevate their profiles and bring more talented women into our organization. We are grateful to the leaders of the Women's ERG — their time and dedication is essential to the success and health of this organization.
Representation and inclusion at Slack
To better serve our increasingly global and diverse customer base, we must recruit, hire and retain a workforce that looks like them. That's not just about compiling numbers, but ensuring we have an environment that's open and inclusive and promotes equality of opportunity — because we want to support the growth of underrepresented people at every stage of their careers in technology. That's not a switch you flip; it's an ongoing, continuous effort that requires input from across backgrounds, teams, functions and levels.
One way we work to address this is high engagement with our employee resource groups. In addition to the Women's and Veterans' ERGs mentioned above, we have active ERGs centered on people of color ("Earthtones"), people of different abilities ("Abilities"), and people who are LGBTQ ("Out"). These groups are actively involved in influencing diversity and inclusion at Slack and their leaders regularly meet to share best practices and feedback, and take action where needed.
This commitment is also reflected in how we're engaging in our communities. A few examples:
In addition to bringing in (and hiring) Year Up interns, we donated $10,000 to the organization last year as part of our commitment via the Slack Shop, where we rotate benefiting charities every six months. We'll make a similar donation to Code.org this year.
We're excited to announce a new partnership with Code2040 to support Black and Latinx computer science majors and recent grads as they take on their first software engineering jobs. Slack will partner with Code2040 on curriculum development, mentoring, program delivery, and event hosting. This is a brand new and highly experimental program, and we are eager to learn from the experience and iterate for subsequent future programming.
We've also partnered with the Transgender Law Center to provide the initial funding for the creation of a comprehensive ally skills curriculum designed to improve companies' ability to recruit, hire, include, and retain transgender and gender nonconforming employees. The curriculum that is created will also be made available across the entire tech sector.
These are all key steps — but by no means the only ones — that can help us learn new and expanded ways to identify, recruit and elevate talent across underrepresented demographics.
Looking ahead
As Slack continues to expand, our commitment to transparency, inclusion and diversity will remain a priority. We strongly believe that to move the needle, we must focus on recruiting and retaining the best talent in the world. We must get more underrepresented people in the door and put them in a position to excel at our company. We must focus on building and sustaining an environment where everyone can thrive.
In addition to reflecting diversity within our ranks, we must also continue to expand the inclusiveness and accessibility of our product as well. Last year, we localized Slack into four new languages — Spanish, French, German and Japanese — with more to come in 2018. In addition to localizing, we made accessibility improvements, including a re-crafted zoom experience to better help people with visual impairments use Slack, and we released a new keyboard navigation model for people who cannot use a mouse, or simply prefer to use Slack by keyboard.
Our mission is to make people's working lives simpler, more pleasant and more productive: We want this for our customers and we want this for all our employees as well. Growth is not an excuse to compromise our commitment to diversity and inclusion.
We want Slack to always be a place where people of different backgrounds can succeed and do the best work of their lives. Our goal from the beginning has been to avoid becoming a place where underrepresented groups exit the technology industry; instead, we hope to foster the next generation of tech leaders and entrepreneurs. We don't want to be a place where people give up on their ambition, but rather a place where people can accelerate their career experience and thrive.
Our work is far from complete, but we're committed to learning, improving, partnering and investing in the effort to keep moving this forward.
¹ Other than gender, we have limited our demographic reporting to United States-based employees in order to adhere to local laws in the other countries in which we operate.
² Slack Diversity Data as of December 31, 2017
³ "URM" includes Black or African American, Hispanic or Latino, Native Hawaiian and Pacific Islander, and American Indian or Alaska Native.
⁴ The vast majority of employees do not choose to disclose whether or not they identify as having a disability or as veterans; the data we share here is based on the small number who do disclose this information.
⁵We report today on women specifically as a reflection of our current data, but we know and support the fact that gender is not binary, and collect self-reported information on gender identity.
READ MORE AND DISCUSS
Show less
Loading...