GET EMAIL UPDATES FROM POWERTOFLY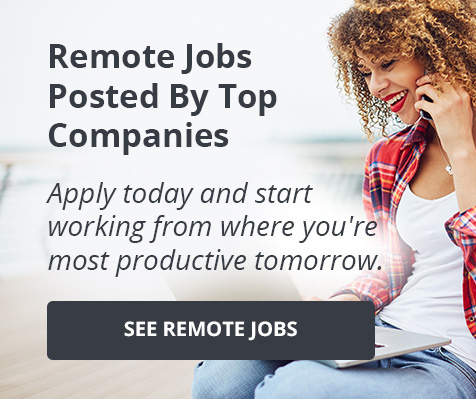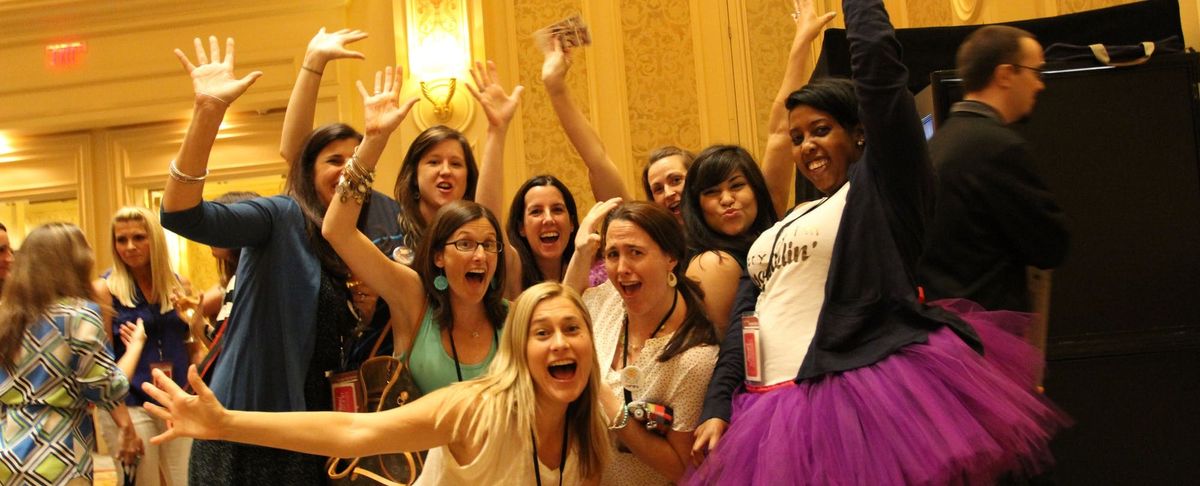 March 09, 2020
Teachers Pay Teachers
"Teachers Pay Teachers Conference Gives Financial Opportunities and Sense of Community"
Below is an article originally written by Charley Locke, previously a Reporter for EdSurge, and published by EdSurge on July 23, 2014. This article is about PowerToFly Partner Teachers Pay Teachers. Go to Teachers Pay Teachers' page on PowerToFly to see their open positions and learn more.
"It was one of the best days of my life. Right up there with my wedding day, and the days my kids were born. The whole thing was magic," effused Rachel Lynette, one of Teachers Pay Teachers' first sellers, and its soon-to-be second teacher millionaire.

When Amy Borrell Berner, community manager at TpT, started planning the one-day conference for sellers, she didn't anticipate that many of her conversations with teachers would leave her "teary-eyed." But the day was memorable beyond expectations.
The online marketplace allows teachers to sell their own curricula and buy materials created by other educators. TpT surpassed $100 million in sales this weekend, $82.5 million of which went directly to teacher-sellers.
Frustrated by the lack of access to teacher-created material, former teacher Paul Edelman started TpT back in 2005 when he was still in the classroom. "There was no incentive for teachers to create and share high-quality resources," Edelman explained. For sellers, the TpT marketplace "provides a financial incentive for teachers to spend that extra time making their resources as best they can." And less experienced teachers can access teacher tested material without reinventing the wheel--while paying a fellow educator, rather than a publishing company.
At last week's first-ever TpT's conference, teachers learned tricks of the trade from top sellers, attending sessions on copyright, search optimization, and how to use Clipart, to name a few.
Of the 746 teachers in attendance, Berner explained, "almost every person was talking about how TpT has opened up what they never thought was possible, both financially and in terms of helping other teachers and students." And previous kindergarten teacher Deanna Jump, who offers her selling tips here as TpT's first teacher millionaire, agreed. TpT has certainly helped Jump financially; as she shared in her keynote address (which seemed to move the entire audience to tears), before TpT, Jump and her family struggled to make ends meet between paychecks, "juggling bills to figure out how to keep the electricity from being turned off." But the site has given Jump both money and the support of thousands of other teachers across the world.
Beyond practical tips, attendees seemed to walk away with a sense of community and support. "Sometimes, we teachers feel like we're alone," Jump explained. "We go into that classroom and feel like maybe we're the only ones who feel this way. So sometimes, you just need to hear a 'me too'--just knowing you're not alone gives you the strength to keep on teaching." For Jump, and many other attendees, the conference gave the previously online support a physical presence, as it "felt like meeting old friends."
This burgeoning teacher support community came as a surprise to TpT organizers. "Our community is very organic, and wasn't part of the initial plan of the open marketplace," explained Berner. "But we were responsive to it, and started the Seller's Forum." The forum provides a way for teachers selling on the site to reach out to each other about creating effective content, marketing material and much more. In fact, teachers have built out the TpT network from the Seller's Forum, creating Facebook groups and forming individual friendships.
"It's almost like one big family," explained Jump. "Everyone helps each other out."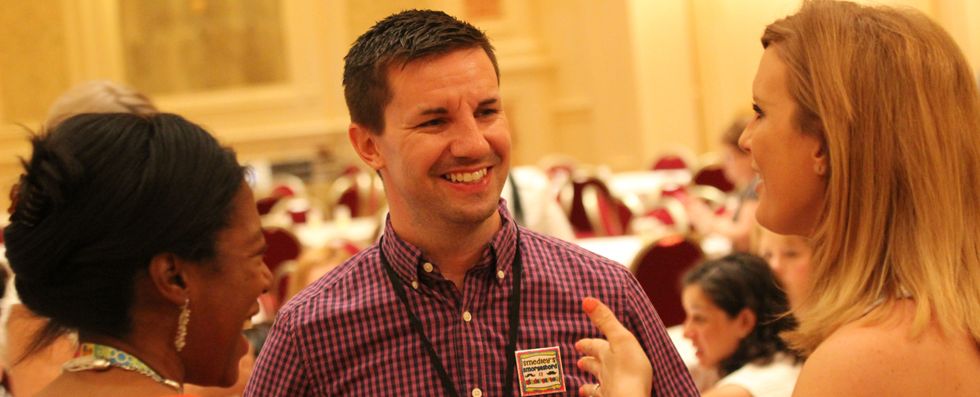 With a unique blend of money-making and community support, TpT may seem an odd model for a marketplace. After all, sellers are each other's competition. But Jump and Lynette both insist that the marketplace abides by "the TpT Way," which advocates collaboration over competition. As Lynette, who led a session on marketing at the conference, explains, "It seems counterintuitive that I'm sharing all my marketing secrets with my competition, but when they bring more people to TpT, some of those people will come to my site."
"There's something really special happening between teachers from the ground up," said Edelman, who sees the resources and incentives of TpT as transforming how educators teach. Jump agrees: "It's made me a stronger teacher, because now I need to know the theory behind why I do what I do." To Lynette, the methods and community enabled by TpT is "changing the landscape of education." By expanding teach-to-teacher mentoring and continuing to reach teachers through the marketplace, Edelman hopes to "catalyze that even more."
If the overwhelmingly positive response to last week's conference is any indication, TpT certainly provides not only a marketplace, but a space for teachers to build supportive communities and be recognized for their contributions. Berner, and many involved with TpT, believe "teachers are the experts." As she sees it, "One of the reasons why TpT has been so successful is because we really value and respect teachers," particularly educators who have affected thousands of students and logged years of classroom time, but often don't get acknowledgement of their lifelong work. After all, for these experienced, knowledgeable teachers, "Who says you can't be a millionaire?"
Read more about the conference from TpT, and from teacher-bloggers themselves.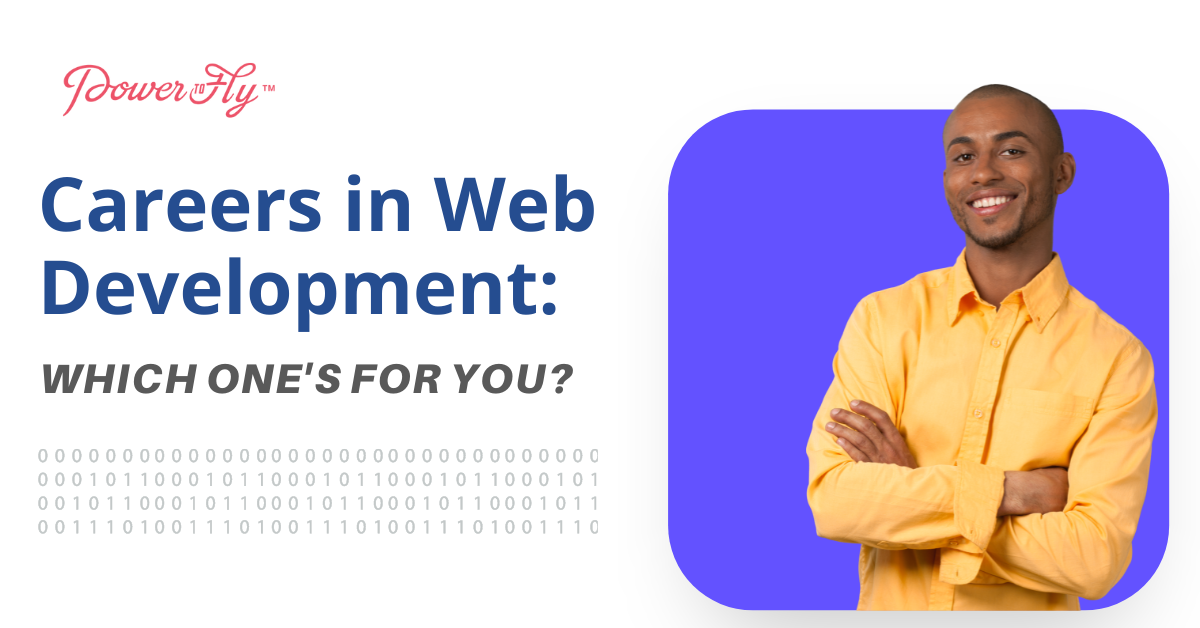 Upskilling and Development
We all have our favorite websites– the ones we frequent, bookmark, and recommend to others. You might even enjoy some website features so much that you've found yourself wondering why they aren't more popular. Or maybe you've experienced times where you were frustrated with a website and wished you could add features or even design your own!
If you've ever found yourself intrigued at the prospect of designing and developing your own websites, then a career as a web developer might be just for you!
As a web developer you would be responsible for coding, designing, optimizing, and maintaining websites. Today, there are over 1.7 billion websites in the world and, in turn, the demand for web developers is on the rise. In order to figure out what kind of web development work best suits you let's start with an introduction to the three main roles in web development that you can choose from.
The Three Types of Web Development Jobs
Front-End Web Development: The Creative Side
Think of front-end development as the décor of a house. The color scheme, furniture, manicured lawns, and overall aesthetic. In terms of a website, front-end development is laser-focused on the appearance of a website and its presentation on different devices. If you're considering a role in front-end development, it's important to learn programming languages such as HTML, CSS, and JavaScript. These three languages go hand-in-hand. HTML allows you to create user interface elements, CSS helps you with stylistic elements, and JavaScript allows you to incorporate online tools and connect your website to back-end functions.
In addition to programming skills, front-end developers need to be detail oriented, creative, willing to keep up with the latest trends in web development, cyber security conscious, and geared toward user-friendly designs. The median salary for a front-end developer can reach well into the $90,000 to $100,000 range.
Back-End Web Development: The Logical Counterpart
While a house can be beautifully decorated, it's incomplete without a solid foundation and efficient infrastructure. Similarly, a well-designed website depends on logical and functional code to power the features of that website. Back-end web development is code-heavy and focused on the specifics of how a website works. If you enjoy the analytical challenge of creating the behind-the-scenes code that powers a website, then back-end development is for you.
Since this role is more code-heavy, it's important that you learn numerous programming languages and understand algorithms and data structures. Some languages that are essential to back-end development are Ruby, Python, SQL, and JavaScript. Back-end developers also ensure that users can successfully retrieve and access data. This requires creating and using APIs (Application Programming Interfaces) which act as messengers that relay data related requests. Additionally, developing the code for the inner workings of a website also requires back-end developers to be conscious of the user interface features designed by front-end developers and to internally mitigate potential security risks. Due to the increased technical aspect of this position, back-end developers normally earn higher salaries than front-end developers. The average median salary for this role is around $118,000 per year.
Full-Stack Web Development: A Little Bit of Everything
A full-stack developer is essentially the Jack (or Jill)-of-all-trades in web development. Full-stack developers need to be knowledgeable about both front-end and back-end roles. This does not necessarily imply that you would need to be an expert in both roles, but you should fully understand the different applications and synergies they each imply. In order to work in this position, you will need to know the programming languages used by front-end and back-end developers. In addition to these languages, full-stack developers also specialize in databases, storage, HTTP, REST, and web architecture.
Full-stack developers are often required to act as liaisons between front-end and back-end developers. Full-stack developers need to be both problem solvers and great communicators. The end goal for a full-stack developer is to ensure that the user's experience is seamless, both on the front-end and on the back-end. In return, you can expect to earn a median salary of $100,000 – $115,000 a year for this role.
Taking the Next Step
Web development is both in-demand and lucrative! All three roles described above contribute to specific aspects of web development and the scope of each one can be customized to the industries and positions you feel best suit you. Regardless of which role you choose, all of them need a foundation in programming.
To gain the programming skills needed in each role, you can enroll in courses or learn independently. Coding bootcamps are a great way to boost your skillset quickly and efficiently.
Click here for some of our highly rated programming bootcamp options! Make sure to check out the discounts available to PowerToFly members.
READ MORE AND DISCUSS
Show less
Loading...