GET EMAIL UPDATES FROM POWERTOFLY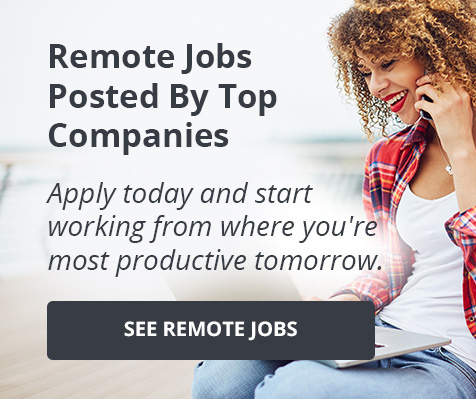 October 16, 2018
Homecare Homebase
Homecare Homebase Puts Powerful Tech Tools in the Hands of Home Health and Hospice Providers
Below is an article originally written by PowerToFly Partner Homecare Homebase, and published on March 8, 2018. Go to Homecare Homebase's page on PowerToFly to see their open positions and learn more.
The value of Homecare Homebase's proprietary software lies in its simplicity and efficient workflow, freeing caregivers to be more present for their patients.
One of Louisville's healthcare technology leaders, Homecare Homebase, puts powerful tools in the hands of home health and hospice providers to modernize every aspect of patient care. A huge part of the innovation that makes this possible takes place right here in the Derby City.
The value of Homecare Homebase's proprietary software lies in its simplicity and efficient workflow, freeing caregivers to be more present for their patients. Nurses and home health providers utilize tablets or mobile phones to track, simplify, and streamline almost everything they do. From scheduling and routing, real-time documentation of therapy goals and progress, customized assessment forms and billing, to CMS compliance that stays ahead of the curve, the team at Homecare Homebase delivers the tools providers need.

The company's continued rapid growth over the last 17 years is powered by a collaborative work process that allows employee innovation to take a front seat. Agile teams work together through the modes most comfortable for them, allowing for collaboration through a shared platform incorporating messaging, shared digital workspaces, and conference areas equipped with projectors, screens, and whiteboards.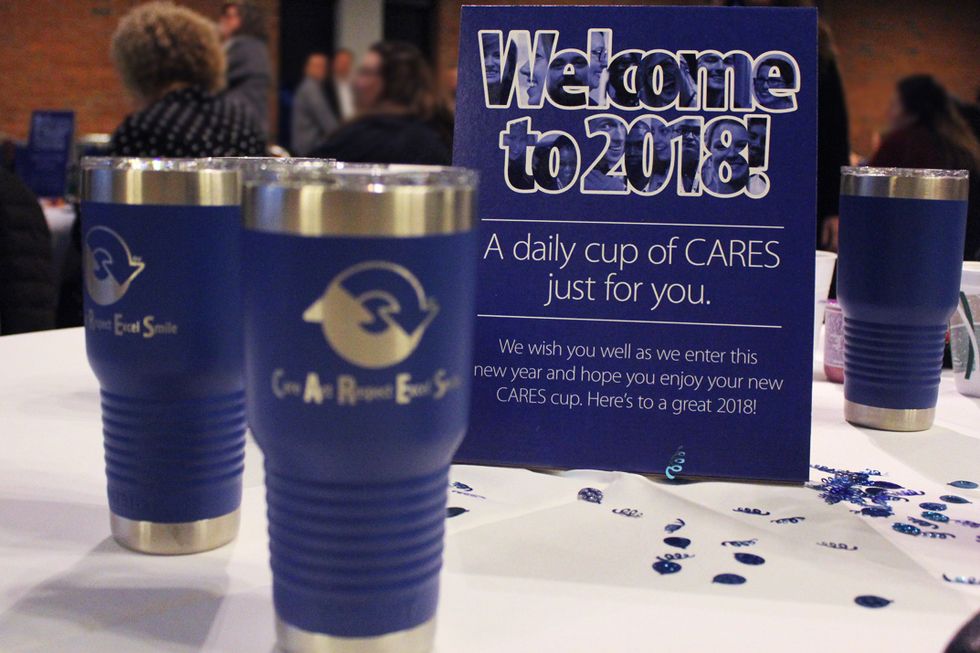 The 2018 Kick-Off Meeting brought two big pieces of news to Homecare Homebase. First, Anthony unveiled an updated version of the company's core values. C.A.R.E.S. will help each engineer and innovator keep the company's true north in sight at all times: Care, Act, Respect, Excel, and Smile.
Over the coming months, company employees will be given a platform to share how their fellow team members enact these values, resulting in tangible rewards including monthly awards recognition and yearly bonuses.
Sam High, CTO, entertained the group as he informed with Dilbert comic strips alongside process charts. He outlined goals for the growth in the coming year, and how the teams can attain them, which were focused on performance and scalability, and reminded everyone that the job is to move the architecture continually forward.
A second introduction at the Kick-Off Meeting was of Homecare Homebase's new president, Scott Decker, who is entering his 30th year in the healthcare technology industry. He urged those gathered to envision what Google or Amazon would be to the home health industry — to "think big".
Today, 136,889 healthcare workers depend on the Homecare Homebase platform, and the company is as dedicated to anticipating their needs as those workers are to the needs of their patients. These exceptional engineers are up for the task — they've done it before — but this time, they're kicking it into high gear.
What's Next?
Do you, or someone you know, wish to work for a company with its roots in service and technological advancement? Think bigger at Homecare Homebase! With so many opportunities to Care, Act, Respect, Excel, and Smile, join the Homecare Homebase team in their goal of empowering exceptional care. Click here to get started today.
Automattic
January is National Mentorship Month— the perfect time to focus on growing and building important relationships with mentors that will positively affect your professional career.
Research shows that mentorship greatly improves career outcomes by providing professional guidance, skill development, and support through major work and life transitions.
We asked some of our partner companies to tell us about the mentorship opportunities they offer. If you're ready to unleash your full potential by joining an impactful mentoring program, keep reading to hear what they said. (Plus, they're all hiring—check out their open jobs under each entry!)
READ MORE AND DISCUSS
Show less
Loading...