GET EMAIL UPDATES FROM POWERTOFLY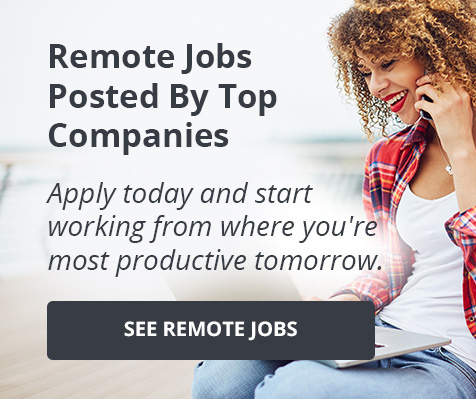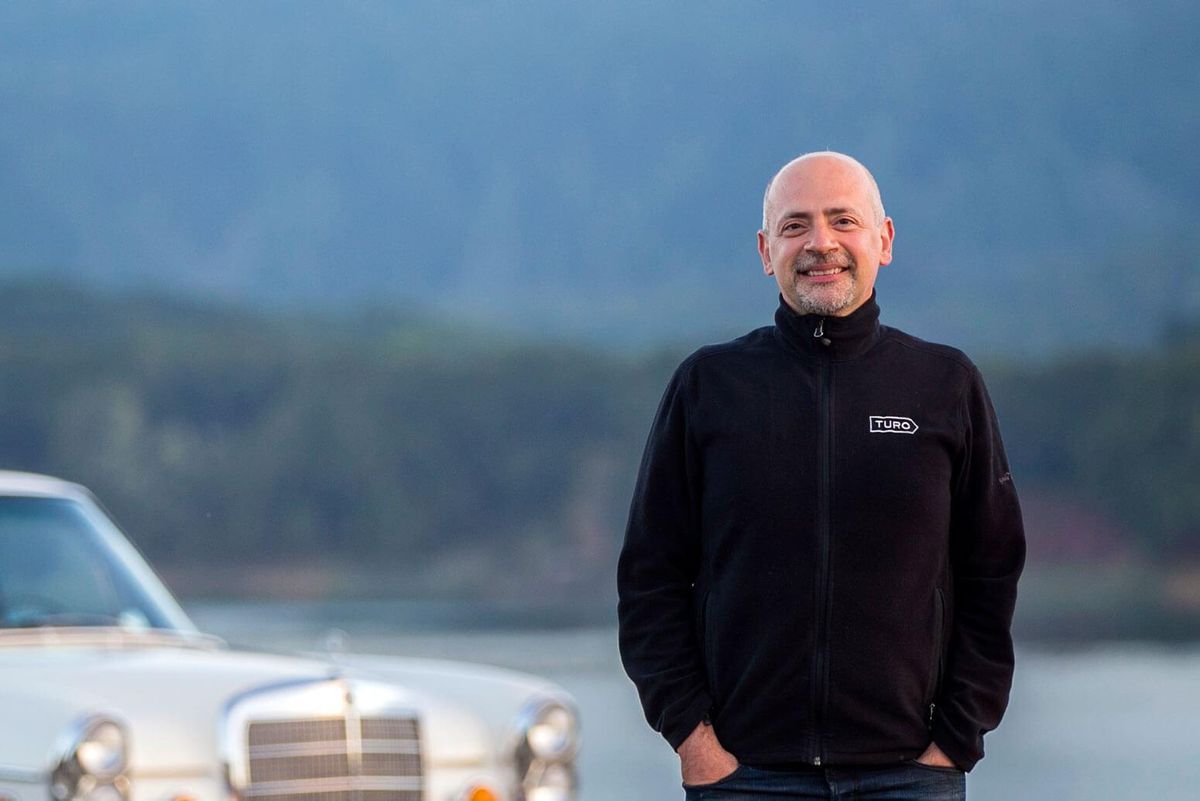 April 21, 2021
TURO
The Immigrant as Innovator
Below is an article originally published on August 25, 2017 and written by Andre Haddad, CEO. Go to Turo's company page on PowerToFly to see their open positions and learn more.
On June 21, 1989, a mortar shell crashed onto the fourth-floor balcony of a Beirut apartment building, exploding and destroying everything around it. My bed, my precious Technics turntable and Commodore computer, my cherished collection of The Economist that I had been reading since I was 13, and everything else in my bedroom was destroyed in the blast.
Thankfully, my family and I had taken refuge in a makeshift shelter in the underground parking garage of our building. The whole neighborhood was hunkered down there in the garage, which had become a giant campground with mattresses strewn about, cushioning the cold concrete floor.
The civil war in Lebanon had just opened a new chapter in its 14-year history, a chapter of intense fighting, destruction, and sorrow. But life had not always been so dramatic. There were times when life seemed almost normal. We went to school, our parents went to work. Electronic and house music was in its infancy, and I had a weekly DJ gig each Tuesday and Thursday night at the RML FM radio station in Achrafieh, Beirut. Life was happening. But then there were times of tumult, all culminating with the bombing of our home. A few months later, I boarded a flight to Paris, alone, leaving my family (who were relocating to Cyprus) and everything I had ever known behind in search of a brighter and less volatile future. I was 17.
Having grown up in the midst of a civil war, where people were killed because of their religion or ethnicity, and being an immigrant ever since I left Beirut, I have a deep appreciation of the refugee, immigrant, and minority experience. The basic instinct to seek a better, safer life resonates tremendously with me, and the immigration crackdowns persisting in the headlines these days continue to shake loose a lot of memories of my Beirut youth, and my experience as an immigrant in the years since. It's drudging up memories of experiences that I know many people are currently struggling through the world over.
But if there's one thing my tempestuous homeland taught me, it's that refugees and immigrants are a strong, determined, persevering, and innovative community. And I think that supporting their journey is not only the right thing to do, ethically, but it's also the smart thing to do, economically.
The drive to survive
Immigrants embody one of the most ambitious human characteristics — the drive to pursue a better life. Unsafe in or dissatisfied with their homelands, wherever that may be, immigrants proactively, relentlessly, seek greener pastures. We are not complacent. Our survival instinct is strong.
Immigrants have decided that they're no longer going to be victims, which means fundamentally they have the personality, attitude, and mindset that the future is bright. By fleeing the known and venturing into the unknown, they're more likely to want to prove themselves with a strong work ethic and can-do attitude, and they're going to believe that they have the power to affect change.
These qualities represent the essence of the entrepreneurs, the changemakers, who believe they can bring something positive to the world. They don't just look at something broken and resign themselves to it; they're going to adapt it, fix it, improve it.
Innovation: The tie that binds
Encouraging immigrants is not only the right thing to do, but it also makes sound economic sense. Unsurprisingly, 60% of the United States' most highly valued tech companies were founded by first- or second-generation immigrants, according to a study done in May by Turo investor Kleiner Perkins Caufield & Byer. According to Recode, 13 of these immigrant-founded companies are collectively worth over $3 trillion and employed more than 1.5 million people last year.
Pierre Omidyar, who founded eBay, immigrated from France and Iran. Jeff Bezos, the mastermind of Amazon, is a second-generation immigrant from Cuba. Steve Jobs, one of this generation's most significant innovators who effectively changed the fabric of modern day society, was a second-generation immigrant from Syria — one of today's most war-ravaged countries with one of the biggest refugee crises in recent memory. Would we want to turn Steve Jobs away at the border? Doubtful.
The argument that immigrants are a threat to American security and are taking American jobs is hasty and incomplete. On the contrary, we are job creators, and "American innovation benefits from robust immigration," as the Wall Street Journal presented last year. Punishing the sins of a few should not be done at the expense of the wellbeing of many. Assuming that immigrants threaten the American dream contradicts the very zeitgeist of that dream — that you can come to this promised land, work hard, pull yourself up by your bootstraps, and thrive. Similar to our exit from the Paris climate accord, it seems shortsighted to me to cling to the familiar when innovation is engendered from the new, the fresh, the pioneering. It's counterproductive to build walls around the past when the future is wide open.
And ironically, that past that we're struggling to safeguard is composed of immigrant stories. The US has one of the strongest and most powerful economies in the world, not in spite of its immigrant populations, but because it's a nation of immigrants. By the very nature of this country's founding, we attract the kinds of people who believe they can affect change, people with chutzpah, people with ambition, people with hope.
The land of the free
This essence has always struck admiration in people around the world. America is seen as a land of opportunity, a place where you could seek refuge and incubate ideas, a place where innovation is encouraged and diversity celebrated. It's a country based on the future, not the past.
I fled war in search of a brighter future. I was welcomed in France, where I studied, worked for 15 years, and founded my first company, which I eventually sold to eBay. And then I was welcomed in the United States, where I moved to work at eBay and now Turo. Now a proud American, I want to make our collective ancestors proud. All Americans, recent immigrant or sixth-generation immigrant, carry the immigrant's story.
These immigration policies are temporary setbacks. We are a nation of people who yearn for better. With today's troubled world preying on our fears, we need to remember our essential optimism. We need to remember that united we stand. And we need for the newer generations of immigrants to remind us of that optimism, to remind us why we all came here in the first place.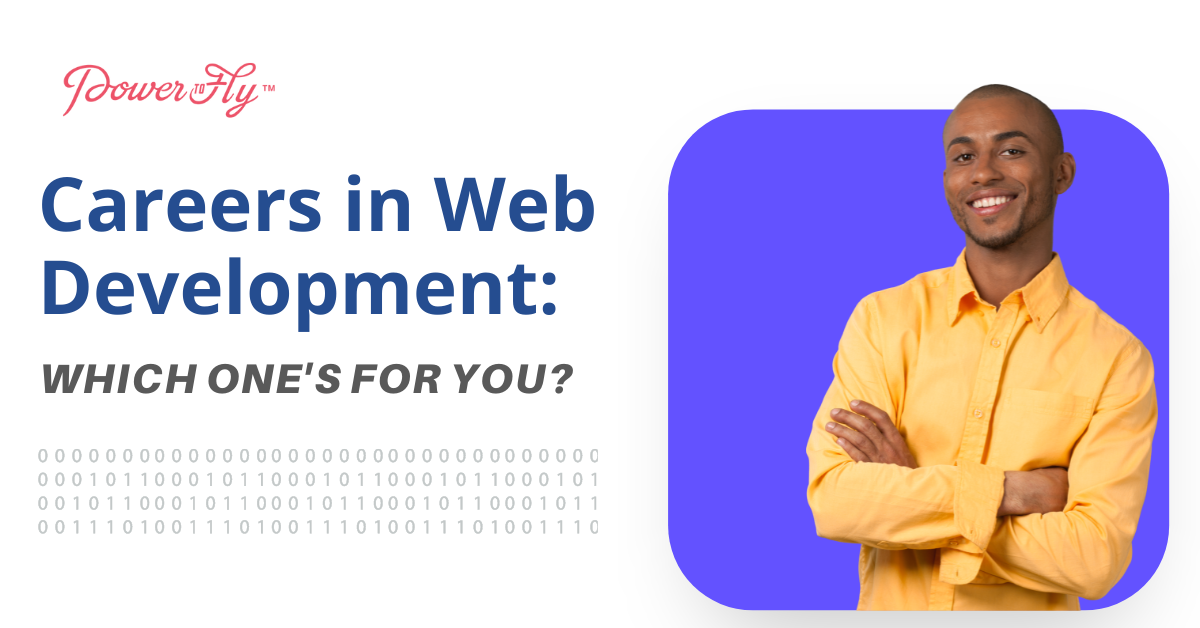 Upskilling and Development
We all have our favorite websites– the ones we frequent, bookmark, and recommend to others. You might even enjoy some website features so much that you've found yourself wondering why they aren't more popular. Or maybe you've experienced times where you were frustrated with a website and wished you could add features or even design your own!
If you've ever found yourself intrigued at the prospect of designing and developing your own websites, then a career as a web developer might be just for you!
As a web developer you would be responsible for coding, designing, optimizing, and maintaining websites. Today, there are over 1.7 billion websites in the world and, in turn, the demand for web developers is on the rise. In order to figure out what kind of web development work best suits you let's start with an introduction to the three main roles in web development that you can choose from.
The Three Types of Web Development Jobs
Front-End Web Development: The Creative Side
Think of front-end development as the décor of a house. The color scheme, furniture, manicured lawns, and overall aesthetic. In terms of a website, front-end development is laser-focused on the appearance of a website and its presentation on different devices. If you're considering a role in front-end development, it's important to learn programming languages such as HTML, CSS, and JavaScript. These three languages go hand-in-hand. HTML allows you to create user interface elements, CSS helps you with stylistic elements, and JavaScript allows you to incorporate online tools and connect your website to back-end functions.
In addition to programming skills, front-end developers need to be detail oriented, creative, willing to keep up with the latest trends in web development, cyber security conscious, and geared toward user-friendly designs. The median salary for a front-end developer can reach well into the $90,000 to $100,000 range.
Back-End Web Development: The Logical Counterpart
While a house can be beautifully decorated, it's incomplete without a solid foundation and efficient infrastructure. Similarly, a well-designed website depends on logical and functional code to power the features of that website. Back-end web development is code-heavy and focused on the specifics of how a website works. If you enjoy the analytical challenge of creating the behind-the-scenes code that powers a website, then back-end development is for you.
Since this role is more code-heavy, it's important that you learn numerous programming languages and understand algorithms and data structures. Some languages that are essential to back-end development are Ruby, Python, SQL, and JavaScript. Back-end developers also ensure that users can successfully retrieve and access data. This requires creating and using APIs (Application Programming Interfaces) which act as messengers that relay data related requests. Additionally, developing the code for the inner workings of a website also requires back-end developers to be conscious of the user interface features designed by front-end developers and to internally mitigate potential security risks. Due to the increased technical aspect of this position, back-end developers normally earn higher salaries than front-end developers. The average median salary for this role is around $118,000 per year.
Full-Stack Web Development: A Little Bit of Everything
A full-stack developer is essentially the Jack (or Jill)-of-all-trades in web development. Full-stack developers need to be knowledgeable about both front-end and back-end roles. This does not necessarily imply that you would need to be an expert in both roles, but you should fully understand the different applications and synergies they each imply. In order to work in this position, you will need to know the programming languages used by front-end and back-end developers. In addition to these languages, full-stack developers also specialize in databases, storage, HTTP, REST, and web architecture.
Full-stack developers are often required to act as liaisons between front-end and back-end developers. Full-stack developers need to be both problem solvers and great communicators. The end goal for a full-stack developer is to ensure that the user's experience is seamless, both on the front-end and on the back-end. In return, you can expect to earn a median salary of $100,000 – $115,000 a year for this role.
Taking the Next Step
Web development is both in-demand and lucrative! All three roles described above contribute to specific aspects of web development and the scope of each one can be customized to the industries and positions you feel best suit you. Regardless of which role you choose, all of them need a foundation in programming.
To gain the programming skills needed in each role, you can enroll in courses or learn independently. Coding bootcamps are a great way to boost your skillset quickly and efficiently.
Click here for some of our highly rated programming bootcamp options! Make sure to check out the discounts available to PowerToFly members.
READ MORE AND DISCUSS
Show less
Loading...