GET EMAIL UPDATES FROM POWERTOFLY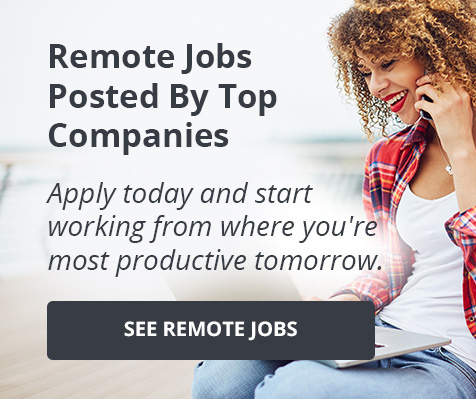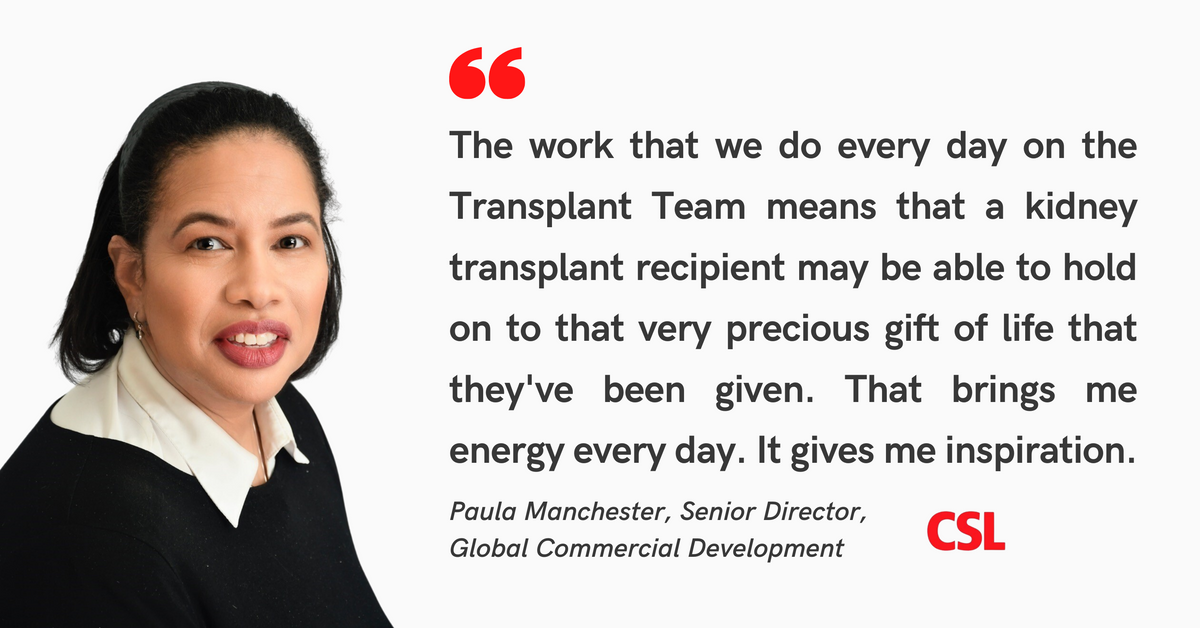 May 25, 2021
CSL
The Outlook That Helps CSL's Paula Manchester Invest in Herself and Her Team
If you told Paula Manchester that you weren't good at math, she wouldn't believe you.
"That's a global indictment," she says. "'I'm not good at math' implies that you don't have the ability to nurture that muscle. And then I'd ask what kind of math? There's a lot to math."
Instead, she'd introduce you to a growth mindset perspective: "Try 'I have not yet been exposed to differential equations. Let me open the book and start studying, let me get access to teachers and tutors who can help me understand this, let me begin to practice,'" she says.
"A growth mindset says, 'There's nothing that I can't do. It's just that I need to learn how to do it, I need to practice doing it, I need to have the right circumstances in order to achieve this goal.'"
Throughout her long career as a leader in healthcare and pharmaceuticals, Paula has leaned on her growth mindset when approaching new challenges, expanding into new responsibilities, and understanding her mistakes. (Because yes, even an expert leader still makes mistakes, and cultivating a growth mindset means there's endless opportunity to learn from them!)
We sat down with the Senior Director of Global Commercial Development at global biotech firm CSL to learn more about how Paula's growth mindset shows up in her life and her work.
Determining her path towards growth
When Paula entered Stanford as an undergraduate, she thought her next academic stop would be medical school. She started down that path, taking psychology classes where she first learned about concepts like the growth mindset.
Instead, she got an MBA at Northwestern.
In between those two educational experiences, Paula determined what kind of life and career she wanted to have.
It was during an internship at a historically Black college's medical school that made her realize that she didn't need to be in the room with patients in order to positively impact their experience. "My eyes were opened to the ecosystem of healthcare," she says, "and I realized it would probably be a tighter match between some of my interests in terms of how people make decisions. I knew I could make meaningful contributions without necessarily going to medical school."
Following her interest in how patients were informed about their health, Paula pursued a career in marketing and communications, working at Merck and GSK before taking on her role at CSL Behring. Now she leads the marketing strategy in the transplant space, partnering with the company's R&D team to bring potential new therapies for those patients into the world as regulatory-approved products.
"It's exciting because it means that patients who have been through so much might not have to worry about losing their kidney, going back on dialysis, and maybe even having to go through years and years of waiting for yet another kidney transplant," she says of an investigational treatment in development that aims to address antibody mediated rejection of transplanted organs like kidneys. "The work that we do every day means that somebody can hold on to that very precious gift of life that they've been given. That brings me energy every day. It gives me inspiration. It also allows us to be very clear...there's no question—we know we're impacting patient lives."
Growing with others
Business school was the first time Paula really had to learn to be effective through others. "You learn how to drive performance under very tight circumstances in order to produce a high quality deliverable as a team," she says.
Those skills served her well in her post-MBA roles, and have been especially useful now that she's at CSL Behring.
She accepted her current role for two reasons: first, she believed in the company. "When I got a chance to come to CSL a couple of years ago, I was thrilled because of what this company stands for. A lot of companies talk about being patient-focused, but this company lives it; it's woven throughout our DNA," says Paula.
Second, she was intrigued because the role came with a whole new set of responsibilities—and a new group of people to work with and through. "I was attracted not only because of the work, but also the challenge of a larger remit," says Paula. "I knew that I could work across boundaries, not just in my particular swim lane of marketing expertise, but to be accountable for leading a cross-functional team."
She was immediately proven right: her new responsibilities were significant. "People will laugh and say, 'What you wish for, you get,'" says Paula, smiling. "I wanted a larger remit, and that came to me in spades. There's just so much to do, which has taught me a lot about prioritization and flexibility."
Paula credits her ability to stay calm in the face of so much change with her growth-focused outlook. "Every experience I have is an opportunity to learn," she says. "As opposed to setting up a particular decision or opportunity as 'either I will fail or I will be successful,' every event is an opportunity for success because it's framed as an opportunity to learn."
4 ways to incorporate a growth framework into your own life as a leader
Paula has specific tips for anyone interested in becoming more effective by approaching opportunities with a growth mindset:
Learn to listen well. From being able to pick up on subtle cues in meetings to unlocking coworkers' participation by making them feel heard, Paula says much of her success in seeing challenges as opportunities—and helping others do the same—comes from listening. "Quite frankly, given some of the issues that we're dealing with in contemporary America, I think that there's probably plenty of room for increased listening skills, right?" says Paula.
Get comfortable reflecting in the moment. "Part of the growth mindset is the notion of not being perfect," says Paula. "There's always an opportunity to get better and better. By reflecting, you can ask, 'How specifically can I get better?'" Paula often will do a quick debrief with herself after conversations and meetings to reflect on how she conducted the conversation, how she listened, how flexible she was, and what her outcomes were. "Reflecting can be very, very powerful," she adds. "As a Black woman in corporate America, it's especially important because of the pressure to be excellent in everything we do. But for everyone, especially in 2021, with what we've been through this last year—COVID, disparate access to healthcare, social distancing, working remotely, the global nature of all this disruption. There's an opportunity to think about what we just went through as a society and to ponder what the lessons are."
Practice long-term reflection, too. Paula leads after-action reviews for her team each quarter where she asks four questions: what happened, what worked, what didn't work, and why. "It's not a complex tool, but it enables you to remove the emotion, and reveal more of the concrete data. You can leverage the observations of others to provide that perspective that you may not be able to see as a team member," she says.
Read, learn, and share. If you consistently seek out opportunities to learn something new, whether in the pages of a book or in a classroom or just from a peer, and then you go out of your way to help others based on those new insights, you're well on your way to practicing a growth mindset, says Paula. "Open your eyes and look around—there's somebody who needs [what you have to offer]."
Interested in growing alongside Paula and her team? Learn more about CSL's open roles here or click here to join an upcoming virtual event with Paula and other women leaders at CSL this Thursday, May 27th!
Related Articles Around the Web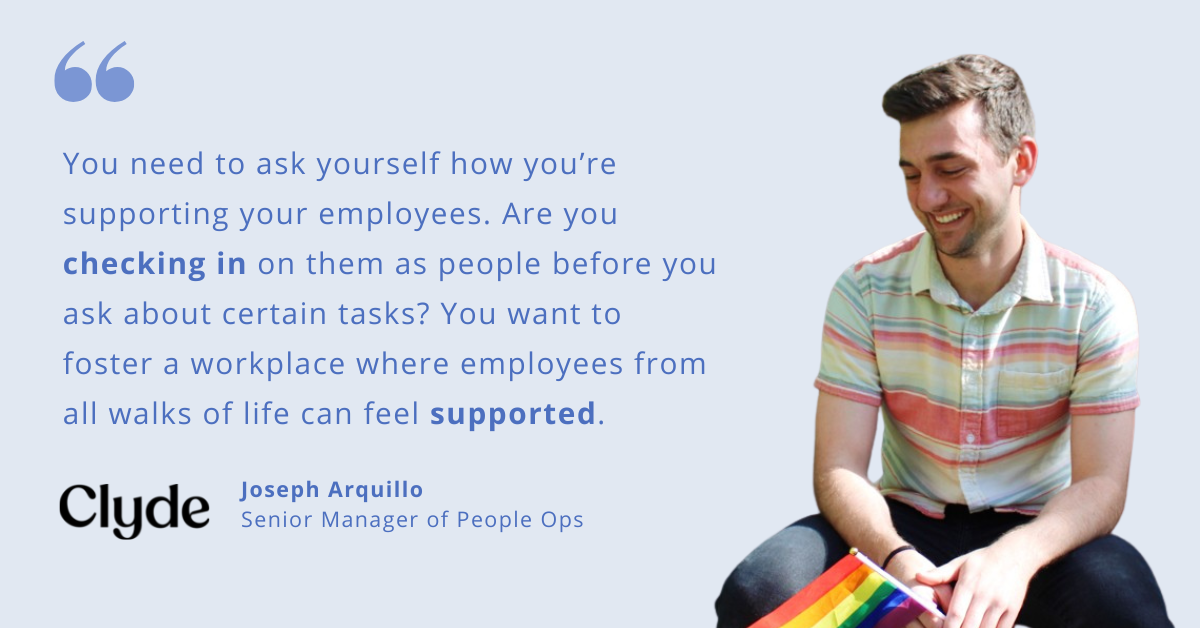 Clyde
Joseph Arquillo doesn't work in Human Resources — he works in People Operations. And the distinction matters.
"It was named 'human resources' because it saw humans as resources, utilized for certain tasks or behaviors. But that's not really what it's about," says Joseph, who is a Senior Manager of People Ops at Clyde.
"Calling it 'people ops' adds back what you lose with 'HR.' My philosophy is that I am there to support you. I am there to work with you, empower you, and enable you so you can be your best self."
For Joseph, a key element of helping employees become their best selves is making sure that the workplace, whether in-person or virtual, is an inclusive space for all. That doesn't happen by accident — it requires a dedicated DEIB strategy and leaders who are committed to asking hard questions of themselves and others.
We sat down with Joseph to hear more about his professional journey, and the practices of leaders who create environments where everyone feels included.
More Than Just a Number
As a college freshman, Joseph planned on sticking with liberal arts when it came to choosing a major. But then he took a class in Boston College's School of Education, and loved its holistic approach to applied psychology.
This inspired him to switch his major to psychology and human development, and select minors in political science, and management and leadership, where he enjoyed learning about organizational psychology.
After graduation, he explored the consulting space to put theory into practice, but found out during an internship at a multinational consulting firm that finance or accounting weren't the places he wanted to build his career.
"Since Big Four companies have 250,000 employees, you become just a number," he says of the experience. "It wasn't my cup of tea. Too corporatized."
That kicked off Joseph's interest in startups.
"It's always fun to get in the weeds! One thing that's very interesting to me is a challenge," he says. "When you're helping a company like Clyde grow and scale, joining when they're at a Series B and helping them get to the next level, you really get to focus on the interaction between people, process, and product," explains Joseph. "You need to hire the right people to work towards increasing efficiencies in all areas, but also make sure that we're enabling them to create a strong product."
6 Keys To Building Inclusive Spaces as a Leader
Across the different industries and companies that Joseph has worked in, he's identified the behaviors that create truly inclusive environments — as well as those that discourage them.
Here's what he's seen:
First, recognize your own privilege. "If you're a man, you have privilege, even if you're a gay male. If you are a white woman, you have racial privilege. It's really important that you're cognizant while you interact with somebody how they might interpret the interaction based on your identity."
Leaders should always speak last. This is important always, but especially in in-person spaces, where it might seem even more nerve-wracking to speak up in a crowd, says Joseph. "You want to make sure you're creating that space for employees who aren't as senior to feel comfortable voicing their thoughts."
And, leaders should use check-ins liberally. "You need to ask yourself how you're supporting your employees. Are you checking in on them as people before you ask about certain tasks? You want to foster a workplace where employees from all walks of life can feel supported," he says.
DEIB isn't just about adding new initiatives — sometimes it's about removing barriers. "You need to remove unnecessary bias," explains Joseph. "That can mean making sure you have appropriate policies and practices that don't hinder people depending on who they are or where they live."
Maximizing participation requires planning with a diversity lens. Joseph has helped the Clyde team gather together and bond as a group. Along the way, he's been careful to consider physical and psychological safety for everyone involved. "For instance, if you're doing an event, do you have someone who's not drinking? Have you set up the environment for people who might have a physical disability, or carefully planned the flow of activities for people who might be neurodivergent?"
Saying you want to be better isn't enough — articulate actions you will take. "Pride is a great example," explains Joseph. "Yes, June is a time to celebrate. But it's also a time to march. And beyond that, how do you show up and celebrate with the LGBTQIA+ community throughout the year?"
Embracing the Unknown
If you visit Joseph's LinkedIn profile, you'll see his personal motto: "Without challenge, change, and a bunch of unknowns, it's no fun."
That belief has led him to study what he's passionate about, to take on new and exciting roles at growing startups, and now, at Clyde, to help formalize what world-class people operations looks like at a fast-growing company.
"I view myself as a connector that really empowers people, challenges teams, and helps drive us towards what I consider to be an improved future," he says. "I feel like it's my responsibility to be the chief advocate for each of our employees, and remove any barriers in the way of their growth."
Want to learn more about what opportunities Clyde offers? Check out their open roles!
READ MORE AND DISCUSS
Show less
Loading...