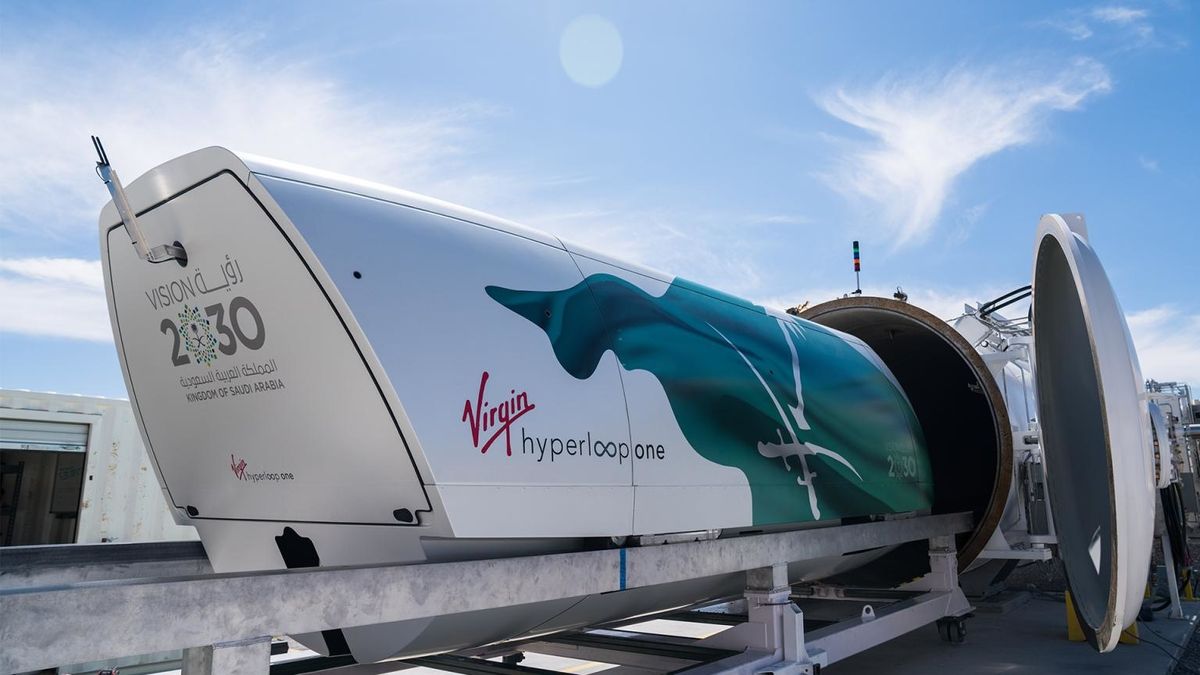 Hyperloop
The Virgin Hyperloop One Project, if approved, would be the Largest Private Infrastructure Investment in Maharashtra Supporting the Government's Trillion Dollar Economy Goal
Below is an article originally written by PowerToFly Partner Hyperloop One, and published on September 18, 2019. Go to Hyperloop One's page on PowerToFly to see their open positions and learn more.
MUMBAI, INDIA (SEPTEMBER 18, 2019) – As India moves to create the first hyperloop project in the world, Virgin Hyperloop One (VHO) has released new jobs figures for the entire project verified by KPMG, a strategic partner, estimating that it will create over 1.8 million direct and indirect jobs in the region through the creation of a hyperloop route.

The proposed hyperloop directly addresses all key targets of the new Industrial Policy released in April 2019 which intends to make Maharashtra a trillion dollar economy, and the project would directly or indirectly promote 9 out of 14 "thrust sectors" identified by the new policy.
According to estimates by VHO in conjunction with KPMG, the total project will attract an investment of over INR 70,000 Crore over the duration of construction. Over its lifetime, the project will create over $36 billion USD in socio-economic benefits resulting in a 2.6% increase in State GDP, and create new hyperloop component and manufacturing opportunities for Maharashtra to supply projects within India, and export to the rest of the world.
Employment projections for the project take into account the jobs created via construction, operation, manufacturing and research and development over the life of the project. The figures take into account direct jobs (jobs directly related to hyperloop project development activities), and indirect jobs (upstream industry sectors that support the hyperloop project).
"The Pune-Mumbai Hyperloop Project is well on its way to becoming the first of its kind transit option, creating new economic opportunities for hundreds of millions of Maharashtra residents. But that's just the beginning," said Harj Dhaliwal, Managing Director of India and the Middle East for Virgin Hyperloop One. "We envision a future in which Maharashtra becomes a global supply hub to support hyperloop projects around the world with manufacturing, design, and engineering support services –– making it not just hyperloop's first home, but a global leader for the first new mode of mass transportation in over 100 years."
Last month, in a landmark announcement for building the Pune-Mumbai hyperloop transportation system, the Government of Maharashtra deemed hyperloop a public infrastructure project, recognizing hyperloop technology alongside other more traditional forms of mass transit and setting it up to be the first hyperloop project in the world.
The MahaIDEA Committee also earlier approved the Virgin Hyperloop One-DP World (VHO-DPW) Consortium as the Original Project Proponent (OPP) for the Pune-Mumbai Hyperloop Project. There are approximately 75 million passenger journeys between Mumbai and Pune annually – expected to skyrocket to 130 million by 2026. Virgin Hyperloop One's system can meet this growing demand by supporting as many as 200 million passengers annually, linking central Pune and Mumbai in less than 30 minutes, as opposed to the current 3.5+ hours. This ultra-high speed linkage not only opens up new economic and social opportunities but also offers a sustainable form of mass transportation with zero direct emissions.
The Government of Maharashtra is finalizing the hyperloop infrastructure project Request For Proposal (RFP) and is expected to invite bids for the RFP under the MahaIDEA Act for infrastructure projects. The VHO-DPW proposal includes USD $500 million of private equity funding for Phase 1 of the project. Phase 2 will be funded via debt and equity to be mobilized by the private sector ensuring that public money is not re-allocated from other infrastructure projects.
About the Mumbai-Pune Hyperloop Project
The proposed Mumbai-Pune Hyperloop Project would link central Pune and Mumbai in less than 30 minutes, supporting up to 200 million passenger trips annually. Virgin Hyperloop One has proposed a two-phased approach for the project, with the construction of an 11.8 km demonstration track, followed by Phase 2 which would build the rest of the 100 km hyperloop system connecting Pune with Mumbai, with the option to add a stop at the proposed Navi Mumbai International Airport. The Government of Maharashtra has declared the Pune-Mumbai Hyperloop Project as a public infrastructure project, with the Virgin Hyperloop One-DP World Consortium as the Original Project Proponent (OPP).
About Virgin Hyperloop One
Virgin Hyperloop One is the only hyperloop company who has built a full-scale hyperloop test track and has completed hundreds of test runs to date. The company successfully operated a full-scale hyperloop vehicle using electric propulsion and electromagnetic levitation under near-vacuum conditions, realizing a fundamentally new form of transportation that is faster, safer, cheaper, and more sustainable than existing modes. The company is now working with governments, partners, and investors around the world to make hyperloop a reality in years, not decades. They currently have projects underway in India, KSA, the U.S. and the UAE. Learn more about Virgin Hyperloop One's technology, vision, and ongoing projects here.
Media Assets
Virgin Hyperloop One media assets can be found here.
Media Contacts
Amrit Singh Deo
FTI Consulting
Managing Director - Strategic Communications
amrit.singhdeo@fticonsulting.com
+91 9167 428 242
Ryan Kelly
Virgin Hyperloop One
Head of Marketing and Communications
press@hyperloop-one.com
+1-610-442-1896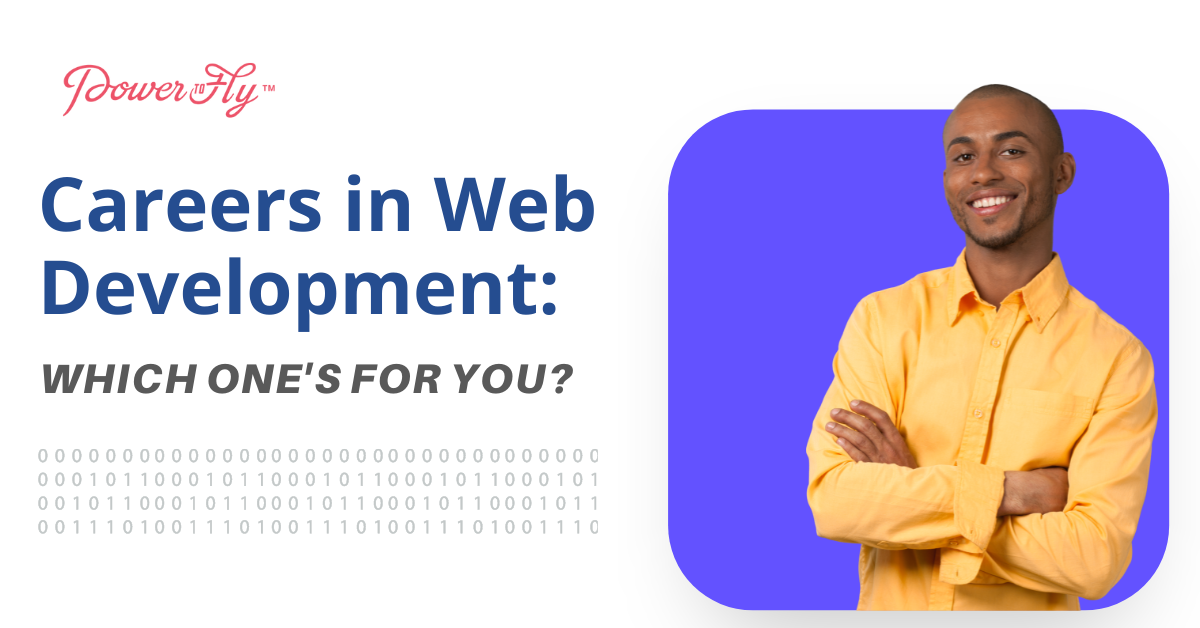 Upskilling and Development
We all have our favorite websites– the ones we frequent, bookmark, and recommend to others. You might even enjoy some website features so much that you've found yourself wondering why they aren't more popular. Or maybe you've experienced times where you were frustrated with a website and wished you could add features or even design your own!
If you've ever found yourself intrigued at the prospect of designing and developing your own websites, then a career as a web developer might be just for you!
As a web developer you would be responsible for coding, designing, optimizing, and maintaining websites. Today, there are over 1.7 billion websites in the world and, in turn, the demand for web developers is on the rise. In order to figure out what kind of web development work best suits you let's start with an introduction to the three main roles in web development that you can choose from.
The Three Types of Web Development Jobs
Front-End Web Development: The Creative Side
Think of front-end development as the décor of a house. The color scheme, furniture, manicured lawns, and overall aesthetic. In terms of a website, front-end development is laser-focused on the appearance of a website and its presentation on different devices. If you're considering a role in front-end development, it's important to learn programming languages such as HTML, CSS, and JavaScript. These three languages go hand-in-hand. HTML allows you to create user interface elements, CSS helps you with stylistic elements, and JavaScript allows you to incorporate online tools and connect your website to back-end functions.
In addition to programming skills, front-end developers need to be detail oriented, creative, willing to keep up with the latest trends in web development, cyber security conscious, and geared toward user-friendly designs. The median salary for a front-end developer can reach well into the $90,000 to $100,000 range.
Back-End Web Development: The Logical Counterpart
While a house can be beautifully decorated, it's incomplete without a solid foundation and efficient infrastructure. Similarly, a well-designed website depends on logical and functional code to power the features of that website. Back-end web development is code-heavy and focused on the specifics of how a website works. If you enjoy the analytical challenge of creating the behind-the-scenes code that powers a website, then back-end development is for you.
Since this role is more code-heavy, it's important that you learn numerous programming languages and understand algorithms and data structures. Some languages that are essential to back-end development are Ruby, Python, SQL, and JavaScript. Back-end developers also ensure that users can successfully retrieve and access data. This requires creating and using APIs (Application Programming Interfaces) which act as messengers that relay data related requests. Additionally, developing the code for the inner workings of a website also requires back-end developers to be conscious of the user interface features designed by front-end developers and to internally mitigate potential security risks. Due to the increased technical aspect of this position, back-end developers normally earn higher salaries than front-end developers. The average median salary for this role is around $118,000 per year.
Full-Stack Web Development: A Little Bit of Everything
A full-stack developer is essentially the Jack (or Jill)-of-all-trades in web development. Full-stack developers need to be knowledgeable about both front-end and back-end roles. This does not necessarily imply that you would need to be an expert in both roles, but you should fully understand the different applications and synergies they each imply. In order to work in this position, you will need to know the programming languages used by front-end and back-end developers. In addition to these languages, full-stack developers also specialize in databases, storage, HTTP, REST, and web architecture.
Full-stack developers are often required to act as liaisons between front-end and back-end developers. Full-stack developers need to be both problem solvers and great communicators. The end goal for a full-stack developer is to ensure that the user's experience is seamless, both on the front-end and on the back-end. In return, you can expect to earn a median salary of $100,000 – $115,000 a year for this role.
Taking the Next Step
Web development is both in-demand and lucrative! All three roles described above contribute to specific aspects of web development and the scope of each one can be customized to the industries and positions you feel best suit you. Regardless of which role you choose, all of them need a foundation in programming.
To gain the programming skills needed in each role, you can enroll in courses or learn independently. Coding bootcamps are a great way to boost your skillset quickly and efficiently.
Click here for some of our highly rated programming bootcamp options! Make sure to check out the discounts available to PowerToFly members.
READ MORE AND DISCUSS
Show less
Loading...