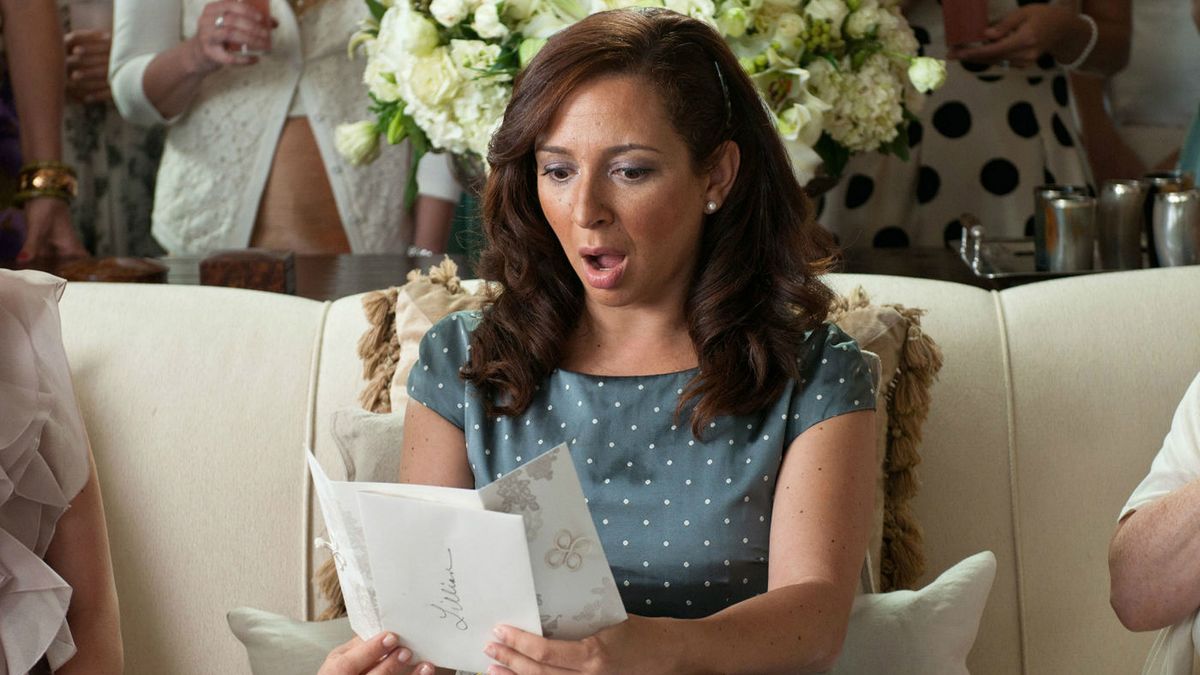 Work-Life Integration
Stumped on what to get the mom in your life for Mother's Day? Do all moms a favor, put down the bottle of perfume or massage certificate (wait, don't put that down…) and take a cue from those who know best: the moms of PowerToFly. Here are the gadgets, apps, subscriptions and services we use to survive not just Mother's Day, but every day.
---
More Time With Wine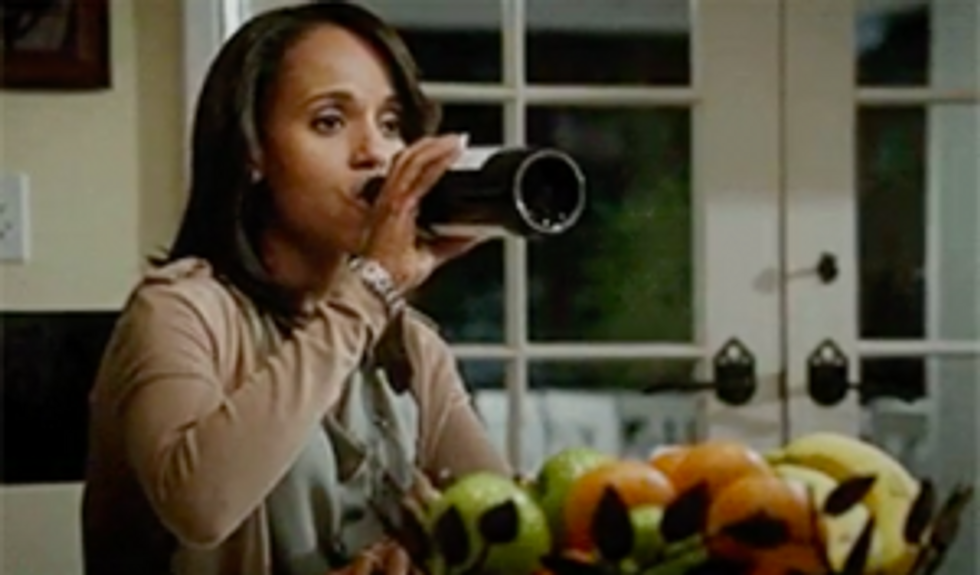 "My biggest time saver is that I use dinner meal services like Plated and Home Chef. I hate having to meal plan, so these give us great variety, allow me to avoid the grocery store, except for the essentials each week, and I still get to prep/cook the actual meals myself - and they are so delish! Oh, and Amazon Subscribe & Save for things I need regularly delivered -- like diapers, wipes, paper towels, toilet paper, hand soap, snack foods, etc." - Rush D.
"I order from Fresh Direct every week so I don't have to run to the grocery store on the weekends, and get to spend more time with my family. They have healthy pre-packaged foods I can serve my family for dinner or send them off with to work or school without feeling too guilty." - Arbell N.
   2. Someone Needs To Clean - It Shouldn't Be Her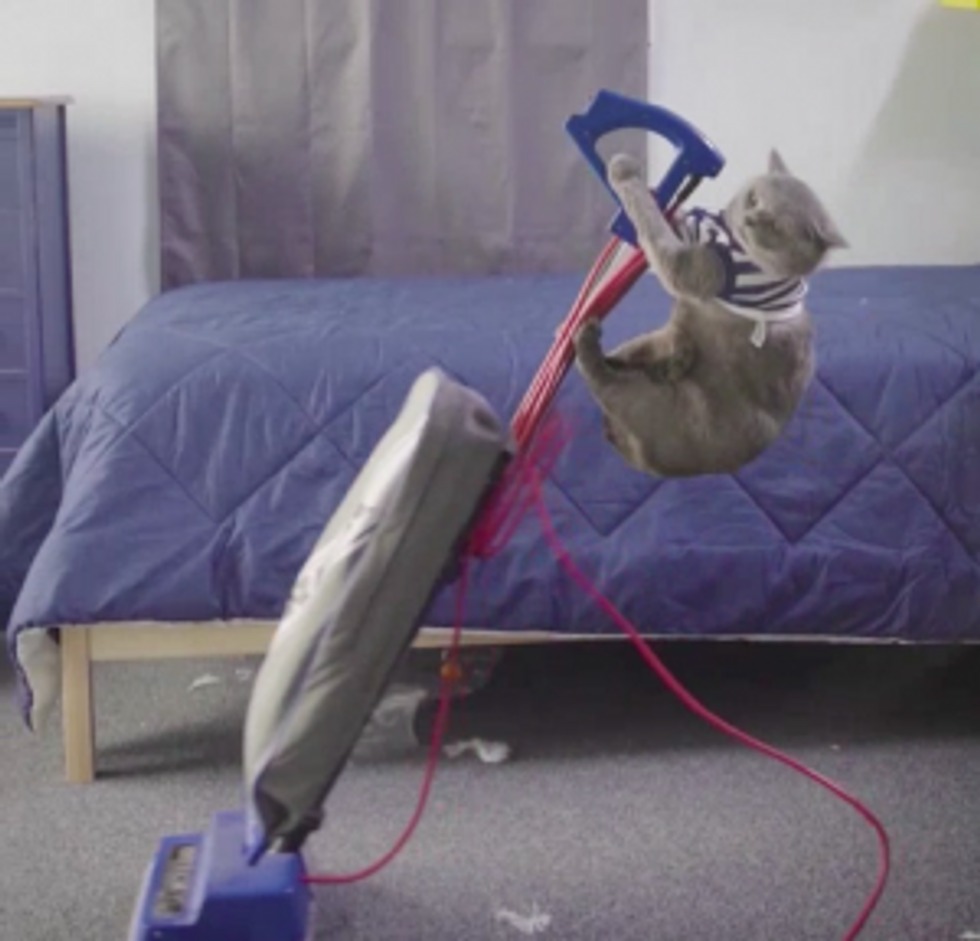 "Peapod, Amazon and Handy ensure that I don't live in a pig pen, and that my family has food, clothing and toiletries stocked. I help run a construction business with my family, which involves long days and lots of driving. It's incredibly difficult to find time to get to a store for basic necessities after I have already worked 12 hours and have to get the kid showered and fed. I can make sure everything comes to me when I need it, instead of being forced into the time suck of brick and mortar shopping." - Elizabeth C.
3. Gadgets To Make Sure The Kids Are Still Breathing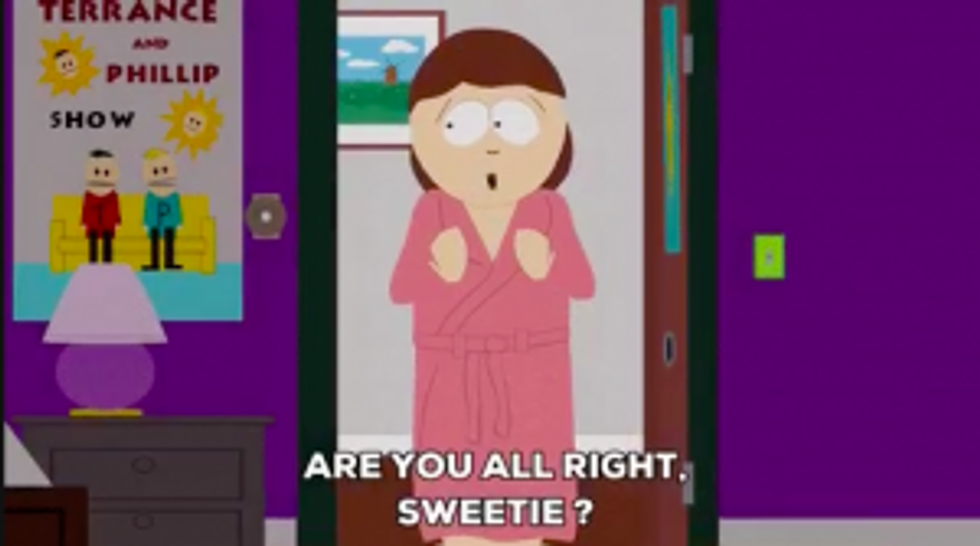 "Apple Watch lets me not be attached to a phone, but not miss important notifications. The map, timer, and calendar at glance are used often, with color coded shared Apple calendars for each family member." - Aree B.
"I use Nest (indoor cameras) a lot, particularly for a quick fix of seeing my 2 year old nap or play during the work day, instant peace of mind." - Alicia S.
"I didn't know it at the time, but upgrading my crock pot to an Instant Pot digital pressure cooker was a game changer for my household two years ago. It has all of the crock pot functions I love, but also replaces several other appliances that take up precious counter space like my steamer, rice cooker, and stove top. It even makes yogurt! Win!" - Andrea A.
"Circle with Disney and Screen Time cut off the internet connection and control screen time for our kids so they can actually talk to us." - Vanina N.
4. Apps - To Ensure Sanity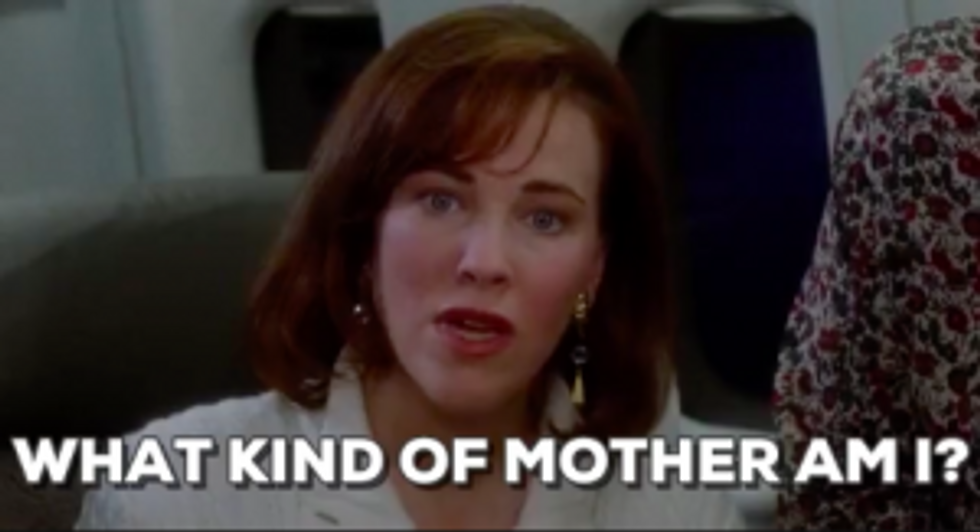 "I use this app, ClassDojo, to talk to my son's teacher, get pictures of him during the day, and keep track of any announcements regarding extracurriculars at school. His pre-k prep used Tadpoles, which I also liked." - Alicia S.
"The only way I can keep track of who is where, who needs to be where when with contact info/what to bring, as well as log my tasks/to-dos, who needs what school supplies when or deadlines for submissions and dates/times of a million and one sporting events and other commitments is via Outlook / Google Calendar, which allows me to invite the hubby, my mom, and kids to specific entries that relate to him/her/them." - Sharmila T.
"Facebook Messenger. If I didn't have my cousins - also moms - at the other end of the computer, I'd lose my mom sh**. I work a fulltime+ tech job from home, and I homeschool my almost-seven-year-old twins, and I have a large property and animals, so anything that allows me to grab a quick sanity break and compare momming notes with people I know and love is invaluable!" - Brianna S.
"Little Nugget and Baby Story for all the month-by-month/milestone pictures, so I don't have to use physical stickers anymore. Artkive to save my kids' artwork so it doesn't clutter up my house. Starbucks mobile ordering because we all need our coffee. Storypark so that my children's preschool can communicate and share stories and photos with me. YouTube Kids when I need my kids to be distracted for awhile." - Joya C.
"Google Photos - to help me backup and organize all my photos and videos by dates and places without me having to do anything." - Nadya D.
"We have favorite science YouTube channels that all 4 of us watch together - Smarter Every Day and Veritasium. These are incredibly interesting for all of us and give us great conversation topics. Plus we try some of the experiments at home and they help us turn the kids into nerds." - Vanina N.
Or, try our cheat sheet: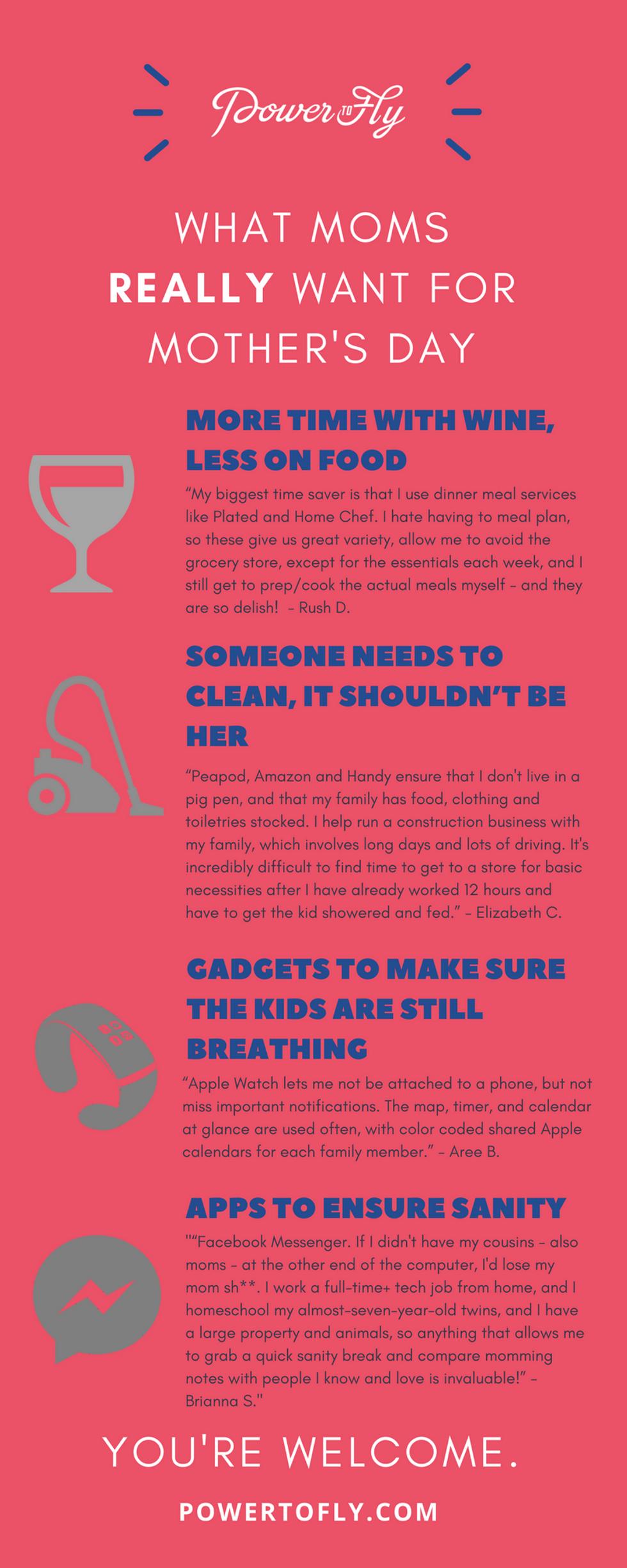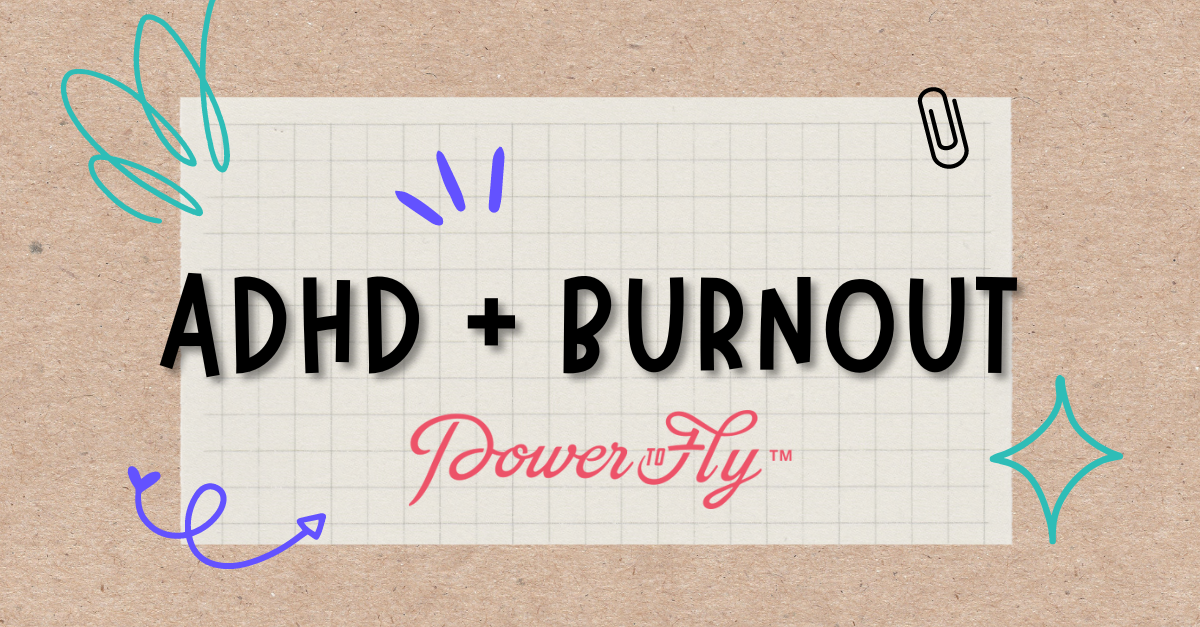 Diversity, Equity, and Inclusion
Have you ever been so exhausted that you quit your job?
You may have been experiencing burnout.
Burnout is characterized by overwhelming exhaustion, detachment from your work, and a sense of ineffectiveness.
And while anyone can experience burnout, if you have ADHD, you may be more susceptible to it.
Before you get to the point where quitting feels like your only option, there are steps you can take to set healthy boundaries and start feeling more like yourself again. Read on to learn how you can recognize burnout in yourself, and what to do if you're experiencing it!
How Does ADHD Burnout Feel?
There are some clear signs that you're burning out, but ADHD can make the descent to burnout harder to detect. These warning signs include:
Lack of motivation - not wanting to do the things you need to do or the things you love.
Exhaustion - feeling overly tired both mentally and physically.
Irritability and mental fatigue - feeling short-tempered, mean, or like you snap easily.
Physical discomfort - body aches, low energy levels, and general pain.
Negative outlook - the tendency to find something wrong with nearly everything.
Emotional dysregulation - feeling weepy, sad, or unable to smile or connect with others.
Generally, burnout starts with taking on too much. Exhaustion creeps in, and you feel like every day is working against you because you are constantly overwhelmed. You may start to feel like the entire world is spinning out of control, or like no matter what you do you can't keep up (or catch up).

If this resonates with you, you might be on the road to ADHD burnout.
Why People with ADHD Can Be More Susceptible to Burnout
So why does ADHD make some folks more susceptible to burnout? There are a few common ADHD traits that often result in behaviors correlated with burnout (taking on too much, working too long, etc.):
Hyperfocus - ADHD is not exclusively about attention deficits. In fact, hyperfocus is the opposite – a deep, intense concentration to the point of being oblivious to your surroundings. Per WebMD, hyperfocus is a state of highly-focused attention that lasts for an extended period of time. You concentrate on something so hard that you lose track of everything else going on around you. When hyperfocus sets in at work, it can be hard to unplug or be aware of the people and environment around you.
Time Tracking - Losing track of time is one thing, but if you find yourself losing track of hours without realizing it, that could be related to burnout. People with ADHD perceive time not as a sequence of events the way others usually do, but as a diffuse collection of events viscerally connected to the people, activities, and emotions that fill them.
Difficulty Prioritizing - Do you take on too much and then struggle to prioritize it? When someone asks for help, does everything often go to the wayside so you can jump in? Or maybe the daunting anticipation of the tasks ahead prevents you from starting. Per ADDitude, ADHD impacts your temporal processing abilities, which can affect executive functioning.
Combating ADHD Burnout
If you think you may be suffering from ADHD burnout, there are a few ways to take back control. Here are three tips for combating ADHD burnout:
Reserve Your Yeses - Pump the brakes when you recognize the early signs of ADHD burnout. Start reserving your yeses right away. Say no, and practice not apologizing. It is okay to say, "I have a lot on my plate right now and cannot take that on. Thanks for thinking of me." Saying no is nothing to apologize for, and it should be celebrated! You are working to protect your energy above all else.
Practice Over-Estimating - If you think you could knock something out in a day, give yourself a week. Overestimate on time and allow yourself the grace to have a little more time than usual to complete projects. Slowing down when starting a new job or role will help you produce high-quality work and prevent ADHD burnout.
Drop the Mask - Be honest with your employer and friends. Let them know that although you seem to keep up internally, you struggle. Identifying ADHD burnout from the outside can be extremely difficult. Your honesty and transparency will position you to determine if your environment is supportive and inclusive.
How to Support Colleagues Dealing with ADHD Burnout
The experiences above may not resonate with you personally, but perhaps you've noticed other people you work with describe or experience them.
If you're a manager, there are several ways you can support colleagues with ADHD (as well as neurodivergent employees more generally) to help prevent burnout. Ask for clarity on when they have felt the most supported at work. Discovery questions like, "how did you feel at that time?" or "how was the pace of that project?" can help you to understand their actual capacity.
Download this free guide
if you're looking for more ways to support your neurodivergent coworkers. Work with your DEIB and HR team to develop new neurodivergent inclusivity standards to help you stay ahead of the ADHD burnout cycle.
READ MORE AND DISCUSS
Show less
Loading...