GET EMAIL UPDATES FROM POWERTOFLY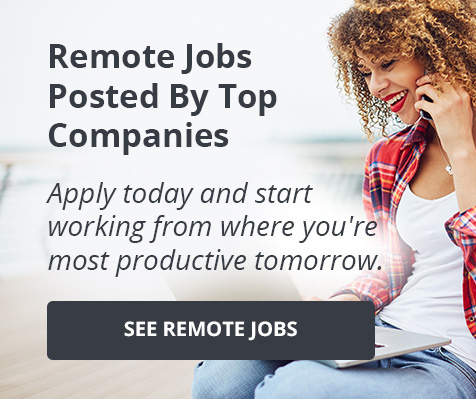 August 30, 2018
Work-Life Integration
Bring Your Company's Brand To Life With Events
In-Person Networking is Key - Check Out These Tips
Building your company's in-person network with events is more important than ever before. Not only are you forging personal connections with current and prospective clients, but attendees get to do more than just read your logo or motto—they're given an opportunity to interact with you, and your company's culture firsthand.
We sat down with Tracy Candido, Director of Programs at Lower Manhattan Headquarters (LMHQ) - a community, meeting, and events space in NYC, and asked her questions about hosting events and how to grow brand loyalty while showing the human side of your company.
With 15 years of experience building creative programs and events for brands to tell their story, communicate their values, and open hearts and minds, Tracy understands the true power of a great event! Not just that, but Tracy is also the Founder of Lady Boss, a platform invested in gender equality at work and exploring what a feminist workplace might look like. Knowing all that, we were certain that Tracy would be a wonderful expert for a PowerToFly Lunch & Learn! :)
If you continue to read below, we've provided a short yet informative recap of our chat with Tracy. If you are interested in attending future virtual chats with successful experts like Tracy, click here to become a PowerToFly VIP and join our community of women here to empower one another.
---
Why are events important?
Tracy Candido: Most businesses would really benefit from having an in-person network, and by that I mean people who become evangelists of your brand and your company because they admire you. Events are a great way to humanize your brand and bring it into a physical space. They are also great for building brand awareness and brand positioning. In addition to your website, your online presence and your social voice, your in-person presence has the most impact.
Events can also be used for content. For example, you can build out online extensions, such as webinars, articles, and op-eds, from your events. Events are wonderful, ripe moments for content.
Finally, events can also help build your pipeline. RSVPs are a really great way to collect user data. Whether that's just email addresses, demographic information, or information about what people want from a product, they are all crucial bits to help you grow your business.
Plan The Who, What, When, Where, and Why Of Your Event
TC: Events need a space, people, and content. For me, I think events mirror your business and your business goals. By that I mean that when you build a business, you're trying to solve a problem for a certain group of people - so when you're starting to build an event, you want to really go after that target market. Once you understand who the people are that you're creating this event for, then you should decide on a venue. A lot of people ask me how much they should pay for a venue, and my suggestion is to really get familiar with venues that are either free or low cost (they're out there!). Time and date are also important - if you're target market is working parents, then 5pm on a Monday may be tough to swing. Remember, your event should really do at least one of the following things: educate, inspire, or connect your audience. Similar to solving a problem with your business, with an event, you're also solving a problem. Give people a reason to be there.
Don't Focus On Swag
TC: You don't need the swag. People spend so much money on swag, and I really don't think you need it. I have this phrase that I use all the time which is, "small experiment with radical intent". With events, this means you should be starting off really small, without extreme expectations, and growing with time and experience. Start within your network and invite people that you already know - make it easy for yourself! You should be spending the most time and resources thinking about what you're presenting and why. My opinion is that you should (1) be basic without trying to reinvent the wheel and (2) try not to regurgitate the same topics that other people are doing. Make your event stand out because of the content, not the swag.
What determines a successful event?
TC: You set the metrics for success for your event - think about your business goals and be clear about those goals. I also believe there are hard and soft metrics when holding events, and for me, a soft metric is always positive feedback. A hard metric that we set for ourselves is to continue growing our mailing list - but there are ever changing soft metrics that help us get there. At the end of the day, there are so many events, that regardless of "metrics", it's always a good feeling knowing that of all of the events being offered - these people chose to go to yours... so celebrate!
popular
According to a recent study, anti-Asian hate crimes have risen 150% since the pandemic started. But these acts of violence are not new — they are part of a much larger history of anti-Asian racism and violence in the U.S.
That makes celebrating Asian American and Pacific Islander Heritage Month (which was named a month-long celebration in May by Congress in 1992 "to coincide with two important milestones in Asian/Pacific American history: the arrival in the United States of the first Japanese immigrants on May 7, 1843 and contributions of Chinese workers to the building of the transcontinental railroad, completed May 10, 1869") this year all the more important.
As we reflect on recent events and how they fit into a much larger history of discrimination, we're also taking time to celebrate and acknowledge the many achievements of the AAPI community.
We asked several of our partner companies what they're doing to honor AAPI Heritage Month at work, and we were inspired by the range of responses, covering everything from campaigns to #StopAsianHate to educational events on AAPI history.
Here's what they're doing, in their own words:
READ MORE AND DISCUSS
Show less
Loading...