GET EMAIL UPDATES FROM POWERTOFLY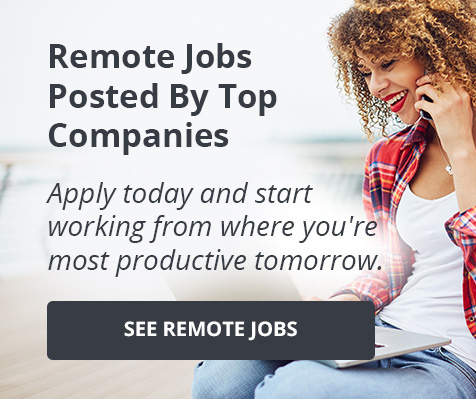 May 13, 2020
Teachers Pay Teachers
Three Tips for Parenting in the Age of COVID
Parenting in the age of COVID has been a significant challenge -- as others have written, the Parents Are Not All Right. Even for families fortunate enough to have stayed healthy and relatively insulated from economic fallout from the virus, the impact on mental health, professional perceptions, and interpersonal relationships is considerable. In balancing my own responsibilities as a working mom and Senior Product Manager at Teachers Pay Teachers (TpT), I have had to make hard choices about what to prioritize in any given moment.
---
Fortunately, TpT has responded to this challenge by instituting a number of supportive policies for working parents, not least: increased flexibility around working hours, distributing responsibilities across the team where possible, and providing opportunities for group support through Slack and other remote means. Our work at Teachers Pay Teachers is more vital than ever as we help teachers across the country access resources to support distance learning -- and hopefully in the process, provide some relief to parents!
For other working parents struggling with the very real challenges of balancing parenting with professional responsibilities, I would offer a few suggestions:
First, communicate your challenges. When you've been an all-star employee but suddenly have trouble committing to anything more than the baseline, your team may not immediately understand the sudden "availability change" or be aware of everything that's happening behind the scenes. It's important for team members (particularly those without children) to understand that it's not a question of personal willpower or efficiency managing schedules. It's a mathematical impossibility. In our house, even with an extremely well behaved infant and my husband contributing as much as he can, the reality is that childcare is a full time job and there are simply not enough hours in the day to contribute in the same way. By proactively communicating with my team at TpT and emphasizing what I currently have capacity for given the circumstance, I know that I am doing what's best for my team, my family, and myself.
This too shall pass: know that this is temporary. The world has changed and it may not go back to normal for some time, but the current period of maximum social distancing won't last forever. It can be difficult to accept yielding to the demands of parenting over professional advancement in the short term. However, I've continued to remind myself that the current crisis is impermanent and that these tensions should abate somewhat when it is deemed safe enough to allow for childcare services to resume. Routinely carving out a couple of minutes a day to take care of myself and "hit reset" has been most helpful to keep this perspective top of mind. This can be anything from 5 minutes of breathing to 30 minutes of yoga (when I manage to squeeze it in, baby crawling underneath me and all!).
Keep moving forward. At the end of the day (which is often sometime in the late evening), I know I'm providing as much effort as I can for both our child and TpT. While it is impossible to strike the ideal balance in the current circumstances, I'm incredibly grateful for the support Teachers Pay Teachers (and my team in particular!) has provided. Our mission of unlocking the collective wisdom of teachers is more important than ever, and I couldn't be more grateful to be part of that effort -- before, during, and after this storm passes.
Until then, continue to maintain social distance, wash your hands frequently, and remember to go easy on yourself -- you're doing what you can, and that has to be enough!
Talent
10 Full-Time Roles You Can Do Remotely!
Work-from-home jobs sometimes get a bad reputation: low pay, repetitive work, micromanagement... the list goes on. But if one good thing has come out of the pandemic, it's that it's redefined working from home. Remote work has come a long way, and the opportunities to work from home in 2022 are more promising than ever before.

If you're like me, and freelance, task-oriented remote jobs like article writing, data entry, transcription, or professional survey taking (yep, that exists), aren't your thing - don't worry. There are more full-time remote opportunities than ever before that offer you the freedom to manage your own time, the security of consistent monthly income, the support of a team, and the promise of growth. In fact, we've got over 5,000 on PowerToFly.
So, if you're looking for a remote opportunity in 2022 that will push you to develop professionally, look no further than our list of the 10 best work-from-home jobs. And by best, we mean fun, challenging roles that will help you grow, while making a respectable income.
All the jobs listed have average salaries between 45 and 119k, and have average or higher-than-average growth potential (based off of the U.S. Bureau of Labor Statistics' predictions for growth from 2018 to 2028 and/or LinkedIn's 2020 Emerging Jobs Report).
10 Best Work-From-Home (Remote) Jobs for 2022
Jobs sorted from highest to lowest average salary. (Salary data taken from ZipRecruiter, Glassdoor, LinkedIn, and/or the U.S. BLS depending on availability and specificity to remote roles.)
-----

Interested in one of the roles above? Check out these resources for landing your dream remote job and get ready to reap the full benefits of remote work in 2022— doing what you like, where you like. Good luck!
[A version of this article was originally published on Dec. 19, 2018]

READ MORE AND DISCUSS
Show less
Loading...