GET EMAIL UPDATES FROM POWERTOFLY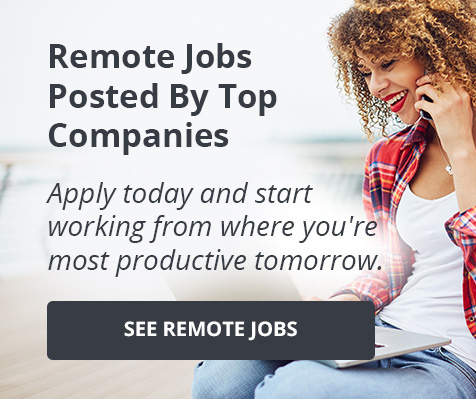 May 18, 2021
Pitney Bowes Inc.
Tips from a Pitney Bowes Recruiter
Below is an article originally published by Pitney Bowes in their company blog. Go to Pitney Bowes' company page on PowerToFly to see their open positions and learn more.
Mindy Whitcher, Senior Talent Advisor, Executive Recruitment
Pitney Bowes Talent Advisors have a wealth of knowledge about recruiting, career advice and the job search process. They provide great perspective from their time working with candidates, hiring managers and Human Resources across Pitney Bowes.
What advice would you give to someone beginning a job search?
One of the best things you can do for your new job search and your long-term career success is to connect with your professional community-offline and online. This is a competitive market, and you need to use several different job search strategies. Get organized, start networking, and use various job boards to search career. It is a fact that over 54% of job seekers do not customize their resume for each employer-tailor your resume to match the job description.
What are the most important questions a candidate can ask in an interview to set themselves apart from the competition?
As a candidate, you should have enough strategic vision to be prepared in the interview-know the company you are interviewing with. Take the time to research! Be ready to engage with the interviewer and listen to their questions. Be present in the interview, not thinking ahead to your next answer.
1. I have reviewed the job description; however, I would like to know from your perspective, what priorities need to be addressed immediately in this position?
2. Please describe a typical day or week in this position?
3. What type of individuals excel with your company?
4. Is this a new role? How long was the previous employee here?
5. What would you consider to be the most important aspect of this job?
Any other advice?
BE PREPARED, and remember, an interview is merely a conversation. Granted, an important conversation, but this is an opportunity for you to interview the company. Have your questions for the employer written down-don't rely on your memory. If you are nervous, you will not remember much of the interview. Take several resumes with you as well as the job description and take something to write with. I can't tell you how many individuals I have interviewed in person that have left their pen in the car…they bring in their notepad with questions written down but have nothing to write with! Leave your cell phone in the car!
The key to your success is preparation. Failing is easy-it requires no effort, but the achievement of success requires effort today!
Automattic
January is National Mentorship Month— the perfect time to focus on growing and building important relationships with mentors that will positively affect your professional career.
Research shows that mentorship greatly improves career outcomes by providing professional guidance, skill development, and support through major work and life transitions.
We asked some of our partner companies to tell us about the mentorship opportunities they offer. If you're ready to unleash your full potential by joining an impactful mentoring program, keep reading to hear what they said. (Plus, they're all hiring—check out their open jobs under each entry!)
READ MORE AND DISCUSS
Show less
Loading...