GET EMAIL UPDATES FROM POWERTOFLY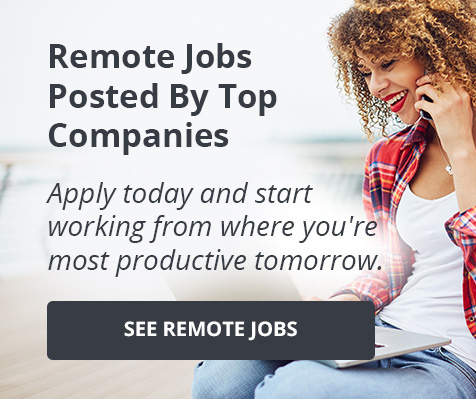 January 04, 2022
Autodesk
Top Tips: How To Improve Your Tech Skills
💎 When looking ahead in your career, you probably want to acquire new technical knowledge. But what's the best way to train for it and learn new skills? Don't miss these tips on how to improve your tech skills!
📼 Play this video to get three top tips on how to improve your tech skills. You'll hear from Mina Zhou, Lead Application Security Engineer, and Matt Battles, Engineering Lead in the ACS division of Autodesk.
---
📼 Tip #1: Master the Skill (Don't Rush Through It!). The first tip on how to improve your tech skills goes like this: when you're learning a new skill or technology, it's best to take the time to thoroughly master it. Make sure you truly understand a new term or concept before moving on. Avoid rushing through it. Sometimes people will focus more on the topic they are familiar with and skim through those they aren't. Instead, keep researching and exploring the same issue until you feel like you get it. If you've read through the docs and are still stuck, schedule some time with a colleague or friend to discuss the problem. This will help you improve your communication skills as well, since clearly articulating an issue can be the best way to find a solution quickly and efficiently. And remember: Learning is a marathon, not a sprint.
📼 Tip #2: Learn by Doing. The second tip on how to improve your tech skills centers around this: If there's an area of your code you are unfamiliar with, try picking up a bug in that domain. This will help you to immerse yourself in the code and give you a place to start digging, rather than trying to understand an entire domain at once. Diving in and getting to the core of an issue can be very meaningful, and solving the problem will help cement the knowledge into your mind. When you feel stuck on a project and look for solutions online, try not to copy and paste other people's work line by line without reviewing it. Make sure you understand their approaches and what they did differently to make things work. Then, implement the same idea with different methods and figure out what works best for you. With this, you are not only building one thought process per problem but actually figuring out the best solution and owning it.
Top Tips on How to Improve Your Tech Skills: Last-Minute Tip!
📼 Tip #3: Set Measurable and Useful Goals. When defining goals, focus on things you can measure and start small! Break down your long-term goal into short-term tasks with reasonable deadlines. You would not want to go too fast and burn out or set a date too far away to make you feel motivated. Really focus on the why. Think about what you want to get out of being an engineer and how you'd like your career to progress over the next two or even five years. This will help you set goals that align with your ambitions and derive lots of meaning from them. If you fail to meet a deadline, instead of blaming yourself, adjust your plan and think about what you can do better next time. And do the same thing when you meet a deadline earlier as well! Ask yourself, were you not being ambitious enough? Is it easier than you thought? Or did you find a new technique that works better for you than usual? And most importantly, when you achieve something: Celebrate!
📨 Are you interested in joining Autodesk? They have open positions! To learn more, click here.
More About Autodesk
From the greenest buildings to the cleanest cars, the smartest factories to the biggest stories, amazing things are created every day with Autodesk. Over four decades, they've worked together with customers to transform how things are made and what can be made. A car's performance now inspires the method of its manufacture, a city's infrastructure helps predict the unpredictable, and the creation of ever-bigger universes shapes ever-bigger stories. Today, Autodesk solutions span countless industries empowering innovators everywhere. But they're restless to do more. They don't believe in waiting for progress; they believe in making it. By combining and recombining technologies. By blurring boundaries, reinventing rules, and merging fields. By unleashing talent and unlocking insights across industries. By helping their customers converge on solutions to the challenges we all face today. At Autodesk, they believe that when you have the right tools to work and think flexibly, you have the power to transform what needs making. The ability to design and create a better world for all.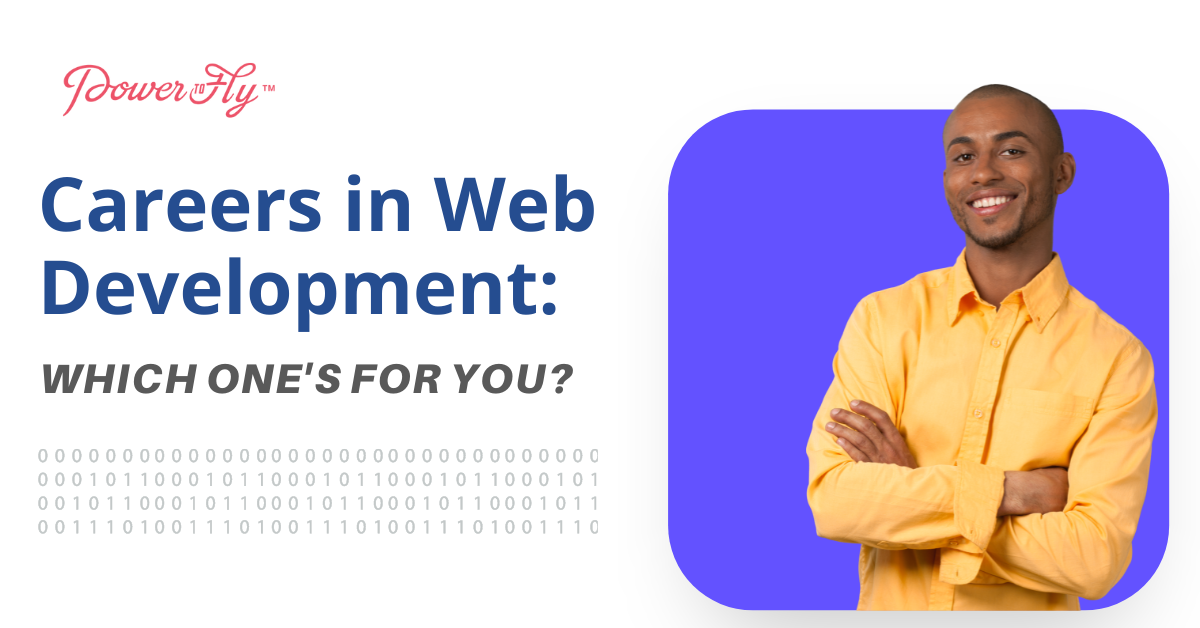 Upskilling and Development
We all have our favorite websites– the ones we frequent, bookmark, and recommend to others. You might even enjoy some website features so much that you've found yourself wondering why they aren't more popular. Or maybe you've experienced times where you were frustrated with a website and wished you could add features or even design your own!
If you've ever found yourself intrigued at the prospect of designing and developing your own websites, then a career as a web developer might be just for you!
As a web developer you would be responsible for coding, designing, optimizing, and maintaining websites. Today, there are over 1.7 billion websites in the world and, in turn, the demand for web developers is on the rise. In order to figure out what kind of web development work best suits you let's start with an introduction to the three main roles in web development that you can choose from.
The Three Types of Web Development Jobs
Front-End Web Development: The Creative Side
Think of front-end development as the décor of a house. The color scheme, furniture, manicured lawns, and overall aesthetic. In terms of a website, front-end development is laser-focused on the appearance of a website and its presentation on different devices. If you're considering a role in front-end development, it's important to learn programming languages such as HTML, CSS, and JavaScript. These three languages go hand-in-hand. HTML allows you to create user interface elements, CSS helps you with stylistic elements, and JavaScript allows you to incorporate online tools and connect your website to back-end functions.
In addition to programming skills, front-end developers need to be detail oriented, creative, willing to keep up with the latest trends in web development, cyber security conscious, and geared toward user-friendly designs. The median salary for a front-end developer can reach well into the $90,000 to $100,000 range.
Back-End Web Development: The Logical Counterpart
While a house can be beautifully decorated, it's incomplete without a solid foundation and efficient infrastructure. Similarly, a well-designed website depends on logical and functional code to power the features of that website. Back-end web development is code-heavy and focused on the specifics of how a website works. If you enjoy the analytical challenge of creating the behind-the-scenes code that powers a website, then back-end development is for you.
Since this role is more code-heavy, it's important that you learn numerous programming languages and understand algorithms and data structures. Some languages that are essential to back-end development are Ruby, Python, SQL, and JavaScript. Back-end developers also ensure that users can successfully retrieve and access data. This requires creating and using APIs (Application Programming Interfaces) which act as messengers that relay data related requests. Additionally, developing the code for the inner workings of a website also requires back-end developers to be conscious of the user interface features designed by front-end developers and to internally mitigate potential security risks. Due to the increased technical aspect of this position, back-end developers normally earn higher salaries than front-end developers. The average median salary for this role is around $118,000 per year.
Full-Stack Web Development: A Little Bit of Everything
A full-stack developer is essentially the Jack (or Jill)-of-all-trades in web development. Full-stack developers need to be knowledgeable about both front-end and back-end roles. This does not necessarily imply that you would need to be an expert in both roles, but you should fully understand the different applications and synergies they each imply. In order to work in this position, you will need to know the programming languages used by front-end and back-end developers. In addition to these languages, full-stack developers also specialize in databases, storage, HTTP, REST, and web architecture.
Full-stack developers are often required to act as liaisons between front-end and back-end developers. Full-stack developers need to be both problem solvers and great communicators. The end goal for a full-stack developer is to ensure that the user's experience is seamless, both on the front-end and on the back-end. In return, you can expect to earn a median salary of $100,000 – $115,000 a year for this role.
Taking the Next Step
Web development is both in-demand and lucrative! All three roles described above contribute to specific aspects of web development and the scope of each one can be customized to the industries and positions you feel best suit you. Regardless of which role you choose, all of them need a foundation in programming.
To gain the programming skills needed in each role, you can enroll in courses or learn independently. Coding bootcamps are a great way to boost your skillset quickly and efficiently.
Click here for some of our highly rated programming bootcamp options! Make sure to check out the discounts available to PowerToFly members.
READ MORE AND DISCUSS
Show less
Loading...