GET EMAIL UPDATES FROM POWERTOFLY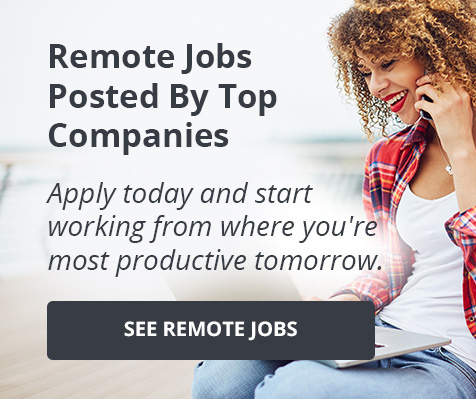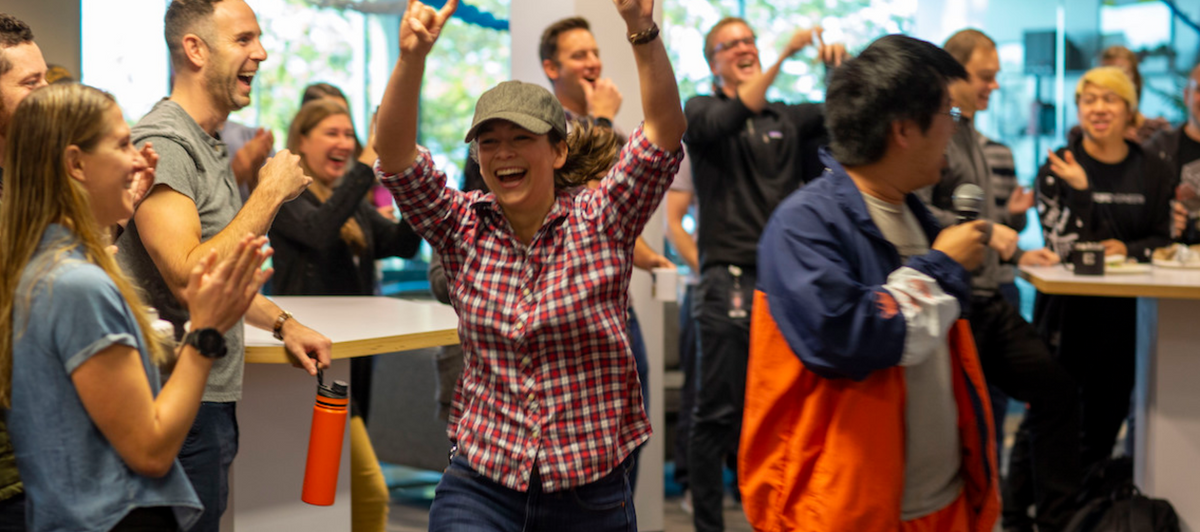 June 24, 2020
Procore Technologies Inc
To Future Female Engineers
Below is an article originally written by Ani Abrahamian, SVP Engineering at Procore. Go to Procore's page on PowerToFly to see their open positions and learn more.
The stereotypical male coder facade has been, slowly, fading away for some time now. And yet, despite this arduous climb, STEM is still heavily male-dominated. In fact, only 26% of computing-related jobs are held by women, and in most companies, the ratio of men to women in engineering is 5:1. Women in tech have overcome obstacles such as a lack of role models and isolation to be where they are. They have proven their mettle long before arriving at your company.
In commemoration of International Women in Engineering Day, we reached out to six female engineers at Procore to compile some of their experiences working in tech, and share advice and ideas for how we can shape a better future for those who are planning to pursue careers in STEM – science, technology, engineering and mathematics.
To the future female engineers of tomorrow—we welcome you to the Women in Technology (WIT) community. The journey ahead of you might often feel lonely. It will take courage and tenacity to aim high, but you are not doing this alone and we want to help inspire you to persevere in your professional endeavors.

Find resilience through rejection
"Landing your first full-time job will likely be one of the biggest obstacles you will face in your career. Don't be discouraged by the rejection you may experience upfront. Instead, learn from every interview and coding challenge. Persevere knowing this is your passion, this is something you're really good at, and this is what you're meant to do." – Sam Holmes, Senior Software Engineer

Believe in your ability to succeed
"Your own personal growth is not a competition with others' personal growth." – Crystal Ophaso, Senior QA Engineer
"There will always be someone who knows more than you and there's always more to learn. Don't let that dull the progress you've made. The skills you bring to the table speak more than anything else." – Kaitlin Jaffe, Senior Software Engineer

Don't be afraid to make mistakes and take risks
"Take on that ticket that intimidates you. Take on a leadership role (no matter how small). That's how you learn and grow." – Sam Holmes, Senior Software Engineer
"It's okay to fail sometimes or ask a "stupid" question." – Crystal Ophaso, Senior QA Engineer
"Don't equate not knowing an answer with feeling like you don't belong. You are not inadequate. You are well equipped to do the job." – Rachel Arkebauer, Senior Site Reliability Engineer
"No problem is unsolvable if you take the time to learn it." – Michelle Mei Ling Waldorf, Software Engineering Manager

Build a strong support system
"Find supportive leadership and mentorship to help set you up for success. Having someone give you challenging, meaningful projects and then advocate for you and your work is invaluable." – Rachel Arkebauer, Senior Site Reliability Engineer
"Find a friend who knows programming or a meetup to go to and just ask for help when you are stuck. Most people are happy to help out when asked." – Kaitlin Jaffe, Senior Software Engineer
"Lean on your family for support, mentorship, and stability." – Ripple Goyal, Principal Software Engineer, Data and Analytics

Embrace change without resistance
"Technology is changing more rapidly than ever and you need to adapt to change as easily as possible. So if a new tech stack looks promising, then just jump right in and try it out!" – Michelle Mei Ling Waldorf, Software Engineering Manager

Take initiative
"Ask for a raise. Ask for a promotion. Ask for a job transfer. All of those things can profoundly impact your life—the worst they can say is no." – Crystal Ophaso, Senior QA Engineer

Give and be receptive to feedback
"Feedback will help challenge the way you think about and design code. It will propel your career forward insurmountably." – Sam Holmes, Senior Software Engineer
"Know when to take a step back and listen to/learn from others. Being able to share experiences and perspectives is a powerful learning opportunity." – Rachel Arkebauer, Senior Site Reliability Engineer

Be a Groundbreaker
"Forge your own path on what being a woman engineer looks like." – Kaitlin Jaffe, Senior Software Engineer
"Don't be intimidated by organizations and teams that heavily skew male. There's a notorious lack of diversity in tech. Use your position to have uncomfortable discussions and help pave the way for underrepresented groups." – Rachel Arkebauer, Senior Site Reliability Engineer
"Open the doors of opportunity and set up others with a support system to keep them on the path to success. Talk to them through the periods of self-doubt and uncertainty so that they can enjoy the eventual success of becoming a professional Engineer. Make the time to assist coworkers so that their work shines and offer encouraging words so that they can gain or maintain a positive perspective on their work." – Michelle Mei Ling Waldorf, Software Engineering Manager
"Help attract the younger generation by showing them the amazing possibilities technology brings. Start a dialog or safe space to break the ceiling and biases." – Ripple Goyal, Principal Software Engineer, Data and Analytics

Lastly, never let gender play a role in making a decision in any aspect of your life
"There is no difference in how you work vs how your male colleagues work. You are able to perform just as efficiently as any of your male colleagues. Be confident in yourself and understand your worth. You can do anything and be anyone you want." – Sam Holmes, Senior Software Engineer
"If you don't enjoy what you do, you will not be good at it. Choose what makes you happy and bring that creativity in your work whether it is in technology or something else." – Ripple Goyal, Principal Software Engineer, Data and Analytics

We hope the advice and experience shared here will be helpful to all current and future female engineers, and welcome additional ideas and thoughts that can be added to this post in the Comments section.Please feel free to share.
Procore is currently expanding our Engineering teams, and we'd like to hear from you! Please apply here.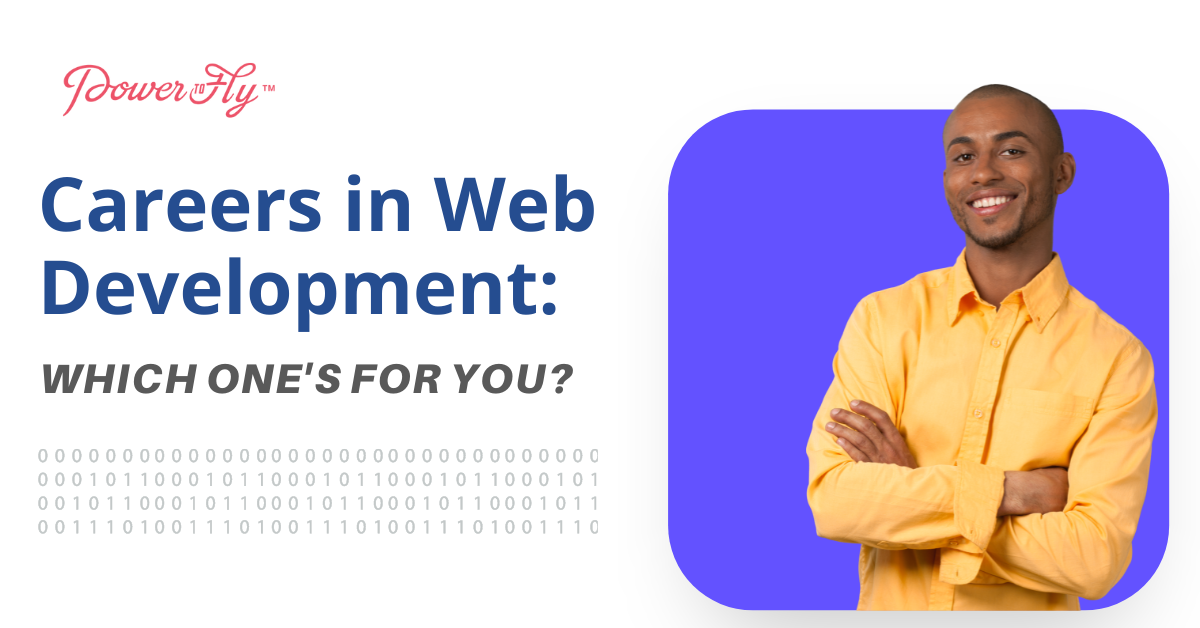 Upskilling and Development
We all have our favorite websites– the ones we frequent, bookmark, and recommend to others. You might even enjoy some website features so much that you've found yourself wondering why they aren't more popular. Or maybe you've experienced times where you were frustrated with a website and wished you could add features or even design your own!
If you've ever found yourself intrigued at the prospect of designing and developing your own websites, then a career as a web developer might be just for you!
As a web developer you would be responsible for coding, designing, optimizing, and maintaining websites. Today, there are over 1.7 billion websites in the world and, in turn, the demand for web developers is on the rise. In order to figure out what kind of web development work best suits you let's start with an introduction to the three main roles in web development that you can choose from.
The Three Types of Web Development Jobs
Front-End Web Development: The Creative Side
Think of front-end development as the décor of a house. The color scheme, furniture, manicured lawns, and overall aesthetic. In terms of a website, front-end development is laser-focused on the appearance of a website and its presentation on different devices. If you're considering a role in front-end development, it's important to learn programming languages such as HTML, CSS, and JavaScript. These three languages go hand-in-hand. HTML allows you to create user interface elements, CSS helps you with stylistic elements, and JavaScript allows you to incorporate online tools and connect your website to back-end functions.
In addition to programming skills, front-end developers need to be detail oriented, creative, willing to keep up with the latest trends in web development, cyber security conscious, and geared toward user-friendly designs. The median salary for a front-end developer can reach well into the $90,000 to $100,000 range.
Back-End Web Development: The Logical Counterpart
While a house can be beautifully decorated, it's incomplete without a solid foundation and efficient infrastructure. Similarly, a well-designed website depends on logical and functional code to power the features of that website. Back-end web development is code-heavy and focused on the specifics of how a website works. If you enjoy the analytical challenge of creating the behind-the-scenes code that powers a website, then back-end development is for you.
Since this role is more code-heavy, it's important that you learn numerous programming languages and understand algorithms and data structures. Some languages that are essential to back-end development are Ruby, Python, SQL, and JavaScript. Back-end developers also ensure that users can successfully retrieve and access data. This requires creating and using APIs (Application Programming Interfaces) which act as messengers that relay data related requests. Additionally, developing the code for the inner workings of a website also requires back-end developers to be conscious of the user interface features designed by front-end developers and to internally mitigate potential security risks. Due to the increased technical aspect of this position, back-end developers normally earn higher salaries than front-end developers. The average median salary for this role is around $118,000 per year.
Full-Stack Web Development: A Little Bit of Everything
A full-stack developer is essentially the Jack (or Jill)-of-all-trades in web development. Full-stack developers need to be knowledgeable about both front-end and back-end roles. This does not necessarily imply that you would need to be an expert in both roles, but you should fully understand the different applications and synergies they each imply. In order to work in this position, you will need to know the programming languages used by front-end and back-end developers. In addition to these languages, full-stack developers also specialize in databases, storage, HTTP, REST, and web architecture.
Full-stack developers are often required to act as liaisons between front-end and back-end developers. Full-stack developers need to be both problem solvers and great communicators. The end goal for a full-stack developer is to ensure that the user's experience is seamless, both on the front-end and on the back-end. In return, you can expect to earn a median salary of $100,000 – $115,000 a year for this role.
Taking the Next Step
Web development is both in-demand and lucrative! All three roles described above contribute to specific aspects of web development and the scope of each one can be customized to the industries and positions you feel best suit you. Regardless of which role you choose, all of them need a foundation in programming.
To gain the programming skills needed in each role, you can enroll in courses or learn independently. Coding bootcamps are a great way to boost your skillset quickly and efficiently.
Click here for some of our highly rated programming bootcamp options! Make sure to check out the discounts available to PowerToFly members.
READ MORE AND DISCUSS
Show less
Loading...