GET EMAIL UPDATES FROM POWERTOFLY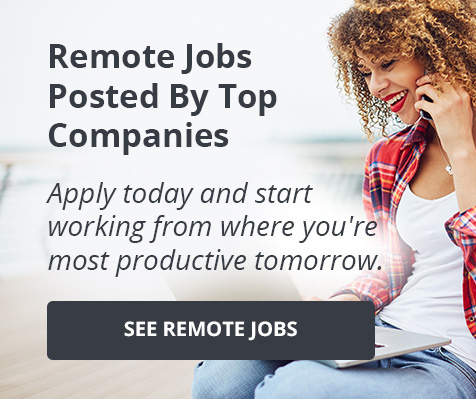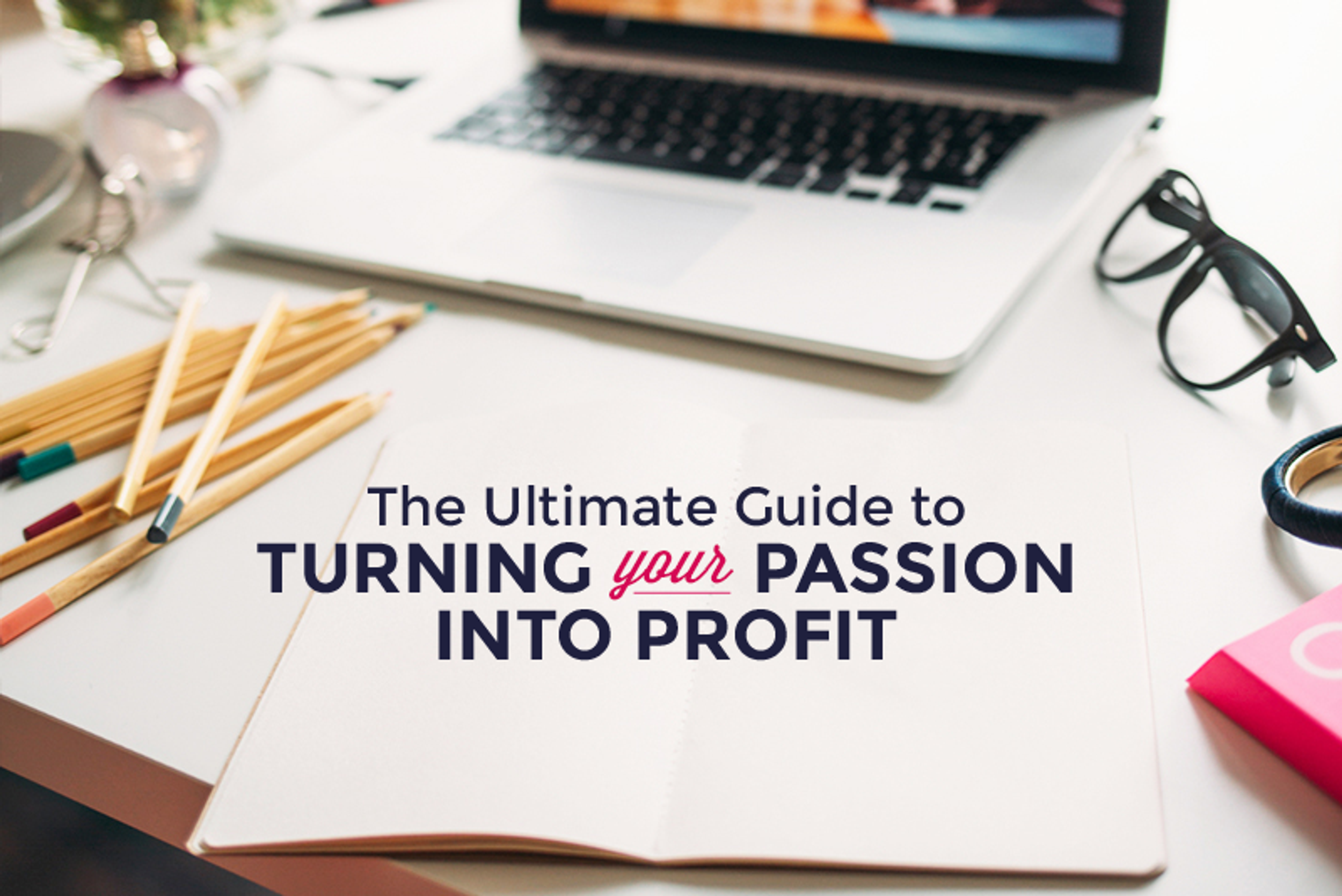 July 06, 2018
Career and Interview Tips
How to Make Money Doing What You Love
A version of this article previously appeared on Skillcrush, an online education program for creatives, thinkers, and makers that gives total tech newbies the tools to make major career changes.
Randle Browning, Skillcrush
"What an inspiring story!" It's something I hear a lot, and not because of my rise to the top of the hip-hop charts.
Just kidding. That didn't happen.
I'm talking about the way readers respond to a blog post I wrote 7 months ago, How Tech Saved My Multi-Passionate Career.
In that post, I spilled on what it felt like to see my creative passions bringing in little to no money while I floundered in a pool of indecision. I had heard about how profitable tech could be, but I was worried about adding yet ANOTHER shiny object to my basket. I was already juggling writing, cooking, and music – why would I add something else to the mix?
But I found a way to put it all together. After taking my very first Skillcrush class, I realized that tech wasn't just another side project. Digital skills supercharged my passions so that I could finally make money doing what I loved. After a few short months of learning to code, I got hired to write (write!) about tech at a company I was ecstatic about (Skillcrush!).
And while I was learning to code, I got paid to build freelance websites, so it didn't cost me a penny.
And here's the secret. I'm no outlier. My success story can be YOUR success story. All you have to do is follow this formula:
Take your passion, add tech skills, and get the career you've only dreamed of.
But if you're like me, being broke isn't even your only concern. Last year, I had no idea which of my passions I wanted to focus on. I was so worried that if I never decided to focus on one thing, I'd be stagnant forever. And I was beating myself up about my indecision.
And that's where the double-whammy comes in. Tech didn't just give me a way to make money off of what I loved – it also gave me focus. Once I had the power to put a few of my dreams into action, it was so much easier to decide WHICH of my passions would get center stage.
If you're in the place I was, the formula sounds too good to be true. If you're like I was, you're completely overcome with negative thoughts and worries.
Do you feel like:
you can't find a way to make money doing what you love?
you're juggling too many ambitions, and you need FOCUS?
you're stuck in an uninspiring job?
you take work you dislike just to pay the bills?
you daydream about a more fulfilling career?
your skills aren't valued on the job market?
Or maybe you know what kind of career you want, but:
you live in a place that makes that geographically impossible.
you don't know where to start.
you can't afford to go back to school.
you feel isolated from any kind of learning or networking community.
If ANY of these situations apply to you, tech can help you. Digital skills are the missing ingredient that will make your career really flourish.
And you might be thinking, "Tech? Tech isn't for me. I'm not a computer person – I'm a creative thinker!"
Well I didn't think I was a computer person either. Here's what I didn't know: creative thinkers are amazing at technology, because:
Creative people are great at coming up with new ideas.
Creative people know how to solve problems in ways no one considered.
Creative people aren't afraid to try something completely new.
Creative people are pros at imagining the end goal before a project exists.
Even if you never thought of yourself as a "tech person," you can do this. You can be a computer person. You just need to get the skills.
In this guide, I'll walk you through EXACTLY how to add tech to your bag of tricks to get a career you REALLY want. You'll find out:
How to pin-point your unique skills and qualities.
How to use your background to your advantage, even if it's not tech-related.
How to create a career you love, even if you aren't sure what you're passionate about.
How to snag a tech career without giving up what you love.
And you'll get:
A step-by-step worksheet for discovering a starting point that works for you.
A tried and true formula for combining your skillset, your passion, and your new tech skills to create a career and life you love.
Real-life examples of people who have done it.
You don't have to settle for a life of working in jobs that leave you tired, bored, and filled with wasted energy and passion. Take it from someone who used to believe there was no way to find meaningful work that still paid the bills.
It's totally possible.
If you learn digital skills, you will be more hireable, and you'll also be more independent. And all those ideas you've got bouncing around in your head? With tech skills, YOU can make them a reality.
You just have to get started.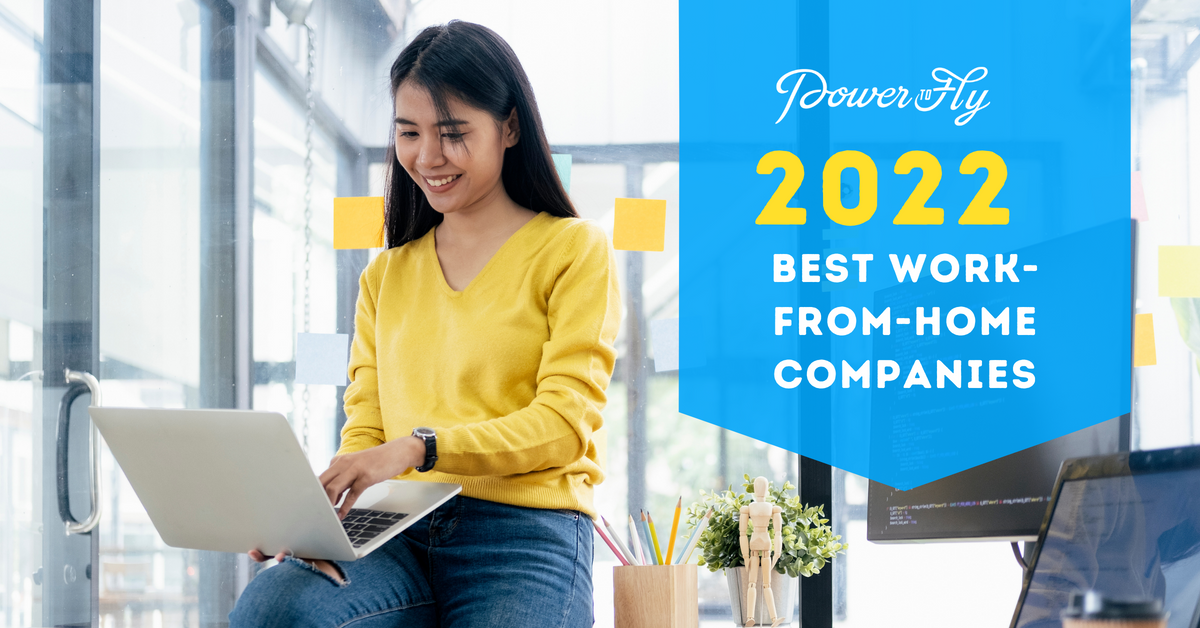 Featured Post
Every year, PowerToFly creates a list of the best work-from-home companies. Now that over half of the U.S. workforce is remote, compiling that list was a bit more challenging.
This year, we prioritized selecting companies that are remote-friendly—meaning they have both remote and in-person roles—but they have made long-term commitments to hiring and supporting employees who choose to work from home; and we think they have the perks, values, and organizational framework to allow all employees to flourish in their careers, regardless of location.
Keep reading to see our top 15 work-from-home companies for 2022, along with a description of what they do, why we like them, and who they're looking for.
PowerToFly's Best Work-From-Home Companies 2022:
Don't see what you're looking for? Check out a fill list of 5,000+ open remote roles here!
READ MORE AND DISCUSS
Show less

Collective Insights
Below is an article originally written by Tatum Bass, and published on January 20, 2021. Go to Collective Insight's page on Powertofly to see their open positions and learn more.
Culture in the Time of Covid-19
When I began writing this entry on culture in the time of Covid-19, I initially had a doom and gloom outlook on the future of organizational culture. However, through deeper insight and conversations with colleagues and clients, I realized that the pandemic has instead provided an opportunity for companies. This time and the challenges brought with it have provided organizations a cultural diagnostic in and of itself. The measures companies have taken to address Covid-19 put a microscope on culture that exposes things more visibly than ever before. Think about how you have defined your culture and look back at the past year. Is your organization's definition of culture still reflected in your workforce?
In our model of organizational culture at Collective Insights, culture is an interconnected system of elements that carry the instructions for company growth, development, and day-to-day functioning. Of the six elements, place is a key component of the system, and place has been substantially altered for most of us since March. "Place" is the geography, architecture, aesthetic design, and physical location of your organization that inherently impacts the values and behaviors of people in your workplace. However, our new "workplace" during the pandemic is within the confines of an individual's home or a transformed space that adheres to the restrictions of Covid-19. It is no longer the shared, in-person location we traditionally identified as the work-"place". Since organizational culture is an interconnected system of elements, this dramatic shift in place puts significant strain on the five other elements:
Behaviors – those actions that the company encourages, discourages, accepts, or rejects
People – the individuals we work with, hire, and retain
Values – a set of beliefs held by the company that explicitly define expected behaviors for how work is done
Purpose – the company's "reason-for-being"
Stories – those narratives shared and passed down by employees
When nurtured the right way, these elements can align successfully with your strategy to create a powerful combination. Right now, all companies have had to develop strategies to deal with the operational, financial, and human capital (e.g. employee fatigue) strains that have arisen due to the pandemic. In concert, leadership is faced with the stark reality of whether or not their Covid-19 strategy is consistent with the values and purpose of their company culture.
Make a deliberate effort to focus on your company's purpose and values. Do your current actions and decisions align with your purpose and values?
Consider if leadership decisions and actions, especially in handling the impact of the pandemic, reflect the purpose and values that define your company's culture. Is your company doing what it says it believes in? Are leadership behaviors, especially in decision making, reflecting what they say their culture stands for?
Have there been actions or decisions that conflict with your organization's purpose and values?
If so, how can you address these contradictions in leadership behaviors and the impact such actions have had on the "current" culture (i.e. cultural climate) in comparison to the culture the company says it upholds? This is key to prevent lost trust from your employees and customers.
How can leadership avoid making these contradictions in future decisions and actions?
If you cannot avoid these contradictory decisions to keep your business operating, then address each decision with upfront communications that incorporate the language, tone, and spirit of your culture and values.
Show empathy, transparency, and awareness of the conflicts. Bring your customers and employees along the journey with you, to help them see why leadership had to make the difficult decisions they did, and hopefully maintain (or even grow) their trust in your organization along the way.
Leaders should act as "advocates" of your company values and exhibit these in their communications and actions as frequently and consistently as possible.
What is the story being imprinted on the "organizational mind" of your company right now? Is it the narrative you want to be shared and passed down in the coming years?
Write the story taking place right now the way you want it to be remembered. There is no doubt this moment in time, and the way it is handled, will be personally remembered for years to come. This 2020 narrative will be imprinted on the "organizational mind" forever – passed down by current, previous, and potential employees and customers.
How are employees interacting in this new virtual environment? Are new mediums and cadences being put in place, and do they effectively bring your culture and values to life?
Redesign your company's "socialization process" to take advantage of the current all-virtual environment. Bring employees together from across the organizational hierarchy to talk about the culture, what is going well and not well, so they are able to get to truly know colleagues from across the company. This redesign facilitates exposure to a wider, more varied set of experiences in understanding your company.
Research has shown that culture is more about shared values – making sure all employees believe they share the same organizational culture – than physical artifacts and place. All-remote companies argue that their model is more effective in communicating and facilitating shared values across the organization than in the in-person model, claiming how seldom a coincidental watercooler chat will occur between individuals on another floor or building.
In closing…
This year and all of the challenges brought with it have put the magnifying glass on leadership action and the culture that is truly being upheld within organizations. Use this time to reflect on your organization and better understand how your culture manifests itself within the workforce. For instance, if your organization claims to foster collaboration and initiatives, and you see ad hoc teams popping up, then your people and their behaviors are reflecting the values defined within your culture. However, if you see aspects of your people, stories and behaviors that do not reflect your organization's definition of culture, it is time to reevaluate and take serious consideration of if and how your culture is being upheld during this shift in environment and working conditions.
Consider, if the challenge is maintaining your current company culture in this new normal or if the challenge is tweaking, or even reinventing, your culture to meet the new normal. If you are a leader, use the guide above to steer through the evaluation and solutioning process. If you are a current or prospective employee, use this guide to assess the organization's handling of culture in one of the most challenging times in our history. You decide if their approach aligns with the values, purpose, and stories written on the walls, website, and employee handbook purported by the leadership and company itself.
READ MORE AND DISCUSS
Show less
Loading...