Bridget Carney
Bridget is a marketing-minded events coordinator and project manager with demonstrated success in stakeholder relations, digital marketing strategy, copywriting, human resources management, and public speaking.

Bridget is a military spouse, yoga teacher, and dog mom. She holds a B.A. in Media and Communication from St. John Fisher College in Rochester, NY and also played four years of NCAA basketball. She is passionate about improving mental health for student-athletes and veterans, in which she strives to make an impact through her work in yoga.
GET EMAIL UPDATES FROM POWERTOFLY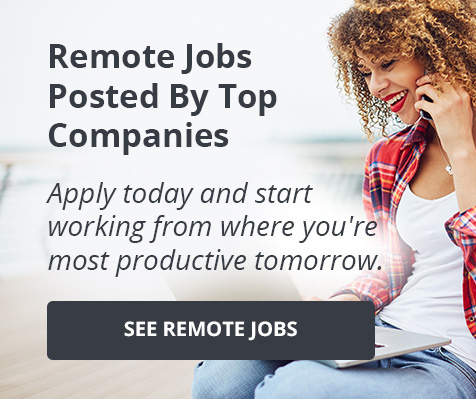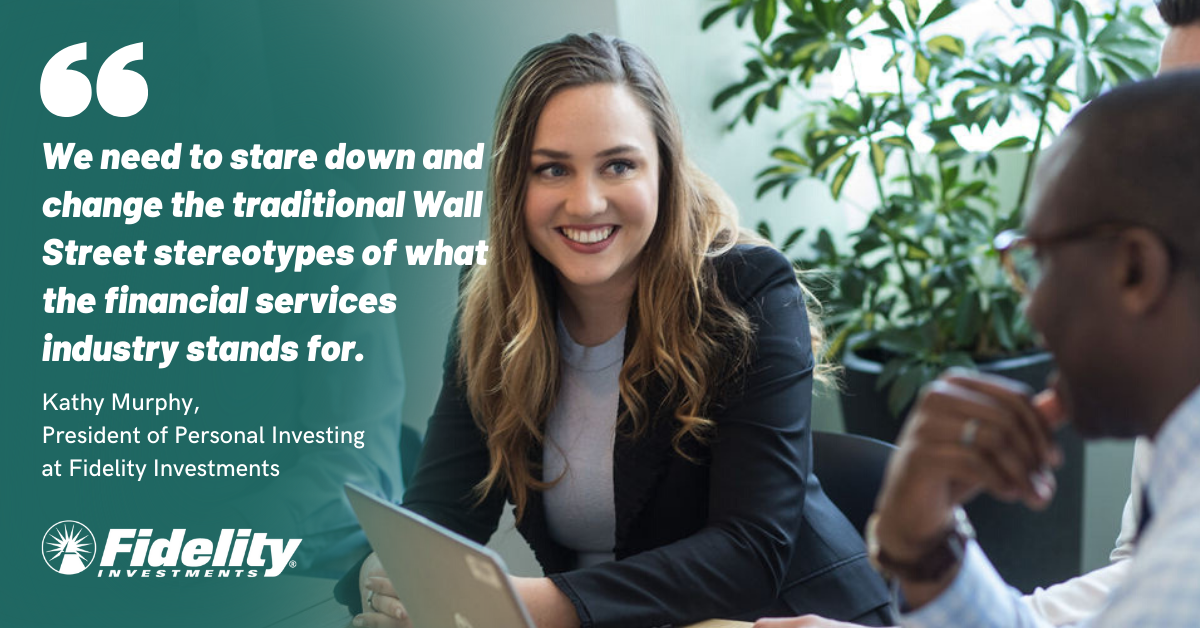 Fidelity
Fidelity Investments aims to make financial expertise broadly accessible and effective in helping people live the lives they want. Fidelity knows that hiring and retaining women at all stages of their careers is essential in achieving this mission and providing all of their customers with the best possible experience.

President of Personal Investing at Fidelity Investments, Kathy Murphy, explained it like this: "We need to stare down and change the traditional Wall Street stereotypes of what the financial services industry stands for. For example, our mission at Fidelity is to help improve the financial futures of millions of hard-working Americans who turn to us for help with their savings and investments, so they can build a better future for themselves and their families. These men and women — of different ethnicities and ages — all need our help, and the significant demographic changes underway underscore the importance of diverse and inclusive perspectives."
A key asset in serving our evolving population successfully is to have a workforce that reflects and understands the needs and challenges of all demographics.

"In my view, women have been underserved by financial services for decades," Murphy says. "I don't think it was intentional, but finance has been an industry largely run by men for the last 70 to 100 years. If you don't have diversity of thought, you'll do it in a way that's natural to you."
In order to foster this diversity of thought, Fidelity has enacted programs such as RESUME to help make their workforce more inclusive. RESUME helps job seekers who have taken a career break to find a job and reacclimate to working in financial services. This program is open to anyone who has taken a career break, but it is especially helpful for working mothers who left the workforce to take care of children.
"Our traditional recruiting process is not making it easy for [women] to come back, so we need a program like this that embraces their career gap and provides a customized program to help them reactivate those skills and experience and then their careers accelerate faster," Fidelity Recruiting Director Rachel Book said.
While Murphy and her team are working diligently to both make an impact on diversity in business and maximize women's potential in the workplace, they are not the only ones who understand how important it is—especially in the financial services industry.
A recent US News article, How Women Are Creating Success in Financial Services, explains that, "as the gatekeeper to wealth, the financial industry is in a unique position to improve diversity by supporting women inside the industry and investing in women-owned businesses outside of it." When you support a woman entrepreneur, it creates a ripple effect: not only is the woman positively impacted, but so is her family, her community, and the local economy.
By supporting women who work at Fidelity, Fidelity is helping to elevate women's careers and economic opportunities by setting a standard in the financial services industry.
Fidelity does this in part through their Women's Leadership Group (WLG), which embodies the spirit of "women supporting women." It covers all aspects of navigating the workplace. The group houses various committees around specific initiatives such as career advancement, allyship, and internal and external engagement. WLG members can get involved in at least two opportunities each month, ranging from coffee dates that foster connections to TED-style talks and hearing from guest speakers.
WLG also focuses on how women can add unique value to Fidelity and support the company's business and marketing objectives — which in turn gives more women the opportunity to rise to leadership positions.
All of these initiatives allow Fidelity to better serve their customers and make the company a great place for women to work. For Kathy Murphy, a leader in financial services herself, it's all about paying it forward and getting more women in leadership roles: "My leadership path in financial services would not have happened without the active support of bosses who saw potential in me and gave me opportunities to grow, develop, and challenge myself to reach my full potential. That's why I'm so passionate about development and mentorship programs and the opportunity we have to elevate and improve the whole industry."
---
If you're eager to join a company that prioritizes women's career growth and potential, and will give you the opportunity to help customers live the lives they want, check out Fidelity's open roles here.
READ MORE AND DISCUSS
Show less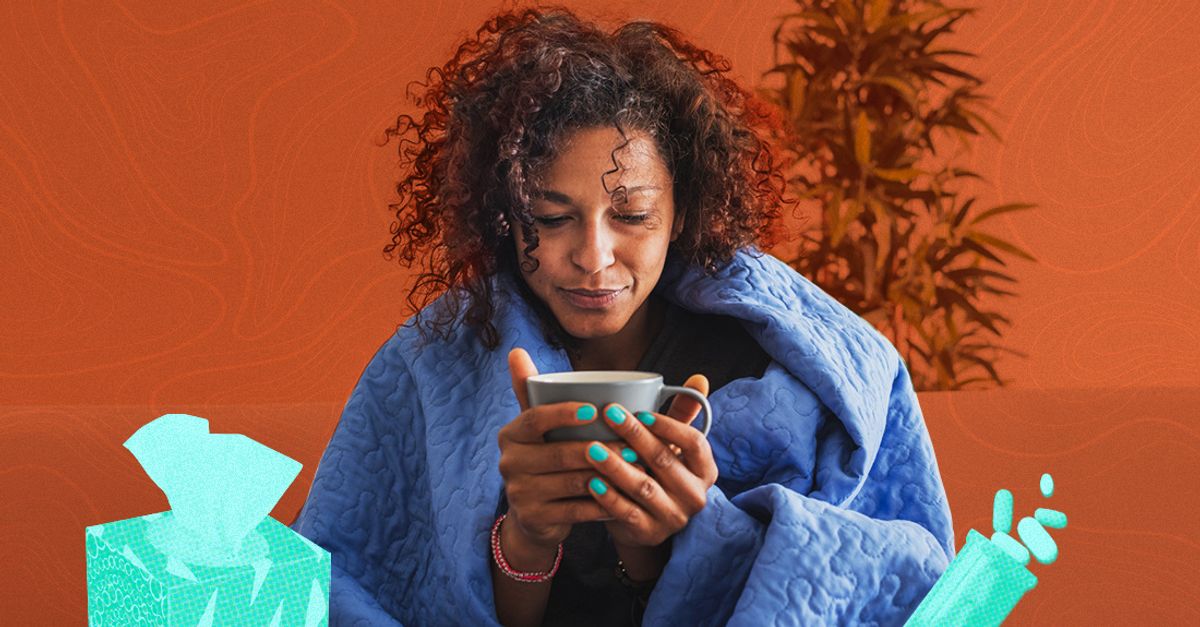 Career Growth and Advice
It goes without saying that at some point in your career, you'll come down with a cold or virus that will require you to stay home from work, drink excessive amounts of tea, and make good use of that gravity blanket you impulse-bought off of Amazon.

The hard part is deciding if you actually should make the call to your boss to let them know you won't be in, what to say, and how to say it. You know you won't nearly be your best self, and will run the risk of getting your coworkers sick, but you also don't want to look like you're slacking or leave anyone in a lurch.
At the end of the day, it is important to prioritize yourself and your health, while making sure you're taking the necessary steps to leave your employer and your teammates in the best position possible.
This is true even if you're a remote employee. Just because you can't pass your germs onto your coworkers doesn't mean you should try and be a work-hero when what your body really needs is rest and recovery.
So, how do you decide whether you should call in sick?
You know your body better than anyone, and ultimately only you can decide if you can work or not. That said, there are some basic questions to ask yourself when you're on the fence about whether that headache really warrants a day at home.
Are you contagious?
Do you have a fever?
Will time in bed help the problem?
Are you in need of immediate medical attention?
Will time on your feet/at work exacerbate the problem?
If you've answered yes to any of those questions, you should plan on spending the day at home. If you know you're contagious but feel good enough to work, request permission to work from home (more on that below). And if you already work from home, you're all set.
If you feel deep down like you're in too much pain and/or too tired to work, the best thing you can do for yourself and your company is to take a proper sick day. Get in bed with some soup and pain meds and rest up. (And make sure you see your doctor if you're not sure why you're sick!)
You're better off working when you can be more effective. In these more severe cases, whether you have the option to work from home or are a full-time remote employee, make sure you're clear with your boss that you're really too ill to work and won't be online (more on that below).
"Ok, I'm going to call in sick... how do I do it?"
Choose The Right Method of Communication and Do It ASAP
We can't predict when we'll get sick — after all, it's not entirely uncommon to go to bed feeling fine and wake up wondering if you got hit by a bus.
But even when illness comes on suddenly, try and decide as quickly as possible whether you can make it to work that day and let your boss/HR department know right away.
Make sure you follow whatever protocol your company has for calling in — and make sure you know said protocol. Nothing's worse than feeling like you've been hit by a boss and then panicking about who you need to tell that you won't be making it to work that day.
Larger companies will often have a hotline for you to call, whereas at smaller ones the expectation may be simply to text or Slack your boss.
If you don't already know, be sure to check whether the company requires/prefers to have documentation of your illness from your doctor upon your return. Yes, it's an absolute pain to drag yourself to the doctors when you've been puking all morning, but if you work at a company that wants to see formal documentation for everything, it may be in your best interest to suck it up and go.
Keep It Short And Be Clear On Your Availability
Once you've followed protocol, be sure to contact your boss explaining what's up and addressing your availability.
Your boss doesn't want to know all the details regarding your illness - they just want to know that you'll be out, why, and what your availability will be throughout the day. For both in office and remote employees, communicate when and if you'll be going to the doctors and that you'll be sparingly checking your email (if you can).
Again, be sure to get a doctors note if you can - even if it's not required of your company to submit one, it's always helpful to have the documentation should any questions arise later on. If you're extremely ill and will be completely off the grid (a.k.a sleeping all day), make sure you communicate that as well. This will help ensure that your team can be respectful of the time you need to recover and save you from any unnecessary requests/emails.
If you're contagious but otherwise capable of functioning and choosing to stay somewhat accessible through email or chat for questions or concerns, be sure to communicate that as well. Let your boss and team know what you'll be capable of doing from home, and what will have to wait (meetings, pitches, etc.).
Finally, if you're playing it "touch and go," be upfront with that. Maybe you've got a terrible headache that you think will pass in a few hours. Or you need to go to the doctor for a sprained ankle and will be able to work after that. Whatever the case, be sure to let everyone know up front that you won't be available until X time, at which point you will provide an update on your status and availability.
Be Clear On Important Information
In the event that you've got an important meeting or are approaching an important deadline, make sure all of those things are communicated to the right people (or at a minimum, let your boss know so they can communicate it on your behalf). Of course this is the last thing you want to do if you're really, really sick, but you'll feel better if you muster up the strength to delegate accordingly.
If you have any important presentations or meetings and there's simply no way you can present, talk to your boss ASAP to develop a contingency plan. Sure, it's not ideal, but that's what teamwork and problem solving are all about.
Follow Up
Once you're healthy and back into your normal work day schedule, the first thing you should do is check in with everyone you interact with regularly and see if they've got everything they need from you and if there are any details from your time away that you should know about. That way, your absence won't have any lasting effects on projects or tasks that need to be completed.
----
It's normal to feel guilty when calling in sick — especially if you work from home already — but just remember that it's not your fault you're feeling ill, and a good team will be ready to support you when you're not at your best. If you follow these tips, you'll show your company and your coworkers that you want the best for your team, even when you're sick.
Let them cover for you so you can focus on your #1 job for the day — recovery.



READ MORE AND DISCUSS
Show less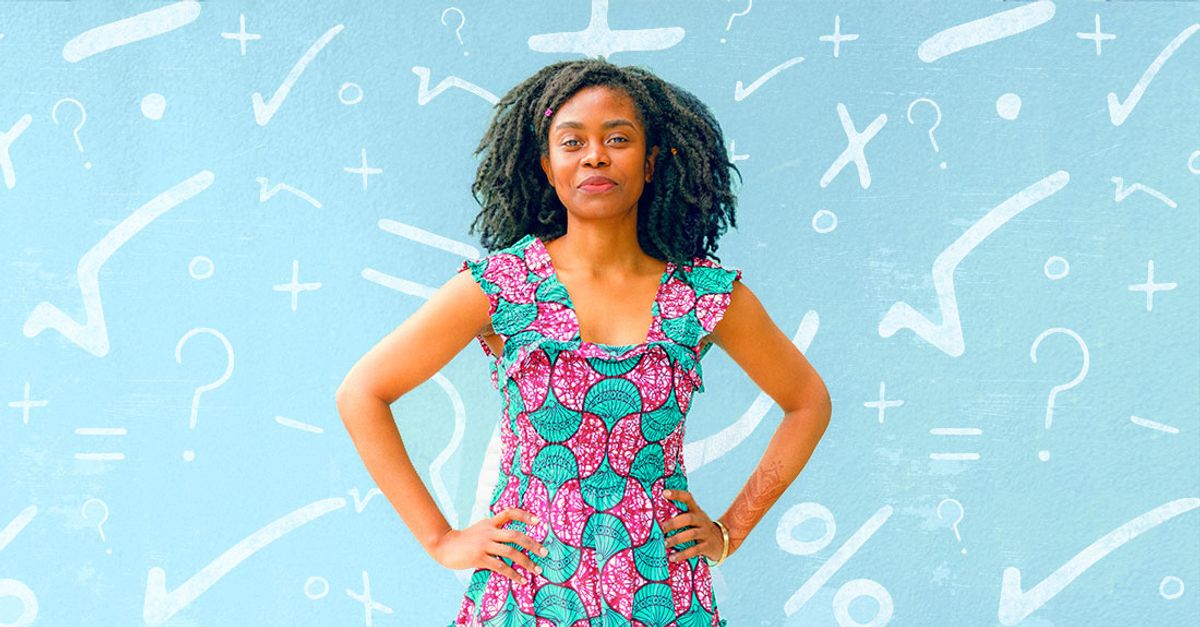 Career Growth and Advice
Whether you're freelancing for a handful of clients on the side or looking to make the jump to freelance full time, we know it can be stressful and even a bit scary at times - especially when it comes to finances.
When you're experiencing the rush of signing your first few contract, organizing your finances is probably the last thing on your mind.
It's crucial, however, to have a financial plan at the outset so that come tax season, and the inevitable peaks and valleys of life as an entrepreneur, you're prepared.
Here are 5 finance tips you should know before you kick off your freelance career.
5 Finance Tips Every Freelancer Should Know
1) Know Your Worth
Always keep your worth and integrity at the forefront of your mind when pitching to a potential new client.
"What? You're charging that much?" will without question be a conversation you'll be faced with early on. Although you may feel like you'd do anything to gain new business at the beginning, it is important to remember the value and quality of yourself and your work.
When trying to navigate a tough discussion like this, take an educational approach and try to explain how your service will benefit the potential client and their business. If they still feel that your services are overpriced or too expensive, they're probably not the right fit anyway.
2) Invest in Yourself
This doesn't mean heading out and leasing a brand new Ferrari or buying yourself a Rolex. What it does mean, though, is to ask yourself: "What investments will help me grow my business?"
Account for accounting: Hiring an accountant is imperative for anyone doing contract work. Finding a CPA, understanding their rates, and putting money aside throughout the year is an excellent way to make sure that you're running your business properly (and legally). Although it may seem like a daunting expense, it will pay off come tax time and save you tons of money in the end.
Look the part: Consider setting aside a bit of extra cash and purchasing some high-quality staple pieces to add to your business wardrobe. A well-polished and professional look will make an immediate impression and increase your chances of both earning new business, and receiving referrals. Whether you're looking for something more fun, or a bit more laid back, there are many different brands that offer whatever look you're going for.
Hire a professional: So, maybe you've got the skills to offer an amazing service that you know will add tons of value to other business owners, but you have no idea where to start when it comes to the logistics of business. Instead of spending all of your time trying to nail down new processes and train yourself on everything outside of your zone of genius, knowing when to hire a business consultant will save you tons of time and eventually result in revenue for your business.
3) Open a Separate Account
Keeping your finances separate when freelancing keeps your expenses organized and will alleviate the headache that you'd otherwise experience once it comes time to hand your statements over to your accountant.
Having an account that you use to spend money on all things related to your business will make it easy to know what items can and should be written off as a business expense. This is just a small sample of the expenses you need to keep track of:
rent, if you work from home
cell phone
computer
coffee meetings
networking group membership,
office supplies
work-related travel
Having a separate account will eliminate tons of hours on the back end so you don't have to dig through every time you swiped your card to see what was for business and what was personal.
4) Make Sure to Save
Saving may seem overwhelming at first, but it should be non-negotiable. As a freelancer, you never know when the economy will shift, your computer will break, or your largest client will have a change in budget, and in those moments, you will be thankful for your savings account that you've been contributing to consistently (and just because you're a freelancer doesn't mean a solo 401k isn't an option).
Many mobile banking apps have a "recurring deposit" feature so that you have the ability to choose how much you'd like to put away and when. Other applications like Acorns are an excellent way to mindlessly save here and there in addition to larger, consistent deposits.
5) Educate Yourself
Staying up to date on the latest trends in your industry is key to ensuring your freelance business's ongoing success.
But in addition to educating yourself about your line of business, make sure you also educate yourself on best business practices and finances to ensure that you're always paying yourself first and earning what you're worth.
Knowing best practices and rules when it comes to finances as a freelancer is one of the first and most important things you should do before getting started. Where to spend your money, what types of expenses are acceptable "write-offs," and the best ways to invest in yourself and your business will propel you forward, keep you prepared, and help you combat any issues that may arise.
READ MORE AND DISCUSS
Show less
Loading...