Chelsey Slack
Chelsey Slack is a freelance writer and the Director of Product Management for SAP Litmos. She holds a B/A in Business Communications and Journalism. Today, she can be found running in and around her hometown of Duluth, Minnesota, playing Barbies with her daughter or eating sushi on a date night with her husband. Want to get in touch? You can find her on Twitter.
GET EMAIL UPDATES FROM POWERTOFLY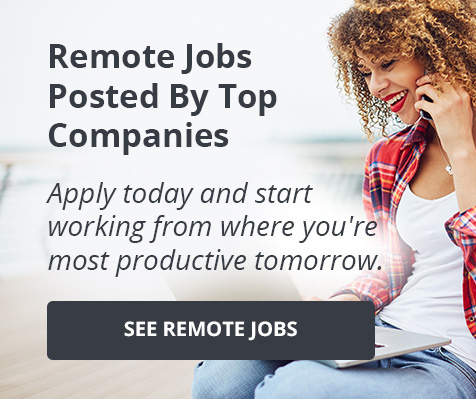 GET EMAIL UPDATES FROM POWERTOFLY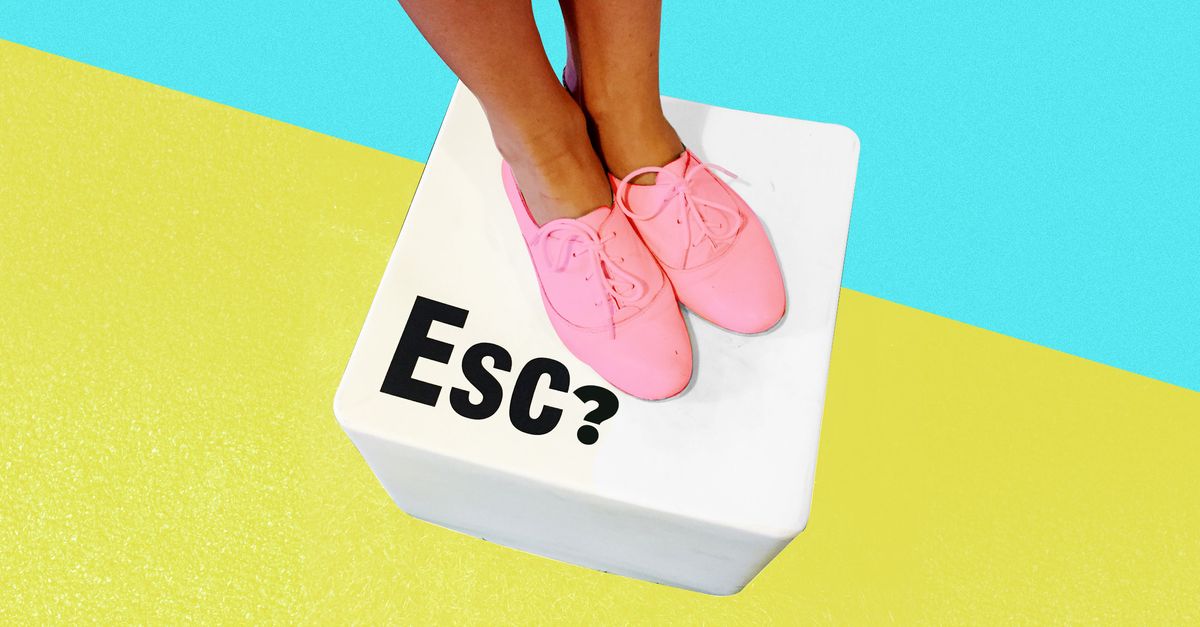 Remote and Flexible Work
After working remotely in education technology for 11 years, I decided it was time for a change. It's officially been three months since I quit my full-time job. The time since I quit has been filled with highs and lows: some days seem to affirm my decision, and others I feel myself second guessing the call I made.
On those days, when "what-ifs" take over, I find it's helpful to go back to the list of reasons for leaving I made at the beginning. Once you've done the work to figure out whether or not you should quit, the question becomes, how do you actually go about quitting?
Quitting a remote job can feel pretty different from quitting a traditional office job — there's rarely a goodbye party or after-office drinks. There's no physical space or cake to commemorate your time at the company. In some cases, this will feel like a relief...but regardless of your situation, quitting a job creates emotional upheaval, and you'll need time and space to process that change and loss.
Here are five things I've learned in the 3 months since quitting my remote job that will help you follow through with your decision to quit and cope with the loss of your virtual work world.
#1. Know that you are not alone.
Your decision to resign and make this life-altering, nerve-wracking decision takes a lot of bravery and courage. Also, you are far from alone. Resignations are a common part of the business world.
According to the Society for Human Resource Management and the Bureau of Labor Statistics, the rate of US workers quitting their jobs is on the rise. Thanks to a robust and healthy economy, it's a workers' market — there are fewer reasons than ever before to stay in a job that isn't fulfilling you. So if you're on the fence, know you're not the first or last person to quit their job — even a coveted remote job — and you deserve to do work you enjoy.
#2. Make a plan and get prepared.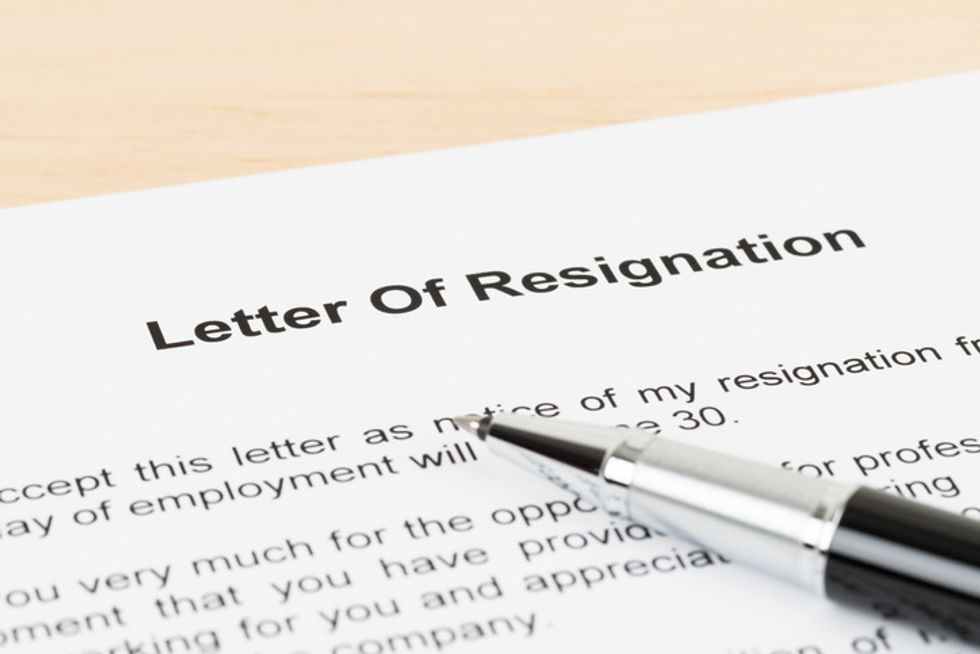 After you've made the decision to quit, you need to decide when you'll give your notice. Best practice dictates two weeks. This will give your boss time to find a replacement and enough time for you to train them.
That said, if you have extenuating circumstances, there may be cases in which you would offer more or less notice. The key, no matter how much notice you plan to give, is to talk to your boss first. You may be dying to let your coworkers know that you're leaving, but hang tight until you've talked to your boss.
Then you need to actually talk to your boss. As a remote worker, you won't have the luxury of walking into your boss's office, but you can still schedule a one-on-one meeting (steer clear of email!). Schedule a phone or video conference call and give yourself the time you need for a thoughtful conversation — it's better to block an hour and use twenty minutes than the other way around.
Prepare what you're going to say in advance — one benefit you have as a remote worker is that you can jot down an agenda for yourself and leave the doc open on your computer while you chat with your boss so you don't forget any key points.
So, write down (or type out) what you want to say, including why you're deciding to leave. Your boss and others will ask. Tell them that you've decided to leave, why (in as much detail as feels right to you), and when.
Once you type it out, or write it out, you can then revise it from there. But you need to get the words out first. For me, I had three conversations to prepare for: one with my boss, another with close coworkers and the team that I managed, and a third with other coworkers at the company. I had a "script" for each type of conversation.
During the call with your boss, ask them to wait to share the news with others until you've had a chance to speak with your close coworkers or the team you manage.
Then be sure to talk about how this news will be communicated to the greater company as well. There may be protocols for this. If not, ask your boss to send a mass email with the news. Then it won't come as a surprise to others when you don't show up to work one day. Or, you could send a "good-bye" email yourself. This ensures that you control the narrative and leave on a high note.
Lastly, you'll need to provide the company and specifically the Human Resources department with a resignation letter. This is an official physical letter or an email stating your intention to leave your job. It can be a physical letter or an email with a document attached. There are plenty of sample letters out there to follow online. But the basic elements to include are: your last day, your current title, and a clear statement that you are resigning.
#3. Hope for the best, prepare for the worst.
We need to visualize and think about the worst that could happen. This helps to build up courage, even amidst the anxiety of resigning from your job.
Visualize the absolute worst thing happening (even if it's far-fetched). For me, I visualized the conversation with my boss going something like this, "I can't believe you are leaving the opportunity we have right now as a company. We put you in charge of this new product and in return you betrayed us all."
Yes, this sounds a bit melodramatic, but it was the worst-case scenario in my mind. I knew in reality it wouldn't go anything like this. I knew my boss, team, and coworkers would be supportive and they absolutely were when I had those conversations. I heard multiple times how much I contributed to the company, and how much I would be missed. That's a great feeling upon leaving the company and making a change. It gave me a much-needed boost of encouragement!
#4. Stay focused on your "why."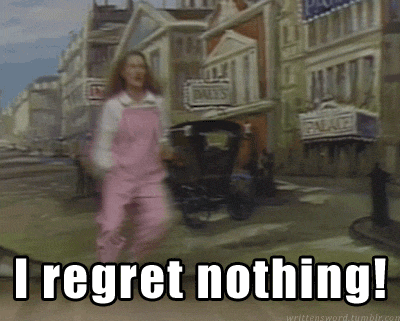 Giphy
Throughout the process, it's easy to doubt yourself and drown in fear. For me, my biggest fear brought to mind the Joni Mitchell song "Big Yellow Taxi." The famous line in the song goes, "you don't know what you've got until it's gone." My fear was that the day after I quit my job, I'd be wallowing in sorrow wanting it back.
In reality, it didn't go this way because I focused on "owning my why," as coined by the Minnesota Vikings mental coach Dr. Cindra Kamphoff. She recommends reminding yourself daily of your purpose and motivation for what you do—your "why." So each day, I reminded myself that I was leaving due to burnout and that I needed a change. I owned this like a meditation mantra.
#5. Seek guidance from experts along the way.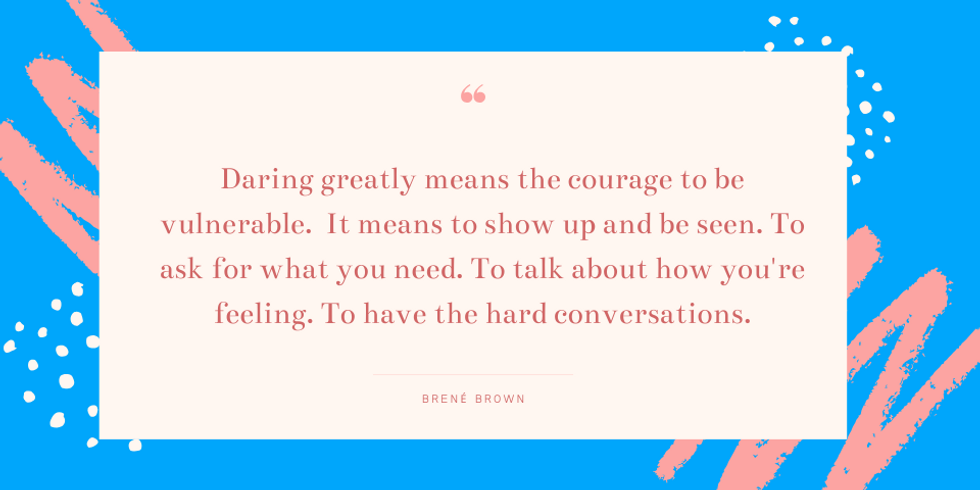 Just like the tip from Dr. Cindra Kamphoff above, I found quotes, books, and meditations that helped me along the way. Dr. Brene Brown, the well-known researcher and motivational speaker/author, has been especially helpful for me as well. She stresses the importance of vulnerability and courage. These are key to a well-rounded, fulfilling life.
Lastly, know that leaving your remote job can feel "anti-climatic" — there won't be someone physically there to say "goodbye" on your last day or a farewell dinner party with coworkers. But that's okay. Treat yourself with kindness (like a self-care day) and stay focused on owning your why.
----
Ready to start learning about other remote jobs? Check out these best work-from-home jobs on our blog.
READ MORE AND DISCUSS
Show less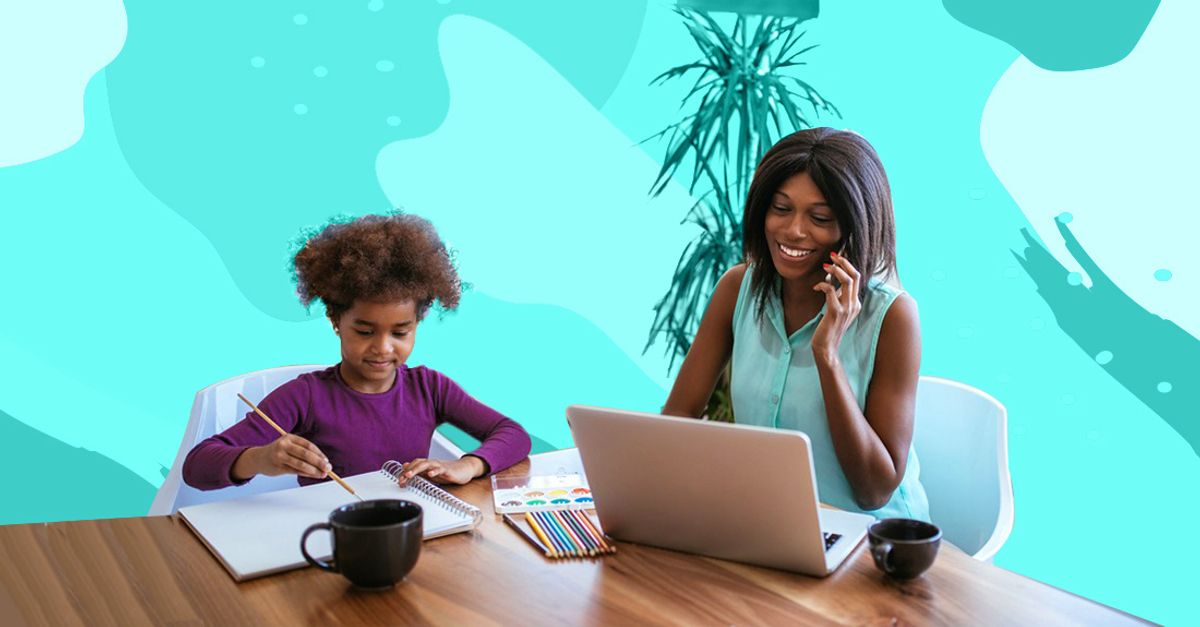 Remote and Flexible Work
I know that the idea of being a stay-at-home mom with a full-time remote job might sound like a dream (if you're reading this, it may well be yours!), but juggling so many distinct responsibilities with no physical barriers to help you establish boundaries is hard. Like really hard.
Just because you're near your kids doesn't mean you're always able to be present.

As a stay-at-home mom and a full-time remote worker, I know all too well how true this is.

I started working remotely part-time back in 2008 and now I work from home full-time as the Director of Product Management at SAP Litmos. While I'm extremely grateful to be able to be pursuing two of my life goals (raising another human and chasing my dream career!), I've certainly encountered my fair share of challenges.
Since having my daughter, I've learned a thing or two about managing remote work and motherhood. I've found that the following tip and tricks allow me to be the professional, wife, and mother I want to be.

Whether you're already working from home and thinking about starting a family or you're a mom looking for a remote job, I hope these tips will help you maintain your sanity and enjoy the flexibility and freedom that comes with working from home!
Five Tips For Moms Who Work From Home: What I've Learned Along the Way
1. Have a consistent morning routine.
About a year ago, I started journaling every morning before my daughter wakes up. It's been vital to getting myself into the right mindset for the day.
I journal about my everyday feelings, along with what I'm grateful for and who I am (along with who I want to be). For example, I'm grateful for the income that my jobs provide, I am a loving wife and mother, and I'd like to be a published best-selling author.
The other part of my routine is writing out a to-do list. I try to tackle the hardest task first while my mind is the sharpest and most focused in the morning.
2. Be flexible with your daily routine.
I know this may sound like I am contradicting myself, but if you are able to be consistent with your morning routine, you can afford to be flexible with your daily routine. In all likelihood, you'll have to be - especially if your kids are home with you all day. It also depends upon the age of your kid(s).
Just know, it's okay that life gets in the way of work. My four-year-old Clara (when she's home from preschool some days) will have a meltdown during a corporate meeting, or she will want to snuggle on the couch when all I want is to start writing my next blog post. That's okay. Just accept the fact that even though you try to set a routine with work and kids, it's not going to be perfect everyday. Show yourself some kindness! On these types of days, I've also had to resort to more cartoons… sometimes strict screen time rules have to be broken for your own sake!
3. Buy a new toy or have a different type of activity/craft for your kid(s) to do while you are working.
This has been a life saver for me. My daughter and I were at a toy store the other day and picked up a "Melissa and Doug" reusable sticker set. She used this on one of the days I was working and she was at home, and it kept her entertained for hours.
Simple things like balloons are awesome too. Don't underestimate how a small activity, new toy, or craft can keep kids occupied!
4. Speaking of kids, make sure you set expectations with them for when they are home.
This will be easier or harder depending on how old your kid(s) are. I have told my four-year-old daughter several times, "When Mom is in her office, she needs to work — especially if I have my headphones in."
When she needs something, I tell her to ask the babysitters or Dad if they're home. Given that she's four, this often fails and she'll come running into my office at the most "ideal" times... but I'm confident that laying this groundwork early will pay dividends once she's older.
My sister-in-law works for Wells Fargo and also works remotely. Her kids are five and seven, and they know these rules. When she has her headset on, she is working — and they are not to disturb mom.
5. Don't be afraid to ask for help.
This may be the most important tip on this list, but the hardest to follow through with. Ask friends, trusted neighbors, family members, or babysitters to help when you really need to hit a deadline or be in a lot of meetings.
I am usually in a lot of meetings in my day job, so when my husband is not home and I need to work late (which is not too often lately) I ask a babysitter to come by. Yes, there can be challenges as you may not live near family or have trusted neighbors/friends, but believe me babysitters are a lifesaver! Just remember, don't be afraid to ask for help. No woman can successfully play all the roles we do without help from others!
No matter what your situation, if you're trying to work from home (part or full time) and take care of your kids, you're sure to find yourself feeling the pains of excessive multi-tasking.
It has its fair share of perks, but don't let anyone tell you you've got it easy because you work from home! Test out the tips and tricks above, and remember above all else to be kind to yourself - you have a lot to be proud of!
---
Interested in finding a remote job that's conducive to being a stay-at-home mom? Check out our list of favorites here.
READ MORE AND DISCUSS
Show less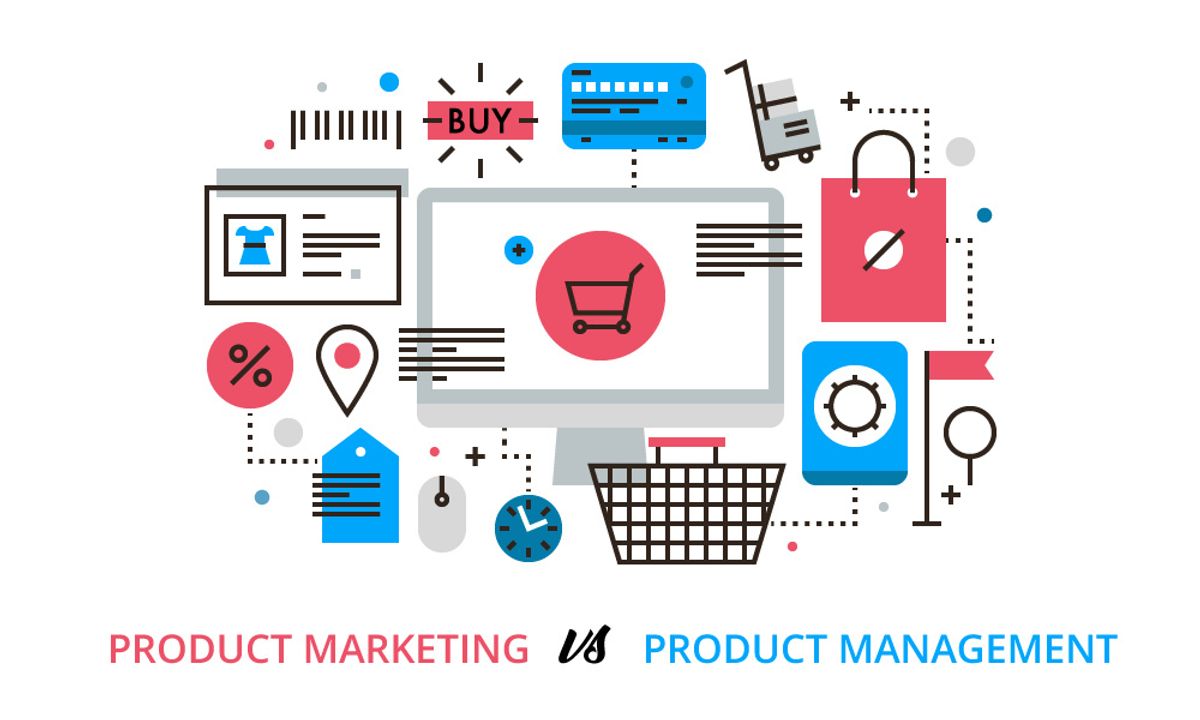 I've experienced my fair share of change working in the software industry. In fact, over the last three years, I've reported to five different managers! This may sound like I'm complaining (okay, I am a little!), but in reality it's offered me the ability to understand my current role as Director of Product Management more deeply.
Prior to becoming Director of Product Management, I worked in both product marketing and product management. Spoiler alert, when it comes to product marketing vs product management - there's a lot of overlap! But there are some clear differences too. What I've learned is that these differences vary widely depending on the company (number of employees, departments, etc.).
Defining Product Marketing & Product Management
So…product marketing vs product management, what are the actual differences? Let's start off by defining each term. The Berkley Haas School of Business says "product managers (also known as PMs) are responsible for the overall success of the product."
They essentially create the product by guiding the development team throughout the entire process. This means they are in daily or weekly meetings, letting engineers and designers know what to build and when. They also define all the details about the product and then communicate this information to others.
On the other hand, once the product is built, it's the product marketer's job to work with marketing, sales, and the product team to bring it to market. But, even before the product is built, the product marketing manager (PMM) is responsible for fully understanding what customers need.
Okay now that you know the basics, let's break them down a bit more. What are the key responsibilities of a product marketer and product manager? And what's the overlap between the two roles?
Product Marketing vs Product Management: The Overlap
There is some overlap between these roles. Let's take a look at the two main overlapping responsibilities:
Understanding your customer's needs. Both PMs and PMMs need to stay in the know with what customers are expecting of the product and the future roadmap. For example, my company recently held a customer advisory board and both the lead product marketer and product managers facilitated the session.
Communicating product information to stakeholders. PMs and PMMs both communicate product strategy, messaging, and roadmap information to external customers and partners, as well as internal employees. For example, whenever my organization releases new features, product management oversees the external communications to customers. However, product marketing ensures it is clear and well-aligned with our company's overall product messaging. So again, both positions play an important role in communicating product information to company stakeholders.
Product Management
Now let's take a closer look at product management. Generally speaking, the product management team handles the following:
Researching competitors and their pricing
Defining the product roadmap, based on customer feedback
Leading the engineering effort based on the roadmap
Managing software license requirements
Communicating software changes to internal stakeholders
Communicating with customers when issues arise
So you may be wondering, what are the skills and education required for this role? You need to be a master communicator, highly organized, and detail-oriented. It's great to be skilled in project management, as you'll be communicating with multiple stakeholders and leading various product development efforts!
If you're looking for a role in software product management, it's good to know agile software development methods. It also helps to have a computer engineering background, but it's not required. Want to learn more about this position? Check out ProductSchool. You can take courses online and in-person, and their YouTube channel offers free resources.
Product Marketing
Okay, moving on to product marketing. Key responsibilities include:
Discussing company strategy and roadmap with industry analysts
Enabling internal stakeholders with product messaging (e.g. sales, marketing and customer service)
Defining product pricing
Interfacing with customers for market research (e.g. customer advisory boards)
Understanding the competitive market and how your company fits in
Defining the long-term product strategy
Supporting sales and marketing in external product messaging
To excel as a product marketing manager, you need to be a master communicator, highly organized, and detail-oriented (just like in product management). It's also critical to be able to communicate cross-functionally, meaning you can collaborate with other departments.
Do these sound like things you'd be good at? If you're looking to launch a career in this field, it helps to have marketing degree, as well. Check out these free resources to learn more about marketing. You could also shadow someone in product marketing at your current company or take some online courses on Udemy, Skillcrush, Lynda.com, or OpenSesame.
So...product management vs product marketing, you now know the key differences.
Product managers are focused on building the product and working daily with the development team to deliver on the product roadmap. Product marketers are focused on then delivering that product to the market, communicating the key messages to all stakeholders.
Both product management and product marketing play a critical role in the business - the departments have to work together to ensure products remain competitive in the marketplace. Knowing and understanding them both (and how they work together) puts you way ahead of other applicants!
READ MORE AND DISCUSS
Show less
Loading...