Cindy Thang
Cindy is a graduate of Deakin University with a degree in public relations, event management and media and communication. She's a full time Marketing and Design Executive, managing the visual and social impact of three dessert brands. Cindy is passionate about self-growth, travel, the environment and Pinterest.
GET EMAIL UPDATES FROM POWERTOFLY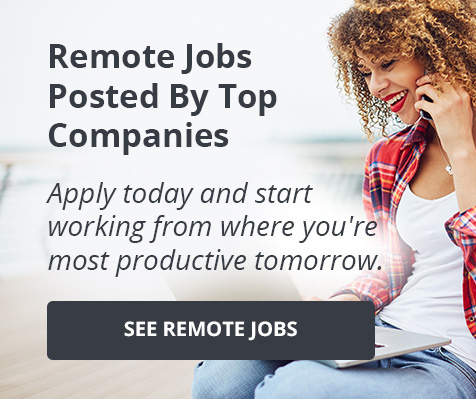 GET EMAIL UPDATES FROM POWERTOFLY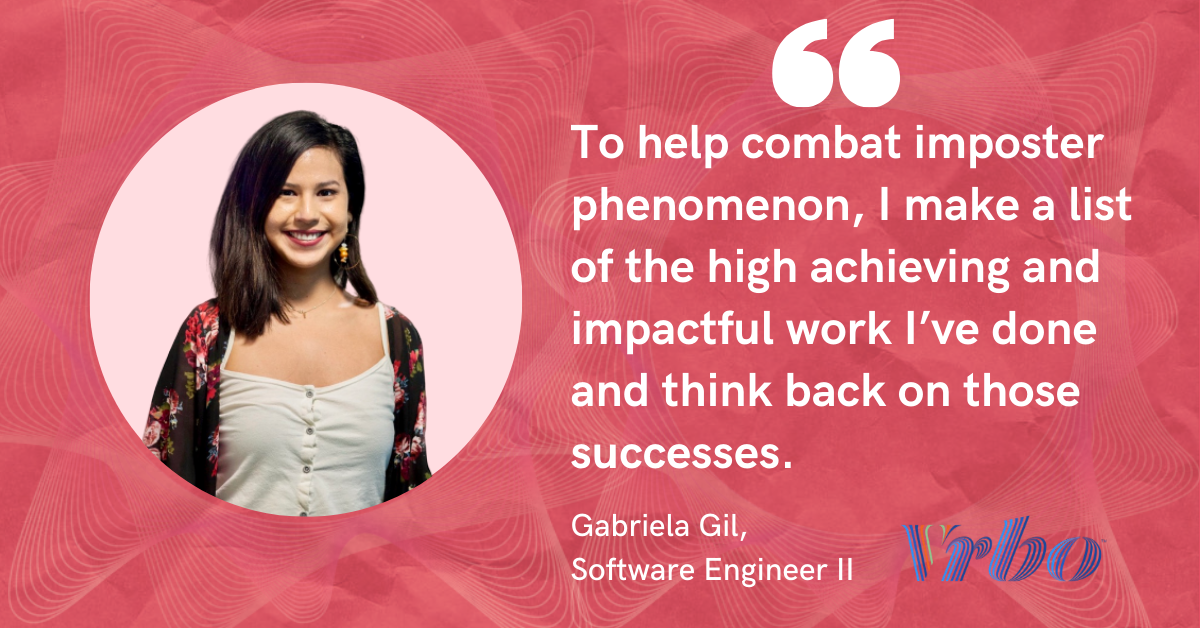 Vrbo
How Gabriela Gil Became a Software Engineer at Vrbo
Working for a travel company like Vrbo is an opportunity many of us daydream about, but for Gabriela Gil it's her reality.

Almost two years ago, Gabriela stepped out of her comfort zone and attended a PowerToFly networking event with Vrbo - an event that included Vrbo's president, members of its executive team, and the CEO of Expedia Group, Vrbo's parent company.
A few months later, Gabriela landed a role at Vrbo as a Software Engineer II, where she enjoys travel perks, wellness and fitness reimbursements, 401k matching, stock options, and up to 20 weeks maternity/paternity leave.
Read on to learn more about Gabriela, her experience with PowerToFly, Vrbo's process, and their approach to Diversity & Inclusion.
After you got the invitation to attend the event with Vrbo, what made you decide to go?
I wanted to network with Vrbo employees to learn more about the work they did and get a feel for the culture. I was also interested in meeting women in tech and hearing their stories about how they got to where they are today.
What were you most surprised to learn about Vrbo at the event?
Each year, Vrbo hosts culture week, where they have special guests, courses, and fun events dedicated to diversity and inclusion. I was amazed at how data-driven the company is and how they have a continuous mentality to build, test, and release software faster and more efficiently.
Why do you think diversity and inclusion in the workplace is important?
It leads to better decision making thanks to the different perspectives brought to the problem. Different cultures in the workplace help our customers from all over the world receive the right product for them.
How does Vrbo support a diverse and inclusive workplace?

They encourage collaboration in different ways, such as hackathons, open-source contributions, and hiring people from different backgrounds. They invest in resource groups and provide support for tech meetups or conferences where a group brings what they've learned back to the company.
What was the interview process at Vrbo like for you?
As a software engineer, I had to review my algorithm and coding problem-solving skills. Initially, there was a phone screen with Javascript conception questions, then I was invited to the office for four back to back whiteboarding interviews. One week later, I was selected for hire as an engineer!
What is the work environment like at Vrbo?
Vrbo values collaboration and knowledge sharing between teams. They also value flexibility, flexible innovation time, and the opportunity to work on something different that you're passionate about every other Friday.
Any advice for women and non-binary people looking to elevate their careers in a male-dominated industry?
You and your opinions matter. Connect with other women and do not be afraid to ask for mentorship and express your thoughts and feelings. If you experience imposter phenomenon, remember that you can have those thoughts and still perform well. To help build my confidence I make a list of the high achieving and impactful work I've done and think back on the successes that led me to my current position.

And finally, what's something cool about Vrbo that most people don't know?
The friendly people at Vrbo love to develop and solve problems, while learning more about who you are as a person. There are social slack channels, such as "practica platiqua" where people from different backgrounds come together to learn Spanish and various Latin cultures. Vrbo also hosts big parties every quarter where they bring fun bands and provide food and drinks!
READ MORE AND DISCUSS
Show less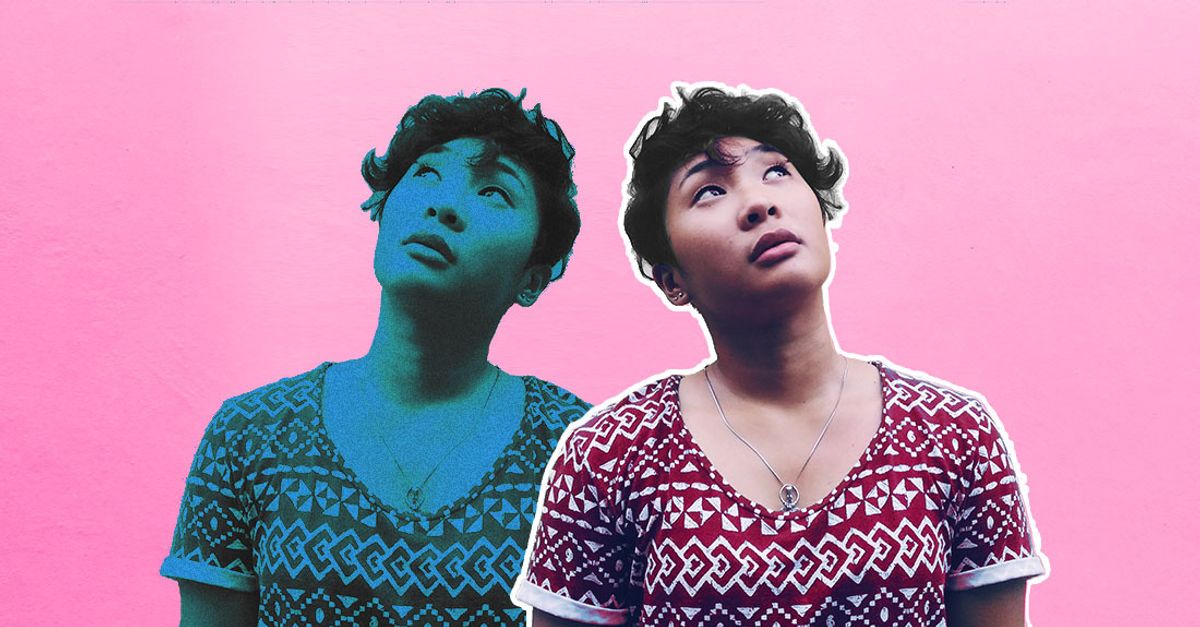 Career Growth and Advice
What is imposter syndrome, and how can you overcome it?
On paper, it looks like I have it together and am living a successful life. I have completed three degrees, done multiple internships, held high level leadership roles, undertaken several volunteer roles, and I'm currently in a position where my title has the word "Executive" in it.

Yet my imposter syndrome will rear its ugly head and tell me that I'm not remotely near the definition of successful. Even as I write this article my mind keeps questioning if I'm the right person to be talking about imposter syndrome amongst recent graduates in the workforce.
Transitioning to the corporate world is hard enough without the added stress of constantly wondering whether you're good enough. Even after advancing through a rigorous application and interview process, you're left questioning whether they really meant to hire you.
As a recent graduate in the workforce, I've dealt with this self-doubt all too frequently.
So, imposter syndrome, what is it?
Imposter syndrome makes you feel like you don't deserve your success or position, and that everything you've achieved is because of luck.
You tell yourself you were lucky to be chosen for the job, despite having the experience and knowledge they were looking for. You're simply waiting for your luck to run out, and for the moment when you'll be exposed as a fraud.
Sadly, this feeling of uncertainty and self-doubt is not unique to me. According to a review article published in the International Journal of Behavioral Science, an estimated 70% of young people experience imposter syndrome at some point in their lives. While imposter syndrome can be experienced by anyone, in the past few years it's been discussed as a millennial issue, blamed on "ambition addiction" and the overuse of social media - the comparison of glossy highlight reels on Instagram catching up to us.
Imposter syndrome can manifest itself in many different ways. It can be editing and editing a report until it's absolutely perfect, or not applying for a job because there's one requirement you don't meet – even if you meet the other 90%. It can manifest itself as over-planning or procrastinating until you've stressed your way through a whole tub of Halo Top ice cream.
It's debilitating anxiety that is shouting at you, pleading you to give up and go to bed because you have no bloody idea what you're doing. Who are you to be doing this job when there are other people with actual degrees and expertise in this topic? They know what they're doing but you're just a fake.
In their book We: The Uplifting Manual For Women Seeking Happiness, actress Gillian Anderson and journalist Jennifer Nadel liken this critical inner voice to an "internal propaganda machine generating feelings of fear and inadequacy so that even when things are going well, the machine is at work warning us that it will never last. It's what we believe about a situation, rather than the truth, that influences our responses."
It's not just everyday people who experience imposter syndrome. Emma Watson, Serena Williams, and Alexa Chung are women who I view as role models and are at the absolute top of their game, yet they've all confessed to doubting their abilities or feeling out of their depth.
How do I overcome my imposter syndrome?
Overcoming your imposter syndrome is a journey only you can take with yourself.
When I mentioned my experience of imposter syndrome to a friend, she told me not to self-diagnose and put labels on myself, but I had to respectfully disagree. Once I was able to acknowledge the patterns and indications of imposter syndrome in my thoughts, it became easier for me to change the way I spoke to myself.
Every time I found myself thinking that I was out of my depth, I would bring the thoughts back to what I did know. I knew that I was hired for a reason. Out of 48 people who applied for the job (I checked), I was offered the role because they saw potential in me from a half an hour interview. If they saw my skills and talent, then why couldn't I?
Learning to befriend my inner imposter will be a long journey, but it has to start with acknowledging and understanding why I feel this way. It has been, and will be, reminding myself that this is my first full-time job and that I am still learning.
I'm constantly repeating to myself that no one, not even Beyoncé, has it all together. We're always learning in this wonderful thing we call life. I'm finding there is value in my voice – no matter how small or inexperienced I deem it. I'll take a look at my resume and tell myself that I am successful in my own right, without comparing myself to individuals I deem more successful.
Success is not a definite scale we can measure our lives on.
Plus, last night I received a message from the director and founder of our company saying that he appreciates my hard work and likes the content that I'm producing. While external validation isn't the be all and end all, it's confirming what I've been telling myself – I've got this.
READ MORE AND DISCUSS
Show less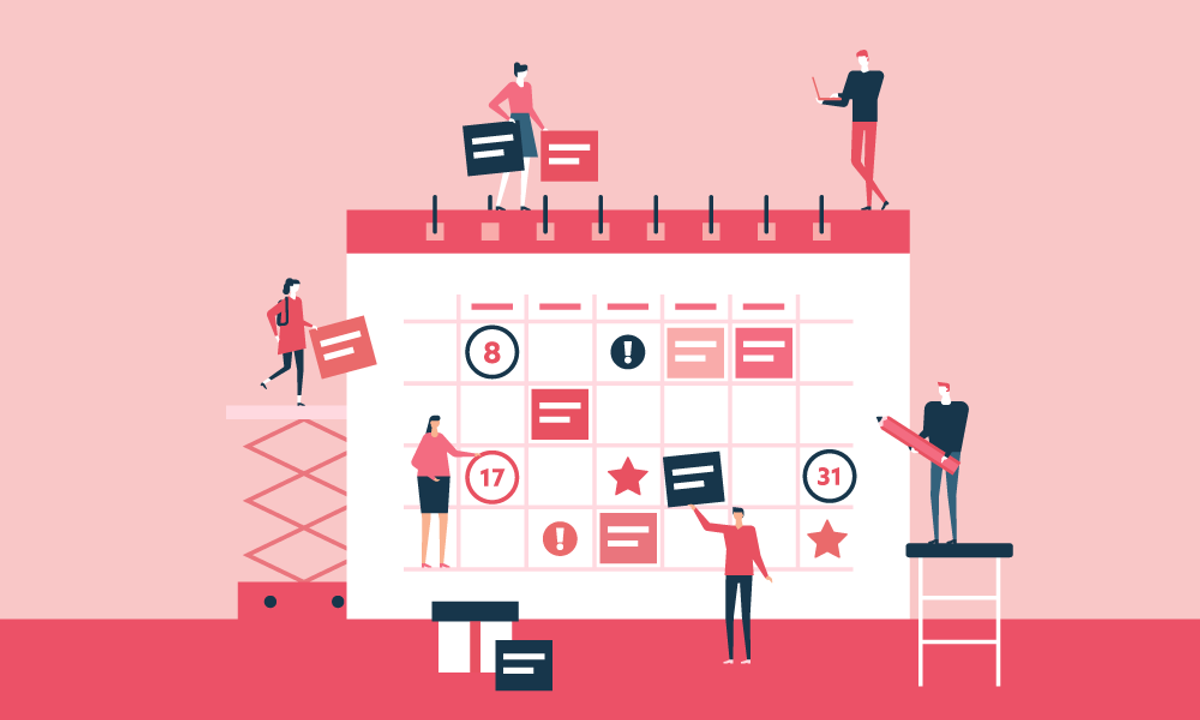 Career Growth and Advice
The Good News, The Bad News, & How to Make It Happen
When people hear event planner, they tend to dream up an image of glamour and glitz, fabulous outfits and parties, getting paid to schmooze with VIPs, and drinking lots of wine.

Or they think of The Wedding Planner - falling in love with your clients and running around with a clipboard...while drinking lots of wine.
If you're considering event management careers, I have good and bad news for you. An event management career is hard work. It's research, budgeting, long hours, tight deadlines, dealing with frustrating clients, following up, then following up some more, and then realizing you need to follow up again.
An event management career is very early mornings and late, late nights. It's being over-caffeinated on event day and dying to go to bed by 10pm, but having to stay up to complete a post-event report.
The good news is, it's also like The Wedding Planner – minus falling in love (unless you're one of the lucky ones). You'll have your moment to dress up and let your bun down. You'll work with companies and individuals that you can name drop during your Tinder date. You'll receive free products and a mountain of samples to try.
You'll sit down after your event has ended, take a deep breath, and feel a gigantic sense of accomplishment because after months of creating the world's biggest bags under your eyes – you did it. You organized a successful event. Then the praise and compliments will flood your inbox from attendees and suppliers and suddenly, you forget the nights spent stress eating brownies and you're itching to get started on your next event.
Oh, and you'll definitely drink lots of wine.
But before we get there, let's take a step back.
What exactly is event management?
While other jobs don't have clear definitions, this one definitely does and according to Cambridge Dictionary, event management is "the job of planning and managing large events".
There's a saying that event managers are jacks of all trades but masters of none. That's because we're great at looking at the big picture and grand ideas. We know enough about AV to know that we want the experts to install our rigging and lighting. We plan and we manage events, but we're also planning and managing people for our events.
So, how do you know if a career in event management is for you?
1. You're a people person
If you love meeting new people, then you will thrive in this career. Event management is all about people and you will constantly be working with others from your event team, to vendors and attendees.
If you don't love people, you can always grow your skillset. Start by grabbing a copy of timeless classic and best-seller, How to Win Friends and Influence People.
2. You're very organized
There are countless details involved with every level of event management, so organization is a key skill to have. With strict deadlines and so many little details, it takes extreme organization to bring together a successful event. If you keep a meticulous diary (I'm looking at the Virgos) and can keep to a timeline, then you're on your way.
3. …but you're also flexible
You can plan to your heart's content, but something will always go wrong. You need to be quick on your feet and resourceful to solve the problem. You should be able to work under pressure and get the job done – there's always time to cry about it after.
4. You're a creative human being
Whether you work as a freelancer or with a corporation, creative ideas are golden. In this industry you need to focus on experiences that will wow your audience. All you need to do is pair your creative ideas with the logistical capability to execute them, and you've got an award-winning event.
5. You're full of passion and energy
As previously mentioned, a career in event management is hard work. You need to be passionate about your event and your job to get through all of the rough patches you'll experience.
And how do you even begin to get into the event management world?
The easiest way is to volunteer. There is a whole world of companies and events that will happily take you on as a volunteer. You can volunteer for one-off events doing simple jobs such as customer service, or take on bigger roles where you volunteer for a not-for-profit.
I volunteered for an event where I ended up meeting Rachel Zoe. On another occasion, I volunteered for a charity event hosted by a well-known and respected organization, and afterwards I was offered an internship.n. I raised my hand to volunteer as an event coordinator with a non-profit, ran a small but mighty fundraiser, and as a result, I've developed relationships with big household name brands. Volunteering works.
Alternatively, if you love structured learning and coursework makes you feel more comfortable, you can complete a course in event management. I decided to study an event management course halfway through my degree and I absolutely loved it. It was a hell of a year to get through, but at the end of it, I had a technical skill set to back up my experience. Plus, I made some great friends along the way.
The important takeaway is that you don't need the qualification to become an event manager, but you do need the experience. If you type "event volunteer" into Google, there will be pages and pages of opportunities, so grab one. Say yes to as many as you can, work hard while you're there and soon you'll have your own event network to rely on.
Then before you know it, your first event will be over, your event management career will be on the rise...and you'll find yourself drinking lots of wine.
READ MORE AND DISCUSS
Show less
Loading...