GET EMAIL UPDATES FROM POWERTOFLY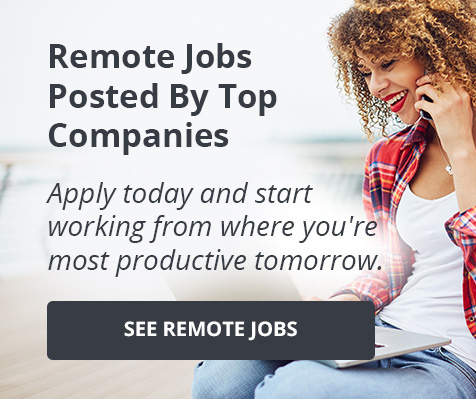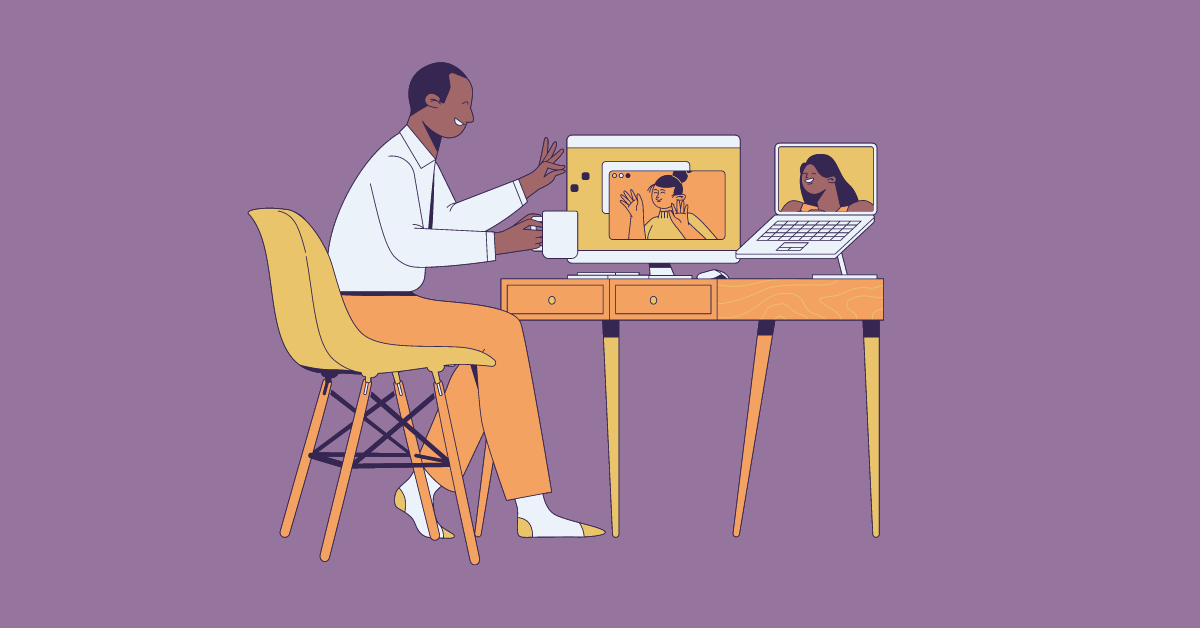 Upskilling and Development
As a result of the COVID-19 pandemic, millions of workers have turned to remote work. Before the pandemic in 2019, 22% of employers offered at least some remote work. Now in 2022, that percentage nearly doubled to 40%. The shift to remote work has become beneficial for me and many of my friends who are recent college grads starting their careers. It's allowed us to dictate our own time and save money from commuting, spend more time with loved ones at home, and have the flexibility to travel and build connections from anywhere. Remote working has also changed how people network for jobs. We have more options now.

Since remote networking is so new, it can be challenging to understand how to do it effectively. Read on to learn my top tips for networking for a remote job.
1. Connect with your high school or college.
The schools you went to want to see you succeed! Connect with old professors, classmates, or alumni on social platforms like PowerToFly or LinkedIn. You can find connections through sports teams, clubs, or topics of interest that will help you build stronger relationships. Don't be afraid to ask them for advice, mentorship, or even introductions.
2. Join a class!
Have you ever had a hobby that you never had the chance to pursue? Coding? Running? Painting? It's never too late to learn something new. Plus, spending time doing what you love will introduce you to other people who love the same thing. Not only will this help expand your social circle, it can also help your career! Once you feel comfortable, talk to your classmates about your work, and ask them about theirs. The perk of classes like these is that you will build relationships with people from all different career backgrounds which will help you determine your career path, especially if you are looking for a mid-career pivot.
3. Register for the Early Career Summit.
My friends and I are very excited to join PowerToFly's Early Career Summit this fall to meet the inspiring founders and CEOs of incredibly impactful companies. This is a great opportunity to get useful tips and learn about different perspectives, professions, and topics that you may be interested in.
4. Attend a virtual job fair and connect with leaders who inspire you.
Job fairs are great for meeting people who can be helpful because everyone attending is there to network! Job fairs at PowerToFly are a great place to meet hiring managers and recruiters from our sponsoring companies. If you come prepared with a resume it is an opportunity to make a great first impression with a company. After the virtual job fair, remember to connect with the people who stuck out to you and introduce yourself on PowerToFly or LinkedIn. Make sure to tell the recruiter who you are, and highlight what stood out to you about their talk.
5. Offer to help.
People really value your help (when it's needed). If you know someone in your network looking to hire a web designer and you know a great place to find one, don't be afraid to make the connection! If you see a job opening that would be great for someone in your network, let them know! Helping people in this way will help build your trust and credibility.
Remote networking has its differences from in-person networking, but it has never been easier to have access to social platforms that can help create connections. It will take some creativity and hard work, but once you have the appropriate mindset the options are endless.
READ MORE AND DISCUSS
Show less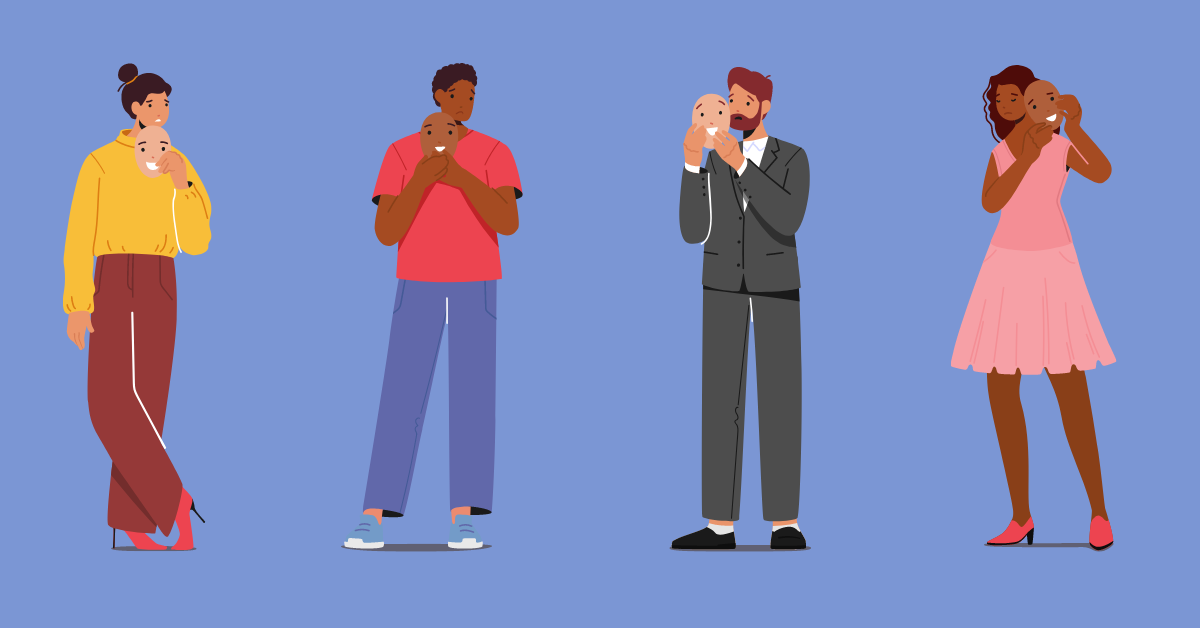 Career Growth and Advice
If you are experiencing Imposter Syndrome around career growth, come join us for our Early Career Summit to learn how to combat it, network with empowering leaders, and take advantage of job opportunities.
In high school, I was eager to challenge myself and take high-level computer science courses. As a Latina, I didn't know many other people of color taking computer science courses and I was very much attuned to it. The students of color that I did know had struggled with those classes in prior years and had dropped down to a lower level or simply dropped computer science for good. These were hardworking, persistent, and thoughtful kids, so before I experienced the high school environment myself I couldn't understand why they were quitting. I was determined to break the vicious cycle of historically marginalized students falling back to lower levels. I felt responsible for showing my school that underrepresented students can thrive in advanced courses.
But the prevailing force in my computer science class was too strong. I felt out of place. I stopped raising my hand to ask questions, and the hours I spent studying felt squandered when I became paralyzed by self-doubt during exams. These behaviors began to spread beyond computer science into other classes where I began to feel completely incompetent. I constantly wondered what would happen if people found out I was not as smart as the rest of my classmates.
My internal battles continued throughout high school until the pandemic hit partway through my third year and my school switched to online classes. Classes were often canceled, and when they weren't, the work was not as demanding, which meant I finally had time to reflect and explore. I read books on psychology and self-help. Doing research on the mind and hearing others' stories, I came to understand that I was struggling with Imposter Syndrome — a syndrome most common among women, minorities, and high achievers that causes people to doubt their abilities. It was time to address it.
I spent all summer practicing two key techniques that I learned from this research that would allow me to preserve confidence in my ability.
My first technique was meditation. I set aside ten minutes each morning to slow down and practice focusing. Months later, I would realize that this focus muscle I had strengthened actually helped me block out negative thoughts during class. It also helped me keep my cool when, in college, I was struck with snarky comments like, "Computer science? You don't look like a computer scientist."
The second technique was surrounding myself with a supportive crowd. I worked with a teacher to create a club for girls who have a passion for tech. Working with these other girls transformed my initial ideas about computer science. In the evenings when the club met, the classroom turned into a breeding ground for creativity, where girls felt like their ideas could make a difference. Here, empathy played as big a role as algorithms — producing more varied approaches and more meaningful outcomes.
The "bumpiness" of my first three years of high school transformed me; looking back, it was critical for my growth. Though I still struggle with Imposter Syndrome at times, I have found ways to manage it so it doesn't take over my life. If you are experiencing Imposter Syndrome around career growth, come join us for our Early Career Summit to learn how to combat it, network with empowering leaders, and take advantage of job opportunities.
READ MORE AND DISCUSS
Show less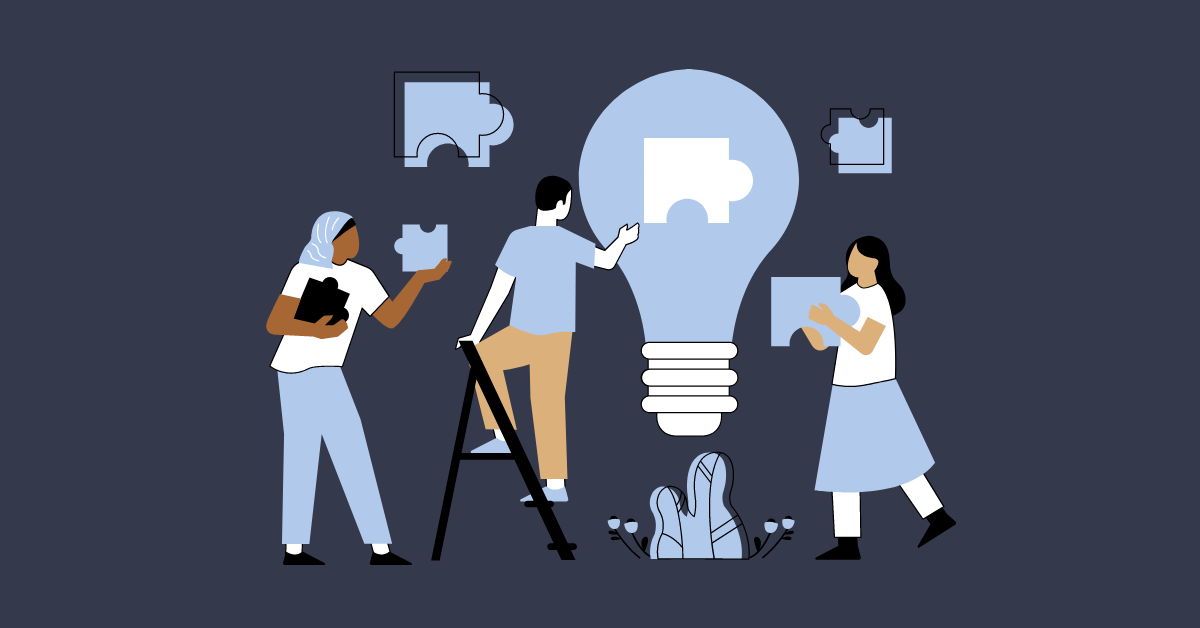 Landing a New Job
It's almost become cliche by this point — you need a job to get experience, but you can't get a job without experience. I discovered that first-hand myself this year as I was wrapping up my freshman year of college. I struggled to find an internship because of my limited coursework and experience in my fields of interest — computer science.
Even though I successfully leveraged my transferable skills such as leadership and problem solving to land a marketing internship at PowerToFly this summer, not all of my friends have been so lucky.
My friend Annabel French also just finished her freshman year of college, and was having difficulty figuring out how to get an internship with no experience.
Annabel has been interested in engineering ever since she started spending time in her father's office as a kid. She would watch his colleagues go back and forth as they designed models of wheelchairs that could be used in cities. Often, she felt an urge to interrupt and express her opinion. She loved the problem-solving process of her father's job as an engineer.
She wanted to get an internship in engineering this summer, but didn't think she was qualified because she has, in her words, "no relevant experience." To earn money growing up, Annabel raked neighbors' leaves in the fall, shoveled snow in the winter, and mowed lawns in the spring. She also spent time working at a restaurant. These jobs taught her a lot about responsibility, teamwork, and communication, but she's convinced they won't help her achieve her goal of trying out engineering. Not so fast, Annabel.
So how can she get an internship with no experience?
Read on for five key steps that Annabel – and you! – can follow to land your dream internship with no experience.
Key One: Think about what interests you.
Annabel has always loved her logic classes, so she wants to find an internship that exercises the same parts of her brain. Even though she hasn't completed the coursework needed to become an engineer, she can still apply for jobs that are focused on problem solving, such as a worker at an IT help desk, events planner, or operations assistant.
To identify what internships might interest you, consider the following:
Which classes do you like most at school?
What would you like to learn more about?
What are things you can't stand?
What companies intrigue you?
Exercise: You can set a timer for 2 minutes and make a T chart with companies you would and wouldn't like to work for. Categorize each company you think of on one side of the chart or the other. Afterwards, review the chart. What do the companies you would like to work for have in common? What about those you wouldn't?
Key Two: Build a strong resume.
Identifying and amplifying transferable skills is an essential part of getting an internship with no experience. Annabel worked as a hostess at a restaurant, so on her resume she chose to highlight her leadership skills that would be beneficial as an engineer.
Consider this if you have ever worked as a:
"Successfully arranged private parties to give members exceptional experiences"
"Designed creative games for the children to have fun while learning"
Exercise: Both these examples follow the APR (Action, Project, Result)
Action: Arranged
Project: Private Parties
Result: to give members exceptional experiences
Think of a list of relevant action words and give the APR solution a try!
Key Three: Network!
Annabel told EVERYONE she knew that she was looking for work. She spoke to her neighbors from the dog park, told her parents' friends, and mentioned it to professors and classmates. In addition to that, asking to shadow people is a great way to understand what it's like to work in a certain field, and most people are more than happy to talk about their work. Annabel could, for instance, ask her dad's colleagues if she can work alongside them for a day.
To recap, here are three effective ways to network:
Tell teachers, friends, your parents' friends, your neighbors, etc., that you're looking for work
Post on LinkedIn
Ask to shadow
Exercise: Create and practice a 30-second elevator pitch that you would say to other people to help them understand who you are, what you like doing, how you do it, and how the results of your work make you unique. Don't undersell yourself!
Key Four: Apply.
After networking, Annabel heard about a job in a furniture showroom from a family member and decided to apply. Though the application said "Cover Letter Optional," she decided to write one to elaborate on the skills highlighted on her resume and demonstrate why she would be a great addition to their team. This also gave her a leg up from the other applicants who did not write one.
Key Five: Practice for the interview.
Once Annabel got an offer for an interview, she prepared by practicing questions with her friends. While answering questions, it is important to use specifics and provide interviewers with detailed situations that you dealt with. You can use the STAR method to assist you with this. Remember that though you are new to the workforce, employers wouldn't have invited you to the interview if they didn't think you could potentially be good for the job. That said, be confident!
After the interview, always remember to send a thank you note, and you can even highlight specific parts of the conversation that stuck with you.
Though Annabel had no experience in the workforce, going through the five steps for how to get an internship with no experience helped her get one at the furniture showroom. If you are still struggling with how to get an internship with no experience, you can explore great resources that PowerToFly offers, like the Early Career Connections September Summit or a Virtual Job Fair.
READ MORE AND DISCUSS
Show less
Loading...