GET EMAIL UPDATES FROM POWERTOFLY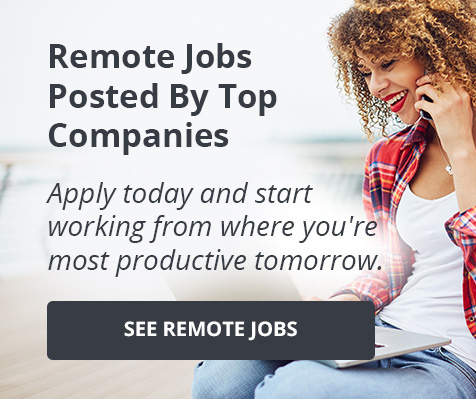 GET EMAIL UPDATES FROM POWERTOFLY
Diversity Reboot Newsletter
But how do you celebrate Indigenous Peoples' Day?
The movement towards celebrating Indigenous Peoples' Day and away from celebrating Columbus Day is one we can all learn from. Through the hard work of Native activists, our nation has started to critically examine the myths of its founding. By acknowledging the discrimination and violence faced by Native tribes and honoring their culture and stewardship of the land, we can start to better reconcile our past with our future.
To do any of that, we need to learn to listen.
To listen to people of color, including Indigenous people and Black people, when they are sharing their stories.
To listen to people who have different life experiences than we do, and to understand that we may see things from different points of a view as a result.
To listen to our employees, our coworkers, and our peers and create work environments where everyone feels empowered and accepted to show up as their full selves.
An HBR study found that the majority of people think that they're good listeners when in reality, they're stopping at surface-level listening (listening to answer vs. listening to understand).
We're going to talk more about the importance of listening and being comfortable examining differences in this month's invite-only Executive Forum on October 16th. If there's someone at your company you'd like to nominate (including yourself!) to participate in this or future Forums, respond to this email and let us know.
All best,
Katharine and Milena
Co-Founders, PowerToFly
----
5 Ways to Honor Indigenous People at Work
How are you showing up for your Native employees and creating a workplace where all people feel included? Start with these five suggestions.
1. Use land acknowledgement statements. Our content marketing manager is pressing "send" on this newsletter on the ancestral lands of the Paskestikweya people. Whose land is your company on? Land acknowledgement statements, which are a part of nearly every public event in countries like New Zealand and Canada, are taking hold in the U.S. as well. They serve to offer recognition to Native communities, remind us of the long history (and present) of colonization, and pay respect to the space, among other goals. Consider starting your meetings with such a statement.
2. Read books written about and by Native Americans in your book club. Did you start a DEI-themed reading club to discuss books like How to Be An Antiracist this summer? Keep that energy going and include books featuring other underrepresented groups. Keep in mind that while reading stories of oppression and discrimination is vital, Black and Indigenous people have also written beautiful stories about life in general. Add a few novels to your reading list.
3. Work with Native-owned supplies and vendors. On a macro scale, consider the backgrounds of the different vendors you funnel business to and work to make them as representative of your community as possible. On a micro scale, support Native-owned small businesses on your own, too.
4. Donate to groups working for Indigenous rights. Whether your company is most aligned with goals to protect the earth, supporting women, or encouraging storytelling and education, there are plenty of Indigenous-led activist groups and nonprofits worthy of your corporate dollars.
5. Make Indigenous Peoples' Day a company holiday. Only 14 states and the District of Columbia officially celebrated Indigenous Peoples' Day. Consider making it a company holiday if it isn't already, or providing flex PTO and encouraging people to use it to honor the day.
READ MORE AND DISCUSS
Show less
Work From Home
*Resources Updated Regularly*
We wanted to let you know what we're doing here at PowerToFly to help you get through this period of uncertainty, as we navigate the significant impacts of COVID-19.
We're extremely grateful that we're set up to run remotely and are working safely from homes across the globe. And while we believe firmly in the benefits of remote work, we also know that 1) it is a privilege to have the option to do so and 2) that working remotely is not without its challenges.

That's why our remote team is here to provide a myriad of virtual connections and a sense of community. We're also laser-focused on ensuring that hiring opportunities remain high over the next few months. In fact, remote roles have doubled on our site since last week. You can see all of the current opportunities here.

Whether you're a seasoned remote worker, have been asked to work remotely for the first time, or are looking for a work-from-home job, we've get several resources to support you. You can use PowerToFly to:
We've flagged some of our most popular resources, as well as upcoming events, below.
For Remote-Job Seekers
Once you're feeling ready, apply to these roles!
For Those Currently Working Remotely
Join Us for (Free!) Virtual Networking & Coworking Events
View all upcoming events here. Or sign up for our upcoming April chats below:
----
Looking for a resource you don't see here or have a question about remote work? Let us know in the comments!
READ MORE AND DISCUSS
Show less
Loading...