Soco Cinconegui
Soco is a writer, translator, and game designer from Buenos Aires, Argentina. She loves games, crafts, books, and intersectional feminism, and works as a technical writer. You can follow her on twitter: @SocoCinconegui
GET EMAIL UPDATES FROM POWERTOFLY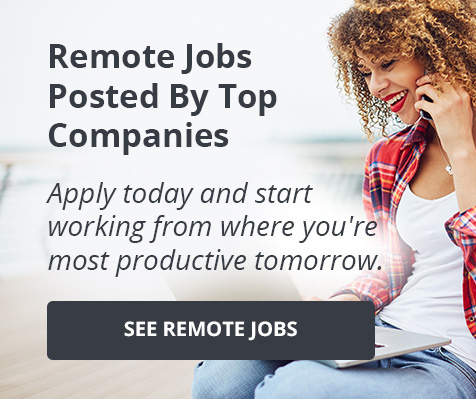 GET EMAIL UPDATES FROM POWERTOFLY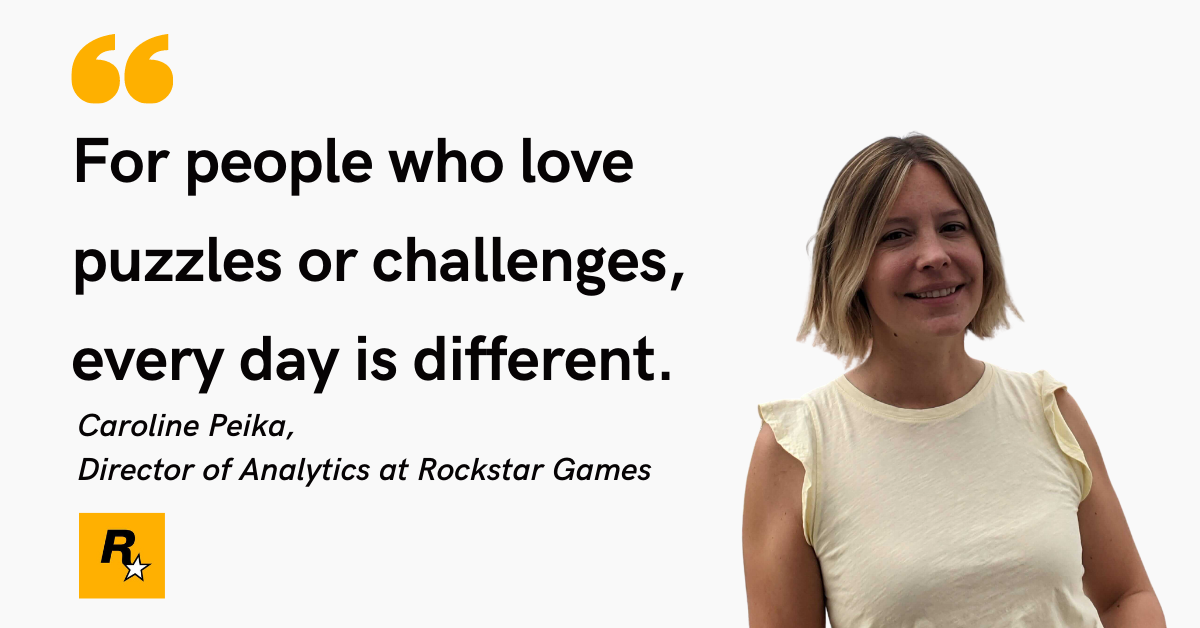 Rockstar Games
Caroline Peika has loved puzzles—and mystery novels—for just about as long as she can remember. Both are extensions of the same core interest: problem solving.
It's this interest that led to her studying math and computer science in college, and ultimately, to her current role as Director of Analytics at Rockstar Games, solving data mysteries on the front line of AAA game development.
"It's the same kind of mindset. I'm trying to figure out something with whatever clues or information that I have," she says.
We sat down with Caroline to learn more about her path into analytics, and to hear her advice for those considering analytics as a point of entry to the gaming industry. Read on to hear how she got her start in gaming, the ways analytics in gaming is unique compared to analytics in other industries, and the difference between data analysts, data scientists, and data engineers.
A Career in Data: Caroline's Path into the Gaming Industry
After studying math and computer science in college, Caroline was approached by a business school to join their all-new business intelligence program, which combined math, programming, and business. Caroline was smitten: "I fell in love, I had to do it. And from then on, it's been my career."
Living in Montreal at the time, a hot-bed for the gaming industry, Caroline knew lots of people working in games—and she's a pretty big fan of video games herself, enjoying everything from Grand Theft Auto (GTA) to the Lego video games that her toddler son enjoys.
"I had a lot of insight on how fun the industry could be and how every day was a new experience. So I knew I wanted to be there—it was just a matter of how to do it."
A role in data forensics at Deloitte gave her her first taste of the video game industry. As a manager, she approached game companies to propose projects, such as health monitoring and anomaly monitoring, which they could use to detect, correct, and prevent errors in their games. That experience helped her land a full-time role at Ubisoft before she moved to San Diego for her current position at Rockstar Games, where she's worked for the past six years. (For those of us who are also into games, Rockstar needs no introduction. For everyone else, Rockstar are the creators of a string of hit video games including the Grand Theft Auto and Red Dead Redemption series, both pop-culture hallmarks, with iterations spanning decades.)
So far, the experience has surpassed her expectations. Working at Rockstar, Caroline says, is all about collaboration. "Everybody wants to help. Everybody wants to hear what you're working on—and why—and how they can help. It's so easy to connect with coworkers and have conversations that fuel your own work."
Emphasizing Innovation: Realizing Her Vision at Rockstar
Caroline not only got to realize her own dream of working in gaming by joining the Rockstar team, but her vision for a robust, optimized analytics department as well.
When she started at Rockstar, Caroline was eager to invest in improved tools and infrastructure for the data analytics team so that they would be able to answer business questions more quickly.
"When I joined the company, there was a lot of opportunity for us to build and develop analytics as a team, and Rockstar empowered me to help make that happen—there were no roadblocks or micromanagement."
Caroline sees this emphasis on continual improvement as the backbone of Rockstar's culture: "It's all about innovation. How can we be better? How can we leverage new technologies?"
Understanding the Impact of Data Analytics in Gaming
Part of the reason this investment in architecture and infrastructure was so important to Caroline was because she knew that without it, her team wouldn't be able to answer stakeholders' many questions quickly enough… and when you work in a department that touches every aspect of the business like analytics does, efficiency is essential. But whether the team is helping optimize internal operations or providing insights on how players are interacting with a particular game, the goal is always the same: leveraging data to solve problems (or puzzles, as Caroline sees them).
"For people who love puzzles or challenges, every day is different. That's something that other industries may have, but it's the name of the game in the gaming industry. You get to experience this great balance of fighting fires in real-time with live ops, while also planning ahead and looking forward to new games and releases."
Roles in Data Analytics: Analysts, Scientists, and Engineers
As you might expect, the far-reaching applications and impact of data analytics on gaming means that analytics teams also tend to have a variety of members on staff, each with unique focuses and expertise.
Caroline was kind enough to break down the three main roles on Rockstar's data analytics team and the skill set required of each one:
Data Analyst
Data analysts are the closest to the data. They're responsible for designing the data and making sure it's usable. They work closely with stakeholders to make sure they understand how the data is going to be used and the requirements for the end product before creating the final output, be it a report or a deep dive analysis on a specific topic.
What does it take?
A basic understanding of statistics
Good visualization skills and problem-solving skills
A quantitative background, in fields like business, marketing, or economics
Data Scientist
Data scientists push those analyses a bit further. With a toolkit a bit bigger than the analysts', they are able to answer questions and, most importantly, build solutions. They use advanced analytics and machine learning to create clusterings, predictions, models, and optimizations.
As Caroline says, "It's not just answering a question that can be used in decision-making, it's actually creating a product for a team and making sure it can be used and it keeps updating correctly."
What does it take?
A strong technical background, in a field like computer science or statistics
A good grasp on business
Data Engineering
Data engineers are the ones who bring the product built by data scientists into the production line. They are the owners of the final production pipeline--and the ones that will get called to fix it if it breaks.
What does it take?
A background in software engineering or data engineering
Fluency in programming languages
The ability to adapt and switch to different technologies as needed
Across these profiles, every member of Caroline's team is focused on something specific, related to the stakeholder they are working with. Some tasks may be aligned with the skills of a data analyst, while others require the attention of a data scientist.
Breaking Into Data Analysis: How to Be More Than a Number
Whether you're starting out as a junior analyst, or looking to pivot into game analytics, Caroline shared her recommendations for people starting out in the field and, most importantly, what she expects from someone who wants to join her team:
Understand Game Analytics: "Do your personal research of what this is all about. You really need to understand what you're getting into, which is a very varied and fast-paced environment."
Know how to apply your knowledge: "If you're just starting out and you have the tech skills, what you're missing is an understanding of how to use them in actual business environments. Do your research and read books on the different ways businesses leverage analytics. Make sure that you're not only good at analyzing data, but telling a story with it that will be meaningful in a business setting."
Show your hand: In the interview, don't be afraid to mention what you've done in the field and what you enjoy the most. "We want to hear your selling points. We love to hear about what you like to do and what you're comfortable doing, because we can always think of a place on the team where we can leverage that."
Ace the test: Portfolios aren't expected. Instead, Caroline sends out a task—an open-book test: "That's your way to shine," she says. "This is where you can show what you bring to the table. We're not expecting perfect answers. We just want to see how you work, how you think, how you're creative."
Interested in solving puzzles with Caroline and the rest of Rockstar's data analytics teams? Check out their open roles here.
READ MORE AND DISCUSS
Show less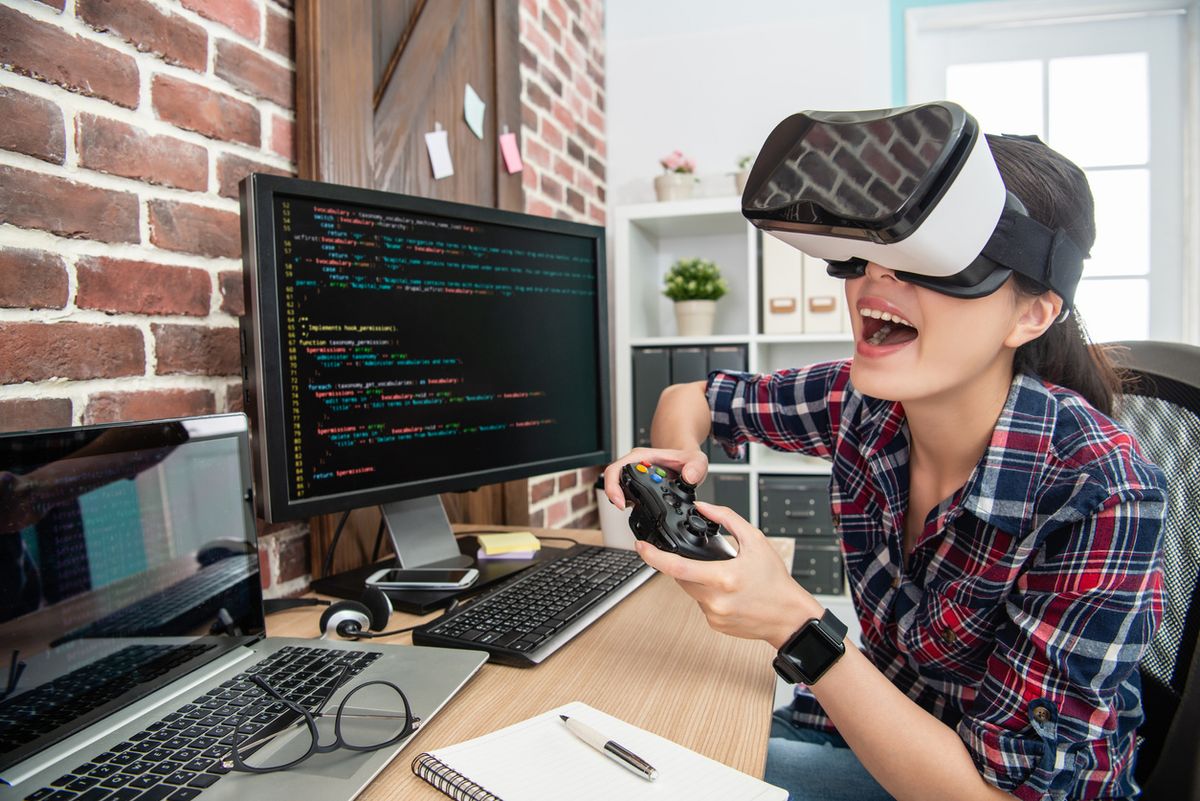 Career Growth and Advice
Computer Scientist & Video Game Entrepreneur Ursula Wolz Shares Tips for Women Game Developers
A few weeks ago, we kicked off a new chat-and-learn series: Debunking the Myths of Code, led by Ursula Wolz, a video game entrepreneur and academic with over 40 years of experience.
In the first part of this series, Ursula tackled the myths and misconceptions that abound around the topics of coding video games, the video game industry, and the roles of women game developers.

Ursula delves into the myths and truths of coding video games, and shares advice for women game developers and those aspiring to make their way into the industry.
1. Who can make games
Everyone can make games. AAA companies usually employ hundreds of people in productions that take several years to complete, but there's indie developers of all sizes. You can even make a game all by yourself, and be hugely successful.
Ursula broke her advice down for us by categories in handy if-then statements:
As Ursule explains, getting coding skills is a sound investment: "For every person with solid coding skills, there are 10 jobs out there, and that's just the game industry."
2. Coding Skills
So if you're interested in coding video games, where should you start? And which language should you focus on? Ursula recommends the following:
3. Programming Languages
So if you know you want to get into game development, which coding language should you focus on?
Each language has its particular uses, so you should choose based on what you're most interested in.
Ultimately, what you want to have is flexibility in your skills, not just one thing that you're locked into.
Ursula's verdict, though, goes to Java: "The safest place to start is with Java simply because it'll give you the foundations of coding."
4. Your Portfolio
To break into the industry, you need a portfolio. You really need to show future employers what you have done; it's not the same to say that you've mastered a set of skills as it is to show how you've put them into practice. If you say "I have been doing Java for five years," but you have no code to show, people are going to look at you funny. Portfolio development is absolutely critical!
5. Game Engines
To make your first few video games, a good place to start is to explore the free game engines that are out there like Unity or GameMaker. Even though academic programmers may frown upon GameMaker for not being a "real" game engine, there are still people making commercial 2D games on it, so it might be worth a shot.
6. The Challenges Women Often Face
Even though there are more women game developers every day, representation is still a big problem. There's not enough women at the higher levels of decision making within the game industry, which results in games--and work environments--that are sometimes not respectful towards women.
Creating women-oriented games would require women game developers, writers, and artists to be present, advocating for roles for women that aren't mere objects, roles that are respectful and interesting, and that speak to the things that women are interested in.
If you found this recap useful, don't miss out on the full video of the chat! There were many more topics covered, and Ursula goes through them expertly and inspiringly.
READ MORE AND DISCUSS
Show less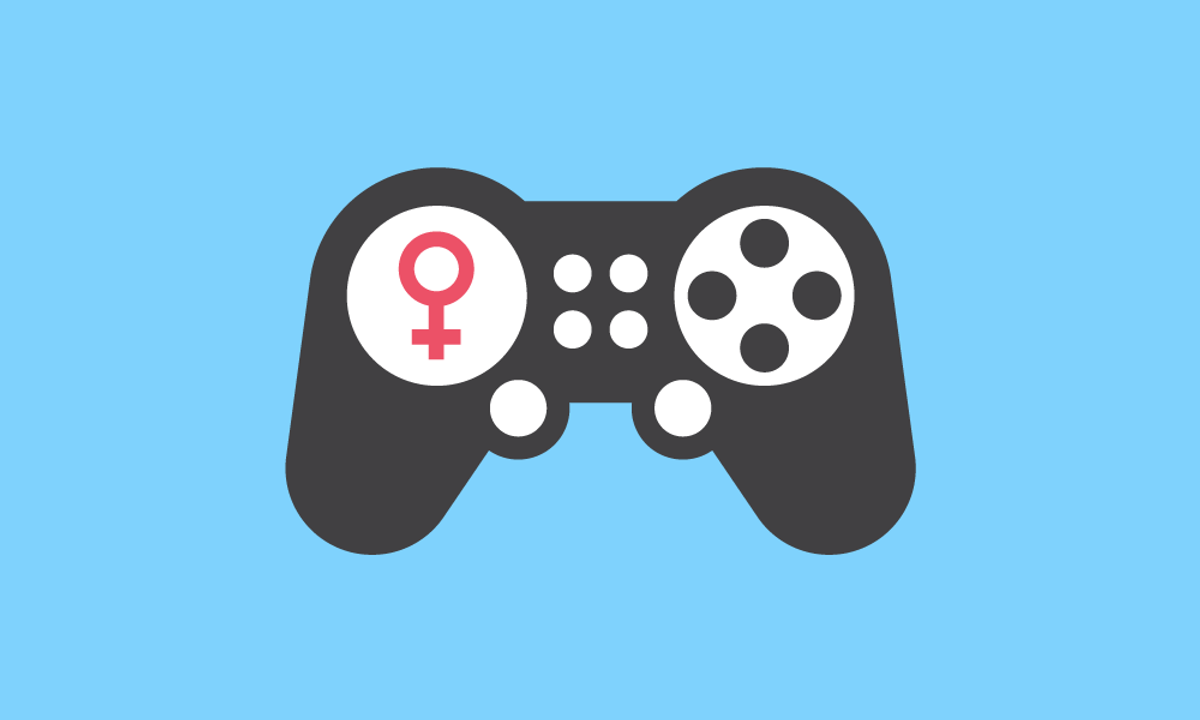 Resources for Women
Whenever I reflect on my experience as one of the relatively few women in the gaming industry, I think of a student I met at a Game Writers' Roundtable the last time I went to the Game Developers Conference (GDC).
She was talking about learning to code so that she would become a more well-rounded professional and "not just a writer." I only had one year of game-writing experience, but I was older, already employed in the industry, and significantly chattier than most people there. So, when I got my hands on the mic, I took the chance to reflect briefly on this perception of writers as lesser professionals, and remarked that we should defend ourselves and our craft whenever possible.
Afterwards, the student approached me and thanked me for my words. Maybe she did feel somewhat lesser than, and needed to hear that she wasn't. I kept thinking about this interaction, mainly since I have never heard a programmer saying they weren't a well-rounded professional because they didn't know how to write compelling dialogue. And I felt the asymmetry was unfair.
The perception of programming as superior to game writing and to any other "non-technical" discipline involved in making games is absolutely defined by who does what.
Nowadays, and even with notable women working in the field, programming is seen as something that men do. But this wasn't always the case. Many pioneers of computer science were women and, for decades, the number of women in CS classrooms surpassed the number of men.
So, what happened? Steve Henn at NPR reveals that "The share of women in computer science started falling at roughly the same moment when personal computers started showing up in U.S. homes in significant numbers." It so happens that, in the 80s, the first PC models showed up in the market, and someone decided to sell them as toys for boys, beginning the sexist narrative that got us to where we are today.
And where is that, exactly? Well, I have never worked in a less diverse environment than the one I find myself in as a woman in the gaming industry. And I'm not just talking about gender here.
In the industry, as well as in the games themselves, white, middle-class, straight men are still the default player avatar.
Allow me to illustrate. Just a couple weeks after I started my one of my first jobs in the industry, I was at a meeting with our CEO, and I asked why we couldn't make our game's protagonist a woman. He answered that he didn't have the budget for a new character model, which I reluctantly accepted. Why not a man of color, then? That was surely a cheap change to make to our protagonist model.
He answered like he was doling out a piece of wisdom that I wasn't particularly worthy of: "Do you know who will be playing our game?" He asked, but didn't wait for a reply. "White males 18 to 35. So that's who our protagonist will be."
Not coincidentally, that's who he was, too.
There's a lot of effort being made to diversify the gaming industry; as usual, women of color are doing much of the heavy lifting. Tanya DePass of I Need Diverse Games and Rebecca Palacios of Pixelles are just the first who come to mind. In different ways, both of these amazing organizations lift the voices and experiences of women and other people with marginalized identities, and even get them to GDC through their scholarship programs.
But even if we manage to get more women through the door and into the workplace, there's not much being done to keep us here. I've seen the same pattern repeated in every company I've worked at: the more women the department employs, the lower that department's average salary. At one point, I even started to think the student at GDC was right: if I wanted to be taken seriously--if I wanted to make more money--I should just learn to code. I had simply chosen the wrong career.
I was wrong to think this. As Claire Miller reveals in this amazing New York Times piece, "when women enter fields in greater numbers, pay declines — for the very same jobs that more men were doing before." It's not that we chose the wrong careers, it's that we're playing at a disadvantage. Blaming our lack of financial success on the careers we chose instead of on the society that doesn't value the work of women is simply another flavor of victim blaming that I've chosen not to tolerate anymore.
I'm not actually saying you shouldn't learn to code. By all means, we should all do whatever we feel will empower us the most. But I found that my own empowerment as a woman in the gaming industry comes from doing what I love, doing it well, and doing it proudly.
READ MORE AND DISCUSS
Show less
Loading...