GET EMAIL UPDATES FROM POWERTOFLY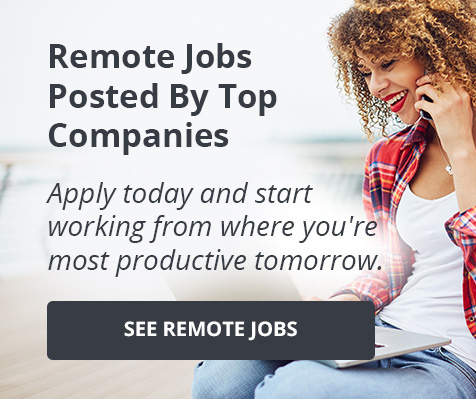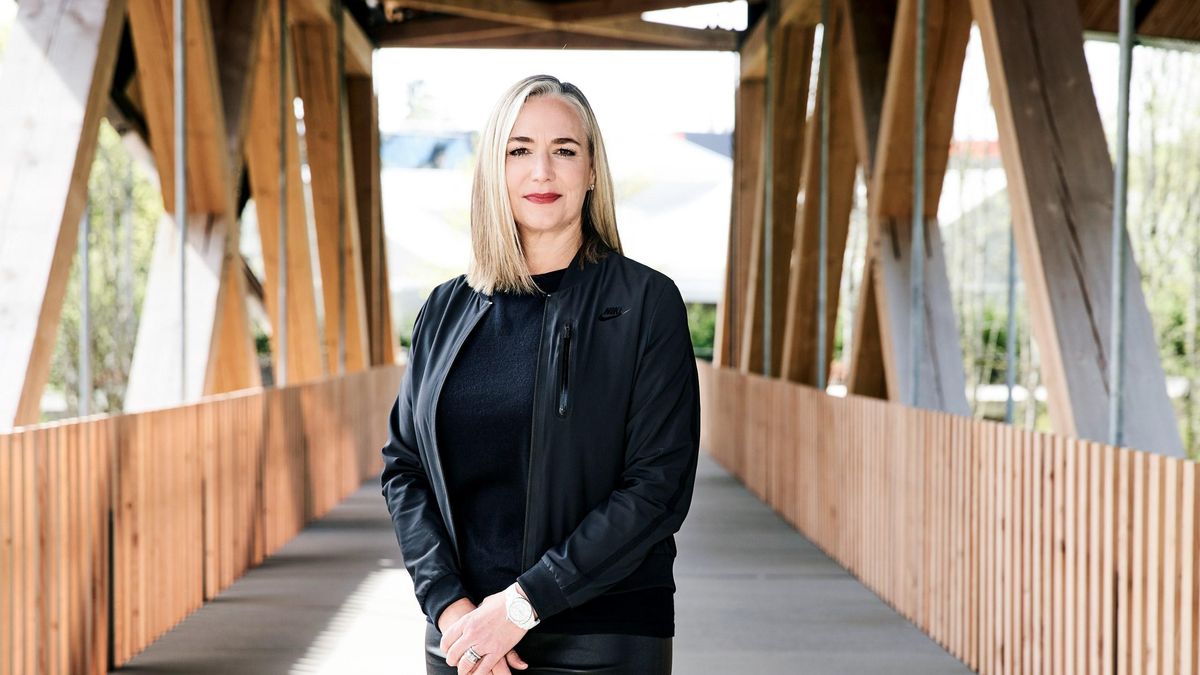 June 06, 2022
Nike Inc
Unapologetically, Uniquely, Us
Below is an article originally published on March 29, 2022 on the Brunswick Review blog. Go to Nike's company page on PowerToFly to see their open positions and learn more.
Monique "Mo" Matheson, Chief Human Resources Officer at Nike Inc., talks to Brunswick about the shift in employee experience, HR's role, the power of teams and what it means to be uniquely Nike.
Since joining Nike in 1998, Mo has worked across Nike's HR function, including VP, Chief Talent and Diversity Officer, VP and Human Resources Business Partner for North America, Global Product Creation (Footwear, Apparel and Equipment), and Global Functions and Nike Inc. Affiliates.
In her role as CHRO, Matheson drives the global Human Resources strategy for Nike and leads business growth and transformation through the lens of people—managing functions including total rewards; talent acquisition & management; culture; diversity, equity and inclusion; leadership development; learning; organizational effectiveness and employee engagement. A former college tennis player, she's a strong believer in the power of teams on and off the court.
Coming from an employment law background, Matheson saw the opportunity in working with employers to create systemic change in the workplace and advocate for employees. With this as her North Star, she leads with a people-first mentality and is constantly chasing ways to create positive employee experiences and environments where people can be their best, authentic selves.
Matheson is a proud alum of the University of Washington and Indiana University's Maurer School of Law, the wife of an Oregon State Senator, and mother to two young adults. As with many at Nike, sport is very much part of Mo's day-to-day life: She enjoys both watching and playing sports but equally enjoys long walks with her dog and traveling.
As a former college tennis player-turned-employment lawyer, you appear to hold the perfect position: Chief Human Resources Officer at a company that's synonymous with athletics. What drew you so early to HR?
I attribute that to strong personal values set around equity that were grounded in me at a young age. Both of my parents were in public education. To me, education is the ultimate equalizer.
Through school, whether it was undergrad or law school, the things I was most interested in talking about were equality or equity-based, gender equity in particular.
Pursuing employment law was a natural path for me. I chose to work with employers because I believe you can drive more change from within than from the outside.
When looking back, it makes all the sense in the world. If you are me, there's no place you'd rather apply your craft, energy, and passion than Nike. Because the alignment is so deep across equity and sport, and I can speak with real authenticity around my passion for sport and how it makes the world a better place.
What lessons and disciplines have you brought to business from athletics?
The importance of working as a team. Put simply, I've always loved the fact that we're better together. I'm not a go-it-alone kind of person, so, the camaraderie and the idea of being part of a team is as important, if not more important, than my individual success. Of course, I'm driven and care a lot about my success, but for me, it's always "team first."
The other mentality that I live by is that you can always be better—there's always room for improvement. I was a strong tennis player in the US Northwest, and I played number one on scholarship at University of Washington. During my time at college, I competed in some early professional European tournaments and immediately realized that other players were better than I ever dreamed I'd be. I got beat a lot, but with this I recognized there are always going to be 100,000 people who are better than me. It gave me perspective.
Humility is so important. Understanding that there is constantly something to learn, something you can improve, there is always someone who's better than you out there, so that you don't get sucked into thinking you've got it all, you've nailed it.
Sports open doors for what's next.
You mention humility. Given the understanding that there's always someone better and plenty to learn, how do you still feel confident and comfortable in your role?
It's all about alignment to your values and purpose. With every step along the way, as long as my value was to contribute, to "do good" in the world, to be successful, and have those around me be successful—I was confident.
As I've progressed in my role and career, I've found that you have to be willing lose your job to make the everyday calls on the kinds of issues at hand that support your values. I'm confident and comfortable in being guided by my value set and by what I believe is right for the company, for the culture, and for our people.
And you know what? If my leaders or the decisionmakers do not agree, that's okay. My job is to provide my point of view about what I think is right. But there have also been a lot of times in my career where I didn't have that level of confidence.
When you have alignment—with who you are, the people you work with every day, and the company you work for—you can trust you're where you need to be.
In the 23 years that you've been a HR leader at Nike, how has the profession changed, for better or worse?
HR has always been valued at Nike, but our role has also changed for the better. There's a specific value that the function brings to the organization. The human resources and people function has a very unique view across the enterprise; there's some exceptional work that no other part of the company can do as well as us when we're doing it excellently.
When we're performing at our best, there's a virtuous feedback loop. Our activities are informed by the things that are most important to our people and the business. The idea that we're a steward, an advocate for the enterprise and for all the employees is, to me, a noble role.
With the crises that have been thrown our way over the years, the role, and the value of our work, is recognized more and more. Because of this increased recognition, we now must deliver sharper results, and real value that can be measured. This is where HR is shifting the most.
And we can't do it alone. These big issues that we're trying to solve are very systemic in nature and require multiple stakeholders who are pulling in the same direction to contribute to the end goal. To come back to the idea of a team, there's very little that we solve as a single HR function—we must work with the entire business.
During your time at Nike, how have employee expectations of their employers changed?
Employees are expecting more and more from their employers. In the United States, employees are looking for benefits and social services that are provided through governmental entities in other countries, but this isn't the case in the US.
Employees are also looking for a two-way relationship with employers—they want to be invested in versus only working towards the company's success. They want to be viewed as an individual, and they're looking for signs that employers are interested in who they are rather than how they show up at work. I didn't hear much about this in the first 15 years of my career.
Personally, I had a big transition moment earlier in my career when I came out at work, and I shared that I had a wife. That was probably one of the most impactful moments that I've had in my career. I realized that the people I was trying to lead needed more from me. The fact that I was so private was going to stand in the way of them forming a relationship with me.
As I think about inclusion in the workplace, it's essential that nothing is left on the table in terms of being who you are—bringing your whole self. This isn't without danger, but it's part of the whole relationship that's shifting. And I think employees are becoming less apologetic about their desire to show up as themselves.
It sounds like showing that you're invested in people's success and that you care about employees are so important right now: How are you and Nike bringing that forward?
Nike has a long history of valuing its people and diversity.
We've historically had very progressive positions on social issues, whether it's women in sports, professional athlete pay, or race. We're really uniquely Nike in this way. This track record means we have a solid foundation that is authentic to Nike.
Investing in our peoples' success is also authentic to the idea of team, coaching and high-performance. The challenge for us is to consistently uphold those concepts and those values which put people at the center of everything we do.
What do you think is driving people to shift roles now? Is there anything that stands out related to the power of employee versus employer?


For the corporate employee population, there are many people who are reevaluating the combination of work and life, and the role which work plays in their life.
People are taking stock of the trade-offs. They're asking themselves: "Do I like that I spend more time, in any given week, doing this kind of work, with these people? Do I feel like that's the right compromise, given the other goals in my life? Does this work allow me to have a family, meaningful relationships or community connection?"
This evaluation of work and life integration is purpose-driven. It's also flexibility-driven, it's driven by who you're working with every day and those team relationships. It's a very localized decision.
When this equation feels like it isn't working, that's where opportunities arise. Flexibility is a huge part of this and is opening up jobs that probably weren't accessible to people before.
For the frontline employees, there's a real push for competitive benefits, pay and financial inclusion to ensure that employees across all parts of our organization can choose to stay, and feel good about that choice.
You mention that you value "team." When thinking about engaging people to want to stay, assuming that's important to them, too, how do you ensure "team" remains possible in a remote environment? And how are you trying to help Nike do that?
This is the challenge of the day: figuring out how to create any kind of team and connection in a remote environment. The key is in consistent convening. It's important to push through this one-dimensional screen to have some form of human connection. The electric energy of togetherness is something which cannot be recreated through a screen. Our goal is to deliver a uniquely Nike employee experience which is grounded in sport, and create a workplace that strengthens our culture of innovation, team and community, and empowers each of us to do our best work.
Also, fun is so important at Nike. Nike people are world-class funny, clever and smart. When we're at our best we are working hard, and it's a whole lotta fun. That's part of why we're pushing to start to create forums where we are together in-person again. Because over time, we don't think that "team" will live in the same way if it's 100% virtual.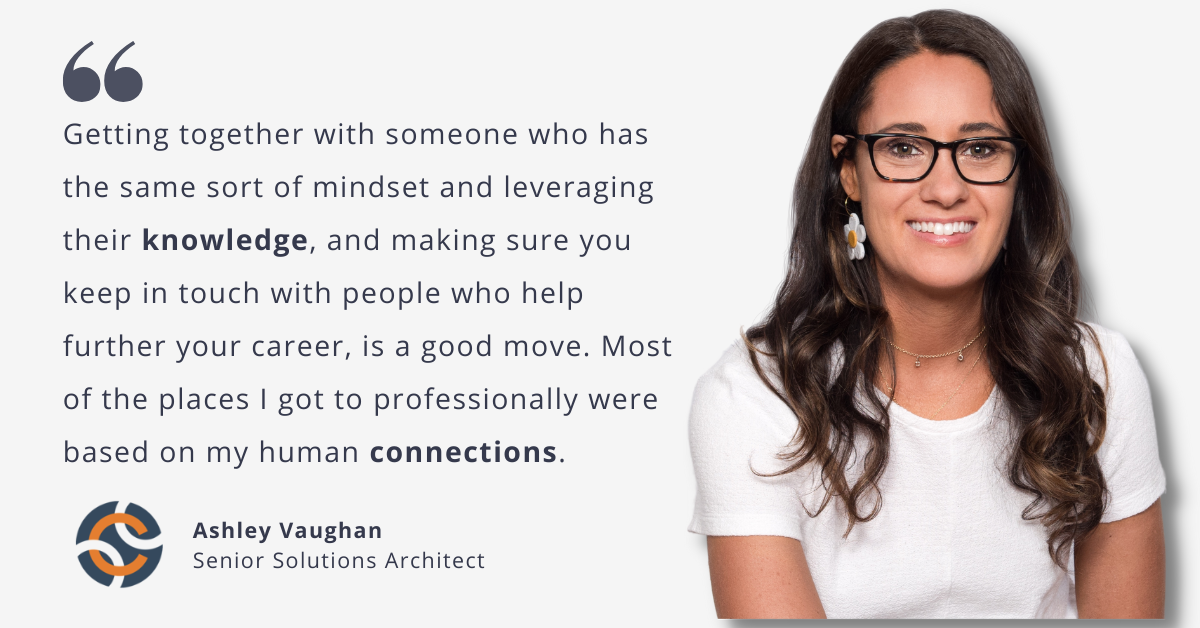 Chainalysis Inc.
How much money do criminals control today, and where is it?
These are some of the many questions that Ashley Vaughan, Senior Solutions Architect at blockchain data platform Chainalysis, spends her days working to answer.
"You learn more about a situation or problem by following the money than from any other resource or piece of information," she explains. "Money doesn't lie. People can lie in text messages or other means, but the path of the money leads you to what you're trying to accomplish."
Though Ashley always knew she wanted to work with computers, she found her way into roles in cybersecurity, and then specifically blockchain security, through networking and exposure — not by setting out to do so.
We sat down to talk about her career journey, as well as what advice she has for other women looking to make their mark in these burgeoning fields.
Resilience and Curiosity
Ashley doesn't often give up, and credits some of that attitude to an obsession with soccer as a kid.
"Playing sports makes you a more resilient person, I think. You learn failure and risk, which are very applicable to my job and my career path," she says.
That resiliency was a good thing, notes Ashley, because as a young girl, she wasn't always encouraged to pursue what she was most interested in: math and science. A teacher early on had told her that she wasn't good at math, and Ashley believed that narrative until high school.
"We really shouldn't put those ideas in children's minds, because it affects them for much longer than you might think," she says of the experience. "But I'm the kind of person that when someone tells me I can't do something, it makes me want to do it even more, and do it better."
Finding out in advanced high school math classes that she actually was good at math turned into choosing a computer engineering major when she got to college.
Graduating during a recession in 2010 meant Ashley didn't have the job market of her dreams, but after working in IT, she networked her way into a role in the cybersecurity department of a prominent DC law firm.
"They were getting hit left and right from social engineering and phishing attempts," says Ashley. "Due to the sensitive nature of the work they dealt with, I was exposed to the darker realities of the digital era, and I began to see a new side to the world—one of real significance to national security."
Specializing in Cybersecurity — and Finding a Home in the Private Sector
Inspired by what she was working on at the law firm, Ashley pursued a master's in cybersecurity with a focus on counterterrorism.
"I wanted to help protect our country," she explains. "I have a lot of family members who are former military, so that was a natural step for me."
That led to her taking a contract role specializing in offensive security at a government agency that frequently worked with Chainalysis. After working with Chainalysis folks onsite, she was sold and started pursuing a position with the company.
"I wanted to help make sense of blockchain data for a bigger purpose, like assisting in the continued threat of ransomware activity against American interests," she explains.
Although she credits her public sector work with providing a solid foundation in blockchain security, the private sector turned out to be a better fit for her.
"What I love about Chainalysis is that my colleagues are really happy people, and I've always felt welcome and not scared to ask questions," says Ashley. "In past jobs, where I was one of five women in a group of 150, I felt a lot of pressure. I didn't ever want to make a mistake. I felt as if I had to be a chameleon to match the social environment of my male counterparts."
Blockchains are all about democratizing data, and Ashley likes working with a team of people of all backgrounds to help support that mission. At Chainalysis, Ashley works with internal product and engineering to show customers how Chainalysis data can help them use complex blockchain solutions to solve data problems — and catch bad guys.
"Sometimes we're following a bad actor who's tied to child sex trafficking. Being part of a coordinated operation to put a stop to things like that is really fulfilling," she says.
3 Tips for Women Who Want to Find Their Place in Cybersecurity
For a long time, reflects Ashley, she just wanted to come into work, do her job, and feel supported, without feeling like she didn't fit in or was representing her entire gender. Fortunately, she found what she wanted — and she hopes other women will find that, too. They can start their search by:
Knowing they're not alone in having tough experiences. "Everyone has different definitions for how you're supposed to act or supposed to handle your emotions as a woman at work, and it's exhausting. It's like, 'This is just me.' I can't repeat enough how tiring that is," she says.
Prioritizing self-directed learning. Although Ashley completed a master's in cybersecurity, she emphasizes that there are many other routes into the industry, including self-study. Whether you get involved in programs like Girls Who Code or do self-paced learning through platforms like Udemy or Coursera, the important thing is that you pursue independent learning about topics that interest you, she says.
Creating and maintaining relationships. "Really talking to people is almost a lost art," says Ashley. "Getting together with someone who has the same sort of mindset and leveraging their knowledge, and making sure you keep in touch with people who help further your career, is a good move. Most of the places I got to professionally were based on my human connections."
Nowadays at Chainalysis, Ashley is no longer one of five women in the office, and is excited to start paying it forward so that more people with backgrounds like hers can pursue their own professional success.
"We tend to feel more comfortable talking to people who might have our same gender or educational background, and being open and vulnerable with them," she says. "Being a visible role model is really important to me."
Check out Chainalysis' open roles
here
!
READ MORE AND DISCUSS
Show less
Loading...