GET EMAIL UPDATES FROM POWERTOFLY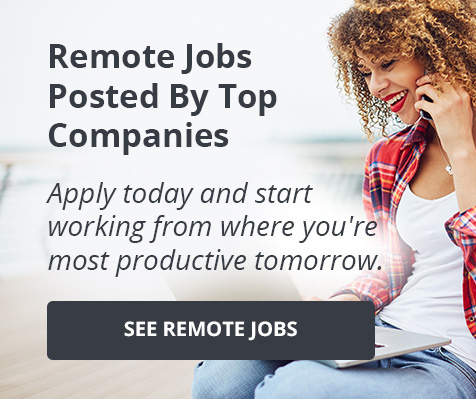 April 20, 2022
Unstoppable Domains
10 ways we support our Unstoppable Ukrainian teammates
Below is an article published on Apr 13, 2022. Go to Unstoppable Domains company page on PowerToFly to see their open positions and learn more.
The events of Thursday, February 24th, 2022 left an indelible mark on the lives of more than 44 million civilians.
Including several of our Unstoppable team members.
On this date, Ukraine was invaded causing the need for civilians to enlist in the army.
Others were forced from their city, region, or even country, leaving loved ones, livelihoods, and belongings behind.
Every day since, we've been doing everything in our power to protect and support our ever-growing Ukrainian team, currently comprising more than twenty people.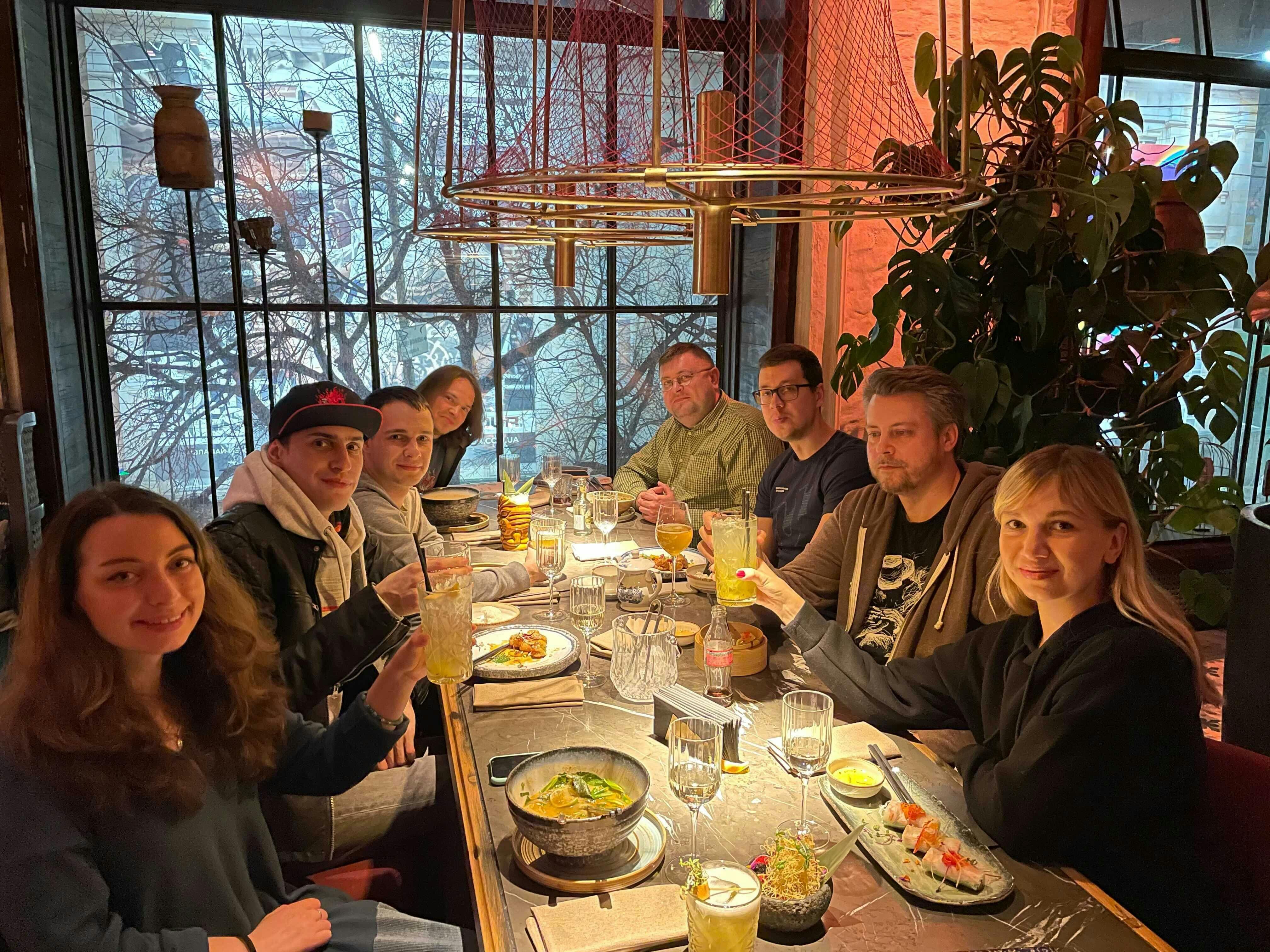 Here are some of our Ukrainian colleagues at a team building meeting last year 🇺🇦
Our support strategy is informed by direct, continuous communication with our Ukrainian teammates to help ensure their safety, psychological relief, and financial stability during the most unstable of times.
There's a famous quote that feels more applicable to us now than ever:
"Darkness cannot drive out darkness; only light can do that. Hate cannot drive out hate; only love can do that." - Martin Luther King, Jr.

So, in the spirit of "shining a light" on the realities in Ukraine, we wanted to provide visibility into the life-changing challenges that our team has overcome to this point and ten ways in which Unstoppable Domains was able to provide assistance.
The war in Ukraine is ongoing.
And to our friends and colleagues there, we can't overstate how inspired we are - and always will be - by your bravery. We're here for you, and always will be.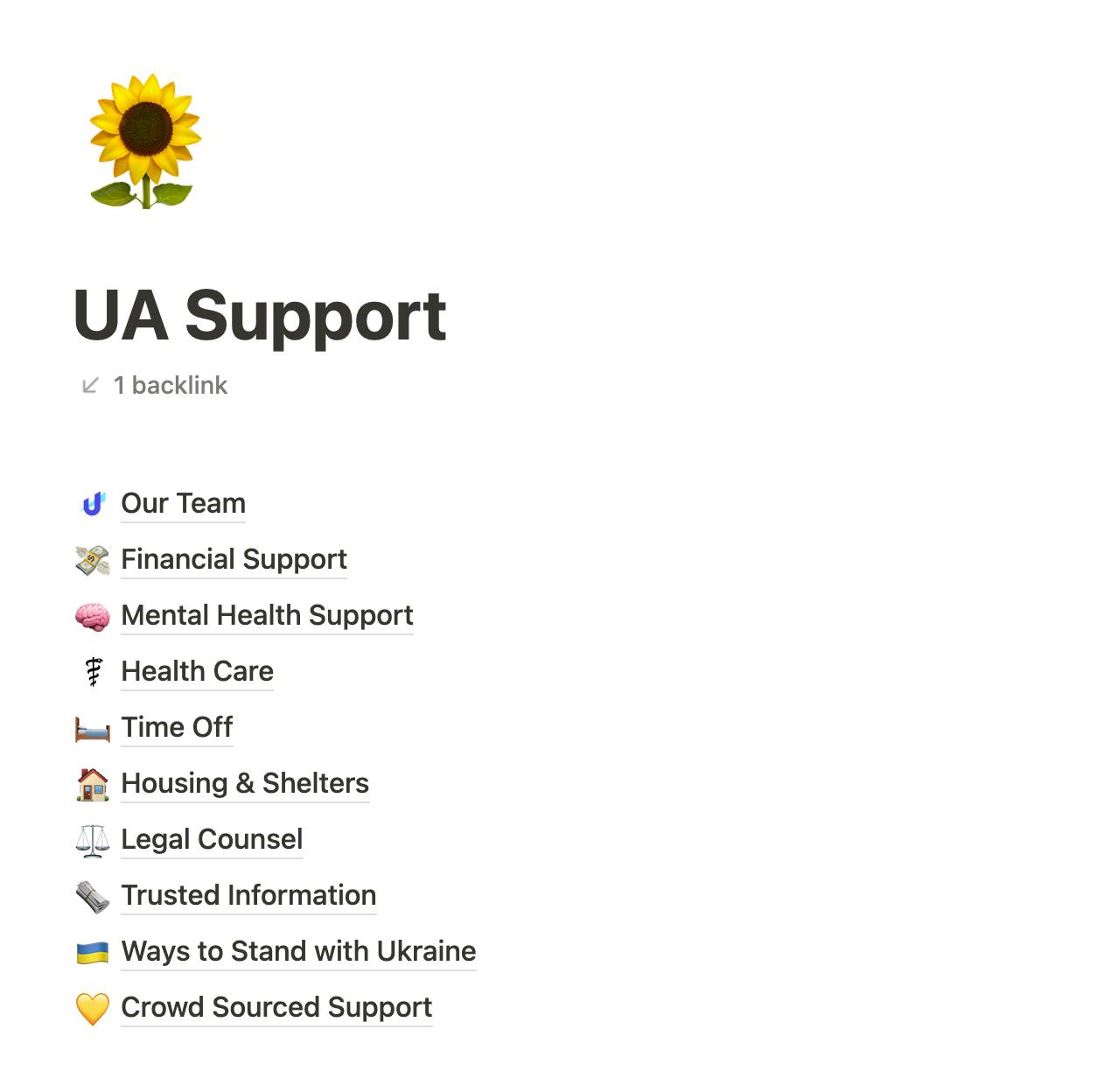 This is the structure of our internal Ukraine Support file
1. Financial Support
The current events are putting an unbearable financial strain on the Ukrainian population.

That's why we're, firstly, offering our employees relocation stipends. At this time, almost all our Ukrainian colleagues have been able to reach safer locations.

Furthermore, in accordance with our policy, our employees can request a virtual credit card in order to subsidize a co-working space. We offer a stipend to purchase home-office equipment.

We've also been paying our Ukrainian employees using cryptocurrencies whenever requested.
2. Mental Health Relief
Understandably, mental health is a top priority in Ukraine.
We encourage our employees to take mental health days, as needed, without having to submit PTO.
Also, we've internally shared a list of more than ten resources that Ukrainian employees can refer to for free psychological support.
3. Health Care
We've been adding stipends to cover health insurance to the paychecks of our Ukrainian employees who haven't left the country.
For those who have relocated internationally, we will continue to support health benefits for them and their dependents.
4. Time Off
We've been encouraging everyone to take time off to relocate and to protect their mental health, and we're facilitating our employees who want to volunteer to support the war efforts or the humanitarian crisis by suspending the need for formal PTO requests.
The same goes for those employees whose work is impacted by war-related external circumstances, such as power outages, or the need to relocate to a bomb shelter.
5. Housing and Shelters
We have collected a list of housing support organizations for emergency housing, a bomb shelter map, and more.
6. Legal Counsel
We support our Ukrainian employees' short-term and long-term relocation goals by connecting our team with immigration counsel, and we're sponsoring visas as needed.
"I facilitate the interactions between our Ukrainian team and our People team. Not everything that works in the USA or in the European Union can be applied to Ukraine. Our actions must follow the local rules." - Viktoriia Litvinchuk, People Operations Specialist at Unstoppable Domains

7. Trusted Information
In times of war, trusty sources of information can be difficult to access.
That's why we've shared a list of over 20 reliable sources that can keep our employees informed. Among others, these include the President of Ukraine's, the Ministry of Foreign Affairs', and the Parliament of Ukraine's official social media accounts.
8. Ways to Stand with Ukraine
We've also gathered a list of resources to make it easier for our employees to stand with Ukraine. The list includes websites to donate, protest, and volunteer.
9. Crowd Sourced Support
We've shared links for everyone to contribute resources to ensure that the lists of resources we share are as complete as they can be.
10. General Help
Other than the internal document we've created, in which we're continuously collecting different types of relevant information, we've created a dedicated internal Slack channel, as well as a Google group and an internal email address. Additionally, one of our colleagues has been interacting directly with the Ukrainian team on a regular basis to ensure that all concerns are addressed.
"Currently, our Ukrainian employees are more or less in safe places, but when it all started, it was pure chaos. That's why the People team and I tried to be in touch with our Ukrainian teammates as much as possible.
Chatting with our Ukrainian colleagues is effective. The way they phrase their answer to a simple "how are you?" helps you understand their frame of mind and reminds them that we care about how they feel in the midst of all this.
We all lived through unimaginable things. Someone's home was ruined by a rocket. Someone's family has gone missing in a city that was bombed. Someone had to enlist in the military to defend our country. Someone volunteers and teaches people how to make Molotov cocktails.
Each of us have our stories, and without direct communication you couldn't see what lies underneath. You couldn't help as much. I believe that the mental health support that we are trying to provide our Ukrainian team with is vital, right now." - Viktoriia Litvinchuk, People Operations Specialist at Unstoppable Domains

TL;DR and Conclusions
Since the start of the war in Ukraine, we've worked hard on providing the best support we can to our Ukrainian team.
These include providing financial support, mental health relief, health care, time off, housing and shelters, legal counsel, sharing trusted information, a list of resources to stand with Ukraine, and crowd-sourced sources to support Ukraine, and more.
Hopefully, this article has helped you gain a clearer picture of what unstoppable support means to us — it's more than a belief, it's actionable, impactful, and thoughtful efforts.
Our Ukrainian team is ever-growing, and we'd like to invite you to look at our vacancies - you might be or know someone who's the right fit and we'd love to welcome you aboard.
You can't find the perfect role? You can still submit your application, and if you're the right fit we'll reach out to you to discuss possibilities.
Explore the current vacancies on our career page 👈
Apply to general roles per department:
👉 Join the Business Development team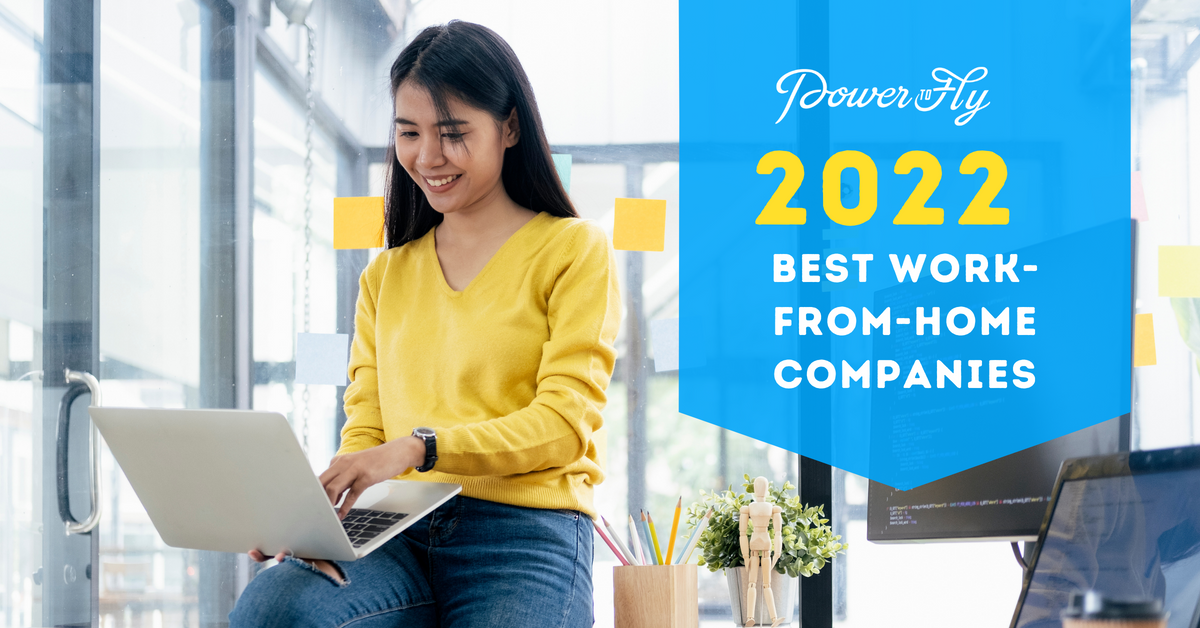 Featured Post
Every year, PowerToFly creates a list of the best work-from-home companies. Now that over half of the U.S. workforce is remote, compiling that list was a bit more challenging.
This year, we prioritized selecting companies that are remote-friendly—meaning they have both remote and in-person roles—but they have made long-term commitments to hiring and supporting employees who choose to work from home; and we think they have the perks, values, and organizational framework to allow all employees to flourish in their careers, regardless of location.
Keep reading to see our top 15 work-from-home companies for 2022, along with a description of what they do, why we like them, and who they're looking for.
PowerToFly's Best Work-From-Home Companies 2022:
Don't see what you're looking for? Check out a fill list of 5,000+ open remote roles here!
READ MORE AND DISCUSS
Show less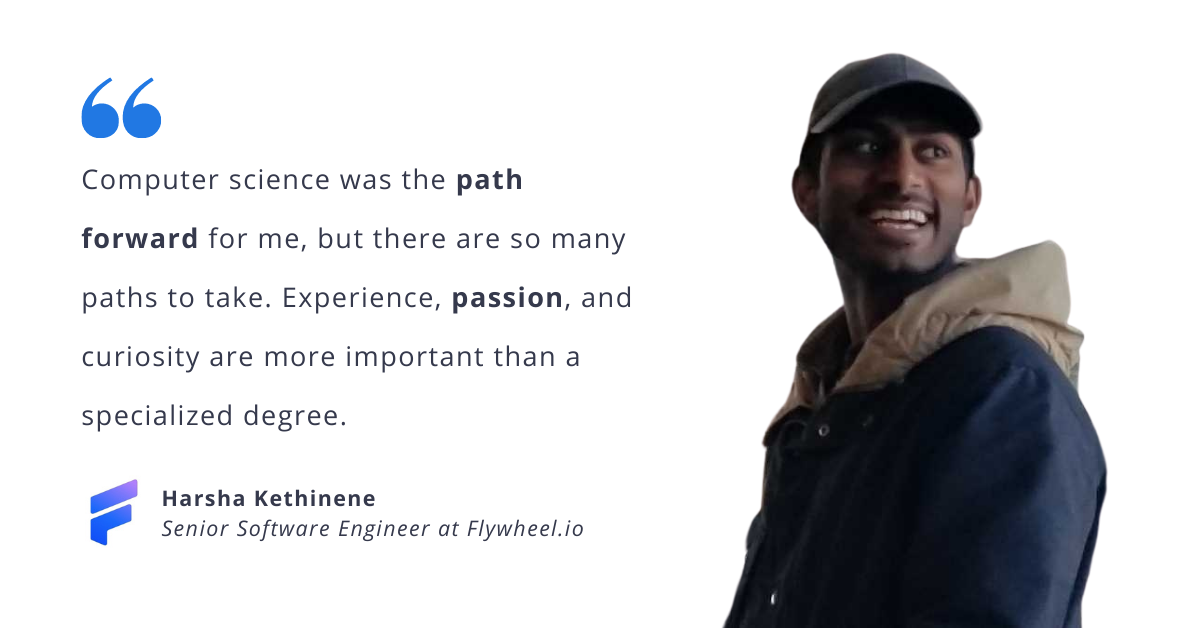 Flywheelml
Software development is in Harsha Kethinene's blood. "Both of my parents are in the computer science field," he says. "So when I was younger, they introduced me to programming." By the time he was in middle school, he was creating his own text-based video games. "I liked learning different languages and different ways of how to program, and by the time I was in high school, I knew I wanted to go into a STEM field."
And that's exactly what he did. Today, Harsha is a senior software engineer at Flywheel, a biomedical research data platform. We sat down with him to learn about his journey from college student, to intern, to engineer. Keep reading to hear his advice to smooth the transition from school to industry.
Figuring Out Next Steps
Harsha knew that he wanted to focus on science and technology in his career, so he originally opted for a double major in physics and computer science. "I had always been interested in astrophysics and space, and I wanted to learn more about that," he reminisces. "But then I took my first physics class and thought, 'alright, nevermind, we're going to stick to computer science.'"
With a new found focus, Harsha began tackling his classes and learning about different aspects of computer science, but he wasn't sure which area he wanted to focus on. "It got to a point where I thought, 'Is computer science really what I want to be doing?,' he explains. "Because what I was learning was interesting, but it didn't seem to fit with what I wanted to do."
That's when he decided to get some experience outside of the classroom to help him secure his career path. "It was my sophomore year, and I thought, 'I want to get an internship because it seemed like what smart people did,'" he laughs. After hearing about Flywheel from one of his colleagues at an on-campus student group, Harsha decided to apply for an internship.
After a series of interviews, they welcomed him on the team. He got the opportunity to dive into the industry and get insight on the different fields he could potentially work in. "Everything kind of clicked together and I thought, 'okay, this is what I want to be doing, software development.'"
Diving Into the Real World
This internship revealed some major differences between his development classes and the projects he was working on at Flywheel. "At Flywheel, what I was working on could change very fast," he elaborates. "At school you have a syllabus, you know what you are going to be working on."
While at university there were structured problems that had a neat solution, he realized that in the real world, he had to identify the problem first, and then try to solve the problem. "Sometimes you almost feel like a detective trying to figure out what's going on and why it's not working," he says. "So that's always fun. It keeps you on your toes."
"I'd say the hardest thing to learn, and what probably took me the longest to learn, is in school, when you write code, you just need to write it once, to get it to work, and then you can kind of ignore it for the rest of your life," he laughs. "You can't really do that in an industry. You need to write it and then make sure that six months from now you can still understand what you wrote."
Flywheel's dynamic, collaborative environment ultimately led Harsha to accept a full time offer as a software developer. Four years later, he's continued to climb the career ladder and is thriving in his current role as a senior software developer.
Tips for Transitioning Into the Industry
Harsha knows, first hand, that going from student to professional can be challenging. Keep reading for his advice to help smooth the transition.
Tip 1: Actively search for experiences and internships. Gaining real world experience is key to making the transition from student to professional smooth. One way to do that is through internships. "It feels very daunting when it comes to searching for an internship," Harsha confesses. "You see all of these postings online and you think, 'am I qualified for it?' Other times you get automated rejections."
When Harsha was looking for an opportunity to gain hand-on experience in the field, he relied on a network of support. "The reason I got my internship was by meeting somebody who mentioned this company that I'd never heard of." In addition to networking, Harsha recommends using other tools. "Try multiple avenues of looking for jobs and internships." Some of the avenues he suggests are industry meetups, school networking events, and conferences. "You need to break out of your shell a little bit to meet your people, to find these opportunities," Harsha advises.
Tip 2: Let your passions shine in the interview. After applying to a job or an internship, the second step is to prepare for the interview. Harsha's interview experience taught him that employers look for passionate people. "One of the people that interviewed me mentioned that they looked to see if candidates were doing any programming outside of school," he says. "That shows that you have a passion for it."
These days Harsha finds himself on the opposite side of the table as an interviewer. "When I'm sitting in on an interview, I tend to look for that [passion] as well, if they would enjoy working here in the software development industry."
Tip 3: Don't let your degree limit you. While Harsha pursued a degree in computer science, he's seen that there's no one correct path to a successful career in tech. "A computer science degree isn't really necessary at all," he elaborates. One of Harsha's former colleagues was a self-taught programmer. "He picked up small contract work online writing code and developing websites. Now, he's a software engineer at another startup."
Everyone's journey looks different, so there's no one-size-fits-all way to a successful career in tech. "Computer science was the path forward for me, but there are so many paths to take. Experience, passion, and curiosity are more important than a specialized degree."
Are you ready to put Harsha's tips into practice? Check out Flywheels' open roles here!
READ MORE AND DISCUSS
Show less
Loading...