GET EMAIL UPDATES FROM POWERTOFLY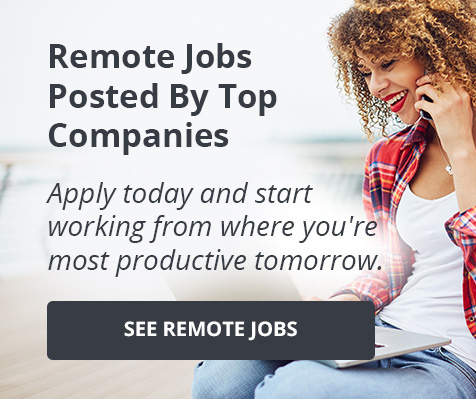 Duck Creek Technologies
Below is an article originally published on the Duck creek technologies' blog. Go to Duck Creek Technologies' company page on PowerToFly to see their open positions and learn more.
I was recently asked, "What does being Latina mean to you?" The question made me pause for a moment and really think about how that defines who I am.
My mother is from Cuba. She, my grandparents, great-aunts, and other relatives left everything behind in search of freedom in the 1960s while Castro was still in power. My mom was a teenager when she came to the U.S., and finished her education in the New York City suburbs. She later married and started a family with my dad, who is not Cuban by heritage but grew to understand the culture through marriage. We lived in a two-family home — my maternal grandparents were just a short walk downstairs and so my brother and I never had babysitters. There was always a family member at home. When I was kid, I thought everyone had their grandparents living with them! It wasn't until I was a little older that I realized how special family was to us and the Hispanic American community. I grew up hearing stories about how difficult life was in Cuba, and although hard, family is what got everyone through it all. My upbringing taught me to appreciate the freedom the U.S. has to offer and never for a moment take that for granted. It also taught me to work hard for what I wanted, and that through my hard work and determination, I could do what I set my mind to.
What I love about the Latin community is the diversity within. The culture can vary depending on your background and what country you or your family immigrated from. It encompasses many countries and even those countries have different cultural subsets, so the one thing that we tend to have in common is the Spanish language. I think it's important to understand there's diversity within the Latin community.
I joined Duck Creek Technologies in August of 2021, and I was immediately approached about helping to host Hispanic Heritage Month events for September and October. There was so much participation from so many employees during the activities that we decided Duck Creek needed a Hispanic Employee Resource Group. I was honored to be a part of the team launching Duck Creek's Hispanic ERG, Volar, which means "to fly" in Spanish, May 26, 2022. The purpose of Volar is to increase engagement, relationships, and visibility of Hispanic employees and allies within Duck Creek Technologies, and to enhance the understanding and knowledge of Hispanic culture. Through Volar, we hope to develop a network of employees and promote the cultural diversity and professional development of its members and allies. We are super excited for our kick-off event later this summer and to host another successful Hispanic Heritage Month this fall!
Latinas only make up about 2% of the tech industry. It's important for Latinas to be authentic and take risks! It's important to build community and we are doing that at Duck Creek Technologies with the launch of Volar.
When I think about that question again, "What does being Latina mean to you?," being Latina is about values, culture, beliefs, traditions, and determination. It's also about having a strong sense of family and an appreciation for that family. I embrace all of it, and I'm proud to be Latina.