GET EMAIL UPDATES FROM POWERTOFLY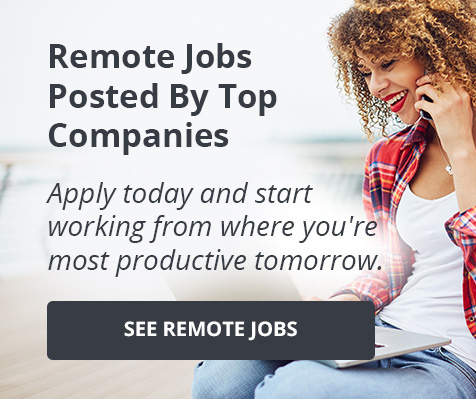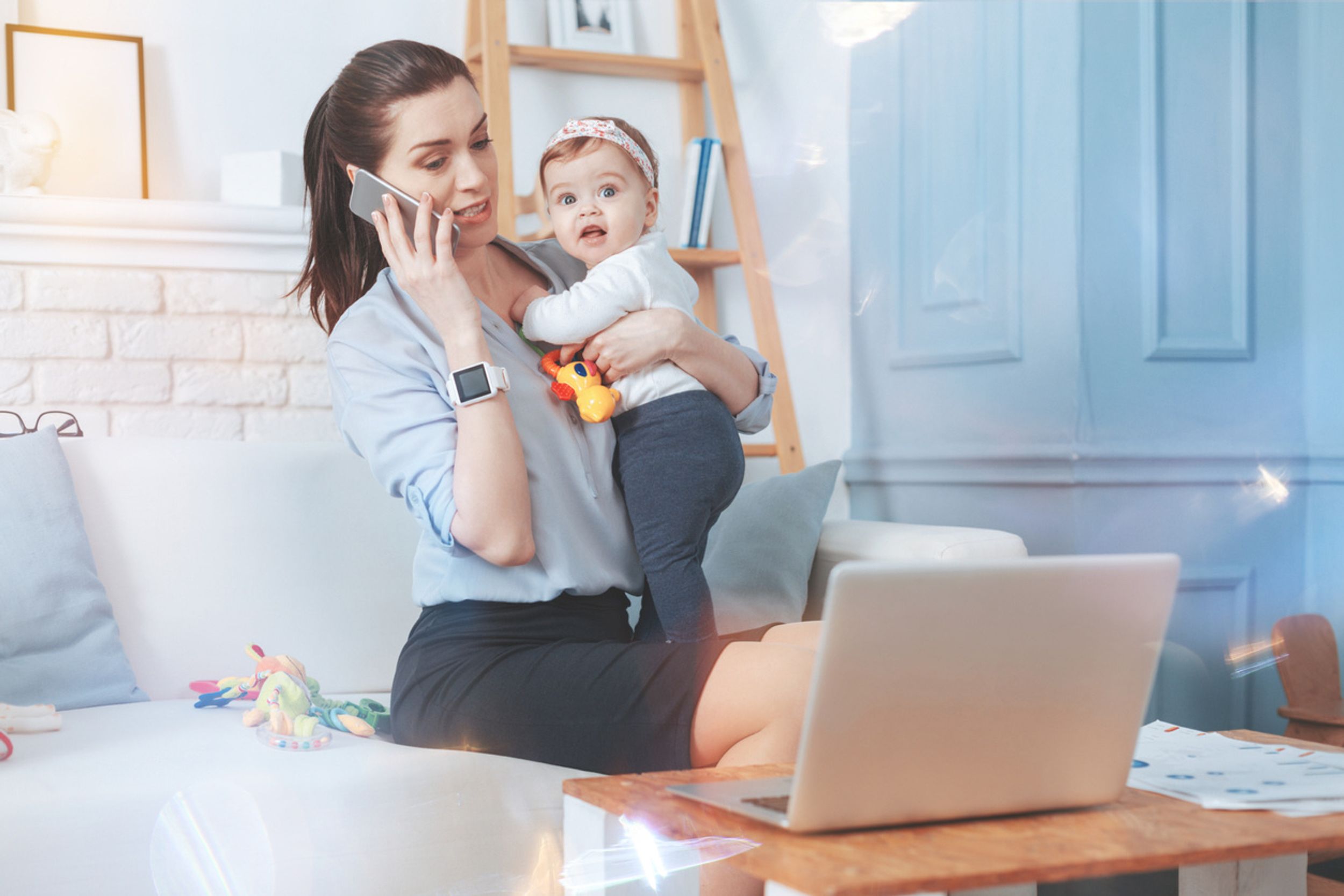 June 26, 2019
Work-Life Integration
5 Ways Working Moms Can Practice Self-Care
Mom, your day-to-day life can be a little, let's say, "demanding." This is particularly true if you're one of the growing numbers of moms who also work outside the home.

---
Taking care of the kids. Completing housework. Completing "work work." Until some genius invents a way to add a couple dozen more hours to the day, it makes sense that your responsibilities might stress you out a bit.
That's less likely to happen if you know how to take care of yourself. Sure, moms sometimes feel guilty when they stop to address their own needs, but you definitely shouldn't. How can you be Supermom if you're too burnt out to stay sane?
Finding time for self-care can seem like a challenge, but it's much simpler when you keep these tips in mind.
Know You're Setting a Good Example
Here's a simple way to stop feeling guilty about self-care: remind yourself you want to be a good role model for your kids. Taking care of yourself is key to your wellbeing. It's key to EVERYONE'S wellbeing. If you feel like you're neglecting your mom duties by giving yourself permission to actually relax from time to time, just remember you're not the only one who benefits. Again, you can't balance all of your responsibilities if you're feeling stressed, exhausted, or burnt out.
Use Time Wisely, Even While at Work
Finding time to practice self-care seems challenging because time isn't exactly something that busy working moms have in abundance. But if you get creative, it's still possible to create time for self-care activities.
If you work during the day, consider using part of your lunch break to meditate, go for a walk, or call a friend who re-energizes you, rather than just eating at your desk..
While you might not be able to dedicate an entire day to yourself, you can combine multiple self-care activities to get the most out of them in the least amount of time.
For example, consider working out in a group in order to get the stress reduction benefits of exercise and socializing at the same time.
Sneaking in an early solo run or a workout in your home gym is great (and convenient), but getting in some adult-socialization time at the gym can be a game-changer - especially if you work alone or spend all day with your kids. Treat yourself to a fitness center membership or find a nearby yoga studio and try a few classes until you find one you love. Finding a group you like to workout with can help you expand your social circle - peer pressure is also a great form of accountability that will help ensure you don't skip workouts!

Don't Overlook the Benefits of Working with Other People
Whether you work from home or the office, don't underestimate the power of a little people time.
It's easy to get stuck behind your screen and find that you've spent the whole day by yourself, especially if you work from home.
If you work from an office, make sure you give yourself designated to get up and connect with coworkers outside of meetings - ask them to grab a coffee or go for a walk.
If you work from home, consider joining a coworking space that has community activities, or at least work from a cafe from time to time to get out of the house and give yourself a change of scenery and some much needed human interaction!
Ask for Flexibility
Don't assume your boss knows what your needs are. The fact that they don't provide you with the flexibility you want doesn't always mean they never will. It simply means they might not be aware of your needs.
It's worth asking if you could spend one day a week working flexibly. That might mean working from home, taking half the day off, or adjusting your hours so you can spend more time with your family.
Need help persuading your boss? Show them this Deloitte study.
Get the Kids Involved
On those days when you can't get away from your responsibilities as a mom (a.k.a, every single day"), you can still practice self-care. You just need to involve the kids as well. Get them to help you prep your favorite healthy and simple vegetarian meal, or find a quick workout routine both you and your kids can participate in.
Get Enough Sleep
This is key. Sacrificing sleep in order to take on more responsibilities will actually make you less productive at work, at home, and in general. When you get enough sleep, you'll be so efficient and productive that finding time for everything (including self-care) will be much easier.
Don't forget how important this is! As Mom, you want the best for just about everyone in your life. That should include wanting the best for yourself. The happier you are, the happier you can make your family and boss.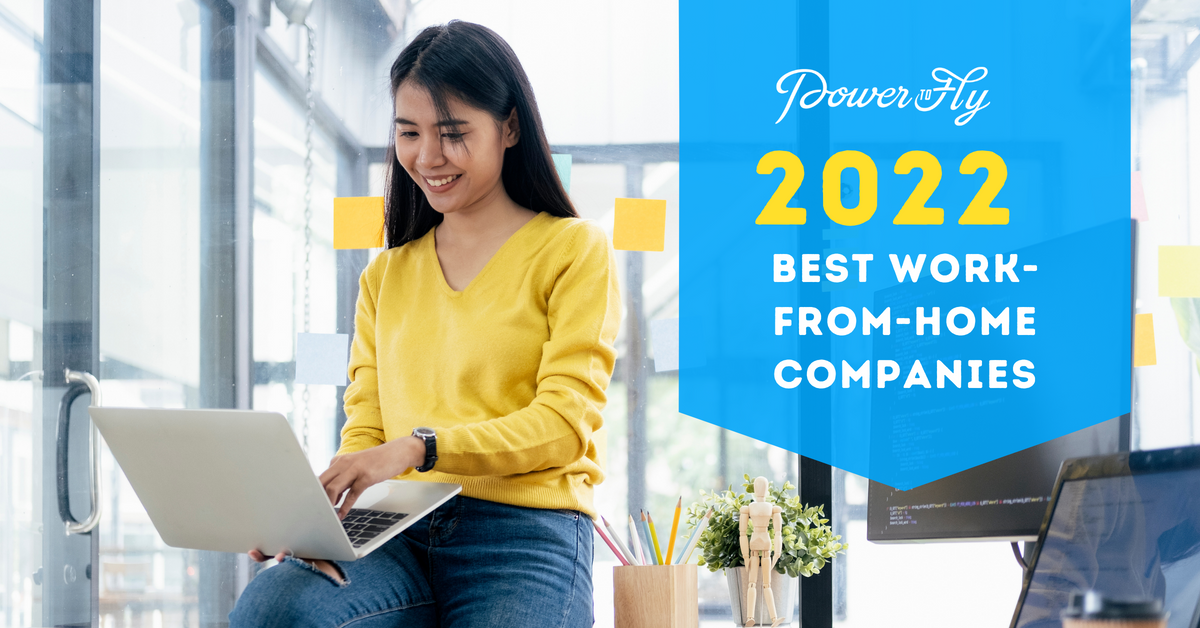 Featured Post
Every year, PowerToFly creates a list of the best work-from-home companies. Now that over half of the U.S. workforce is remote, compiling that list was a bit more challenging.
This year, we prioritized selecting companies that are remote-friendly—meaning they have both remote and in-person roles—but they have made long-term commitments to hiring and supporting employees who choose to work from home; and we think they have the perks, values, and organizational framework to allow all employees to flourish in their careers, regardless of location.
Keep reading to see our top 15 work-from-home companies for 2022, along with a description of what they do, why we like them, and who they're looking for.
PowerToFly's Best Work-From-Home Companies 2022:
Don't see what you're looking for? Check out a fill list of 5,000+ open remote roles here!
READ MORE AND DISCUSS
Show less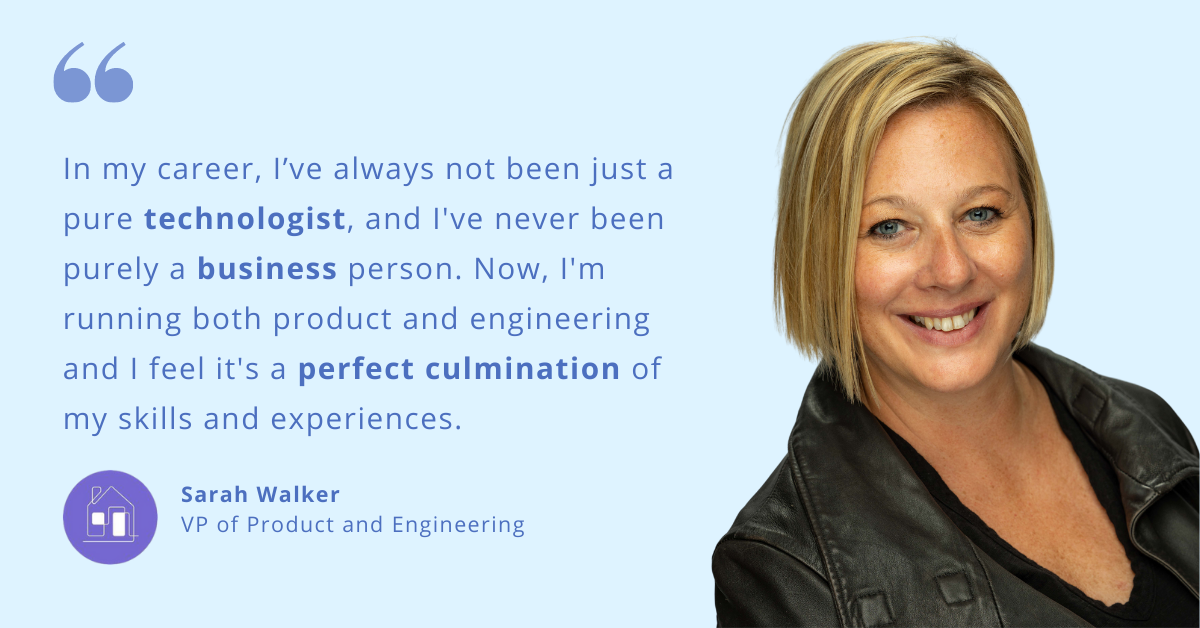 Ribbon
Native New Yorker Sarah Walker loves everything about city life. "I grew up on Long Island and I currently live in Downtown Manhattan," she says. "I'm a New Yorker through and through." But she doesn't mind getting away from the city every once in a while to spend time in nature with her husband and daughter. "We love to boat, we love to ski, we love to hike," Sarah elaborates.
When she's not exploring the bustling city or spending time outdoors, she's leading a team of leaders as the VP of Product and Engineering at real estate technology company Ribbon.
Sarah has grown her career intentionally around social impact. We sat down with her to learn more about her journey from a Programmer to VP, and to hear her advice for other women looking to advance in their tech careers.
A Marriage of Business and Technology
Sarah's initial plan was to pursue a career in finance when she decided to major in business in college. "My first two years really focused on broad, business-oriented classes like marketing, finance, accounting, et cetera," she says. But when she scored a summer internship doing Quality Assurance at her father's employer, something shifted. "I really enjoyed it. I thought, 'I don't love my finance classes, but I really love this.'"
This experience led Sarah to shift her concentration within business to Computer Information Systems. With this new trajectory, she was able to craft a career path where she's gained experience that allowed her to leverage both her business and tech skills. "In my career, I've always not been just a pure technologist, and I've never been purely a business person. Now, I'm running both product and engineering and I feel it's a perfect culmination of my skills and experiences," says Sarah.
Intentional Career Moves
Having graduated at the cusp of the dot-com era, Sarah's been able to see the evolution of the internet and technology industries. "I saw all this activity going online, and it was really exciting," says Sarah. With many businesses aiming to build an online presence, she worked as a programmer for consulting companies and delved in the ad-tech space. "I loved it because of the complexity of the technology and it was really interesting work on an intellectual level," she states. But she wanted to use her skills for something bigger. "Optimizing advertising campaigns doesn't really have the greatest impact on the world."
So, she searched for an industry that would allow her to work toward a cause she aligned with. " I wound up taking my ad tech skills and working at a cybersecurity company focused on ad fraud prevention and detection," she explains. With this new endeavor, she did more than just fight cybercrime, she focused on getting to the root of it. "We worked with the FBI, got servers seized and shut down overnight, and individuals got arrested," reminisces Sarah. "It was this amazing time in my life where I was using technology to stop criminal activity."
Her time in cybersecurity sparked her journey to work for more mission-driven companies. "I like when [my work is] not [just] about increasing the number of customers, but it's focused on solving problems," she says.
This mindset shift led her to the nonprofit world. "I worked at Thorn, a nonprofit that was founded by Ashton Kucher and Demi Moore to identify and build technology that helps rescue children who are victims of child sexual abuse," Sarah explains. "It was really hard work. Probably the most important work I'll ever do in my career."
But the emotional toll and the hardships of the pandemic resulted in burn out. "It was a hard subject and it was just really hard for me to think about enduring for the long run," Sarah admits. So she took some time to contemplate what her next career move would be.
"I thought, 'I can't go back to an ad-tech job or any type of fluff work. I need to do something that has a true mission," Sarah explains. That was when she was approached by Ribbon, which offered her a space to do impactful work within the real estate space. "[At Ribbon,] I could work on a mission of hope versus a mission after something terrible has already happened," she shares.
Fulfilling a Mission at Ribbon
Ribbon is a first-of-its-kind technology company transforming the real estate transaction by delivering certainty, transparency, and joy to the home buying process. "We turn everyday buyers into competitive buyers," Sarah explains. "When you put in an offer on a home backed by Ribbon, you become an all-cash offer to that seller which makes you more competitive."
Adapting to the new space at Ribbon, she quickly learned that homeownership in the United States is a key to intergenerational wealth among other physical and mental health benefits. "What compelled me to go to Ribbon was [the possibility] of helping individuals and families be able to build wealth and to change the rest of their lives," she shares.
Just over a year after joining the company, Sarah accepted a promotion as the Vice President of Product and Engineering and has been developing the team in that role for almost six months. That doesn't mean she doesn't miss some aspects of programming, though. "I love to get into the details, and sometimes, I wish I could spend all day coding," she elaborates. "But I think the reason I've always been drawn to leadership is just the impact I could have."
Now as VP, Sarah is impacting multiple areas from project strategy discussion, people management, and company culture. "I put a heavy emphasis on really making sure my leaders are supported, and helping unblock them from their challenges, giving them coaching, and supporting them as they work through projects," Sarah says.
Advice for women in tech
In the world of tech, everyone's career path looks different, and Sarah reminds us that the possibilities are endless. Whether you're looking to become a highly specialized individual contributor or move toward management, here's her advice for advancing in your career:
1. Build community. "Find your peers. I've gotten the best advice from others, even if they're not in tech," Sarah says. Navigating through challenges is a lot easier when you know someone who is experiencing similar obstacles. Sarah encourages women to tap into their communities when they feel the pressure of being an "only" in certain spaces.
2. Don't let the fear stop your progress. "There's going to be times where you're going to feel like, 'If I take this particular role, I'm going to be an only for a little bit.'" But you must stay strong. "It's worth sticking it out because the rewards are great."
With more women in positions of authority, bigger changes can be made that allow more women to move up the career ladder. "We need more people on the other side of the table," says Sarah. "So, that might mean you have to stick it out, even when faced with adversity."
3. Keep up to date with your technical skills. Technology is constantly changing, so Sarah encourages women to stay on top of it. "Be an expert in an area, but have a good breadth of understanding. If you're a front-end engineer, learn back-end. If you want to accelerate your career, you have to have more under your umbrella."
This is especially important when looking for new professional opportunities. "That's how we assess who we're promoting next; how they have proactively expanded on their skills," Sarah shares.
These skills are also important for those looking to join the team at Ribbon. "On the skill side, we're looking across the board. From designers to engineers, to product managers, we have all those roles open," says Sarah. "We're willing to train on different parts and we're open to helping people expand their skill set. But we do look for at least one area of strength, within the technical dimensions."
But tech isn't everything. She wants passionate and innovative professionals to join her team. "We're looking for mission-driven people," says Sarah. "We want people that are coming here because they're passionate about what we do."
If you're ready to start advancing in your career at a mission-driven company, check out the opening positions at Ribbon by clicking here.
READ MORE AND DISCUSS
Show less
Loading...