GET EMAIL UPDATES FROM POWERTOFLY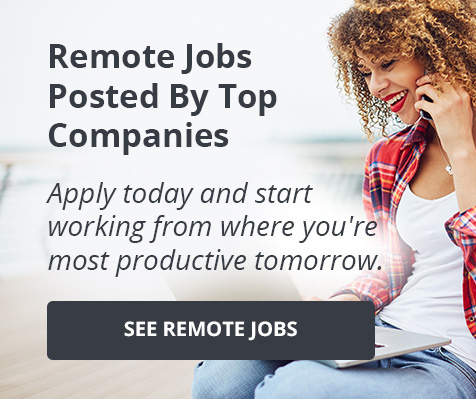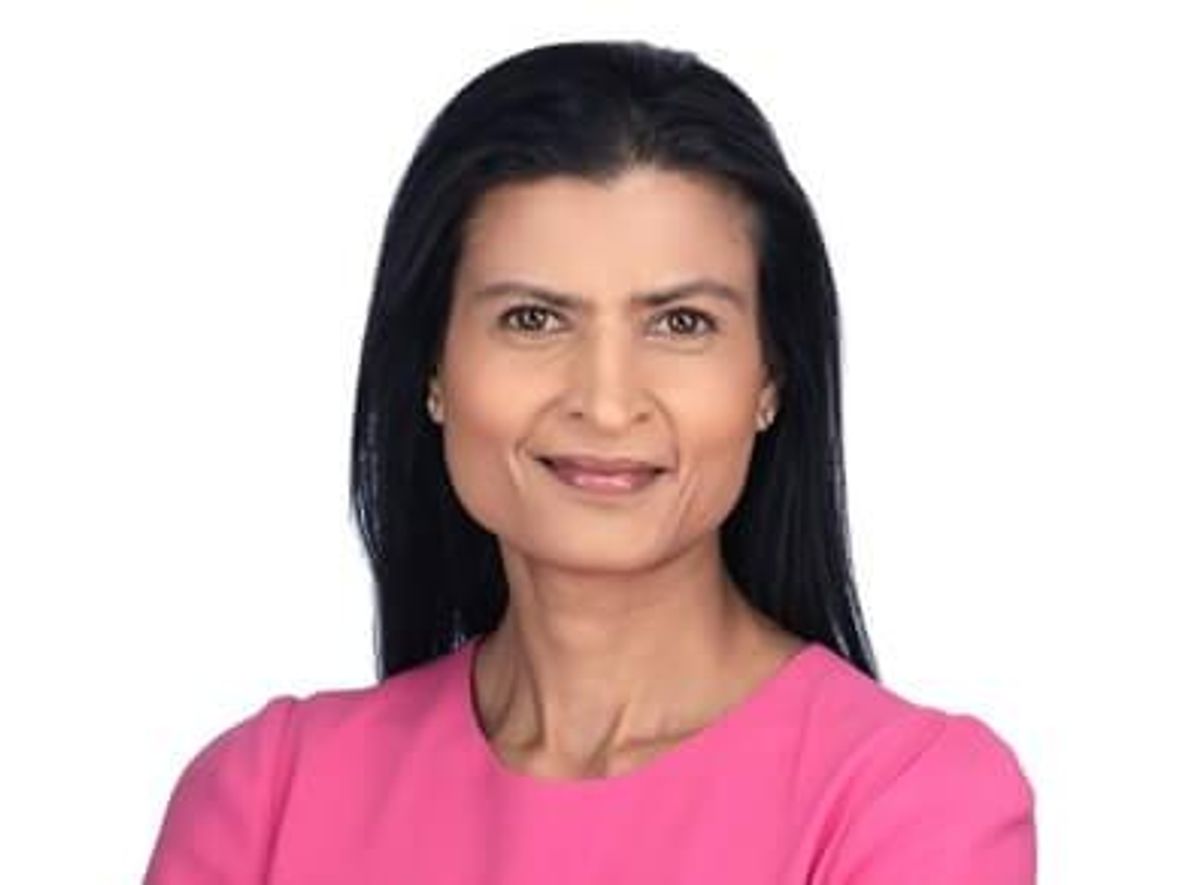 January 22, 2021
Veracode
What 2020 taught female leaders about managing through a crisis
Below is an article originally written by Alison Goldman, a correspondent from Boston Globe Magazine, and published on November 6, 2020. Go to Veracode's page on PowerToFly to see their open positions and learn more.
Top row, from left: Dr. Laurie H. Glimcher, of Dana-Farber Cancer Institute; Geeta Aiyer, of Boston Common Asset Management; and Dr. Paula A. Johnson, of Wellesley College. Bottom row, from left: Linda Markham, of Cape Air; Jackie Fouse, of Agios Pharmaceuticals, and Sam King, of Veracode.GLIMCHER FROM DANA-FARBER, AIYER BY BOSTON PORTRAIT COMPANY; MARKHAM FROM CAPE AIR, KING BY RICK BERN
DR. LAURIE H. GLIMCHER
President and CEO of Dana-Farber Cancer Institute
Lesson: Support the people you work with — and draw strength from them, too.
"As a leader, it's very important to remain calm, to think deeply, to get the advice of many others, and be very, very supportive of all of your employees. COVID-19 has been a perfect storm, and I can only tell you how incredible and how impressive every person at Dana-Farber has been during this maelstrom. But they need to be supported, and they need to be able to look to the head of the organization as somebody who they trust and who they believe will be able to handle a very difficult situation. Surround yourself with people that are brighter than you are and that have skills and expertise that you don't have."
GEETA AIYER
Founder and president of Boston Common Asset Management
Lesson: Always look for new ways to communicate and connect.
"Decision-making has become much more frequent, intentional, inclusive consultation. By that I mean, we no longer have hallway conversations and then [think], Oh my God, you forgot to include somebody. I'm part of the investment effort, I'm a portfolio manager; every morning we [now] have an intentional call. [Before] we might have chatted in the office and maybe three people would have sauntered in and others may have felt awkward to join, but now everybody's on, everyone knows what time it is. And then every other day, we invite a broader group to join as well. Even people on the West Coast are able to sign on and listen on the two days a week that we open it to a broader group."
DR. PAULA A. JOHNSON Dr.
President of Wellesley College
Lesson: Work together — and not just within your individual institution.
"There's this tremendous need for a truly collaborative and empowering approach in today's world, particularly in 2020 as we think about what we've had to do to move through this pandemic. [Internally] it really required a tremendously strong team and strong organization to move that work forward and do it effectively. But what I really want to highlight is the collaboration across higher [education]. The well-endowed, the less well-endowed, the universities, the colleges, the public, the private, the community colleges have really learned from each other quickly. That's what I mean in terms of thinking about the larger picture: thinking of your institution as part of a much larger ecosystem."
JACKIE FOUSE
CEO of Agios Pharmaceuticals
Lesson: Acknowledge what you don't know.
"We were really transparent with all of our employees and said, 'Here's what we know, here's what we don't know, here's how we're going to make our way through this together.' And I think we got good feedback on that. The other theme in 2020 has been social inequities largely around race — that's not a new topic, but I think 2020 brought that to the forefront as well, whether it's inequities around health care and access to medicines, or police violence. You can't pull these things apart. For me, it all sort of goes together. Again, transparency and being patient with each other I think apply to both of those situations."
SAM KING
CEO of Veracode
Lesson: Remember that we're humans first, leaders second.
"[This year] has really brought the focus to: Why do we do what we do every single day? I've literally been able to look at my screen and see people's personal lives. I've seen their kids, I've seen their spouses, their partners, their pets. And it's just illuminated the fact that we're all human first. And so I think, in terms of the growth that has occurred for me, is to really have deeper empathy for why the people that choose to work at Veracode do what they do — who are they doing it for? — and then bring that knowledge and understanding into the policies we come up with around how we support our employees and the business goals. Similarly, I've also gotten a window into our customers' personal lives. Leading with empathy — that aspect of leadership has gotten a lot more practice in the last six to seven months for any leader."
LINDA MARKHAM
President of Cape Air
Lesson: Take care of yourself so you can support others.
"We never shut down as an airline. Since March, I have been in the office every day. So it was really important to me to make sure that I came in with a clear head and that I was able to provide the direction to the team. In order for me to be a good leader here at Cape Air, I have to take care of myself to make sure that I am here and present and can be the best person and best leader possible for my employees."
Top row, from left: Vikki N. Spruill, of New England Aquarium; Judy Habib, of KHJ Brand Activation; and Joanne Kamens, of Addgene. Bottom row, from left: Carole Wedge, of Shepley Bulfinch, and Susan Murley, of WilmerHale.SPRUILL BY WEBB CHAPPELL; WEDGE BY DAVID SALAFIA; HABIB BY AUSTIN ESMOND
VIKKI N. SPRUILL
President and CEO of New England Aquarium
Lesson: Balance optimism with reality.
"It's a question I ask myself literally every day when I wake up: How do you balance optimism with reality? You have to be delivering often difficult information about layoffs, cost reductions, and challenges, and then at the same time, you have to motivate people to want to continue to do their work. So striking that balance is a daily mantra and struggle, and I hope I get it right most of the time. Yes, it's pretty grim out there today, but how can I inspire the slightest bit of hope? [And] I try to think about the future of this institution and making sure that the New England Aquarium is here for many more generations of kids to enjoy."
CAROLE WEDGE
CEO of Shepley Bulfinch
Lesson: Share the good and the bad news.
"We normally have a quarterly all-office meeting; we now have a weekly all-office meeting. And we were really clear that we were taking it day by day, because we couldn't see the future and it was uncertain, but that it was going to be OK because there have been other downturns, and we were making the best decisions we could for the people that work for us. I think companies don't like to share that there's going to be bad news. The thing I've always felt and said is: Those people already know it anyway. They haven't heard it from you, they haven't heard your perspective on it, but they already can feel that things are not good. We share the good and the bad. And the medium."
JUDY HABIB
CEO of KHJ Brand Activation
Lesson: Preserve company culture — even remotely.
"We're in the business of brand, and for us, [company] culture is 'brand inside.' More than ever, we look at the brand as the connective tissue that brings people together, even when they're remote. What we do in our business [is] help companies really articulate their very authentic brand purpose. Because if people feel that the company that they're working for — what that brand stands for — has an important purpose, that is part of what gives them a sense of belonging, because there's meaning in what they're doing day to day, whether they are [physically close] or remote."
SUSAN MURLEY
Co-managing partner of WilmerHale
Lesson: Find your North Star.
"Early on in my leadership career, one of my mentors said to me, 'Figure out what it is you care about, and drive toward it.' And I think that is certainly one of the lessons of 2020: What's important to us? For me, what's important is making sure that this business continues to thrive in just a horrifically challenging time; to make sure that the people of my firm continue to feel a sense of community, even if they themselves are going through a really difficult time in raising children, in taking care of others, in being alone; and to also make sure that we as a firm understand the voices of the racial reckoning we are feeling, and not only listen to, but prioritize the diversity of perspectives that make this firm what it is."
JOANNE KAMENS
Executive director of Addgene
Lesson: Take mental health days.
"When I took my job about nine years ago, I said to myself: I believe that the workplace should treat people like people and not resources. [This year confirmed that], 100 percent, this is the way to manage. So, we've had these random mental health days off. When we feel things sort of simmering, and the kind of anxiety, [we say], 'We're going to close for the day.' [And we've told] people that we don't care where you are or what hours you work, don't worry if you have kids in school, or you have to go to a different city, or whatever it is, we're going to figure it out."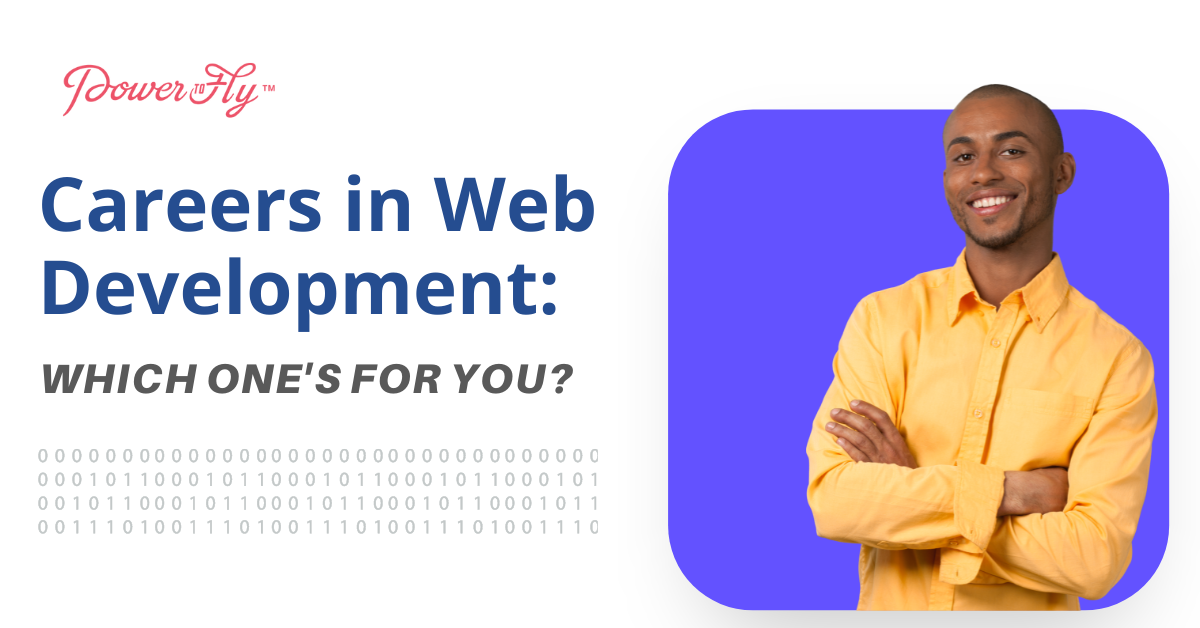 Upskilling and Development
We all have our favorite websites– the ones we frequent, bookmark, and recommend to others. You might even enjoy some website features so much that you've found yourself wondering why they aren't more popular. Or maybe you've experienced times where you were frustrated with a website and wished you could add features or even design your own!
If you've ever found yourself intrigued at the prospect of designing and developing your own websites, then a career as a web developer might be just for you!
As a web developer you would be responsible for coding, designing, optimizing, and maintaining websites. Today, there are over 1.7 billion websites in the world and, in turn, the demand for web developers is on the rise. In order to figure out what kind of web development work best suits you let's start with an introduction to the three main roles in web development that you can choose from.
The Three Types of Web Development Jobs
Front-End Web Development: The Creative Side
Think of front-end development as the décor of a house. The color scheme, furniture, manicured lawns, and overall aesthetic. In terms of a website, front-end development is laser-focused on the appearance of a website and its presentation on different devices. If you're considering a role in front-end development, it's important to learn programming languages such as HTML, CSS, and JavaScript. These three languages go hand-in-hand. HTML allows you to create user interface elements, CSS helps you with stylistic elements, and JavaScript allows you to incorporate online tools and connect your website to back-end functions.
In addition to programming skills, front-end developers need to be detail oriented, creative, willing to keep up with the latest trends in web development, cyber security conscious, and geared toward user-friendly designs. The median salary for a front-end developer can reach well into the $90,000 to $100,000 range.
Back-End Web Development: The Logical Counterpart
While a house can be beautifully decorated, it's incomplete without a solid foundation and efficient infrastructure. Similarly, a well-designed website depends on logical and functional code to power the features of that website. Back-end web development is code-heavy and focused on the specifics of how a website works. If you enjoy the analytical challenge of creating the behind-the-scenes code that powers a website, then back-end development is for you.
Since this role is more code-heavy, it's important that you learn numerous programming languages and understand algorithms and data structures. Some languages that are essential to back-end development are Ruby, Python, SQL, and JavaScript. Back-end developers also ensure that users can successfully retrieve and access data. This requires creating and using APIs (Application Programming Interfaces) which act as messengers that relay data related requests. Additionally, developing the code for the inner workings of a website also requires back-end developers to be conscious of the user interface features designed by front-end developers and to internally mitigate potential security risks. Due to the increased technical aspect of this position, back-end developers normally earn higher salaries than front-end developers. The average median salary for this role is around $118,000 per year.
Full-Stack Web Development: A Little Bit of Everything
A full-stack developer is essentially the Jack (or Jill)-of-all-trades in web development. Full-stack developers need to be knowledgeable about both front-end and back-end roles. This does not necessarily imply that you would need to be an expert in both roles, but you should fully understand the different applications and synergies they each imply. In order to work in this position, you will need to know the programming languages used by front-end and back-end developers. In addition to these languages, full-stack developers also specialize in databases, storage, HTTP, REST, and web architecture.
Full-stack developers are often required to act as liaisons between front-end and back-end developers. Full-stack developers need to be both problem solvers and great communicators. The end goal for a full-stack developer is to ensure that the user's experience is seamless, both on the front-end and on the back-end. In return, you can expect to earn a median salary of $100,000 – $115,000 a year for this role.
Taking the Next Step
Web development is both in-demand and lucrative! All three roles described above contribute to specific aspects of web development and the scope of each one can be customized to the industries and positions you feel best suit you. Regardless of which role you choose, all of them need a foundation in programming.
To gain the programming skills needed in each role, you can enroll in courses or learn independently. Coding bootcamps are a great way to boost your skillset quickly and efficiently.
Click here for some of our highly rated programming bootcamp options! Make sure to check out the discounts available to PowerToFly members.
READ MORE AND DISCUSS
Show less
Loading...